Do you have a used car that you're trying to sell? Are you looking for how to sell car to dealership for cash? Have you struggled to convince the dealership to accept your vehicle and are concerned about their preferred offer? You are in the right place!
Dealerships are known for not providing the top offers for many people trying to sell used cars. Many people got ripped off just because they needed the right experience, and they went ahead to trade in their vehicles or even sell them to the dealerships without any preparation.
This article serves as your comprehensive guide to help you throughout the process and understand the steps needed how to get the most money for your vehicle and what to expect at the dealership. Some recommendations to help you go through a smooth sale.
How to get the most money for your vehicle?
Selling a car to a dealership is a very good idea for those looking to get rid of their vehicles fast. However, the biggest challenge about getting rid of your vehicle and giving it to a dealership is the amount of money in return.
Automotive experts understand the challenge, which is why they put together a list of recommendations on getting the most money for your vehicle when you sell it to a dealership. Let's take a closer look at some of these recommendations:
1.    Prepare your car
The first and most critical step before you go to the dealership is to prepare your car. You need to have your vehicle ready for the dealership salesman to see it so he can make good assumptions about your vehicle's value.
While we know that the salespeople understand the vehicle's value but not knowing its type and looking at it, it doesn't hurt to have an improved first impression. This first impression tells a lot about how much you've been taking good care of your vehicle over the time you owned it.
For example, you might need to spend some time cleaning the car and removing any personal belongings, trash, or food leftovers from the seats. Also, if your vehicle is valuable and you're interested in getting a good offer, you may need to wax the car and make it look great.
2.    Perform any minor repairs
Sometimes your vehicle might have minor problems that need to repair. Therefore, as part of the preparation, you might need to invest a little to repair some minor components, so the vehicle looks great.
For example, if there is a broken mirror or the door handle is not working properly, you might need to invest in fixing those. These should not be extremely expensive repairs; you can see how much they will cost you by shopping around.
While we encourage you to invest time in fixing these components, you must be careful about how much is considered too much of a repair. For example, if your vehicle has a significant issue with the transmission, that might not be worth it for you to fix the whole transmission and sell the vehicle to a dealership.
3.    Put together the paperwork
We know that dealerships are very good in terms of paperwork and can take care of all the steps needed at the DMV, but you still need to have things prepared. In other words, you've owned this vehicle for some time, and you might need to find out where the people working are sitting. Therefore, take your time looking for everything needed to sell this vehicle and close the deal.
If you haven't sold a vehicle before, it could be perfect timing for you now to check the DMV website and see what paperwork you have to put together. Sometimes you might get surprised that you can't find the title, which can add another layer of challenges when selling a vehicle to a dealership, and that's where you might need to evaluate your decision about selling it to the dealership or elsewhere.
4.    Have a good understanding of your vehicle's value
The biggest challenge about selling a car to a dealership is understanding the value and knowing exactly when you're underestimated or not pure that's why you need to know your vehicle value upfront before you talk to them.
One way to understand your vehicle value is to check online tools like Kelley Blue Book. This tool helps you understand how much it expects for your vehicle at minimum and maximum prices. It might even provide recommendations about how much you expect for the value of your vehicle if you're planning to trade it in with another car.
Keep in mind that this Kelley Blue Book value does not account for any minor or major problems in your vehicle. That's why subtract any potential repair costs you expect to fix this vehicle once you get the KB value.
Your mechanic should be able to help you understand the repair costs, and you can have a quick conversation with the mechanic and tell him that this is the KBB value, and he can help you get a more realistic value for your car.
You can even print the KBB value and take it with you as evidence that you should get a better offer for your vehicle once you have a discussion with the dealership.
5.    Do not go with the first offer
If you're interested in maximizing your profit out of your vehicle from a dealership, we highly encourage you to have multiple discussions and perform multiple visits to dealerships.
In some situations, you might even need to discuss with different dealerships and see how much they're willing to pay you. By having multiple offers, you'll have the chance to understand whether your vehicle's current value is reasonable. You will also understand which dealerships are providing you with the best offer.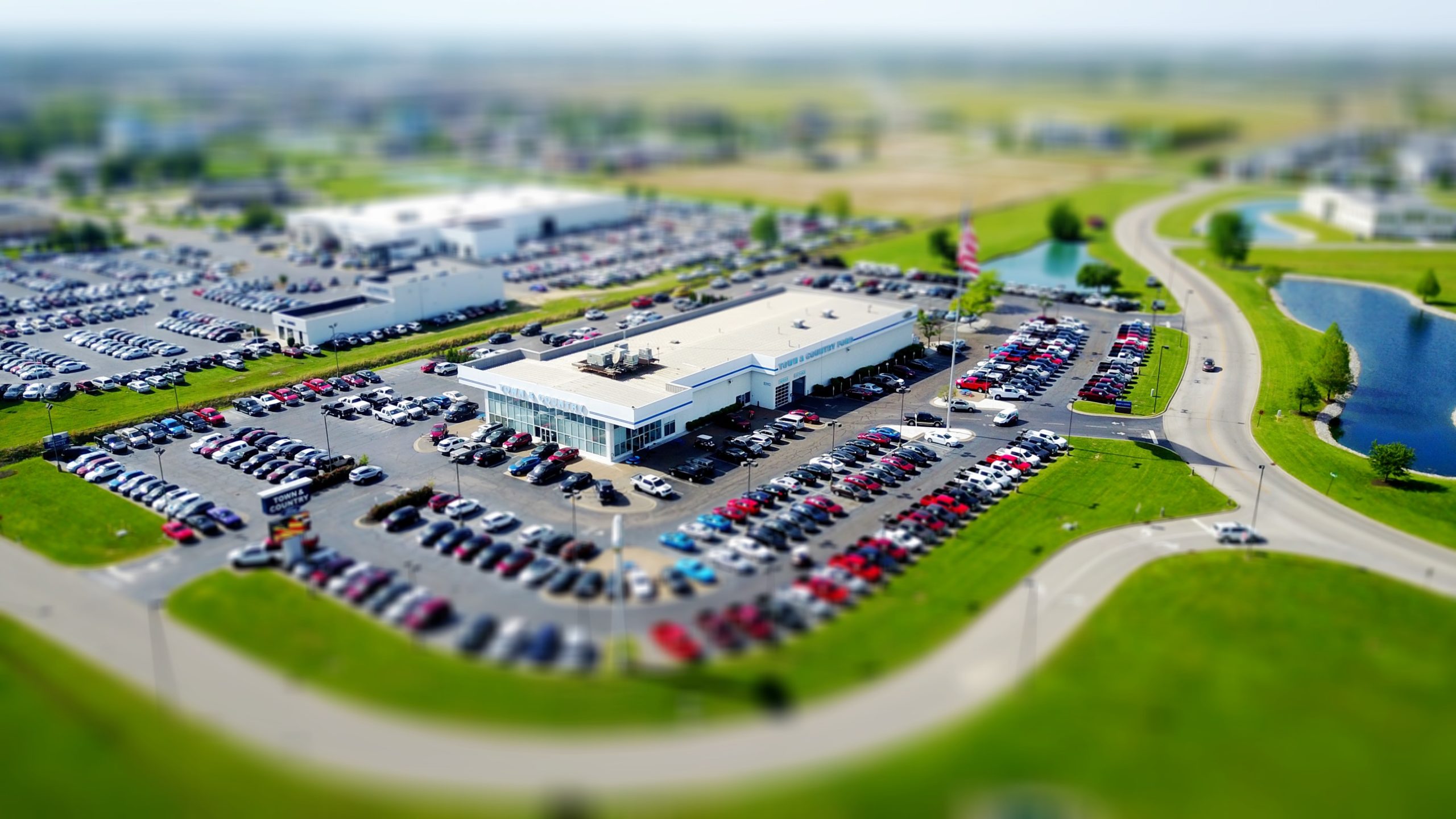 What to expect at the dealership?
Going to the little ship to sell your car is a whole experience; if you haven't done it before, you might struggle a little bit. Therefore, we would like to provide you with what to expect once you meet with the dealership.
1.    Vehicle initial evaluation
The first and most critical step any dealership will go through is performing what's known as an initial evaluation. The dealership salesman will take information about your vehicle, including its type and condition. Then, they will run it through a process and potentially perform a test drive to get an idea about how much your vehicle is worth.
2.    Price negotiation
After the general evaluation, the salesperson will sit with you and negotiate the price. They will bring all potential evidence to convince you that what they're offering you represents the maximum value the vehicle can make around your area. However, that might be the case every time.
That's when we recommend having all your evidence together and bringing in some information like the KBB value to convince them and help you throughout the negotiation process, so you don't feel that your vehicle's owner summated.
3.    Deal finalization
Finally, once you agree on a sweet spot between what they offer you and what you will accept, you'll have to work through the paperwork and finalize the deal. Dealerships are pretty good at understanding what paperwork is needed, so you don't have to be we're very worried about this process. But of course, understanding your local state regulations helps you remind them if anything needs to be added.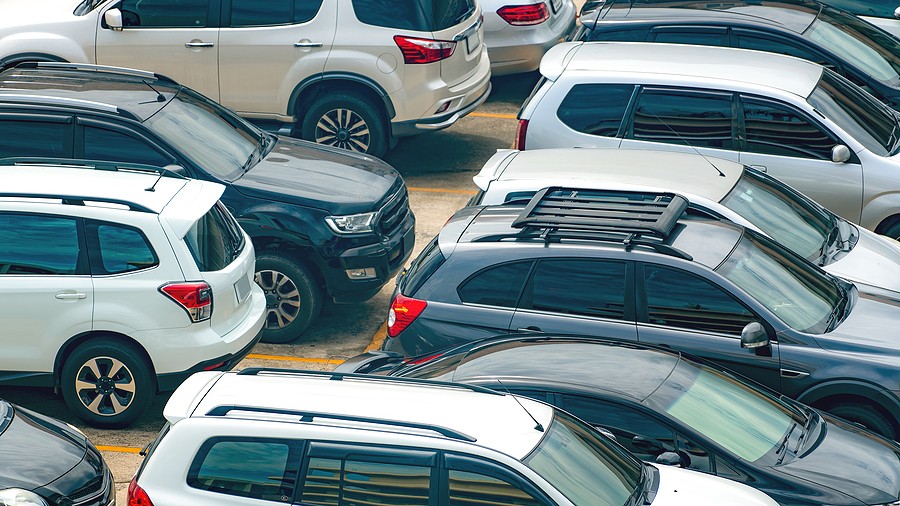 5 tips for a smooth sale
Automotive experts put together a list of five tips to help you PO through how to sell car to the dealership for cash smoothly without any hassle. Let's see let's look at these tips:
1.    Be upfront
The first and most critical thing you must remember is that hiding anything about your car will not help you. Dealership salespeople know exactly the major problems with vehicles. If you have something about the car, you must be upfront and highlight it at the beginning of the process, so you don't waste your time.
2.    Prepare enough
It's also important that you do all your homework and prepare for everything, including understanding the value of your vehicle, preparing the vehicle, putting together the paperwork, etcetera. This helps you save time and enjoy a smooth way how to sell car to the dealership for cash.
3.    Be ready for negotiation
The other thing to remember is that dealerships will negotiate the price, and whatever you're asking for will drop it down. Therefore, have all your evidence ready for you to support your argument and ask for a better price.
4.    Keep in mind the trade-in options
Remember that dealership always has a trade-in option, so it's something to investigate if you're planning to purchase a new vehicle at the dealership.
5.    Write everything
Finally, it's important that you put everything in written format whenever you talk to the dealership. For example, if they provide to do it with a certain offer, it's important to have this offer written and signed, so you use it in case something happens.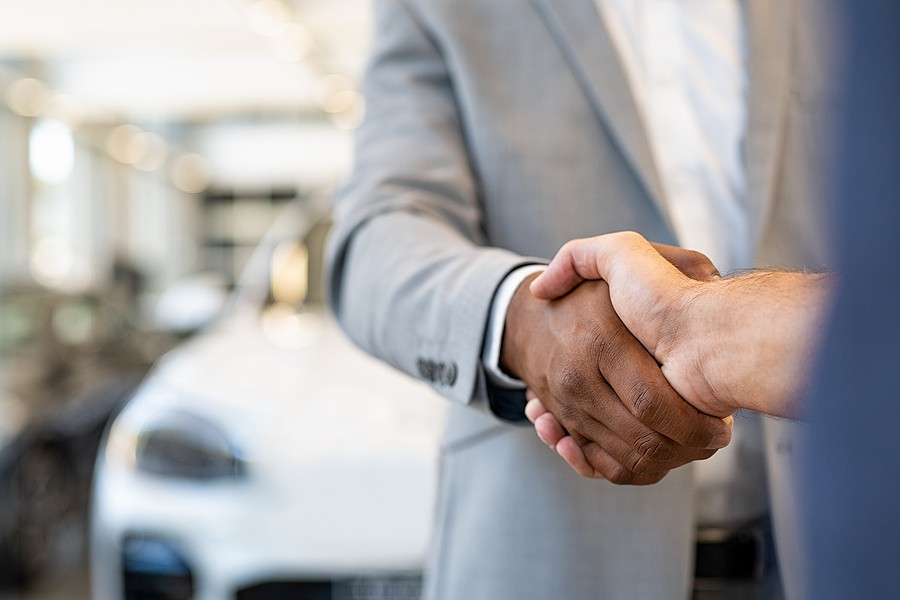 Final thoughts
Selling a car to a dealership is a very convenient way for those looking to get rid of their vehicles fast and not worry about the paperwork. However, there are some things that could be improved about how to get the maximum money out of these dealerships, especially since they're known for not providing good offers.
This article provided you with some recommendations on how to get the most money for your vehicle, and it also highlighted what to expect at the dealership. It concluded with five simple tips to help you how to sell car to dealership for cash.
If you're interested in a better alternative and want to get rid of your car fast and have the maximum profit out of this vehicle, call Cash Cars Buyer at 7737914363.