Are you looking for how to sell your car online? Follow this expert guide and maximize your profit:
Prepare your car for sale
Choose the right online marketplace
Set a price
Create a listing
Take good photos
Write a detailed description
Negotiate with the buyers
Handle questions and concerns
Close the sale
Arrange for payments
The evolution and new marketplaces online make selling a car more time-consuming. All you have to do is to understand which platform you're decided to use and follow the right procedure by automotive experts to get the best deal.
While it's true that you can easily get what you're looking for out of your car sale, some inexperienced drivers might need to gain the right experience with basic information, which could lead to many consequences and have them miss many opportunities.
This article provides you with detailed expert guidance on how to sell your car online. It walks you through the steps needed to prepare your vehicle, prepare the listing, negotiate the price, and close the sale.
How to sell your car online?
Many people think that selling a car should be complicated and involve many issues, especially concerning paperwork. However, the job is simple and with the evolution of the new marketplace is available one, you can do it without needing any help.
The following step-by-step process helps you learn how to sell your car online and still receive the maximum profit your vehicle can make in your area. Let's take a look at these steps and learn from automotive experts tips and tricks:
1.    Prepare your car for sale
To start learning how to sell your car online, you need to get the vehicle ready for sale. When selling any car, spending time preparing the car makes a huge difference in the first impression and boosts your chances of receiving very high offers.
Car preparation involves several things, including cleaning the vehicle from trash, giving the vehicle detailed vacuuming and cleaning, and sometimes giving the car paint a quick wax which might make a huge difference in some instances.
If your vehicle is less valuable, you must be careful about what's considered too much preparation and what's not. For example, if the car is not very expensive, it might not make sense to give it a wax or prepare major components like a damaged engine or transmission.
2.    Choose the right online marketplace
The following step is deciding which platform you'd like to use. As we indicated earlier, there is a huge revolution in the online market, making it a bit overwhelming for inexperienced drivers to decide which platform to choose from.
These online platforms have pros and cons, so we highly encourage you to read specific articles focused on those platforms to get a sense of which platform should make the most sense for you to pursue.
For example, many people prefer to use Craigslist because of the chance to get their vehicle exposed to thousands of people who might be interested. However, since Craigslist started charging for used car ads and posts, some people have felt hesitant about going this route.
Another potential platform you can choose is Auto Trader. It has a huge audience and can expose your vehicle to many of them. The nice thing about Auto Trader is that it's a reputable known company with high-rated customer feedback.
3.    Set a price
After deciding on your platform, could you please let me know how much is reasonable to ask for when listing your car? To ask for when listing your car. That's where you want to start with evaluation tools like Kelley Blue Book that helps you understand your vehicle's minimum and maximum asked price.
Then, you should spend some time seeing what other people are listening to their vehicles for. For example, if someone is listening to a vehicle for a price slightly lower than the KBB, you might need to drop your asked price a little bit to achieve more competition.
You want to avoid driving the price significantly, so you still give yourself room to negotiate with the potential buyer. Once the buyer meets with you, they'll ask you to drop the price. Since you're listing the vehicle for a slightly higher price than what you're asking for, you will show the buyer that you're willing to negotiate, and you're flexible to drop the price, boosting your chances of finalizing the deal.
4.    Create a listing
At this point, you should be ready to prepare the listing. Every platform will have its procedure for preparing the listing, but it is generally very similar. Please know how the posts are created and what information you need to include.
As you prepare the information, you must look at how people write their listings. For example, you want to put only a little text people want to read and should focus on visualization, like photos.
5.    Take good photos
As we mentioned earlier, people will not always read the full text about your vehicle. Instead, they rely on photos more to check how the vehicle is close to what they're looking for. That's why you have to spend time taking high-quality photos during the daytime for your vehicle, highlighting its greatest feature about it.
It would be best to highlight everything about the vehicle, including the issues. The last thing you want to do is to hide some problems about your car and surprise the buyer with these problems once they meet with you. This will be a waste of time for you and the wire.
6.    Write a detailed description
Some car owners think that having high-quality photos means they don't have to write a full description. However, there are better cases. So, you still need to write a brief description of the vehicle d some details that the buyer might be interested in.
For example, include some recommendations about certain problems in the vehicle and solutions. This way, you're upfront with the buyer, and y you'll also show them that you're not hiding anything about the car.
7.    Negotiate with the buyers
Once you find the right buyer, you'll notice that the buyers will typically wait to accept your offer. In other words, they will negotiate the price and look for a discount. You must have evidence showing why you're asking for this value.
For example, you should bring your KBB value and show the Buyer that you're asking for applies that's even less than what the KB value is showing. However, you also want to show the buyer that you are willing to negotiate, and you can drop the price slightly to find a deal that suits both of you.
8.    Handle questions and concerns
As you're going through the car-selling process online, you have to be very responsive and answer all questions from all buyers. However, you must keep your personal information private, and if you feel that the questions are getting too detailed beyond what this listing is about, you should walk away, no matter the offer.
9.    Close the sale
Once you're happy with the offer and the buyer is OK with the asked price, call the next step to finalize the sale. At this point, you should understand what the state requires in terms of paperwork and what exactly needs to be signed to transfer ownership so you don't tell liable for anything that happens to the vehicle.
When wrapping up the sale, you must sell the vehicle as is, so you're not responsible for anything that happens to the vehicle after you finalize the deal. This is a critical point because many people got into trouble when the buyer took the vehicle, caused some damage, and came back to the seller asking for his money back.
10.  Arrange for payments
Finally, you need to work with the buyer and arrange for the payment method. According to automotive experts, you'll always want to get paid in cash because it's considered the safest car payment method.
Sometimes the buyers will be unwilling to pay cash, and that's where you have to accept certain types of payment methods that are known. In other words, you don't want to accept a new payment method that you've never heard about before because those involve a lot of scams.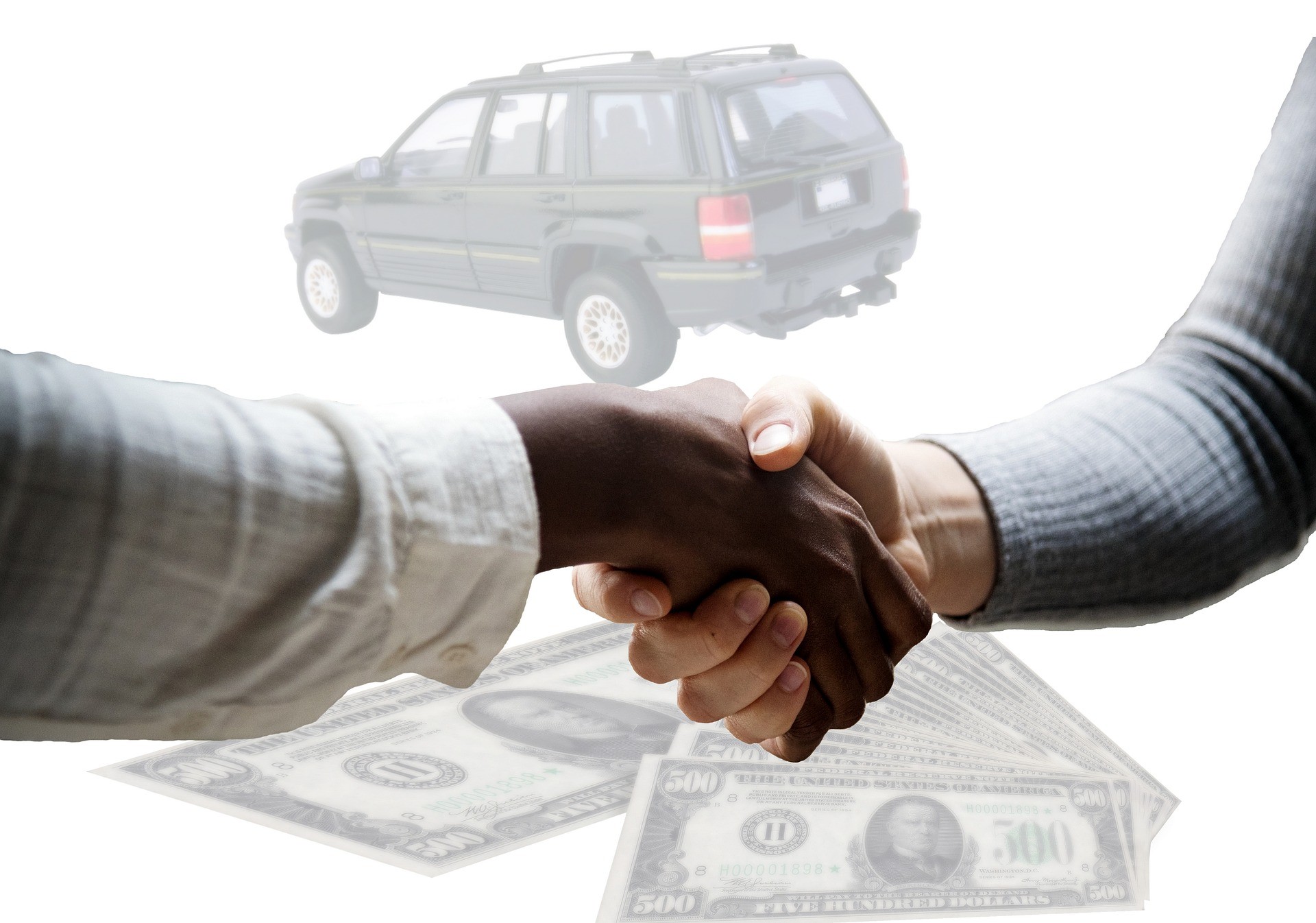 Final thoughts
Selling a car online is one of the greatest options that could help you get rid of your vehicle fast and for the most money. First, however, you must know exactly what needs to be done,ne, so you don't miss opportunities or deal with complications.
This article provides a step-by-step process to help you learn how to sell your car online. It highlighted the steps needed to prepare your car, write the listing, negotiate the price, and close the deal.
Suppose you're not comfortable dealing with any hassle regarding the car-selling process. In that case, you can always choose one of the most convenient ways of selling your car completely online and getting it removed within one to three days only! Call Cash Cars Buyer at 7737914363.
Just so you know, your offer should be generated within less than 30 seconds, and the vehicle will be removed within one to three days!