Can you sell a house during the Coronavirus pandemic? Will anyone be interested?
The global Coronavirus pandemic continues to change lives across the world.
From job loss, to small business in financial ruins, the Coronavirus outbreak continues to cause turmoil.
One sector that is questionable during this uncertain time, is that of the housing market.
Many who are looking to sell homes are at a virtual standstill. Is the timing right to sell a home?
What can I sell my home for during this Coronavirus pandemic?
Is anyone in the market to buy a home during this time of great scarcity and disbelief?
In this post, we'll explore the question of selling a house during the Coronavirus pandemic.
We will also offer valid information from the Centers for Disease Control (CDC) and the World Health Organization (WHO) and other credible sources.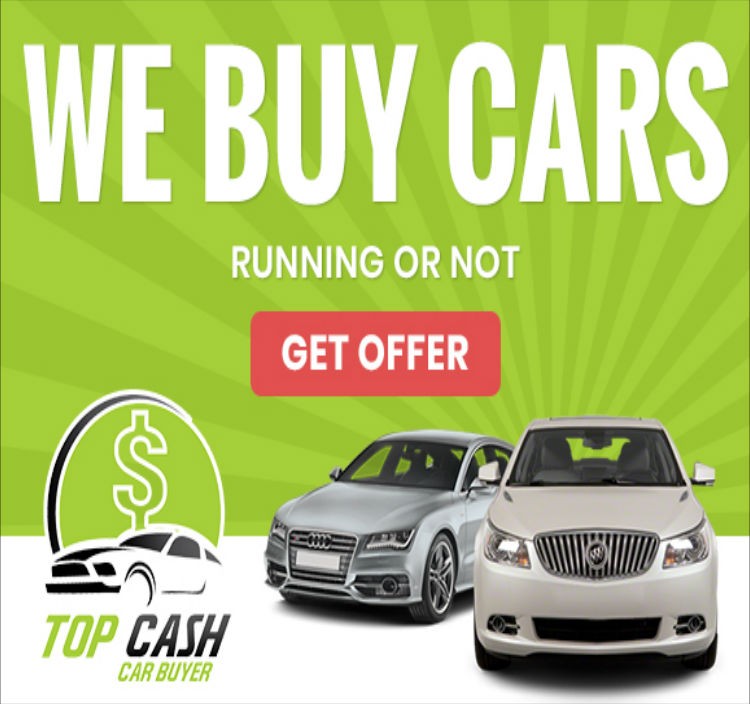 What is Coronavirus ? Understanding the Facts
According to Johns Hopkins University, defines Coronaviruses as: "…a type of virus. There are many different kinds, and some cause disease. A newly identified type has caused a recent outbreak of respiratory illness now called COVID-19."
During this article, we will focus on COVID-19. Johns Hopkins University further adds: "COVID-19 is the disease caused by the new coronavirus that emerged in China in December 2019." Some of the symptoms of COVID-19 include:
fever
cough
shortness of breath
pain in the chest
and more related symptoms.
Additionally, COVID-19 can be spread from person to person. Health professionals use a laboratory test to diagnose an individual. At the time of this article, there is no known vaccine for COVID-19. "Prevention involves frequent hand-washing, coughing into the bend of your elbow and staying home when you are sick," adds Johns Hopkins University.
If you are experiencing any of the above symptoms and have recently been in contact with an individual who has a diagnosis of COVID-19, please seek medical assistance immediately and please self-quarantine. 

Coronavirus and the Housing Market – What's The Outlook?
Because of Coronavirus, the real estate industry has taken a real hit. The extent of the effects of the virus on the housing market will be felt for months as well as years to come. Additionally, those effects will vary by sector, region and market.
Some of the real estate sectors that continue to see tremendous hits include restaurants, bars, hotels and a vast number of entertainment retail entities.  Lots of tourist-focused businesses continue to see tremendous fallout too.
Home Builders, Supplies & China
Home and building professionals no longer have access to the supplies that they need. With an enormous number of "stay at home" orders as law, cities around the world, including the U.S are order to shut down and have curfews.
Huge numbers of layoffs continue to take shape. And consumer spending, continues to decline.  economic activity.
In March of 2020, China continues to report a flattening of the Coronavirus curve. This indication provides a glimmer of hope as companies and businesses restart operations.
The impact of the economic discord from the Coronavirus in real estate will vary from state to state, region to region. Only time will tell the effects that the housing market will endure, due to Coronavirus.

Can You Sell A House During Coronavirus Pandemic?
Housing and Home Building
Across the nation, home builders continue to feel pullback from demand of those shopping for a home. Those persons who are hunting for a house are staying home. Additionally, home building supplies and generally imported from China are at a standstill as well.
A survey that the National Association of Home Builders (NAHB) is furnishing states  81% of those surveyed stated that the COVID-19 affects the normal traffic that home buyers create.
COVID-19 is causing builders to see drops in sales now. Housing experts continue to express concern about lending conditions that are seeing more of a tighter grasp, for non-conforming mortgage loans.
Home buyers with a debt-to-income ratio that is greater than 43%-45% are having problems securing a mortgage. Those who are entrepreneurs or work for themselves, are also experiencing hardship in getting a mortgage.
Renters and COVID-19
Renters and landlords alike have not been able to escape the grip of COVID-19. For those who rent homes and apartments, landlords are forced to allow tenants to stay. Eviction orders have been halted in many states.
For example, in March of 2002,Michigan Governor Gretchen Whitmer placed into law that evictions must come to a halt, due to COVID-19. Michigan's governor issued an executive order that bans landlords from evicting tenants during Michigan's is State of Emergency, amid the COVID-19 Coronavirus outbreak.
Similar to Michigan, California Governor Gavin Newsom ordered a two-month delay on residential evictions for tenants who are not able to pay rent, due to COVID-19.
States around the country continue to work to eradicate the virus and offer delays in evictions for non-payment of rent.

Can You Sell A House During Coronavirus Pandemic?
A Glimmer of Hope From Lawmakers
In late March of 2020, the United States Senate passes the $2 trillion economic stabilization package.
With U. S. President Donald Trump and Congress agreeing to the package, it is at the time of this post, the largest of its kind in American history of the modern-day era.
The package is to be used to refuel the American economy, allow those who are laid off to receive monies needed for day-to-day-life necessities.  The package will also offer jobless benefits for individuals, as well as much-needed funds for businesses.
With unanimous approval from the Senate, the legislation will now send direct payments of $1,200 to millions of persons in the country, including those with earnings up to $75,000. There will also be an additional $500 per child.
Unemployment benefits will expand to cover more time and freelances as well as those who have gigs will reportedly see monies from this stimulus package.
Small businesses will also benefit from the stimulus package. Business owners can expect a reported $377 billion in federally guaranteed loans.  The package will also send a reported $100 billion to hospitals and the health are workers, who work the front lines of the COVID-19 pandemic.
The Stimulus Package and Housing Market
So, with the stimulus package in place and millions of Americans set to see monies from it, will it be enough to reignite a boom in the housing market? While the measure is seen as a great one, it is unclear if there will be a surge in house-buying.
Many renters in the country, will see a check for $1200.
For those who file unemployment claims, those benefits will see an extension, allowing more monies to be used for housing and food.
No matter the amount of delinquency, home owners of residencies can ask for payment forbearance from loan providers.
Those who own multifamily properties, and can show current loan payments as of February 1 but face financial hardship due to COVID-19, can request forbearance. They must submit requests to their lenders.
So, if you have a home to sell, should you try to sell it during the Coronavirus pandemic? Will the $2 trillion help to jump start the housing sector?
Can You Sell A House During Coronavirus Pandemic?
Staying Safe And Using Technology To Sell a Home
It's safe to say that gone are the days of home showings featuring a welcoming real estate agent with wine and cheese are gone, at least for awhile now. In this modern era of the COVID-19 pandemic, there is the need to show a home in the safest way possible. Both the home buyer as well as seller, have to remain safe.
So, instead of physical tours, you as a home seller may consider virtual tours of your home. A detailed, complete and compelling virtual tour can eliminate the need for a home tour or home showing.
Instead of taking potential home buyers physically up the stairs, do it through a virtual tour. While it does not replace an in-person showing, a virtual tour can help perspective buyers come to know the house better, and even give them time to formulate questions about the home.
So, as a home seller, use this time of social distancing to create a virtual tour of your home, knowing that you will be able to show it soon!
Can You Sell A House During Pandemic? – Tips That May Help
While the Coronavirus pandemic continues to change life at the speed of light, here are some tips to consider as you work to sell your home.
1. Create a video and photograph tour of your home. In this day and age of technology, you want to sell your home, so a video and photograph tour of your home is the best way to go. You can even provide a tour and post to to YouTube if you have a channel. With a video tour posted to YouTube or another video sharing site, your home will be seen by thousands and potentially millions of persons.
2. Be sure to keep your home as clean as possible. If you are selling a rental property, or a property that is a second home, then you are not living there. So, make sure that the home is clean and neat. You want perspective buyers to feel comfortable as they tour your home. You may even want to keep your primary home clean, if this is the one you are selling. Even though we are in the midst of a global pandemic, it won't last forever. Life will resume with some amount of normalcy. So, you want to be prepared for that time.
3. Repair what you can. Now is a great time to make some fixes to the home, as you prepare to sell it. For example, if you have a drywall patch that needs to be taken care of, now is the time to do it. Have a broken window? Get at fixed. Despite the COVID-19 pandemic, you want to keep your home "showroom ready". Replace that broken mirror in the bathroom. Get those new doorknobs you have been meaning to get.

You have work to do to sell your house fast!
1. Start the packing. Even in the midst of this global debacle, now is a great time to get non-essential items sold. You can sell them on your local Craigslist site. Take the time to de-clutter closets. Go though areas in the basement and get rid of old items. You will be surprised at the amount of stuff you have in the home. Once life is flowing on a normal current again, you will be prepared for a showing.
2. Make the home look great. During this time of social distancing, you really will not have the interruption of friends and family members. So, take the time to order a power washing kit and get cleaning. You can even go online, look up your favorite home improvement store, and order some bags of rubber mulch to spread into a bed for the outdoor.
3. The kitchen is "where it's at"! The most utilized room in any home, is the kitchen. So, now is the time to make your kitchen a showstopper. If there are fixtures that can be updated considering doing so. Sure you cannot call a contractor now, but you want to be prepared. But if you are lucky or blessed enough to have a spouse or partner who loves a home improvement project, it's time you both get busy making that kitchen amazing. Houses sell, because of great kitchens. So, update that flooring or that cabinetry.
Pricing and posting ads!
4. Decide on a price for your home. In the wake of this global pandemic, you can take your time in pricing your home. Make sure that you check out the competition online. What are homes in your area,  and with similar specs going for? Check out sites such as Zillow, HomeFinder, Trulia and more.
5. Start posting ads. Sure, now may not be a great time to buy a house, but soon it will be. Everything down, is poised to come back up. The same holds true for this world, in the wake of the COVID-19 pandemic. So, get busy posting ads online.
Finally, have faith. We are in the midst of a global pandemic. Just about all of our lives are different now. There may not be a "going back to what we once knew". But this global crisis will not last forever.  Your home will sell. Now is the time to get it ready and believe! Click here to learn more about Coronavirus and the changes it has brought.