If you're searching for how to sell a car quickly, all you need to do is to follow these simple guidelines:
Know your car's value
Make your car stand out
Advertise your car
Set up a test drive
Close the deal
There are a lot of available resources online that could help you get rid of your vehicle. However, not all of them will guide you towards selling your vehicle fast and for the most money at the same time.
The great news is that automotive experts put together five simple steps to help you answer how to sell a car quickly. Of course, you need to follow these steps properly and pay attention to all the expert recommendations, so you don't fall into rabbit holes in the car-selling process.
How to sell a car quickly? 5 simple steps
If you're interested in how to sell a car quickly, all you have to do is to follow five simple steps:
1.   Know your car's value
The first and most critical step in selling any vehicle is understanding the current value. Many people might underestimate their car's value, thinking that the value will drop significantly because it's old. On the other hand, many other people might over-submit their vehicles, thinking they will hold their value for a long time.
To be on the safe side, you might want to use one of the common tools to help you evaluate your vehicle and understand its value. Typically, experts recommend using the online tools that we will discuss below. But also, it's worth checking out Cash Cars Buyer online form that could help you understand how much your vehicle is worth.
Check online tools
The first common way of checking your car value is to try online tools like Kelley Blue Book or edmunds.com. These tools will ask basic questions about your car and provide you with a range of the typical values for your vehicle in your region.
The biggest drawback of tools is that they don't account for any air costs. In other words, if your vehicle has major problems, the online tools will not account for those, and it's your responsibility to subtract the expected repair costs from the KBB value.
Use Cash Cars Buyer evaluation form.
There is a shortcut if you're uncomfortable doing the math and subtracting repair costs. You can try Cash Cars Buyer online evaluation form. The home page will ask basic questions about your car's characteristics, including its type and condition.
You will immediately get an offer representing your vehicle's worth in your region. If you like the offer, you can move forward and have Cash Cars Buyer buy your vehicle and remove it for free within one to three days.
Are you interested in more details? Call our team at 773-791-4363.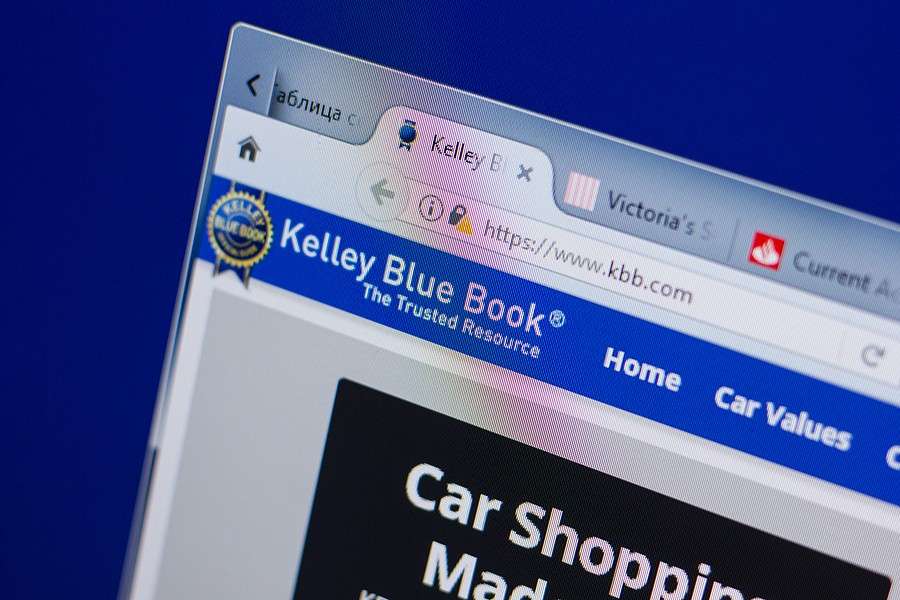 2.   Make your car stand out
After understanding your car's value, the next step is to make it stand out. Remember that you're trying and looking for how to sell a car quickly. Therefore, you don't want your vehicle buried in the comment classified websites.
Here's what experts recommend in terms of making new vehicles and sending out calling
Clean and detail your car
The first and most important thing you must do is ensure you live in the vehicle and look clean. Next, you might want to spend the time and effort trying to detail the vehicle if it's worth this effort. This will improve the first impression, a significant component regarding who will buy your car and how fast they can pick it up.
Also, you don't want to check the vehicle and have someone test drive it while finding some food leftovers or pet messes. Therefore, take the time to clean the messes and remove any items that could cause weird Orders in the vehicle.
Repair any damage
In some instances, automotive experts might recommend fixing some minor damages in your car. This might sound like a lot of work. However, it might be worth it in some instances.
However, you must understand whether you should do the repairs or not. In other words, experts recommend that you do specific research to understand whether these repairs will improve the car's value.
For example, you mustn't spend much money fixing major components like a damaged engine or transmission. However, if you have a broken mirror or a bent door, trying to get these to work might be worth the repair.
Take great photos
The other thing you want to do is take high-quality photos here, there are many high-quality phones you can use, and you mustn't upload any low-quality photos because they will make People walk away.
It's also important to choose the time of the day to take these photos. For example, you want to choose a good sunny day to highlight all the features of your car and not night.
When taking these photos, you must highlight everything about the vehicle. It's not recommended that you only control the good things about the car and hide all the damages. This is because all you're doing is just wasting your time and the wire's time. After all, they will come and check your vehicle and see the damages.
3.   Advertise your car
The next step is to advertise your car. There are tons of available platforms they can choose from. Some of them might require fees to advertise your vehicle, which you need to evaluate whether it's worth it or not, depending on your car's value.
Below are some examples of the online platforms that you might want to try for advertising your car:
Utilize online marketplaces
There are many available marketplaces that you can try. For example, there is a big marketplace on Facebook that you can utilize and put your vehicle information on. This allows you to expose your vehicle to many people who live nearby, giving you control over who and how far you want your buyers to come from.
Place ads on social media
You can also use the power of social media ads. If you place the ads, they will show up to the right people and might give you a chance to sell your vehicle quickly and potentially for the most money.
Check out classified and local publications.
On the other hand, some people prefer to rely on classified websites like Craigslist or eBay motors. These are great resources, but you must be careful about using them because security and money transfer might be challenging.
One thing you can do is to read and educate yourself all the common scams that people run through to avoid getting into hassle during the car selling process. Many people lost their vehicles and didn't get paid just because they did not pay close attention to the buyers and the payment methods.
4.   Set up a test drive
You should be ready to set up a test drive when selling a vehicle. Many might be unprepared for this, but it's a critical step. You are encouraged to tell the buyers to check out your car and try it out.
Experts indicated that if the wire did not require a disk drive, it could be a big red flag that should make you walk away from the deal no matter how much they're paying.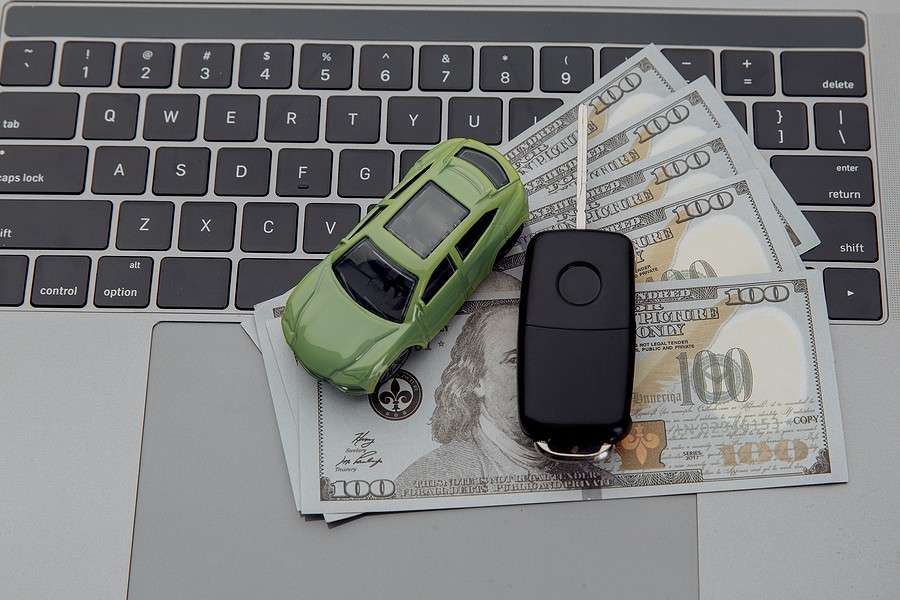 5.   Close the deal
Finally, you need to close the deal by signing all the required paperwork and familiarizing yourself with the documents you must sign to transfer ownership. Again, this requires some preparation and research on your local DMV website to understand what is needed.
If you find reading through the local DMV website challenging, there are plenty of available articles and youtube videos that could walk you through the pros without any challenges.
As we close the deal, support that you agree on the payment method because many people might get scammed at this last step. Most automotive experts recommend getting paid in cash which is the safest car payment method. However, if you think holding cash payments in dangerous areas might be uncomfortable for you, you might want to rely on checks, but make sure these checks go through before finalizing the deal.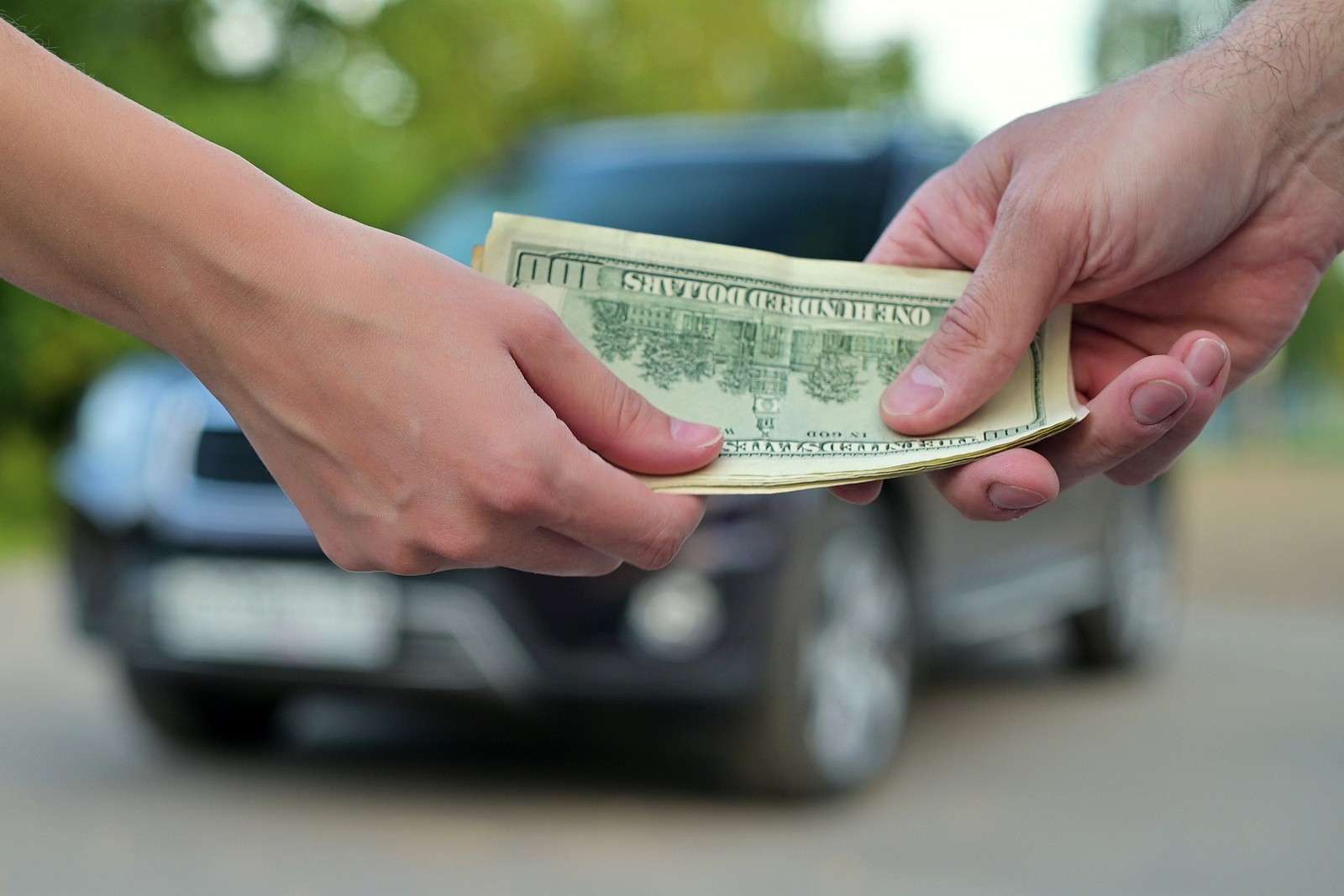 How to sell a car quickly: Final thoughts
If you have a car that you would like to sell, you might be looking for and asking yourself how to sell a car quickly. This article walked you through five simple steps that could help you sell your vehicle fast and still for the most money.
If you don't want to deal with any hassle, I would like somebody to pick up your car fast while paying you the full money; call Cash Cars Buyer Today at 773-791-4363.
Our offers are free of charge, and we will all be generated within less than 30 seconds! So get in touch with our team and give it a try today! Your vehicle will be removed for free within one to three days only!