If you're wondering how to sell my damaged car, follow these simple tips and tricks:
Evaluate the damage
Decide whether to repair or sell as is
Determine the car's value
Find the right buyer
Prepare a car for sale
Advertise your car
Negotiate the price
Complete the sale
Consider donating the car
Be prepared for questions
If you have a damaged car, the first thing that comes to your mind is how to sell the damaged car. Finding the right buyer for your damaged vehicle is difficult, and getting the top price can be challenging.
The good news is that automotive experts put together a list of tips and tricks to help you get rid of your damaged vehicle while still getting the best price. If you're interested in more details, follow through with this article.
Are you looking tto sell your car now and want someone to pick it up for free? Call Cash cars buyer at 773-791-4363.
How to sell my damaged car?
Selling a damaged vehicle can be daunting, especially if you haven't done it before. However, following the proper instructions makes your job easy, and you should move through the process smoothly.
Let's look at what automotive experts recommend regarding how to sell my damaged car.
1.   Evaluate the damage
The first one was the critical thing is to evaluate the damage. Many might get involved in a car accident and think the vehicle is completely gone. However, that's not always the case; you might have a good chance of fixing the vehicle.
Please discuss their repair costs with your mechanic and see what he thinks. You might often get an evaluation from your insurance company which might give you a sense of whether it's worth fixing your vehicle.
2.   Decide whether to repair or sell as is
After getting an idea about the value of the damage: the next step is to understand whether you should fix the vehicle or select it. Again, much research helps you determine what decision to follow and whether you should keep this vehicle and fix it or get it to somebody else to take care of it.
The evaluation process should go through some research and understanding of whether it's worth fixing this vehicle or not. In other words, most automotive experts recommend a threshold of 75% where you shouldn't spend on your vehicle.
In other words, if your vehicle is worth $10,000 and the damage or repair needed is about $8000, it might not be worth the repair because your vehicle's value will stay as is, and this repair might be beyond what the vehicle is worth.
3.   Determine the car's value
It's also important to understand your vehicle's price after the damage. Many think their vehicles will keep and continue holding their value after this damage. However, you'll be surprised by how much your vehicle value will drop after getting involved in an accident or significantly damaging your vehicle.
That's why your mechanic should help you understand whether the damage you're suffering from it will impact the vehicle's value significantly or not. They might even have some idea about your car's current value after getting involved in this accident or after the vehicle got damaged for whatever reason.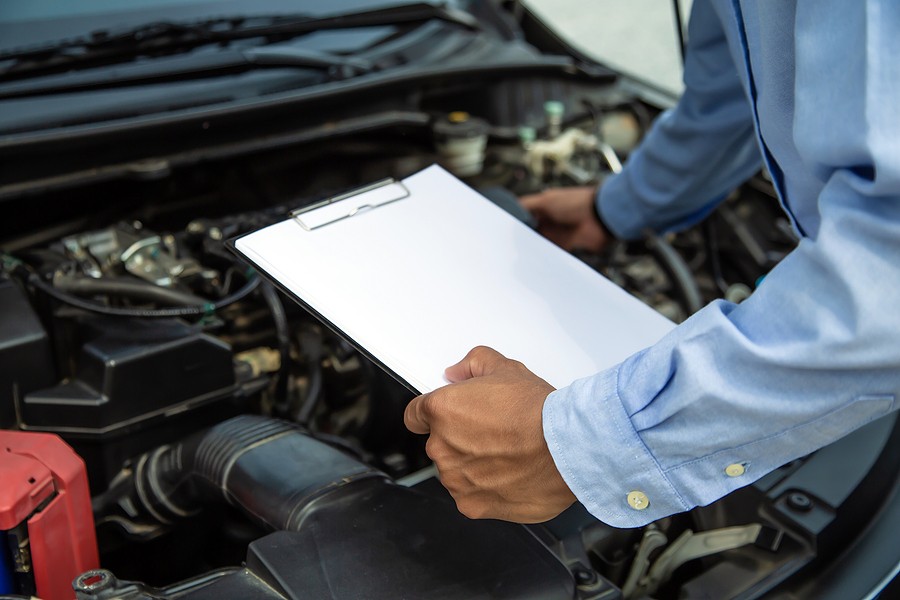 4.   Find the right buyer
Depending on the severity of the damage and whether you want to move forward with selling the vehicle, deciding on the buyer can be slightly different. For example, suppose the vehicle suffers from a minor problem, but you don't want to continue fixing this vehicle. In that case, you will find that there are a lot of private buyers who might be interested in purchasing this vehicle.
On the other hand, if your vehicle has severe damage and the Internet, for example, is not working properly anymore, finding a private buyer can be a little bit challenging here; that's why you might think of innovative options like car removal companies or donating your vehicle.
5.   Prepare a car for sale
Regardless of the buyer, you have to get your vehicle ready. Many people think that preparing the vehicle involves cleaning it up. However, there are a lot of things that you have to prepare regarding the paperwork and the vehicle itself.
For example, you must prepare and clean the vehicle without leaving any important personal items. Many times, people regret that they didn't look closely in every location around the vehicle to find the personal items; this could involve a lot of consequences, especially if you have important paperwork that you don't want to fall into the wrong hands.
The other thing you need to focus on is preparing all the paperwork. Many people miss great opportunities because they don't have the vehicle title ready for sale. Many people also discovered that they don't have the title anymore, which is also important to consider when finding a potential buyer because not everybody is willing to buy your vehicle if it doesn't have a title.
6.   Advertise your car
If your vehicle is in good shape and you think you can find a good private buyer, the next step is to advertise the vehicle. Again, you can rely on many platforms like classified websites, Craigslist, or eBay motor.
You can also use the power of social media by advertising your vehicle on the Facebook marketplace, which is a great place to expose your vehicle to local buyers. However, you might need to know that you don't want to advertise your vehicle from your account.
7.   Negotiate the price
Once you meet with the potential buyers, they will contact you, asking to drop the price. That's where you have to be careful about pricing your vehicle and leaving room for negotiation.
Automotive experts think that if the buyer didn't want to negotiate the price, it could be a red flag that this fire is not serious. Unless, of course, you are dropping the price significantly and way below the average car market.
8.   Complete the sale
After agreeing on the price, the next step is to finalize the sale & all the required paperwork. This requires understanding your state's regulations to ensure you're not missing something important so you don't get involved in legal issues.
Start by checking your local DMV website and see what paperwork they recommend. You also might need to download some forms, like a bill of sale, if your state requires that.
Also, check if you have the vehicle title and make sure that you understand how the ownership transfer works. This also requires noting whether your vehicles still have some liens on them or not. It appears this becomes a big story because it will require some additional steps that might involve your lawyer in some instances.
9.   Consider donating the car
Sometimes, people think that just because the vehicle is damaged, they can't donate it. But, Inny charities are willing to accept their vehicle even if it's completely damaged because they won't drive it.
Most charities will use the vehicle's value to support their different causes. In that case, you don't have to worry that your vehicle is not driving or doesn't start, and you don't have to be concerned that the charity will not take full advantage of it.
When looking for can I sell a damaged car you're not going to make a lot of money by donating it; there is some money you can make in the tax return at the end of the year. Check with your accountant and see how much you can claim on your tax for this donated vehicle.
10. Be prepared for questions
Finally, whenever you try to sell a damaged vehicle, you'll get a lot of questions. Many people would be interested in knowing what type of car accident your vehicle was involved in because if your vehicle was involved in a flood or fire, the soil becomes different than someone else involved in a minor car accident.
Be prepared to answer questions, and you must be upfront and honest with the potential buyers because you don't want to scam people. For example, many people looking to purchase a used vehicle might be investing their entire savings, so you don't want to be scamming them.
Also, hiding some important details about your vehicle doesn't mean the buyer won't figure it out. For example, aany buyers might bring their mechanic to check on the vehicle before purchasing it. If you don't want to sound like you are hiding something from them, you should be upfront.
Final thoughts
If you own a damaged car, the first question that comes to your mind is how to sell the damaged car. This article walked you through 10 tips and tricks to help you get out of the vehicle fast while getting the best deal.
If you want to sell your car today and want someone to pick it up for free, call cash cards at 773-791-4363!