If you're searching for how much can I sell my car for, there are many factors to consider, including:
Make and model
Age
Condition
Mileage
Did you know that selling a car in 2023 is one of the quickest ways to get extra money in your pocket? Yes! Car prices are increasing significantly and still holding their values, so if you're looking for extra profit out of your vehicle, it could be the perfect timing now!
However, many inexperienced drivers and car owners don't know how to get the maximum out of their cars and don't even know where to start. That's why many of our readers ask, how much can I sell my car for?
There is no clear, direct answer to this question; it's important that you evaluate several factors to help you generate the accurate, most representative asked price for your vehicle so you can maximize your profit.
This article provides you with all the factors you need to evaluate, highlighting some tips and tricks to help you maximize your profit and achieve the maximum money your vehicle can make in your area.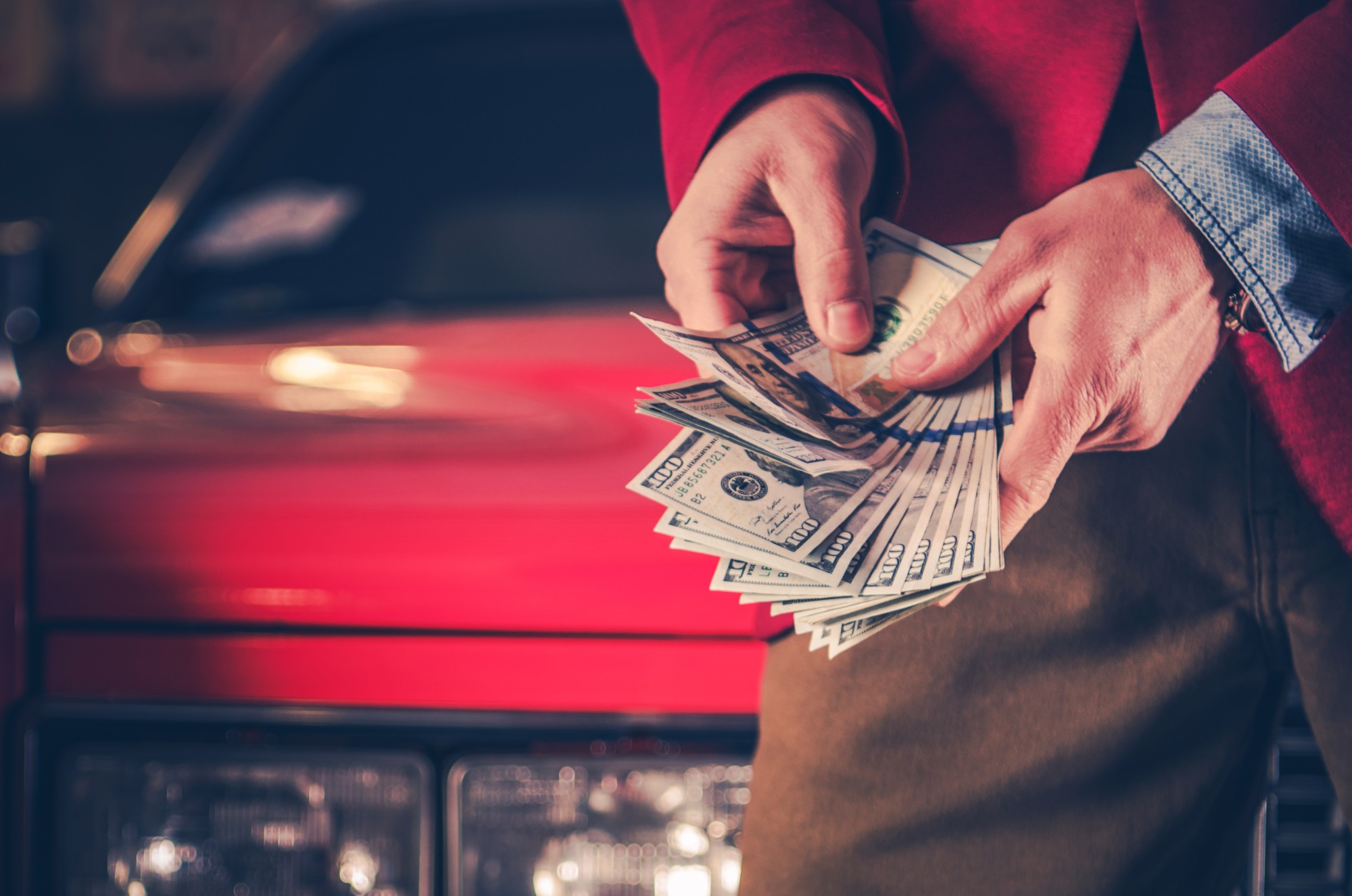 Factors that affect your car's value
Before we dive into the details to help you answer the question, how much can I sell my car for? You must understand the different factors impacting your vehicle's overall value. These factors can make a difference depending on which factor is more important in your vehicle than another. Let's take a closer look at all of these factors, along with some explanations of how they impact your vehicle's overall value:
1.    Make and model
The first and most critical factor you must evaluate is your vehicle's make and model. There are vehicles from certain manufacturers that are known for holding their values. That's why you'll see them even after a couple of years old they still are considered expensive, and they retain their value.
For example, if a company is known for generating high-quality car parts that are not expected to report severe damages, you'll see that those vehicles hold their value for a long time. That's why if you know that your vehicle is one of them, you should be confident about your vehicle's ask price, and you should be fine requesting even the maximum money your vehicle can make.
2.    Age
The other thing to remember is that your vehicle's age has to do with its value. Many people might think their vehicles are still expensive because they paid thousands of dollars when they purchased them ten years ago. However, that's different because of car value depreciation.
Car value depreciation changes over the years and as your vehicle get older. However, it has the biggest impact on newer cars. In other words, there are some experts saying that your vehicle might lose about 25% of its value just by leaving the dealership if you're purchasing a brand-new car.
That's why, before you move any supporter in answering your question, how much can I sell my car for, you need to understand all this logic and determine what type of depreciation to expect for your vehicle from other vehicles similar to yours.
3.    Condition
Your vehicle's condition is critical in determining how much you can ask for your car. For example, if your car is in pristine condition and has no major problems, you should be very comfortable asking for the maximum price your vehicle can make in your region.
However, if you know that your vehicle wasn't involved in a major car accident or even a minor car accident that caused some damage to the frame, you need to think twice before asking a high price for this car because no one is expected to pay this much for it.
Similarly, if your car was involved in flood damage which is one of the severe problems that could impact cars, you're asked the price, and the value of your vehicle will drop.
4.    Mileage
Finally, your vehicle's mileage is another important factor most car buyers consider before purchasing your vehicle. For example, if your vehicle is approaching 200,000 miles or even more, the asking price for this car will not be as high as if someone else was trying to sell a vehicle with only 100,000 miles or less.
Some people might feel that the vehicles are in good condition. Why does the car mileage impact the value this much? The short answer to that is that as your vehicle approaches certain mileage thresholds, it is expected to face certain problems that are known to be very severe.
In other words, most automotive experts determined that the vehicles are expected to face major engine or transmission problems as they approach more than 100,000 miles. Thus, most buyers who are familiar with these recommendations and read through I don't want experts' articles to understand that they should stay away from any vehicle beyond 100,000 miles or more.
How much can I sell my car for?
Now you have a good understanding of the main factors impacting your vehicle value and that vehicles will be different costs even if they are from the same manufacturer. The next step is understanding how much you can ask for your car and what's considered reasonable.
Automotive experts understand the challenge that many inexperienced drivers face, especially regarding the cost of their vehicles. That's why they provided some recommendations about certain tools to help you evaluate your vehicle and understand its value before you even list it on any classified websites or before you show it the potential buyers.
Below is a list of some of the common tools that you might want to try:
1.    Kelley Blue Book
The first and most common tool that you should try, which is considered very accurate, is the Kelley Blue Book. This tool is very simple and only requires a little information for you to get a sense of how much your vehicle is worth.
Simply, it will ask you to provide your vehicle's basic information like its make, model, year, and mileage. Then, it provides you with a range of values, including the minimum and maximum your vehicle can make.
Before you get excited about the KBB value, it's critical to note that it does not account for any potential problems in your car. In other words, if your vehicle needs a new transmission, you have to subtract this value of the new transmission or any potential repair costs from the KBB value to generate the right accurate ask price for your vehicle.
2.    Professional mechanics
If you feel that it's going to be complicated for you to use the KB value and subtract the repair costs, the other thing you should try is to ask your mechanic. Mechanics are known for understanding most vehicle values, and knowing your vehicle's type and condition should provide you with a rough estimate about how much it expects or how much is considered reasonable for listing your price.
Remember that some mechanics might not provide you with this information for free. In other words, they might want to get paid for that, and if your vehicle is not that expensive, you should find a better alternative to determine your current vehicle value.
3.    Cash Cars Buyer evaluation form
Finally, if you're not looking to spend any money trying to figure out how much your car is worth and would like a trusted resource, you can try our online form. This form is designated for those trying to sell us their cars, but you can still get the information about your vehicle's value without selling it.
Give it a try today, and if you're happy with the offer, you could even move forward and request a car removal service that will come to your private property and remove your vehicle within one to three days, free of charge.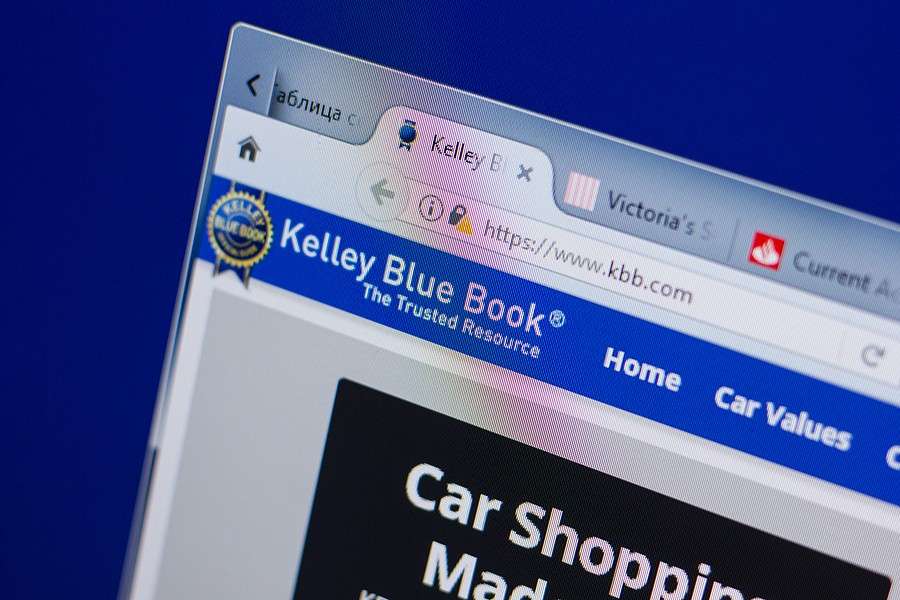 Tips for getting the most money for your car
Below are some tips to help you maximize your profit and get the maximum value your vehicle can make in your region:
Clean and detail the car
Perform any necessary repairs
Consider a professional inspection
Collect the paperwork
Since a reasonable price
Allow room for negotiation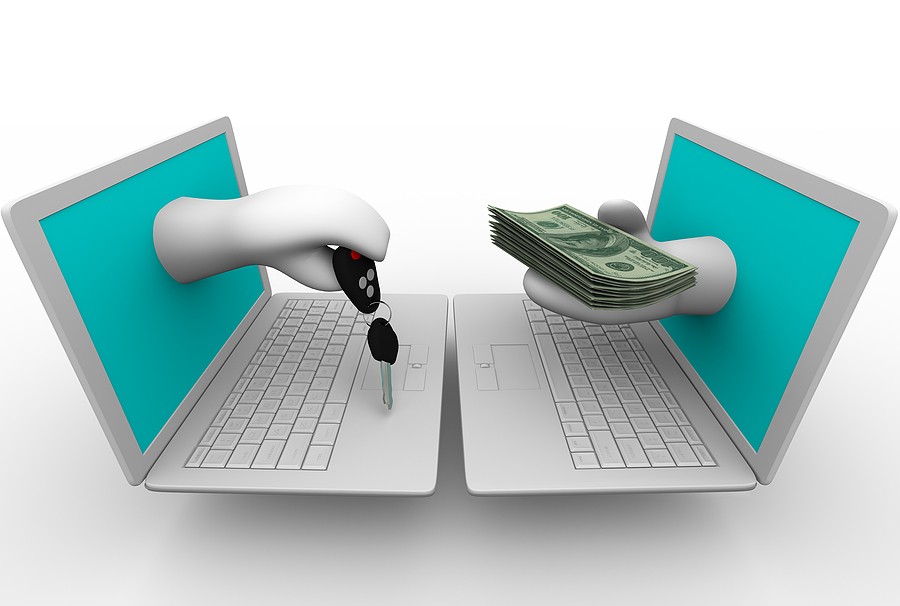 Final thoughts
Understanding your vehicle's value is one of the most critical steps you must implement before listing your car and showing it to potential buyers. That's why many of our inexperienced car owners reach out to us, wondering how much they can sell their cars for.
This article provided you with a list of factors that could impact your vehicle's asked price, and it highlighted some recommendations about how to improve the value of your vehicle or how to get a better profit from your car.
If you're interested in selling your car today and want someone to pick it up immediately, call Cash Cars Buyer at 7737914363! Our team is ready and waiting for your call to provide you with an instant free offer and a free car mobile service!