Understanding the Honda Accord's reliability is important for any existing Honda Accord owner or future buyers. Overall, Honda Accord is reliable and received consistent ranks above average compared to other vehicles in the same class.
Car reliability is one of the most important information you must focus on when buying any vehicle. It is also important for those who have the vehicle ready to consider whether they should continue owning or selling the car.
Honda Accord has been one of the most bought vehicles, considering the great features and the amazing technology added every time. However, many people are still unsure about the Honda Accord's reliability.
This article provides the ultimate guide on the Honda Accord's reliability. It starts with the overall description of the Honda's reliability, highlights the main issues about this vehicle, and provides some general insights about the Honda Accord's reliability over the years.
Honda Accord reliability overview
According to a recent study by JD Power, Honda Accord is known for being one of the top-rated vehicles. In addition, the JD powers 2021 study indicated that the Honda Accord's reliability scored 89 out of 100, considered one of the top 10 in the midsize cars category.
Why did Honda Accord receive a high-reliability rating?
Learning about the Honda Accord's reliability is not only about understanding the overall score. As a car owner or a potential future shopper, you need to understand why the Honda Accord received this high-reliability rating and whether it's a common thing across this vehicle's features.
The overall vehicle design is the first and most critical reason for this high reliability. According to statistics and older experts, Honda is committed to designing high-quality Honda Accord every year, including the main vehicle features and overall construction.
Another way to understand how good the Honda Accord's reliability rating is is to compare it to other vehicles. For example, Nissan Altima and Toyota Camry are known vehicles in the same class as the Honda Accord. However, based on automotive experts' analysis, the Honda Accord showed a much higher reliability rating than both vehicles.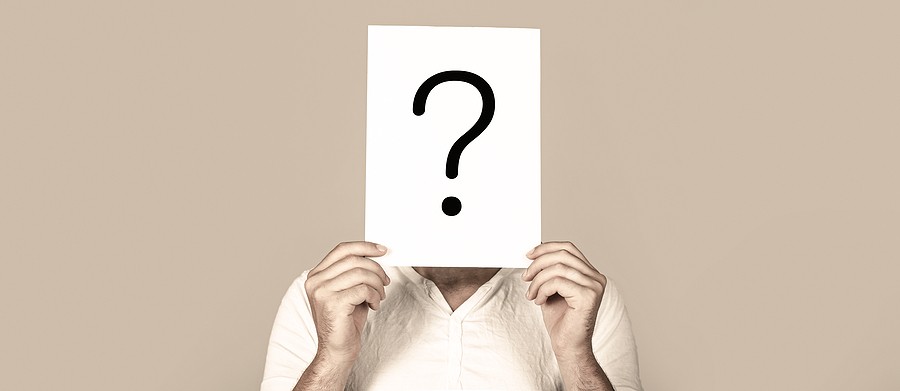 Honda Accord's common issues
Understanding the reliability rating is not everything. However, as a driver and a potential shopper for this vehicle, you must understand all the common issues about the Honda Accord. Hence, you understand where the vehicle falls short and what to focus on, especially if you plan to buy a Honda Accord vehicle.
Typically, you'll find some issues with this Honda Accord because it's a vehicle at the end of the day and is not designed to last forever. Therefore, some common issues reported about most vehicles years from the Honda Accord included transmission failure.
Vehicle transmission is one of any car's most critical and core components. Therefore, when shopping for a used Honda Accord, you must take your mechanic with you and have him thoroughly inspect the vehicle to confirm that the transmission is in good shape.
In addition to the transition problems, some vehicles with the V6 engine suffered from major problems, like the 2008 and 2014 Honda Accords. While some experts might recommend staying away from these two vehicles, it might be worth owning this vehicle for some years as long as you have the right inspection.
Maintaining Honda Accord reliability
Knowing that Honda Accord has a good reliability rating doesn't mean the vehicle will stay good forever. In other words, you as a driver will significantly impact the Honda Accord's reliability, which is why you need to understand what to keep in mind when owning and maintaining this vehicle.
According to other experts, these are recommended tips and tricks to help you maintain your Honda Accord reliability:
1.   Stay up to date with regular maintenance
Keeping up with regular maintenance is the most critical thing about maintaining your Honda Accord's reliability. This includes checking the oil and changing it on time. Your vehicle owner's manual should specify when and how often to perform all these maintenance. Otherwise, your Honda Accord will start facing major problems that could cost you thousands of dollars in repair.
2.   Keep an eye on the fluid levels
The other thing is to keep an eye on the fluid levels. You don't need to wait until the time for regular maintenance to change the oil or check on the transmission fluids. All these fluids are very important and will make your vehicle suffer if they're not of the high quality and the required quantity.
3.   Don't forget to check your transmission
Since the most common problem reported in the 7th generation of the Honda accords is transmission failure, you must keep an eye on the transmission and families of the different common senses that could help you detect problems early.
4.   Have your engine checked regularly
Furthermore, you'll find that the engine might be a big issue in some Honda Accord generations. So if you own one of those vehicles, you also need to keep a close eye and attention to the engine to ensure it's always in shape.
5.   Rotate the tires on time and replace them if needed
While we indicated that you should keep up with regular maintenance, sometimes you might have tire problems that require rotation or replacement before the due date. In that case, no never ignore it and replace them as needed.
6.   Never ignore minor problems
Finally, tons of minor problems could indicate early signs of major problems shortly in your Honda Accord. Therefore, it's critical that you pay attention and never ignore these problems because they can easily lead to severe damages that could make your Honda Accord's reliability drop significantly.

Honda Accord reliability in different models years
Honda Accord's reliability is not the same in every vehicle. As we mentioned, the 2014 and 2008 Honda accords might have common engine problems so the reliability might change depending on your model year.
What is the issue with the 7th generation Honda accords?
More specifically, automotive experts determined that all Honda accords designed and produced in the 7th generation between 2003 and 2007 had common transmission failures.
Therefore, since the transmission is a very important component that will cost you thousands of dollars if it needs repair, you must monitor your vehicle's transmission problems.
One way to do so is to watch for minor issues that could indicate a transmission failure shortly. For example, you can watch for any weird sounds or smells from your transmission every time you engage it.
Suppose your vehicle is acting weird, especially from the transition components. In that case, it might indicate that your vehicle is trying to call you for an internal transmission problem. In that case, you must check with your mechanic and have him inspect the transmission and fix it if needed.
What is the best Honda Accord model year in terms of reliability?
While it's important to understand the worst model years for any Honda Accord, it is also worth learning about the best model year that doesn't have the maximum number of reported problems. In this case, experts found that the 2021 Honda Accord is the best and received the lowest reported complaints.
This could be great news for those who currently own a 2021 Honda Accord, and it's also an encouragement for that shopping for a new Honda Accord or using one in the used car market to focus on the 2021 model.
Obviously, since now we are in 2023, it's only been two years since 2021 to be on the roads, and that means there might be some additional reported problems as the vehicle gets older and as it holds more mileage.
That's why it's important to be critical about concluding this vehicle's reliability to ensure that we're not basing the information and encouraging you to buy a vehicle that might show future problems in the next few years.
Final thoughts
Honda Accord reliability is above average according to what's reported by the JD Power dependability study. In addition, the vehicle has many great teachers, making it deserve this good ranking.
This article provided all the details you need to know to understand the Honda Accord's reliability and why this vehicle receives this high reliability. Also, it walks you through some details about the best Honda Accord model year and the worst model years to stay away from.
Do you own a Honda Accord? Do you feel like it's giving you a hard time with major problems in the transmission or the engine? That's not the end of the world because you can always sell it and buy a better one.
Are you looking for someone to buy your Honda Accord? Are you nervous that no one will buy it because it has significant problems? Then, you're in the right location! Call Cash Cars Buyer today at 773-791-4363.
Our experts guarantee to buy your Honda Accord regardless of its model year. We see value in every Honda Accord and are willing to pay the top dollar. In addition, this vehicle in your region will provide a free towing service! Give us a try today!