Cash Cars Buyers the premier junk car buying company here in Cherry Hill, NJ. We offer free towing as well as top dollar for clunker cars!  As a licensed, insured, and bonded business, we give residents a safe, secure, and convenient car selling experience. We indeed offer cash for junk cars!
You've looked at that mountain of useless metal long enough. You have walked around that jalopy in the drive too many times. The time has come for you to get rid of it all! We're here to buy it all!
Junk My Car in Cherry Hill, NJ
Here in Cherry Hill, NJ, residents who sell or purchase a vehicle must have the certificate of title, or the pink slip transferred first. You have to go through the New Jersey Secretary of State at your local New Jersey Motor Vehicle Commission (MVC) to do this.  Once you have the certificate of title transferred, you now have legal proof of ownership of the vehicle. Doing all of this helps to speed up the selling process and releases you of any liabilities.
Is your New Jersey certificate of title lost or damaged? Then you need to get a duplicate certificate of title. The NJ motor vehicle agency can help. Your request for a duplicate certificate of title can be either one my mail or by person. You can call the NJ MVC's Duplicate Title Unit at 609-292-6500 ext. 5074 and get more information.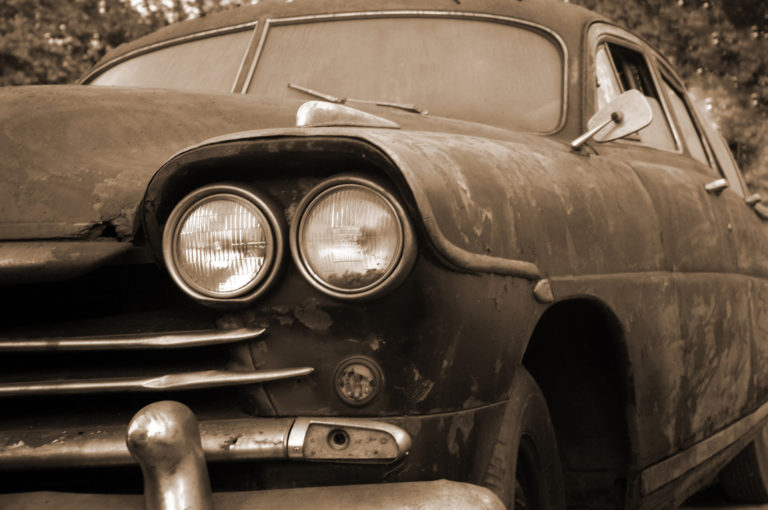 We Buy Cherry Hill, NJ Junk Cars Fast!
Cash Cars Buyer strives to make the car selling experience the best for everyone. We're not here to waste your time. So, we ask that all of our customers have the required paperwork as well as the NJ certificate of title ready to go. Why? Well, this way we can buy your junk car fast!  Think about it. When you have all of the necessary and required paperwork, it releases you as a liable party.  Cash Cars Buyer wants to buy your junk car while keeping you protected from start to finish! It's the only way to get big money for that big junk car!
Is my Car a Junk Car?
If your car hasn't started in years and is now a nesting area birds, then you may have a junk car. Maybe your car's fender is so damaged and low to the ground, that you can use it as a footstool. That may be a junk car too. So, what makes a vehicle a junk car? A junk car is an automobile that is too costly to fix, beyond its worth, or the owner's ability to pay.
Cash for Cars Up To $15,000!
So now that you have a junk car as well as all of your paperwork, it's time to contact your Cherry Hill, NJ cash for cars company! Cash Cars Buyer will buy junk cars, whether they are running or not. We also offer big money for all makes and models between manufacturing years 2000 and 2018. Did you know that you could potentially get up to $15,000 for your car? It's true! We make the process easy and honest!
I'll Sell My Junk Car to The Junkyard
Well, you could, but you could also be in for a costly, frustrating, and time-consuming experience. A junkyard may agree to pay you for your car. Cool. You call them, and they give you an estimate. You agree to it and now call to get your car towed down there. So, now you and your vehicle are at the junkyard. But suddenly, you are a victim of the old "bait and switch." The price quoted to you over the phone is not the price you were told.  You're getting less money for your car now. What? This is not only unfair on the junkyard's part but unethical. You've wasted your time and money.
We Buy Junk Cars for Top Dollar in Cherry Hill, NJ!
Cash Cars Buyer offers cash for junk cars without you ever having to go to a junkyard, or even post your junk car online.  Our agents are right here in Cherry Hill, NJ. Ziop s: 08002, 08003, 08033, 80834, 08045, 08108 and 08109. Our professionals are experienced warm, friendly, and understanding. We can answer all of your questions and listen to any issues you have. We've been junk car buyers for a while, and we love what we do! We want to pass on our no-hassle, no-stress, and convenient car selling experience to you!
A Few Good Reasons to Junk Your Car
If you need a few good reasons to junk your car, keep reading!
You will have more space. Your home is a palace of peace, not a clunker cemetery. Please get rid of it now!
You will save money. If your junk car is illegally parked, you'll have to pay fines for that!
You're helping the environment. Junk cars can leak toxic chemicals. Those chemicals can eventually taint local water supplies. Help our environment and sell us that junk car now!
You are helping with local recycling. About 80%-90% of a car can be recycled. Your junk car's metal is shaped into other things to help other people. When you recycle, you support the community!   
You'll have cash fast! The best reason to junk your car is to get cold hard cash fast! You can pay bills, take a vacation, or buy a new and better car!
OK, What's the First Thing I do to Junk My Car Fast?
First, enter your car's information here. This is our online tool. Next, contact us. Then, we will ask you a few questions about your vehicle. After that, you will have an estimate for your car.  Once you accept our offer, we will schedule a time and day to come to your Cherry Hill, NJ home, to examine your junk car.
After we inspect your car and everyone is happy, you will then have cash in your hands! Forget calling a tow truck company. We will haul that heap of junk away for you at no additional cost!
Cash for Junk Cars in Cherry Hill, NJ!
Cherry Hill, NJ, isn't it time to get rid of that broken-down jalopy in the driveway? Could you use some extra cash? If you answered "yes" to those questions, it's time to call Cash Cars Buyer now! There are never any hidden fees or catches. We are honest, dependable, decent, and straightforward. So, contact us today and sell your clunker for cash now!