The majority of vehicles found on the road today have been made with a bumper, for both cosmetic purposes and practicality. Your vehicle's bumper is a structure that is attached to the front and rear ends of the car and minimizes repair costs in the event of a collision. In most repair cases, your bumper will simply need a paint touch up. However, in more severe auto accidents, you may need to have this component of your vehicle fully replaced.
If you find yourself in a fender bender and need to have your bumper replaced, you may be wondering about bumper repair cost. Usually, a bumper will cost between $880 and $1,390 to replace, depending on the type of vehicle you own and the amount of labor time the repair takes. Front bumper repair costs tend to be different than rear bumper repair costs. Additionally, different auto manufacturers will charge different amounts for bumper parts.
What is a Bumper?
A vehicle's bumper is a protective part of the automobile that is mounted to both the front and rear ends of the car. Typically crafted from aluminum, plastic, rubber, or steel, the bumper acts as a shock absorber during low-speed collisions. It also aids in reducing more significant damages made to your vehicle. While some types of bumpers are made from foam that acts as a kind of cushion, others have energy absorbers or brackets that serve the same purpose.
Although driving without a bumper will not bring on any penalties, many state and safety authorities consider it illegal to operate a vehicle on a public road without one.
When Should You Get Your Bumper Repaired?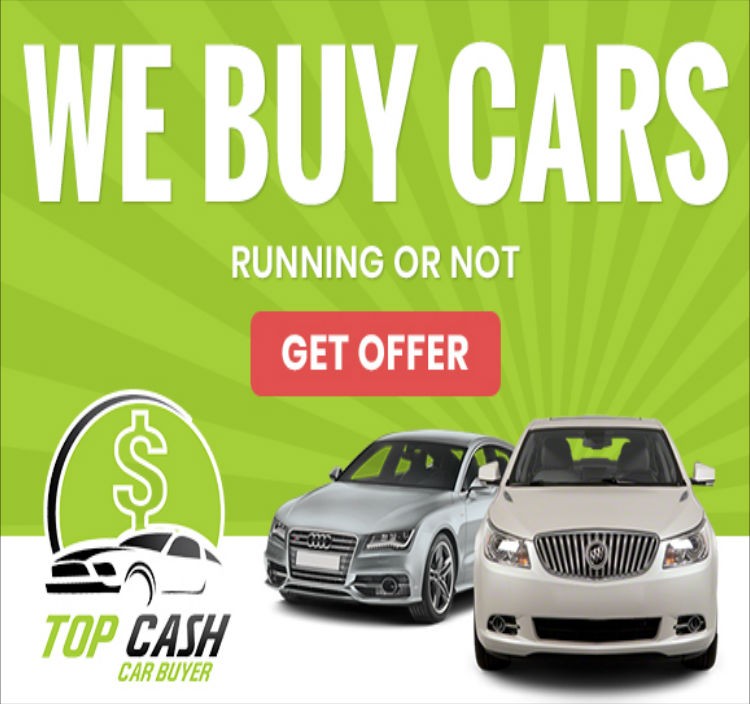 There are numerous times when you can fix your bumper without having to replace It, including:
If the crack is a tiny one: If there is a serious crack in your bumper, then you should replace it. A significantly cracked bumper will weaken the structural integrity of the particular part, which means it will offer only minimal protection in the event of a collision.
If you have a small dent: If you have a tiny dent on your bumper that can be effortlessly pulled out, there is no need to replace it. However, if the dent is big, you may need a technician's help to fix the issue. They can adequately repair the dent and repaint that portion of your vehicle.
If your car is old or a specialty vehicle: In this case, your auto technicians will see how easily this part can be found. If a bumper for your vehicle's year, make, and model is no longer available, then finding a new one will be an extremely difficult process. In such cases, it may be better to repair the damage than to replace the bumper.
When Should You Replace Your Bumper?
You should replace the bumper if:
It has serious dents or cracks in it
It starts falling off or dragging
The bumper repair cost is too large
In these cases, you should replace your bumper instead of repairing it. This will not only give you peace of mind that your vehicle is safe to drive, but it will also add an extra layer of security because the new bumper will keep your car safe from expensive damage. It will also enhance its appearance, making your ride much more valuable.
Where Can You Get Your Bumper Replaced?
If the bumper repair needed is only minor, you can attempt to do it yourself or get help from your local mechanical or auto body shop. However, if you drive a luxury car brand, including BMW, Audi, Mercedes, or Ferrari, take your set of wheels into an authorized service center so that it can be taken care of properly.
Luxury vehicles and more modern cars have bumpers that are connected to the car's other parts like lights, airbags, sensors, cameras, and more. Authorized car service centers will have the experience, tools, and know-how to properly deal with these issues.
Why is Bumper Replacement and Bumper Repair Costs So Pricey?
Many folks get caught off-guard when they find out how much bumper repairs cost. This is because bumpers are an integral part of your vehicle for both aesthetic and practical purposes. They are vital components of a vehicle and this is why the price to repair or replace them are so high.
Labor Costs for Bumper Dent Repair Costs
Repairing or replacing a bumper isn't just a simple matter of unscrewing a couple of bolts. Since modern front and end bumpers are integrated parts of the vehicle, auto technicians will need to disconnect and reconnect all of the parts. Some of these parts include:
Air Intakes: Although this is not a a common occurrence, some cars are made this way and have their cold-air intakes mounted to the front bumper.
Airbag Sensors: These parts can sometimes be connected to the bumper. In order to remove the bumper, you will need to remove the airbag sensors first.
Lights: A lot of your vehicle's lights, including the headlights and turn signals, may be wired to the front bumper. They all need to be disconnected before you replace or repair the bumper.
Trim: There can be numerous trim parts that are connected to the bumper. To replace or repair the bumper, they will need to be removed.
Warning Signals: Car warning sensors such as weather sensors, parking sensors, backup sensors, vehicle lane changing warning sensors, collision warning sensors, as well as car cameras will probably be interconnected to your bumper.
Removing all of these parts one by one will take two hours or more to complete. If the car accident is severe, some of these parts will have to be replaced. These additional charges can quickly add up and significantly increase the costs of the overall replacement or repair process.
Painting Your Car's Bumper after Replacement or Repair
One of the things that you need to consider when factoring bumper repair costs is the painting materials and labor required to seamlessly match the new bumper to your car.
After your bumper is repaired, it is then washed to make sure the new paint will adhere. The actual painting process can then begin. The color of the paint chosen should match the original color of your vehicle.
The bumper painting process will include:
Adding one or more layers of the chosen paint color
After applied, each layer of paint will immediately be allowed to dry so that it properly adheres to the bumper. This process will take a minimum of three or four hours to complete.
The painting materials used to paint your bumper will include:
Paint
Sandpaper
Masking tape
Body fillers
Plastic Repairing Materials
How Much Does It Usually Cost to Repair or Replace a Bumper?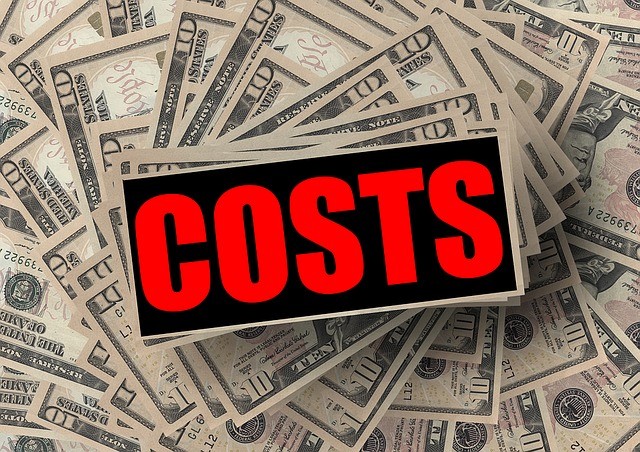 When individuals hear the phrase "bumper replacement," they typically assume that the process is repairing or replacing the bumper alone. This isn't true at all. As an integrated component of your vehicle, bumpers cannot be easily replaced. To get to the bumper, the auto technicians will have to inspect and remove other integrated parts, including sensors, lights, and trims.
The time, skills, and tools required for a complex bumper replacement or repair demand a seasoned automotive technician. This is why bumper repair costs can be so expensive.
Types of Bumper Repair Costs
Here are the most types of bumper repairs, along with their costs:
PDR: Paintless dent repair is a method of removing dents without any paint damage. The technician will utilize special tools and equipment to pull the dent out and restore your bumper to its original form and condition. The average cost for this repair is between $250 and $350.
Scratches: If your bumper is scraped or scratched, a technician can buff out the area, use a filler to smooth it, and then sand it down. This process last around two to three hours and will cost you between $250 and $350.
Cracks: A technician will fill in a minor crack with plastic filler and sand down the area until it is smooth. This can cost between $325 and $425.
Holes or Punctures: These types of bumper damages can cost around $325 to $425 to fix. The technician will smooth out the damaged area and use a strong adhesive to patch the hole or puncture from behind the bumper.
Traditional Dent Repair: This process will last between three and four hours and cost between $250 and $350. The technician will pull out the dent using specialized tools, smooth the area, and then paint over the damaged area with a color that matches the car's original hue.
What Happens During Bumper Replacement?
Here are the typical steps of a bumper replacement:
The technician will inspect your bumper and other integrated parts and determine the extent of the damage.
They will make note of everything that needs to be done, including the parts of the car the bumper is integrated with.
They will remove the bumper.
The technician will then remove the dents, scratches, cracks, or holes if there are any.
They will then smooth the affected surface using specialized tools.
They will paint the affected area.
If you need a new bumper, they will replace the old one by fastening it onto your car's appropriate brackets.
Should You Make a Claim for Your Bumper Repair or Replacement?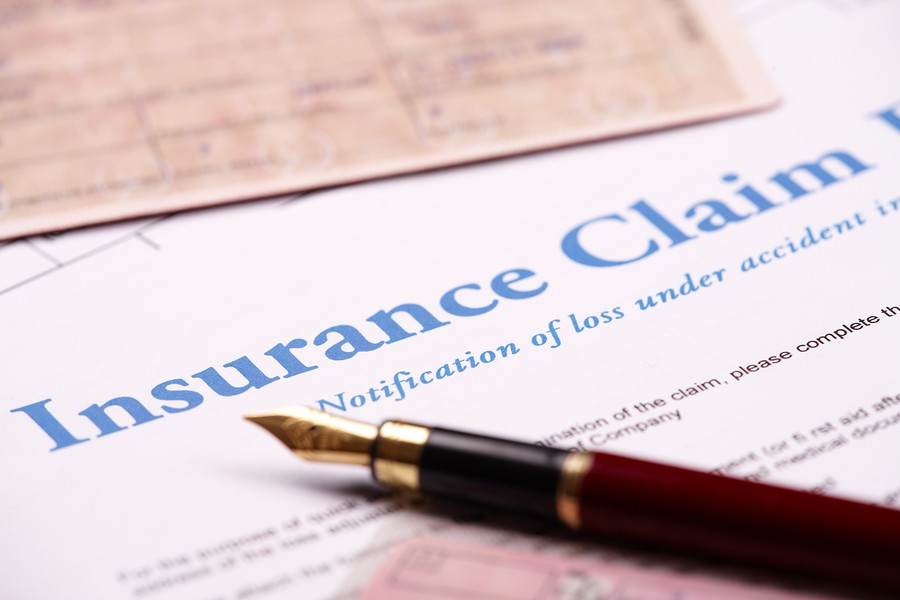 The short answer to this question is that it depends upon your unique circumstances. However, if you do decide to make a claim, your insurance premium will most likely increase anywhere from 10 percent to 40 percent during its time of renewal if you're at fault in the auto accident.
If you have comprehensive auto coverage, this will pay out for bumper repair or replacement if the damage was the result of:
Fire
Theft
Natural disasters
Vandalism
Water damage
Falling objects
Damage done by hitting an animal
As long as your claim amount is more than your deductible or more than you can comfortably pay out of pocket, you should consider filing a claim. In many circumstances, if the accident is not your fault, your comprehensive claim will not lead to an increase in your premium price.
How to Save Money on Bumper Replacement or Repair Costs
If your insurance does not cover your claim, bumper repair or bumper replacement costs can be very expensive, especially if you have a team of experienced professionals handle the job.
Collision coverage is a great add-on to your regular insurance. It can save you hundreds on bumper cover repair costs. It is subject to the deductible and you will only have to cover the deductible when you make a claim.
Another add-on to consider is bumper-to-bumper insurance. This offers zero depression on metal, fiber, and rubber parts. However, this type of insurance will not cover your battery or tires.
When Should You Have Your Bumper Replaced?
Just like most things in life, your vehicle's bumper will undergo wear and tear during the duration of owning your car. Everyday driving can also have an impact on your bumper and create dings, cracks, dents, scrapes, and scuffs in your bumper. Additionally, if you live in an urban area and have to park on the street, your vehicle could suffer some bumper damage. Rust and corrosion will also affect your bumper.
It's important to routinely examine your bumper to ensure that you do not need to get it repaired or replaced. Look for deep cracks, big punctures or holes, or if the bumper is falling off of your vehicle.
Conclusion
Having a good bumper is important for your car's overall safety and value. If you are in an accident or notice any significant damage to your bumper that cannot be repaired, you will need to have it replaced. Comprehensive coverage, bumper-to-bumper coverage, and collision coverage can all help you save money on expensive bumper repair costs.
Stay safe while out and about on the road by having your bumper repaired or replaced when needed.