Did you know that your old car is your ticket for fast money? Yes! Cash Cars Buyer is willing to pay the top dollar for your vehicle regardless of your car type or condition. Call us at 773-791-4363.
Do you have an old car That you don't need? Have you tried selling it but realized that no private buyers are interested in it because it doesn't have what they're looking for? Are you looking for someone to purchase your car and pay you the top dollar paid for similar vehicles? Then, you're in the right location because your old car is your ticket for fast money!
This article will help you understand the main benefits of selling your old car, and we'll walk you through a step-by-step process on how to sell your old car for fast cash. It also highlights some tips and tricks to maximize the value of your old car so you can get beyond what you're looking for!
What are the benefits of selling your old car?
Many of us know that selling a vehicle is a great idea to get extra money if the vehicle is reasonable and if there is someone interested in buying it. However, you don't know that your old car is your ticket for fast money sitting in your driveway for a long time!
Not only will you get extra cash by selling your old car, but there are tons of additional benefits that you will enjoy. Let's take a closer look at some of these benefits:
More money
The most obvious benefit of selling old cars is getting extra cash. You might be looking for this cash to purchase a new vehicle for which you can't afford the down payment. Or you're probably looking for additional cash to help you through the upcoming season or to prepare for your favorite trip.
Whatever your goal is, selling your old car can be a quick, easy way to get some extra cash if you select the right buyer and follow the right procedure to get this money without a hassle.
Additional space
Many people must realize they're losing much space by keeping an old junk vehicle in their private properties. The vehicle is different from a simple household item that you can put in and ignore. It takes up a decent amount of space. However, you can benefit from it by using it for other purposes.
Therefore, by deciding today to sell your old car, you get some extra cash and additional space in your private properties so you can use it for your favorite activities in no time.
Better community aesthetics
If your vehicle is in bad condition and it's been sitting on your private property for a long time, it might impact the overall community aesthetics. Imagine if someone is looking to rent or purchase a home around you and all he sees is your junk vehicle damaging the look of your neighborhood.
That's why by removing this car and allowing more space in your property, you're encouraging more people to live in this neighborhood which impacts your property value and gives you a chance to act with other people from different cultures.
Higher property value
As we indicated before, you will most likely get a higher property value when you don't have anything to damage the look of your community and your property doesn't have any old elements like the junk vehicle.
Lower maintenance costs
If you get rid of your old car, you don't have to worry about maintenance costs. Maintenance can be a significant component when it comes to owning an old vehicle because as your vehicle reaches more than 200,000 miles, significant problems start to occur, and that's where your mechanic might tell you that you have a damaged engine or probably a faulty transmission.
That's why as your vehicle ages, you must be prepared to get rid of it because the more you own it, the more problems you'll deal with, and the less money you can afford to take care of the maintenance costs.
Less hassle
Finally, you don't have to worry daily about maintenance problems or sudden damage to your vehicle without your preparation. In that case, you will have fewer headaches and peace of mind about your current vehicle.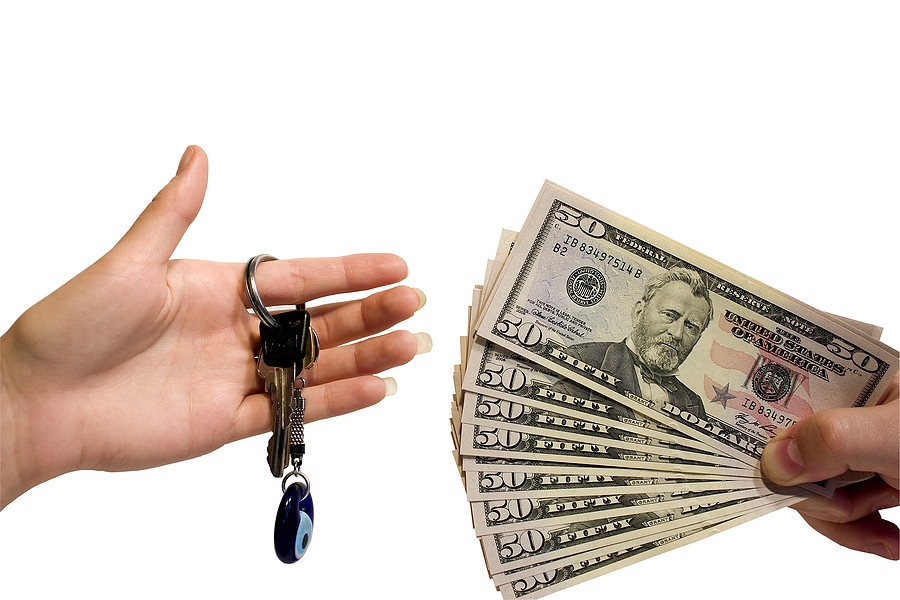 Your old car is your ticket to fast money: how is it done?
We mentioned earlier that your old vehicle is your ticket for fast money but is that always the case? It's critical to note that selling an old vehicle is only simple if you follow the right procedure. Many need help convincing private buyers to purchase their cars because they're in bad condition or very old.
The good news is that automotive experts put together a step-by-step process to help you learn how to sell your old car fast for cash. Let's take a look at this process:
Understand your vehicle's value
Before you step further in selling your old car, you need to understand how much your zero vehicles are worth. With the current automotive market changes, prices are changing significantly, especially with the car shortage and what's happening during the COVID-19 situation.
Therefore, the first step is understanding how much you can ask for your old vehicle. Then, you can try some simple tools like Kelley Blue Book or probably Edmunds.com. These tools will ask you for basic information about your vehicle type and condition.
Remember that these tools will provide you with your vehicle's value, assuming it has no problem. In other words, it's your job to do the math and subtract any potential repairs that your vehicle needs.
If you're not comfortable relying on the KBB value, you can discuss it with your mechanic and have him provide you with a rough estimate. Your mechanic should better understand your vehicle's current situation and will provide you with a valid offer.
Collect the documents
Once you know how much your vehicle is worth, the next step is to prepare the documentation. Remember that you were selling an old car which means it's something that you can only post on social media and have someone purchase after going through the legal component.
If this is your first time selling an old car, you should review what information is available on your local DMV website. They should have details about what paperwork needs to be signed and how the process is done in your state.
After that, collect all the necessary paperwork, which typically includes the vehicle title and sometimes the bill of sale. Sometimes if you are trying to sell an old car, you might not have or find your vehicle's title, and that's fine because it happens a lot.
If you're planning to sell a vehicle without a title, it is possible, but you get to determine who is willing to do so and take care of the paperwork and the hassle with the DMV office. If you want to maintain the offer, you can obtain a title replacement from your local DMV office.
Prepare the vehicle
Assuming that you're ready with the paperwork and have a good idea about your vehicle's value, the next step is to get your vehicle ready. It's recommended that you spend some time cleaning the vehicle, and if you're willing and if it's worth it, you might need to give it a quick wax, so it looks great.
The last thing you want to do is showcase your car when it's in bad condition or has much dirt or garbage left over from food or kids' messes. Instead, you want the first buyer to see the first impression in good shape, which doesn't necessarily mean replacing major components in the car.
You need to identify a sweet spot between what's too much of a preparation versus what's reasonable. For example, you don't want to spend thousands of dollars getting the vehicle ready, but at the same time, if there is a broken mirror or something minor, it doesn't hurt to take care of it.
Decide on your selling method
There are tons of car-selling methods out there. Some of them are suitable for cars, like a vehicle in good shape like those, including the classified website spots. There are some specified methods where you have a very bad vehicle you want to get rid of.
If you want an agency to buy your car regardless of its type or condition, we encourage you to reach out to Cash Cars Buyer at 7737914363. At Cash Cars Buyer, we guarantee to buy any car and remove it within one to three days only!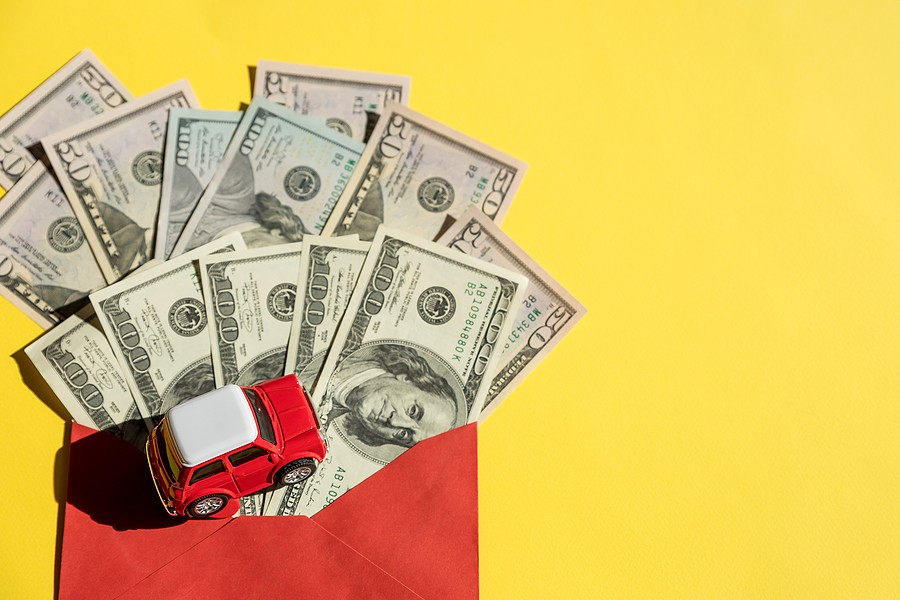 Prepare your listing
If you decide to sell your car on classified websites, it doesn't hurt to give it a try, although it might take much time to get the potential buyer, and the chances of getting scammed are very high. If that's the case, you can start preparing your listing.
There will be some learning curve in preparing the listing on these classified websites that you have to go through. For example, you can review what other people are putting in their listings and check how you can best craft your listing to attract more buyers.
Negotiate the price
Once the listing is live, you'll receive messages or calls from potential buyers. Therefore, you must become as responsive as possible and never ignore any phone call or text message.
But, you got to be careful about which fires you're discussing the information with and what type of information you're revealing to them. You don't want to provide them with some personal information about yourself because that's optional, and all that it does just puts you in more complications.
As you're negotiating the price, you have to be prepared that the buyer will ask to reduce the price no matter what you're asking for. However, if the buyer offered to provide you with the exact amount or even more, this should raise a red flag unless you drop the price significantly.
Meet with the buyer
Since you're selling a vehicle, you must be prepared to meet the buyer at some point. The buyer will come and check the vehicle and confirm that it matches the information you post on your listing.
You should meet with the buyer in a public area during the daytime. Hence, you eliminate any risks of scammers interested in getting your vehicle and never paying you.
Finalize the deal and get your vehicle removed
After deciding on the final ask price and finalizing the deal, you need to sign all the paperwork depending on what's required in your state. As we indicated before, it becomes very handy to have all the details now, so you don't need to look at them once you get the deal.
At this point, you should have an agreement about the payment method, and most automotive experts typically recommend getting paid in cash so you don't have to deal with the hassle of their checks bouncing back your bank account.
Keep in mind that there are very common scams about people who might ask you to pay the money using a third-party account which typically belongs to the buyer, and that's something to be aware of.
You should always choose cash payments unless the buyer insists on using another payment method. If that's the case, you must follow the common payment methods and never fall for any of the common scams.
Final thoughts
It's never a lie to say that your old car is your ticket to fast money! However, by selling your car, you don't only enjoy this fast money but also free more space and have peace of mind about your new vehicle without any concerns about sudden breakdowns.
If you're ready to sell your old car now and want a guaranteed free offer, call Cash Cars Buyer at 7737914363.