If you're looking for who buys damaged cars near me, you can choose between different options, including:
Option #1: Sell your broken car to local scrap yards
Option #2: Sell your broken car to local junk yards
Option #3: Check with local used car dealers
Option #4: Consider donating your broken car to local charities
Option #5: Sell your broken car to a cash for cars companies
When your vehicle breaks down completely, it becomes very challenging to fix or know what to do with it. Many Car owners might get discouraged from posting their vehicles on classified websites, thinking that no one will purchase them.
Some people recommend that you should parts out to a broken car and sell it separately. However, this might be very complicated and challenging, especially if you have not done it before and need the right people to help you.
The good news is that there are many innovative approaches where you can get rid of your broken car and have somebody pick it up, sometimes for free, within a very short time. Would you like to learn about those approaches? What's read on!
Why is it a good idea to find local broken car buyers?
Before we dive into the details about helping you answer who buys damaged cars near me, you will need to understand the value of selecting local broking car buyers rather than going further and finding anybody living far.
There are many benefits to selecting local buyers versus other options, including:
1.    Convenience
By choosing a local broken car buyer, you get convenience benefits. You don't have to wait for other people to come to pick up your car, pull live miles away from your property, and it might take forever until they get to you.
If they live in a remote area, it'll take them longer and get them busier until they get to your turn. Unfortunately, this means that the timeline of removing your vehicle will extend and might be beyond what you can wait for.
On the other hand, by selecting a local car buyer, you guarantee that they will remove your car, and the maximum time they might take and delays will be shorter than other car buyers who live in other locations far from you.
2.    Chances of visiting their site
If you're planning to sell your vehicle to a local salvage yard or junkyard, you should visit the site and confirm that those are legitimate people. You should talk to them and see if they have a license or get more details about them.
Imagine if you decided to go with a site far from you?! What will happen? Therefore, another important benefit of selecting local broken car buyers is the chance to visit the site and get all the details you need.
3.    Opportunities for a face-to-face meeting
Some people prefer to sell their vehicles face to face. In other words, they don't trust anything that goes online, which is fine because the vehicle is a huge investment, and you want to ensure that you sell it to legitimate buyers.
If you're not choosing broken box car buyers near you, you do not get to meet the buyers before making your final decision. You might even need to tow your vehicle to their location, which can be expensive to meet with them, and they might even change their mind.
4.    Increase the number of scams
Finally, there are many scammers, and spending time understanding which fire you should go with is extremely important. Therefore, choosing a local car buyer is a huge chance that helps you select somebody from your backyard who knows the area, and you know them and can easily understand whether they're legitimate.
On the other hand, if the buyer lives far away and lives in an area outside your state or the country, this might involve a lot of scams. That's why most automotive experts recommend only selling or buying vehicles from overseas if you're 100% comfortable with the wire, know them, and understand that they're legitimate.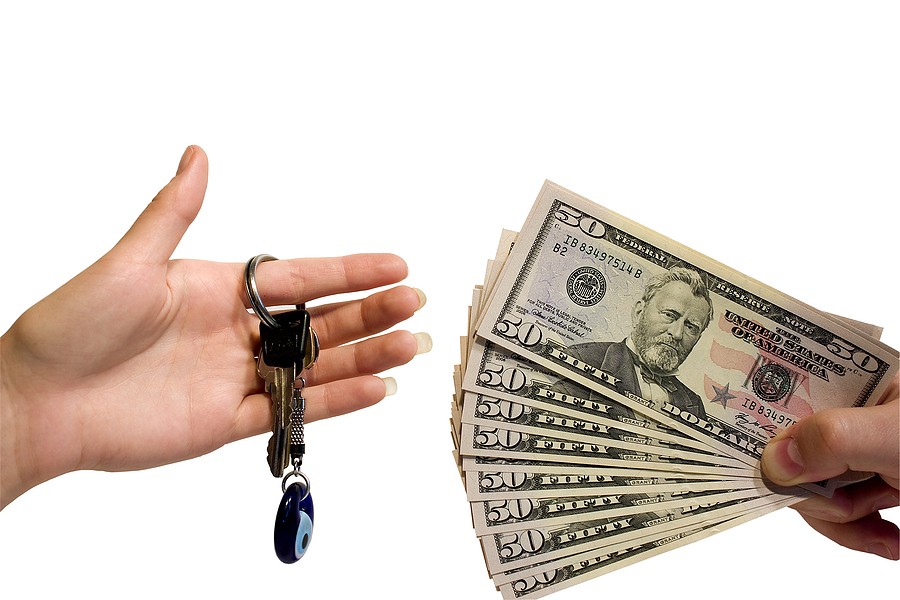 Who buys broken cars near me?
Now you have a good idea about why you should go with local broken car buyers; the next step is to know who is willing to purchase and remove your broken car. Remember you're trying to sell a vehicle in bad condition that could have a broken engine or potentially a damaged transmission, and finding the buyer who's convinced to buy it might require a specific procedure.
Luckily, automotive experts understand the challenge of selling broken vehicles, especially if you're looking for a local buyer, and that's why they put together a list of potential options that you might want to choose from and make an informed decision about after reading through the main pros and cons below:
.    Option #1: Sell your broken car to local scrap yards
If your vehicle is broken and has a lot of damages beyond what anyone could afford, go with local scrap yards. However, these yards are focused on purchasing vehicles that are just metal. In other words, they don't care about any active components in the vehicle and will only pay you for the metal frame.
That being said, this means that the scrap yard guarantees to buy your car because every vehicle has a metal frame, and even if it has completely damaged components, scrap yards are willing to purchase it.
So what are the pros of selling the car to local scrapyards?
Although it might sound like local scrap yards are the best option for selling your damaged vehicle, you must be aware of some challenges. The first thing is that there is only a standard for how much they'll pay you if you have a good idea about how much they pay for the vehicle weights and whether they have the right scale they're using.
The other thing is that many scrapyards do not operate with a license or permit, which can be a huge red flag that could result in scams and other negative consequences that you do want to deal with.
.    Option #2: Sell your broken car to local junk yards
If you are unhappy with the scrap yard offers and think your vehicle still has some active components, you might want to go with local junk yards. These are very similar to the scrap yards, but instead of just paying you for the metal components, they will pay you more because they typically take the vehicle, fix it, and sell it in some instances.
That sounds like a good idea! Are there any pros about selling broken cars to local junkyards?
Yes! When choosing junk yards to sell your broken car, it would be best to keep a few things in mind. The first thing is that they require checking their license and confirming that they're legitimate, which is the same thing you've done for these scrapyards.
The other thing is that there is no common value for your vehicle at the junkyard. Different from the scrap yards where you're getting paid for the metal components, and you can do the math yourself, unexpected how much to get paid, these junk yards don't have a standard, and it's only your job and responsibility to understand how much to expect.
.    Option #3: Check with local used car dealers
If you're not happy with the local junk yards or salvage yards offer, and if your vehicle has some broken components, but many good components are coming, you should check with local used car dealers.
Around your area account, local car deals should be specified selling used cars instead of brand-new ones. You can check with them to see if they're interested in purchasing your vehicle and highlight that it has some problems.
There is a high chance that those local used car dealers might accept your vehicle, especially if there's a high demand for similar vehicles to yours. The used car dealers might fix the vehicle until it is as is, or they might use it as parts replacements for other vehicles.
Keep in mind those pros about selling your broken car to dealerships
Many people feel that dealerships are trusted agencies willing to buy your vehicle and will provide you with a car-selling service and take care of the paperwork. However, the one thing to keep in mind is that they don't pay well for vehicles, and that's something to be aware of before making a final decision.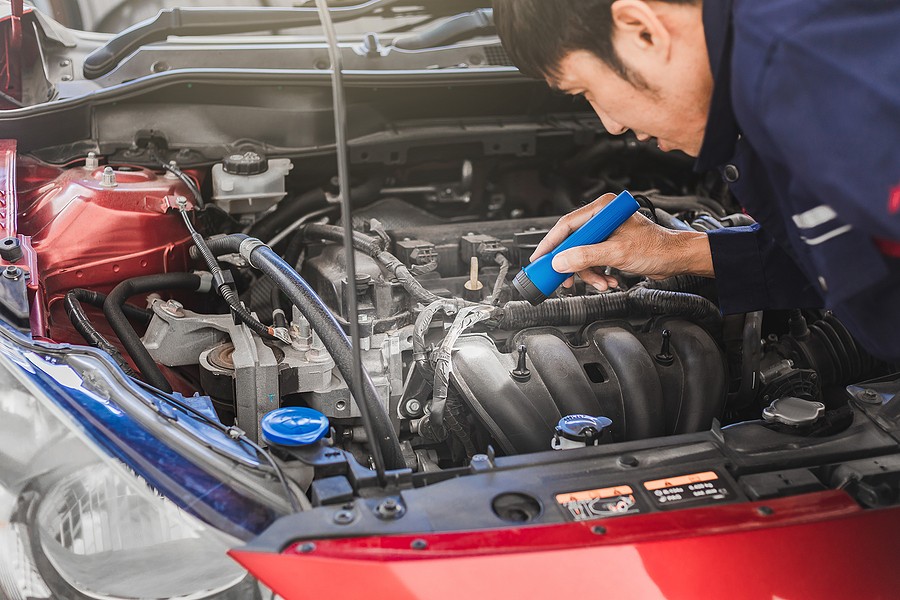 .    Option #4: Consider donating your broken car to local charities
Some people might not be looking for maximum profit from their vehicles; all they need is to get rid of the broken car. In that case, a good option for you is to donate your vehicle to local charities. Yes! You can donate a broken car.
Charities typically take the vehicle's value and use it towards their goals and needs. So, they don't necessarily have to drive your car, and you shouldn't be worried about any damaged components.
Money is the biggest drawback about charities.
The amount of money you're getting from your vehicle is very limited, although many automotive experts indicate that you can make some money through tax deductions. So, if you would like to maximize your offer and get money out of your vehicle, you can pass on the opportunity to donate your vehicle to charities.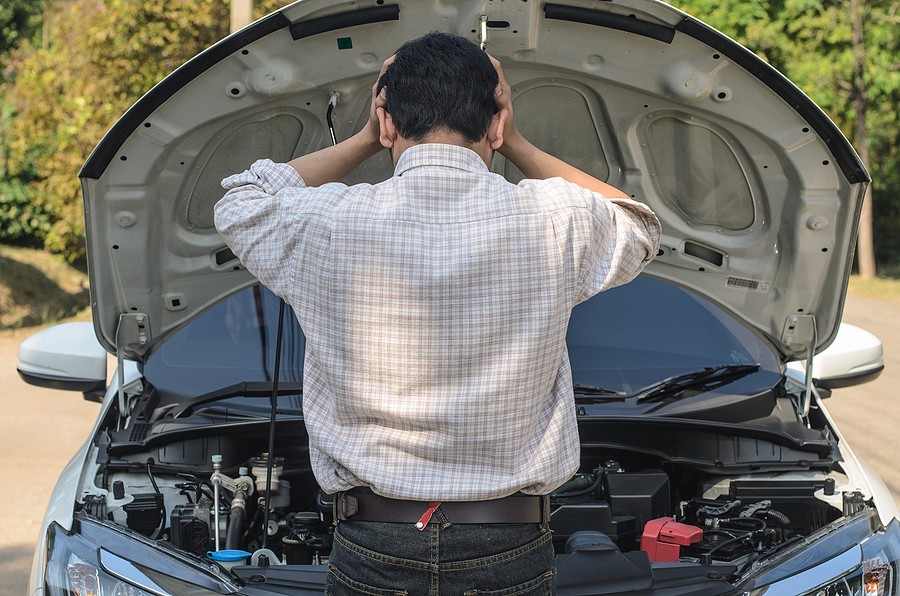 .    Option #5: Sell your broken car to a cash for cars companies
Finally, if you're looking for the best option to help you get rid of your car fast and for the most money without any concerns, you should go with cash-for-car companies. These companies will exchange your vehicle for cash immediately on the spot.
You can only get your vehicle removed fast with worries about preparing it or dealing with the missing components. You can only sell your vehicle if it has a title to some cash-flow car companies willing to do that.
Things to keep in mind before choosing the cash for cars company
There is a clear trend that people are now switching to selling their broken vehicles to cash-for-car companies. However, can we be careful about which company we choose because there are many scammers out there, and with the increased number of people purchasing and selling junk cars, it can be hard to tell who's the most reputable?
That's why you must spend the time researching and understanding which cash companies should go with and which provide you with the best benefits that help you go through the process without any concerns.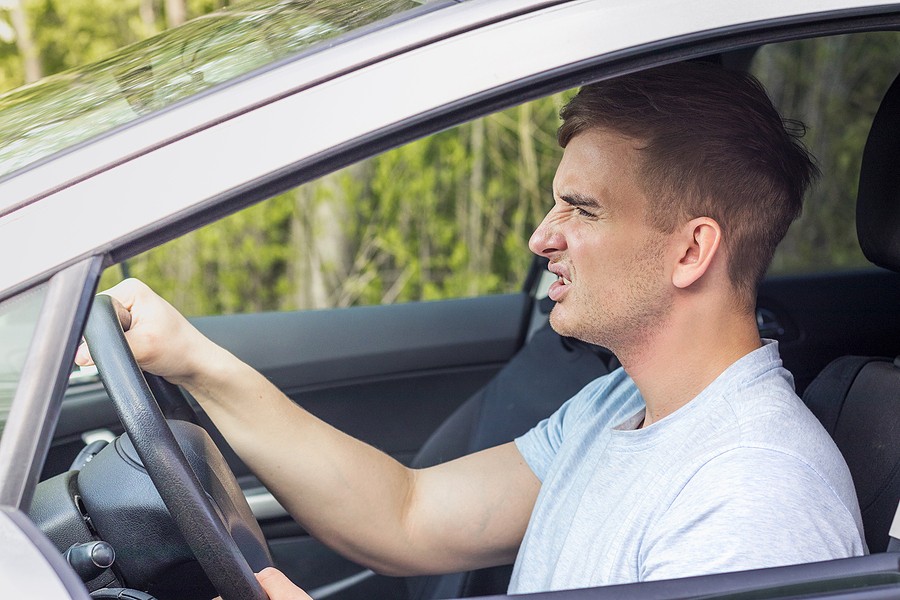 Final thoughts
Finding a local broken car buyer is easy if you follow the right procedure by automotive experts. This article provided five potential options for those interested in purchasing your broking car and living nearby. You can choose between local scrap yards, junk yards, used car dealers, charities, and cash-for-cars companies.
If you want to save time and effort looking for the right buyer and want your broken car removed fast and for the most money, you should go with Cash Cars Buyer!
As Cash Cars Buyer, your vehicle will be purchased no matter what and removed within one to three days! By choosing Cash Cars Buyer, you guarantee the maximum money paid for vehicles similar to yours in your area, and you would guarantee a free pickup along with a same-day pickup option!
Are you looking for more details? Call our team at 7737914363.