According to Consumer Reports, here's what to do if your car is damaged in a hurricane:
Evaluate the damages
Secure the vehicle
Consult your insurance company
Understand your salvage options
Avoid moldy and musty smells
Hurricane Ian is one of the hottest topics around the news considering the severe damage it caused to people's lives, properties, and vehicles.
While many experts spend time helping people how to stay safe and survive the hurricane, some experts focus on providing recommendations related to the automobile industry.
This article walks you through a recent article from Consumer Reports on what to do if your car is damaged in a hurricane. In addition, the article provided experts' thoughts on the best way to deal with a flood-damaged vehicle or a vehicle that encountered a flood during the hurricane.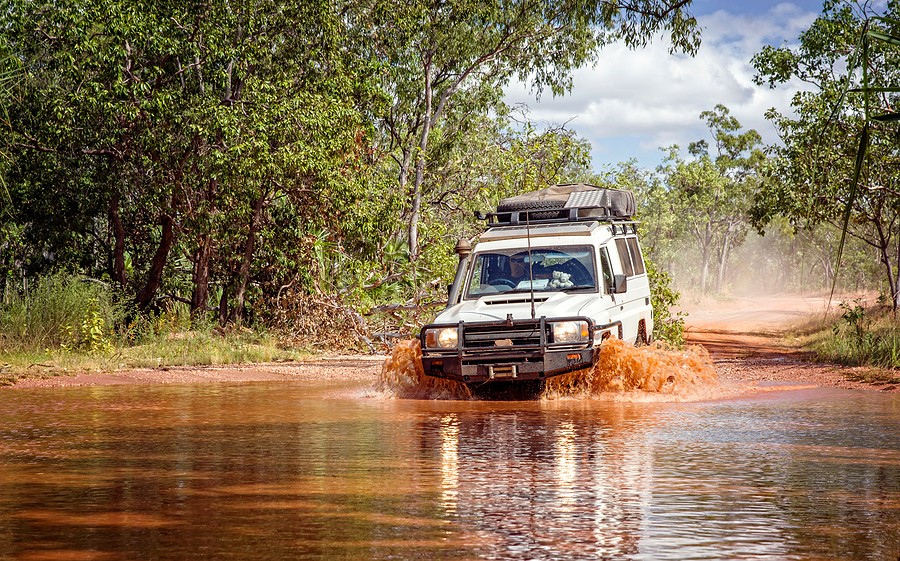 Why is it critical to act immediately after your vehicle is flooded in a hurricane?
Being in a situation like a hurricane is extremely stressful, and many people need time to adjust and recalibrate after getting out of the hurricane. However, there are many reasons why you should act immediately to protect your vehicle once it gets impacted by a hurricane.
1-      Avoid further complications
When you ask immediately and consult your mechanic about a flooded vehicle, the mechanic might have a chance to save your vehicle and avoid further complications.
Sometimes the extent of the flood might not reach significant and sensitive components like the electric system. In that case, your mechanic should have a chance to protect the vehicle, clear any potential wet from the vehicle, and save the car.
Similarly, if you're a mechanic who was able to dry out your car immediately, chances that the flood might not impact some of the major components that will cost you a lot of money for a long time. In short, the faster you act, the easier it is for your mechanic to save the vehicle, and the higher the chances that you can still protect your car.
2-      Prevent musty smells
Sometimes when you leave the vehicle wet for a long time, it will only impact significant components, but it can also cause very common complications such as a musty or mold smell.
Unfortunately, this smell can be very hard to eliminate, so many people end up with SJR in their vehicles rather than trying to fix the problem.
That's why it's recommended that your mechanic drives the vehicle as fast as possible, so the musty and mold smell does not build up any vehicle is protected.
3-      Save on repairs
Once you control the problem and get rid of the water as fast as possible, you want me to pay a significant amount of money trying to fix the vehicle. However, your mechanic might be able to save the car and fix it without needing to install major components.
However, the longer you wait on a flooded car, the more complicated the problems and the more likely you need to get rid of the vehicle completely.
4-      Give your vehicle a second chance
Finally, it's known that most flooded vehicles end up in the salvage yard because they get damaged completely. However, when you act immediately and if you are in the right situation, there are some chances to protect the vehicle and give it another chance to serve your needs.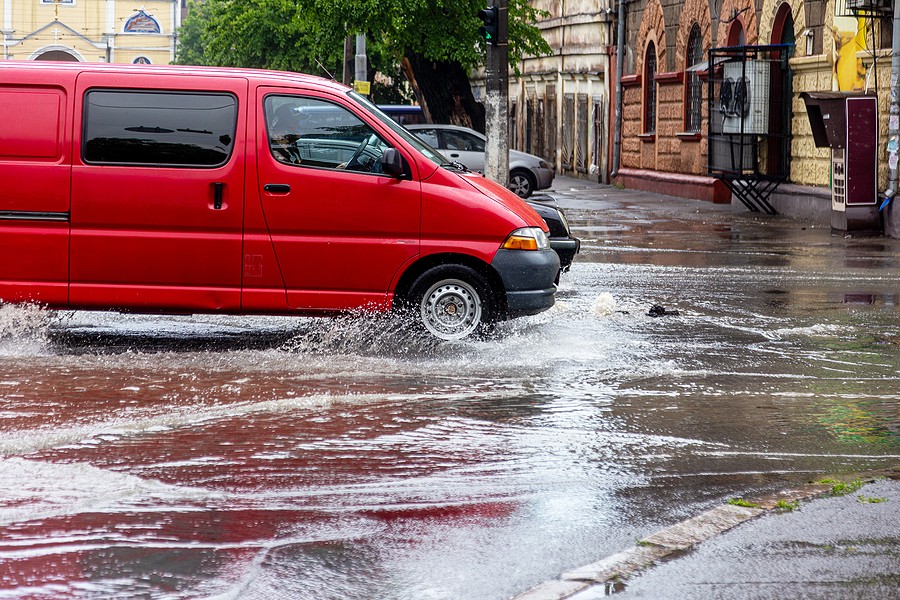 What to do if your car is damaged in a hurricane?
Now we understand how important it is to act immediately after a hurricane and after a flooded car, let's take a closer look at what Consumer Reports suggest in terms of what to do if your car is damaged in a hurricane:
1-      Evaluate the damages
Once you get out of a hurricane, the first and most important thing you need to do is to evaluate the damage and assess potential repair costs.
The worst thing you can start with is to turn on the engine because it can lead to significant complications. But, first, you want to understand the water level and how much it got inside the vehicle.
Sometimes the water level could be relatively low, meaning it did not yet get to sensitive components. Unfortunately, starting your vehicle allows this water to get inside and cause further damage.
The other thing to remember is that turning on the vehicle immediately could cause fire, especially if it's impacting the electric system. So this can be extremely hazardous, and it becomes more complicated if you have kids or pets around you.
That's why you went to perform a thorough inspection and take a closer look at the vehicle to see where the damages are and how far it got on the vehicle. You might want to take some pictures to help you discuss with the mechanic and decide whether you need a towing company to take the vehicle to their fear shop or not.
2-      Secure the vehicle
The other thing you want to do is if you're in the middle of the flood and you're not done yet, you want to ensure that you secure the vehicle completely. According to Consumer Reports, you need to "bottom it up."
If there is some broken glass around the windows, you need to use plastic and duct tape to secure the area, so no more water gets inside the vehicle. But, again, you want to control the damage as much as possible so you don't have to pay thousands of dollars on repair and you don't lose the entire vehicle.
3-      Consult your insurance company
You also need to understand what the insurance must do to help you. For example, some insurance companies might provide coverage for potential damages, while others might not depend on your insurance policy.
Therefore, give your insurance company a call and discuss the extent of their coverage to see whether you can wait for the company to fix the vehicle or decide on other options.
Unfortunately, if your vehicle does not have comprehensive coverage, you'll most likely not have good coverage because your current policy might not include any natural disasters like hurricanes.
Filing the claim and going through the process might be time-consuming, so the faster you get started, the shorter the time you must wait and the faster you'll get on the road back to go through your daily errands.
This becomes critical if you don't have a backup car and if this vehicle is your only way of commuting. Imagine not having a car, especially in areas without public transportation. It can be extremely expensive to get another vehicle if you're not ready for that, and even worse, it will cost you much more if you decide to go with some transportation companies that will cost you a lot of money.
4-      Understand your salvage options
Unfortunately, there are many situations where your vehicle might become complete junk. In that case, you need to understand where to get rid of this salvage vehicle, so you don't get into legal problems that could get you unnecessary unpleasant situations.
There are many salvage yards around you that you can't contact and discuss with. However, if you want a shortcut and don't want to deal with all the complications, you need to consult Cash Cars Buyer.
Cash Cars Buyer will help you remove your flood-damaged car immediately in one to three days. Did you know that cash cars buyer even provides a same-day pickup option?! All that it takes you is to give us a quick call at 866-924-4608.
5-      Avoid moldy and musty smells
Finally, as we mentioned before, when the vehicle is flooded with water or if you drive the car in the water, the vehicle will develop a musty bad moldy smell.
You don't want to wait till this point because once your vehicle starts smelling, it becomes extremely challenging to get rid of this vehicle and sell it to private buyers. Your options will be limited to those who will not pay you enough money for your vehicle's value.
How to prevent buying a flood-damaged car in a hurricane?
After most natural disasters, especially those related to flooding, flooded vehicles spread the used car market, and many people fold to buy a flood-damaged vehicle after a hurricane.
Therefore, if you're planning to buy a used vehicle in the coming days or the coming months after hurricane Ian, you need to be extremely careful and follow certain steps to prevent a flood-damaged vehicle.
Here are some expert recommendations:
1-      Do you need to buy a car?
The one thing you would want to ask yourself before buying a car is to check whether it's a need. In other words, a lot is going on in the automobile market, ranging from skyrocketing car prices to very high gas prices.
On top of that, this hurricane Ian might result in a flooded market with flood-damaged cars for which many people might fall.
Therefore, it's always recommended by most automotive experts to avoid purchasing a car in the first place unless you need it.
So, as part of looking for ways to prevent buying flood-damaged cars, you want to make sure that you need to buy the car in the first place. If it's not a need, you might think of delaying the purchase until things cool down or until you have a better picture of what will happen in the used car market after the hurricane.
2-      Monitor for signs of a flood-damaged car
You want to keep in mind that when the car is flooded, it will not look the same as before. In other words, you will see some signs of wet and unacceptable areas where the potential seller tried to dry out the car but forgot about those small areas.
You might also notice that the vehicle smells like mold, meaning that the water in the vehicle for a long time and the seller could not get rid of it completely.
You might even notice that the seller is trying to cover the smell with a very strong perfume or a car freshener which can be suspicious.
3-      Consult your mechanic
If you want to stay on the safe side and avoid buying a flood-damaged car after the hurricane, the easiest and safest way is to hire A mechanic. The mechanic should have a better experience and immediate sense of what is a flood-damaged car and what to look for.
Yes, it will cost you some money, but it will be much safer shortly. So, consult your mechanic and express your concerns about dealing with a flood-damaged car, so the mechanic knows what to look for.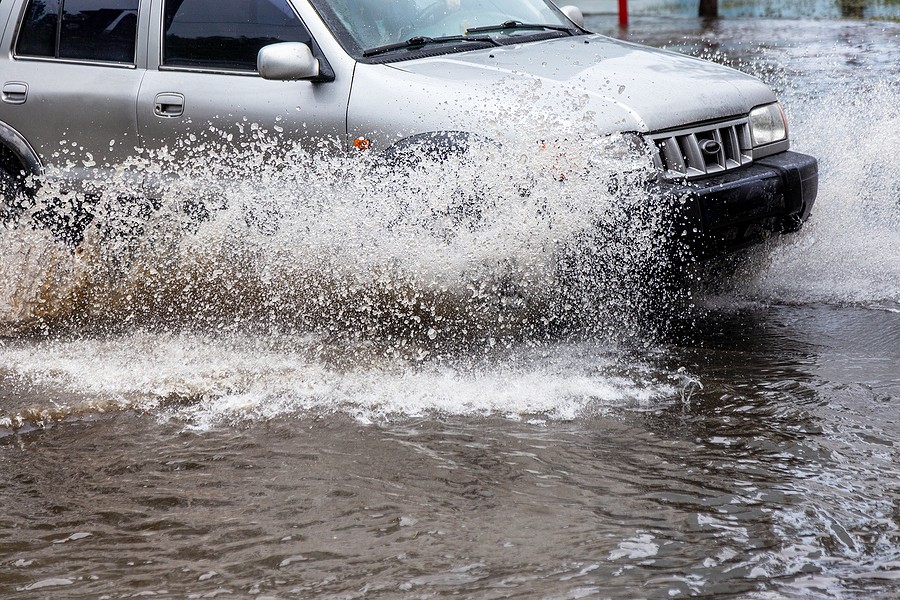 Final thoughts
Hurricanes can impact our lives in many ways different ways. People might lose their lives, properties, or even their vehicles. If the hurricane floods your vehicle, you must understand what to do next because it can be extremely frustrating and stressful.
This article summarized Consumer Reports recommendations on what to do if your car is damaged in a hurricane. It walks you through a step-by-step process on all that needs to be done, starting from reaching out to the insurance company to getting rid of the bad moldy smell.
If your vehicle got completely damaged in flood, your option would be to sell it to a potential buyer. Cash Cars Buyer will accept your flood-damaged vehicle immediately!
Cash Cars Buyer is one of the top-rated car removal companies in the nation that guarantees to pay you the top dollars and provide you with free towing despite your living location around the United States.
Our process is very straightforward and doesn't take more than a couple of days to get your car removed safely and for the most money.
All it takes you is to:
Describe your car's type and condition
Receive our instant free quote
Accept the quote
Get your car removed and receive your cash payment on the spot!
To learn more about our process and our team, you can reach out to us by calling us at (866) 924-4608 or by visiting our home page click on the free instant online offer.