If you're looking for, what should you do before you junk your car, take care of these 10 important things:
Remove any personal belongings
Take out any valuable part
Put the paperwork together
Remove the license plates
Take the vehicle out of your insurance policy
Get multiple quotes
Confirm the dealership license
Take any other nonmetal component
Understand this scale
Learn about the best option for selling your car
As we might all know, there is a huge increase in the current gas prices, and that's why many people are giving up quickly on their gasoline vehicles. Unfortunately, there is also a corresponding increase in maintenance costs, making it even harder for people to maintain their vehicles and fix them for the longest time possible.
However, the good news is that there is a significant increase in junk car prices, making it a perfect year and a perfect time for getting rid of the old vehicle that is giving you a hard time and getting the full money out of it.
Although it's getting much easier now to find a perfect junk car buyer, it can be more challenging considering the increased number of reported scams. Unfortunately, many people got involved in major critical risky situations because they didn't follow the right procedure.
This article provides a detailed list of the 10 most important things to take care of before you junk your car. So, therefore, do you have an accurate and clear idea about what should you do before you junk your car? Let's Read on for more details!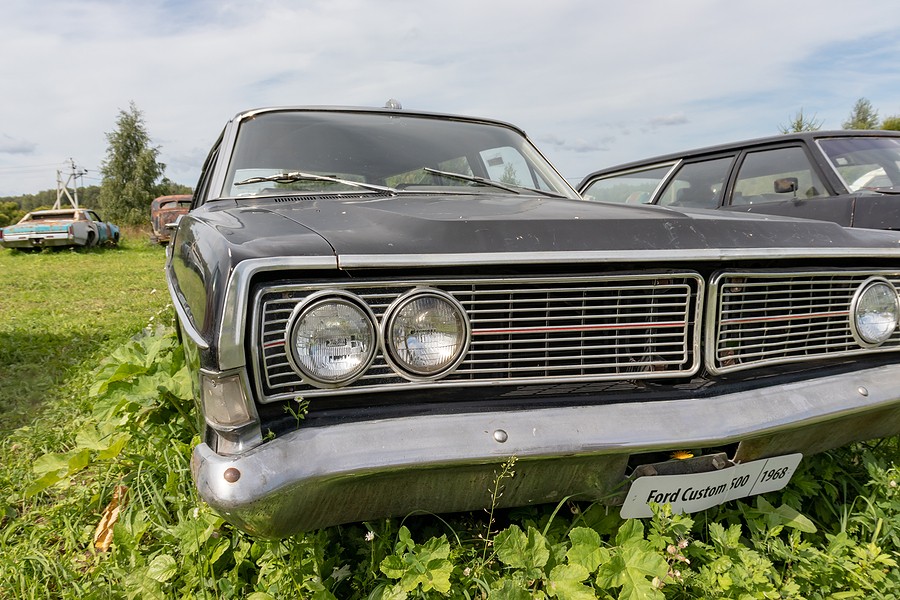 What should you do before you junk your car?
If you're planning to sell your vehicle as a junk car, it is a great idea, and there's a very high chance that you'll get much higher money than what you're expecting. However, you got to do it the right way. Otherwise, you can either get scammed or might underestimate your vehicle and won't get what you're looking for.
If you're planning to sell your cars junk in 2022, we highly encourage you to take care of the following things before making a final selling decision:
1.    Remove any personal belongings
The longer you own your car, the more it becomes your second home. That's why don't be surprised to find many items in every location are on the vehicle. Therefore, the first and most important advice that we would like to give you is to remove any personal belongings.
Remember that you're selling this vehicle as junk, which means you never know who will buy it and who will put his hands on your important items. Therefore, to avoid any undesirable complications that could put you in risky situations, you want to ensure that you don't leave any single important element in your vehicle.
When you look at the car, consider checking any paperwork or even electric devices or probably some other valuable elements like jewelry or something else. Many people forget critical paperwork like their ID or something else that could put them in trouble if someone else got it.
Even if you look at the car, consider checking again before you hand the keys to the buying person because you might forget your phone or your laptop at the last minute as you're wrapping things up. It doesn't hurt to take this second look because it will save you a lot of hassle in the future.
2.    Take out any valuable part
Remember that you're now selling this vehicle as junk which means not every component will be treated fairly. In other words, they don't think car buyer is going to be interested in the metal components only near the vehicle, which means you can take care of any other valuable items and sell it separately yourself.
There are tons of valuable components you should pay attention to in your vehicle. These components can be sold separately, and they might be in great condition.
In other words, even if you're car doesn't look as good, or if it was involved in a car accident, it doesn't mean that everything is horrible inside us. There could be a perfectly working engine or a great transition that someone else is looking for.
Therefore, you might want to work with one of your family members or friends or probably have the mechanic help you take these components out.
Remember that taking these items out is not a simple task, and it needs to be done very carefully. There's a chance that you can take out this component and break it or break some other components around it. Therefore, if you don't have the skills, have someone else help you.
Once these components are pulled out, you can post them on websites like eBay motors or probably Craigslist. You be surprised by the number of people interested in buying these items, and it could make you more money than selling the actual vehicle to the junkyard.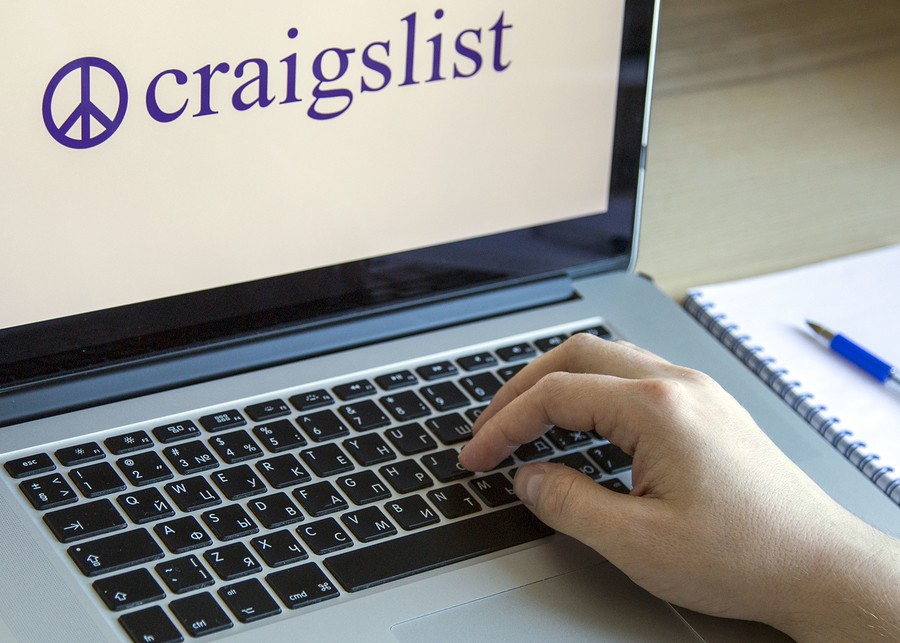 3.    Put the paperwork together
Before you go to the junkyard and consult them, you want to ensure that you have all the paperwork ready and in one place. For example, the junkyard might ask you for the title and some other paperwork that you have to check on your local DMV website.
Not everybody has the title, and it could be a critical situation where you want to be very careful about what junk characters select. Many junk characters accept your vehicle even if it doesn't have a title, but you have to have a conversation with them before wasting your time and getting to their location.
Check with your local DMV website about any additional paperwork you have to sign because it could be different in each state, and since you're filling your vehicle junk, you don't want to be involved in any legal issues that could put you at risk.
4.    Remove the license plates
Depending on where you live, you might want to take the license plates and have them on your other new vehicle. Some other states might require keeping the license plates on the old vehicle, which means you don't have to worry about this stuff.
Therefore, we highly encourage you to go through the local DMV website and check whether you need to keep the license plates with you or leave them on the vehicle. This is a greatly important thing to take care of to help you understand what you should do before you junk your car.
5.    Take the vehicle out of your insurance policy
Once you sell your vehicle, it is important to note that you have to cancel the insurance policy on this carrot. Who wants to keep paying for a vehicle that he doesn't own?!
Many people forget about this important step and get very excited about selling their vehicle, which has been giving them a hard time over the years. However, they can easily get involved in other consequences that could put their life at risk of legal issues and other problems with interest policy.
The good thing is that your insurance company will love it when you let them know that you sold the vehicle and no longer own it so they don't have to worry about facing a meteor that could happen to the vehicle.
6.    Get multiple quotes
Once you are ready to sell your vehicle, you must get multiple quotes from different junk yards. Unfortunately, there is no specific rule for how much you expect for your vehicle, which means if you don't do your research, you can easily underestimate, and you might lose a lot of money that you could take advantage of.
By getting at least three quotes, you have a good idea about your vehicle's actual value. You also make an informed decision that gets you the most profit. Keep in mind that you understand the whole hidden fees behind any junkyard. In other words, many junk yards pay for the towing service, but many do not.
Therefore, have a conversation with them and understand what exactly you're responsible for and what their proposed price is. The final money reflects what will get in your pocket and then.
7.    Confirm the dealership license
If you're planning to sell your vehicle to a dealership, you'll have to confirm that this dealership is licensed and it's not a group of scammers trying to take advantage of your vehicle. Therefore, you might want to spend some time researching their online and offline presence before making the final selling decision.
Remember that choosing dealerships for selling junk vehicles might not be the greatest option for you because they'll typically underestimate your car, and you won't make much money; however, if you're looking for a fast way to get there if your vehicle without worrying too much about money, it could be a great idea to consult this dealership. First, however, get a confirmation that they're OK with purchasing gear junk car.
8.    Take any other nonmetal component
Many other components might not be extremely valuable, but they will still make you some money. For example, you can take out any nonmetal components and sell them or post them on classified websites like Craigslist or eBay motor. Many people are interested in purchasing them, and even if they're not going to make you rich, they are still better than nothing.
9.    Understand this scale
If you're planning to sell your vehicle to the junkyard, you must understand that things go by weight. In other words, the junkyard will use a certain scale, weigh your vehicle, and decide how much they will pay you, depending on how many tons your vehicle has. The program understanding of the scale is extremely important because some scales are based on the English units, whereas others are based on the other types of metric units.
Therefore, be careful about the offer they're giving you based on what system and the amount of money getting this on one system. Many scammers might use different systems that will provide you with the offer versus when paying you. Plus, be careful about this important point.
10.  Learn about the best option for selling your car
Finally, if you don't want to deal with all the hassle and struggles that we talked about, there is a perfect option that doesn't involve any headaches.
If you're planning to sell your car fast and for the most money without worrying about hidden fees, you can always reach out to Cash Cars Buyer. The best thing about cash cars buyer is that we don't have any hidden fees, which means whatever we promise you at the beginning of the call represents the exact amount of money you receive once we meet with you. In addition, we pay in cash for all customers, so you don't have to worry about any checks bouncing back from your bank account or any other forms of payment methods that might not be convenient.
Also, our team is background checked; if you're not comfortable meeting with strangers in your backyard or driveway, we could always meet with us at any public location while understanding that you're talking to trustworthy people.
Are you ready to sell your car today? Or it takes you is giving us a call at 866-924-4608!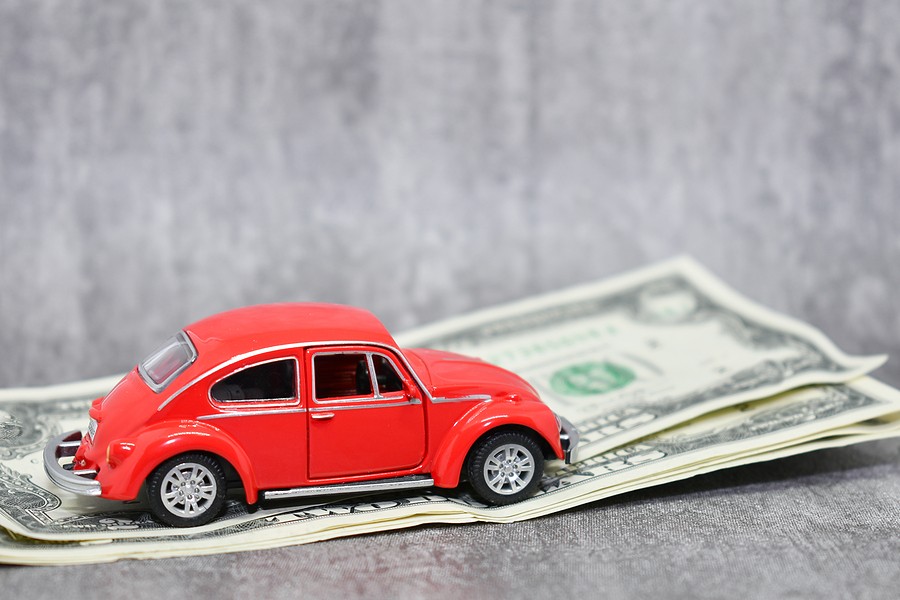 Final thoughts
Selling a junk car in 2022 is a great idea because it gives you the most money that your vehicle would never make a couple of years ago. However, you have to follow the right steps once on this job car because many things could go wrong if you miss it.
This article provided you with 10 important things to take care of before selling your junk car, which provides you with a clear picture of what you should do before you junk your car.
As you mentioned earlier, if you are overwhelmed with the process and think that you cannot handle yourself, you can always choose the best option that provides you with the top solutions or selling your car without any hassle, which is Cash Cars Buyer!
Cash Cars Buyer is one of the top-rated car removal companies in the nation that guarantees to pay you the top dollars and provide you with free towing despite your living location around the United States.
Our process is very straightforward and doesn't take more than a couple of days to get your car removed safely and for the most money.
All it takes you is to:
Describe your car's type and condition
Receive our instant free quote
Accept the quote
Get your car removed and receive your cash payment on the spot!
To learn more about our process and our team, you can reach out to us by calling us at (866) 924-4608 or by visiting our home page click on the free instant online offer.