How to Get the Most for your Junk Car – 2019 Edition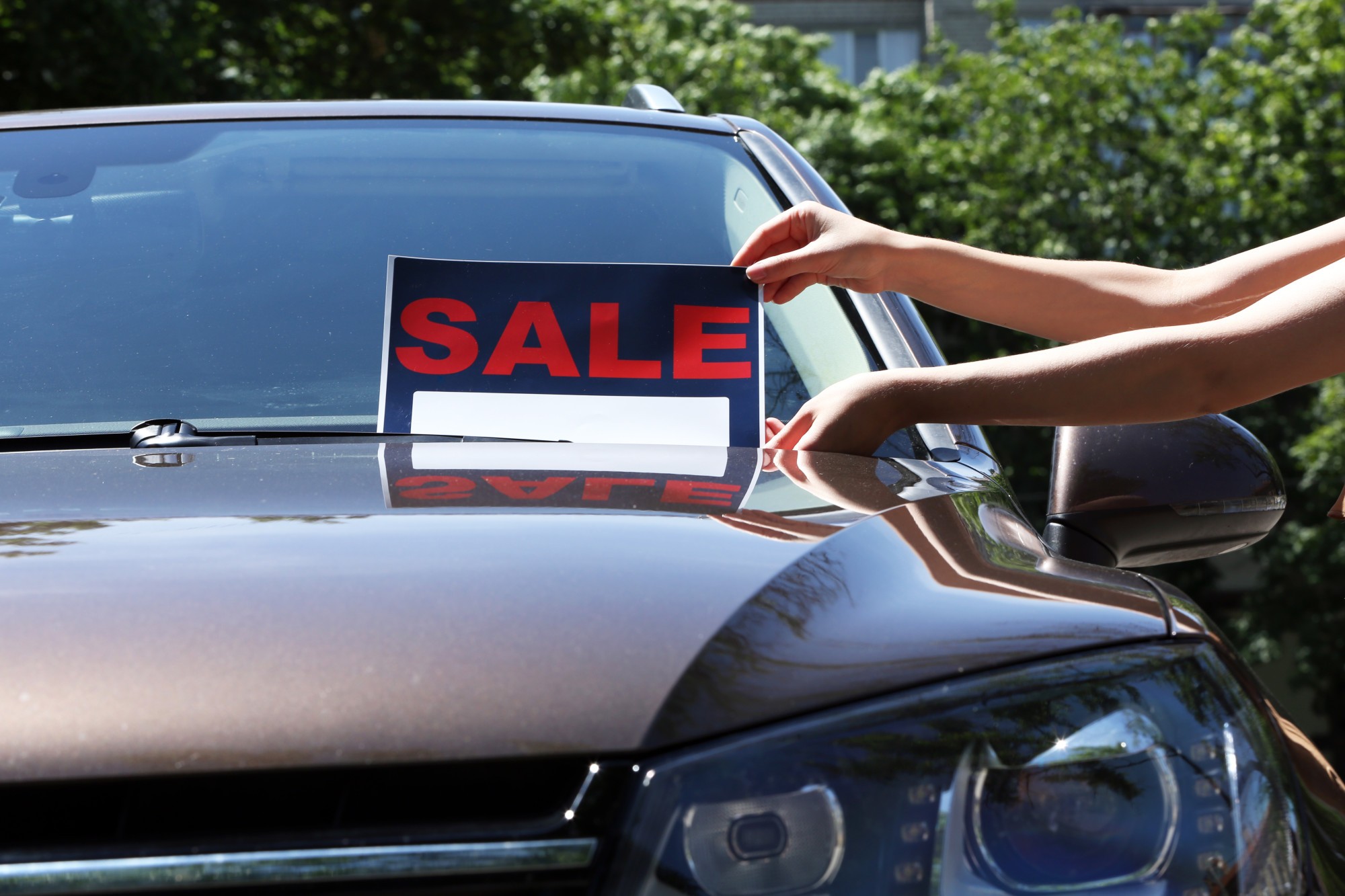 As the old saying goes, "one man's junk is another man's treasure." – If you have a junk car sitting in your driveway, or perhaps several in the backyard, you may be sitting on a pile of cash.  There are a lot of places that have an interest in buying the cars you think are junk.  You might think the process of selling an old ride is too much of a hassle and not worth the time.  The truth is that it may be easier than you think – depending on the route you choose to take.
If you've ever asked yourself: "well, how much is my junk car worth?" – That's a great question, and in this article, we're going to help you answer it.
First, you'll want to prepare the car to ensure you're not leaving any money on the table.  Then, you'll want to get a rough idea on what it's worth so that you're not expecting too much or settling on too little.  Lastly, you should know who around you even buys junk cars and reach out to them.  Let's review each:
Preparing your Ride
Before taking your junk car anywhere, whether you drive it or have it towed, you'll want to prepare it first.  Let's review:
The last thing you want is to find a place ready to pay cash for your junk car, and then leaving a valuable in the glove box.  So long as it's not part of an offer, you should remove certain things.  Like high-priced audio decks, GPS systems, or accessories that might fit other cars you own.
Paperwork takes time, and if time equals money, then you want to make sure you don't leave any in the glove box.  Some even cost a fee to get, so it's vital to do a final sweep to ensure you don't leave any behind.
Depending on the condition of the car, you may be able to raise its value by fixing simple issues.  Things like broken door handles, a missing rear-view mirror, or even a good wash don't cost much and can add a lot of value.
If you're still asking yourself: "how much is my junk car worth?" – Then the answer is that it's worth a lot more if you prepare your ride ahead of time.
Determining a Value
There's no set formula for determining what a junk car is worth.  You can at least get a pretty good idea, let's go over a few methods you can use:
These free online tools make pricing out a used car simple.  Enter the year, make, model, and options of the vehicle you have, and out comes a list of values.  For a car with a clean title, these values can be pretty close to what you'll get when selling to a dealer or private party.  For a vehicle with a salvaged title, the risk to the buyer is much higher.  Because of this, the value is often up to 75% less.  This means that if the market value is $10,000, you can expect closer to $2,500.  Other factors also come into play, like the year and mileage of the car, which can lower the value even more.
If it's a junk car, meaning it doesn't run, has a salvaged title, and basically has no appeal whatsoever, it may be worth more when scrapped.  This means selling the car for its metal, or for any parts that are still usable like a transmission, exhaust, or engine block.  Regardless, scrapping a car takes a lot of time and effort, but if every dollar counts, it's likely to lead to the highest payout in the end.  For more information on how to scrap a car, check out our previous article here.
Whether you're selling it whole, or in pieces, you'll eventually need to get a few quotes.  This means calling a dealer or scrap yard, giving them the vehicle information, and hoping for the best.  Remember, that most dealers don't buy vehicles with salvaged titles, meaning you'll have to stick to smaller ones that specialize in junk cars.
Still asking yourself: "how much is my junk car worth?" – Then you're in the same boat as so many others, which is one of the reasons you tend to see junk cars pile up in backyards.
Who Buys Junk Cars?
So, who around you is interested in buying your junk car?  Let's review the types of places that you might consider, and why they either are – or aren't a good option:
Dealers have to think about their reputation.  So, when it comes to buying your junk car, the last thing they want is something that carries a lot of liability.  One of the main things they care about is whether the vehicle has a salvaged title or not.  This is because salvaged cars often aren't eligible for financing or extended service plans.  The best cars to sell to dealers are ones with clean titles, no more than 10-years old, and are in decent shape.
Salvage lots, or scrapyards, specialize in exactly that – scrap.  So, when it comes to selling a junk car, they're often one of the first places people consider.  Unlike a dealership, salvage lots rarely adhere to any set rules, which might sound great when your car's a piece a junk with a salvaged title.  Unfortunately, the other end of the equation is that they tend to play a lot of tricks when it comes to paying for the car.  The best type of car for a salvage lot is one that's likely worth more melted down and stripped apart.  If you're going to sell to a scrapyard, at least make sure they're licensed first.
If you're thinking about selling your car to a private buyer, there are a few things to keep in mind.  Sites like Craigslist are great if you have the time to communicate with potential buyers.  Remember that most people are careful if a car's been totaled and has a salvaged title.  Most will likely want to bring it to their mechanic for inspection.  Consignment lots are another option, but charge a fee for keeping it on their property.  The best vehicles to sell private party, are ones that run well, look decent, and preferably have a clean title.
Then there's us, Cash Cars Buyers.  We buy junk cars for cash all across the country no matter how they look, if they run, or where they are.  We know that most people would rather let junk cars pile up in their backyard than go through the hassle of selling them.  Because of this, we offer the simplest means of selling a junk car for cash in hand in less than 24-hours.  If you're wondering how much your junk car's worth, you can get a free online quote in under 1-minute.  Simply enter the year, make, model, and mileage, your contact info, and click submit.  We don't care about the condition, we want all makes, and all models, regardless of if they run or not.
So, how much is your junk car worth?  It depends on the year, condition, and miles, as well as where you take it.
Let's look at a couple other things to consider.
Additional Factors
Some cars, junk or not, are seen by the public as more valuable than others.  When comparing the model you have, you need to remember things like reliability ratings and how many miles they typically run for.  As an example, a Dodge Neon isn't known to last long compared to something like a Honda Civic.  There's also the type of vehicle.  Many are reluctant to drive a minivan or wagon compared to a sedan or small SUV.
The national average to have a car towed is about $100.  This can be substantially higher if you live further away from the place looking to buy your ride.  If for some reason the sale falls apart, you then have to consider towing it elsewhere.
At the end of the day, it all comes down to how much cash is in your pocket.  If selling a junk car takes too long, the time spent starts to outweigh the money earned.  Calculating how much your junk car's worth might be tough, but that number is much lower if it takes weeks or month to finalize the sale.
Cash Car Buyers – The Simple Way to Sell a Junk Car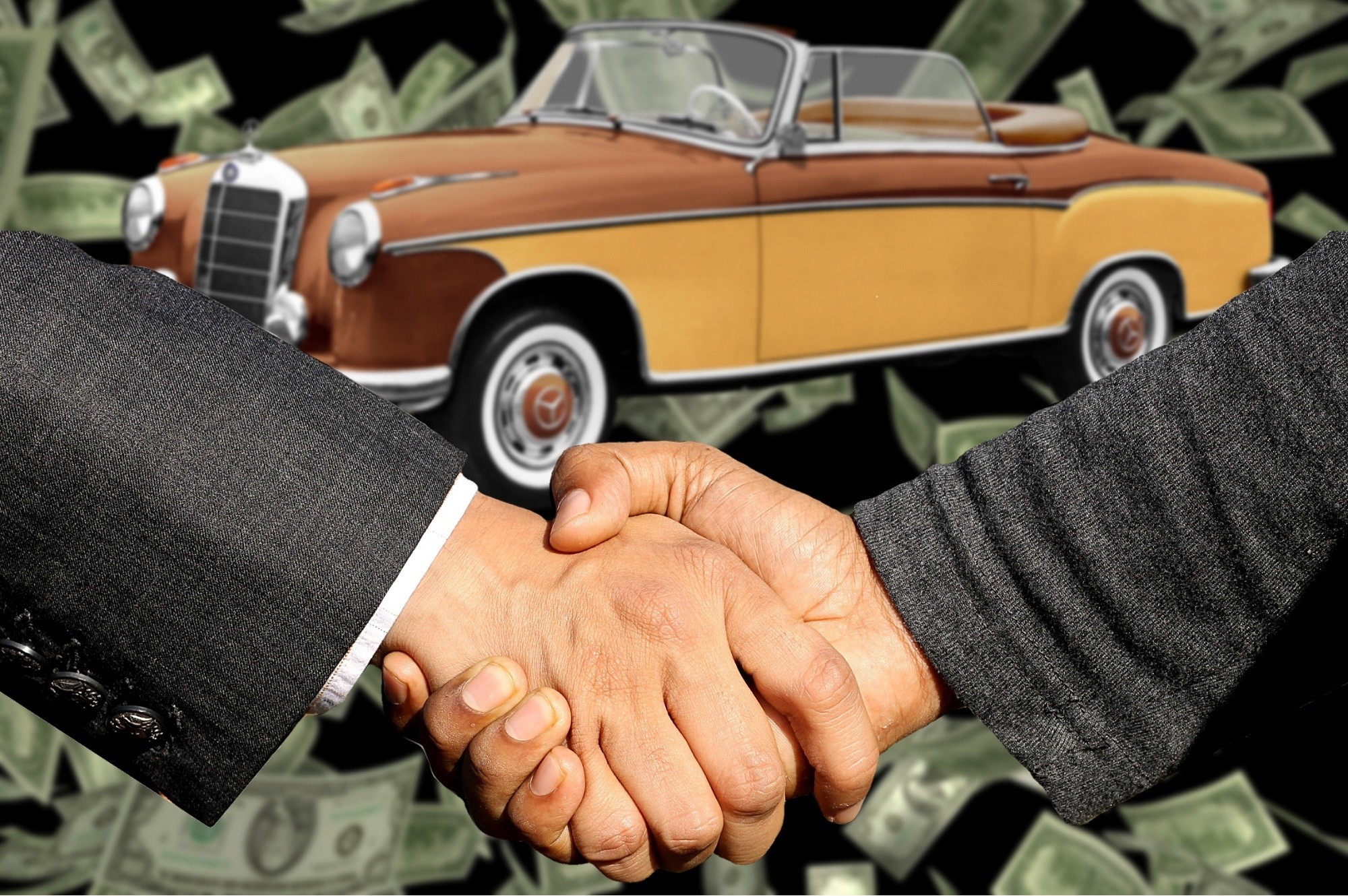 Why waste time shopping around with dealers who aren't interested, or who only want to try and sell you something new?  Don't deal with the hassle of finding a reputable scrapyard that might decide to change their offer at the last minute.  Why spend days or weeks trying to convince a private buyer that a salvaged title isn't a problem?
At Cash Car Buyers, we don't care if it's not running, if it's ugly, or old.  We want any make, any model, and we'll tow it off your lot for free.  Not only that, but we'll put cold hard cash in your hand in less than 24-hours.
So, if you're still asking yourself: "how much is my junk car worth?" – When you factor in the time you spend, the tow bill, and the beating along the way – the answer is that it's not much.
Instead of putting yourself through the hassle.  Contact Cash Car Buyers today at 773-692-3422 or fill out our free quote online at http://cashcarsbuyer.com/.