Many people choose to work for Uber full time or part-time. Uber became one of the largest employers worldwide in a very short time. 
With many people joining Uber every year, most of them start with this most common question "What cars are eligible for Uber?" "Does my ca qualify for Uber?" 
In this article, we will provide you all that you need to know about Uber car requirements. After reading this article, you will be able to tell if your car is eligible for Uber driving or not.
We will provide you with the most up to date details about Uber car requirements along with several vehicles' examples. 
We like to mention here that requirements might differ slightly in each Uber market; however, the overall general requirements are similar. 
What is Uber?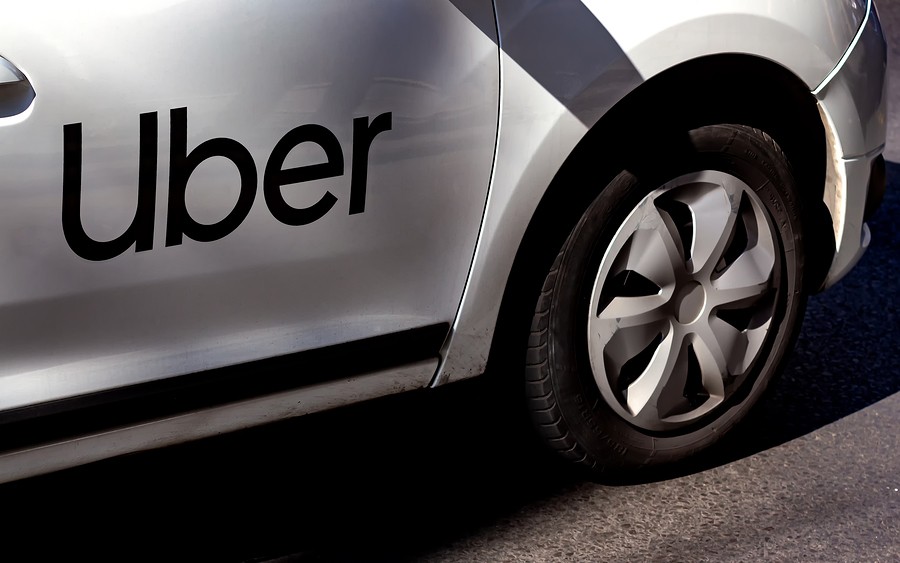 Uber is an American multinational car service. The service grew significantly within the last couple of years. It is famous for its simple, efficient, and easy to use service. 
Uber allows customers to request a car using their iPhone or Android apps. Automatically, a driver will be assigned to each request. 
The customer will have the ability to see where the driver is located and how long he needs to get to the customer's door. 
Uber does not allow any cash payments as all the system is cashless. Customers get charged through their credit cards that are linked to their account. 
Uber care requirements
There are general requirements for all types of Uber vehicles, including:
The vehicle must be ten to fifteen years old or more recent. This requirement might change from city to city. Therefore, you might need to continue reading to determine how to find your specific city requirements below.

The vehicle must be at least a four-door truck, minivan, or car. This car can have either an automatic or manual transmission.

The vehicle must have five factory seatbelts installed

Like any other vehicle, your car must pass the vehicle inspection test.

You must have your name on the insurance of the car

You do not need to have your name on the vehicle's registration.

You must pass a driving record and a background check. Keep reading below to get more information about the background check.
There are some specific restrictions about vehicles who never a quality for Uber:
Your car is not eligible for Uber if it is a full-size van like Ford E-Series or GMC Savana

Your car is not eligible for Uber if it looks like a taxi (e.g., taxi paint or taxi style)

Your car is not eligible for Uber if it has a salvage or rebuilt title.
While the mentioned above are the main requirements for Uber, there is a specific requirement for each Uber's option. For instance, Uber X vehicles will have different requirements than UberXL.
UberX is the most affordable option in Uber, and it is known as the "low-cost" option. It is a private ride for one to four people. 
Many vehicles can be eligible to join UberX, as long as it is a four-door, ten years old or newer, does not have mechanical issues. Here are more details about UberX vehicle's requirements:
Like any other Uber vehicle, UberX cars has to be ten years old or newer. Some cities might accept fifteen years old vehicles like the City of Los Angeles and others.
To get accurate information about your city's UberX age requirements, visit uber.com/us/en/drive/*city*/vehicle-requirements/ and change *city* to the city you live in.
UberX cars must have seats and seat belts for all passengers, including the driver's seat.
All UberX cars must have four doors. If your car has a central door, like Honda Element, it is not eligible in UberX.
Volkswagen Passat, Crysler 200 & 300, Volkswagen Golf, Chevrolet Cobalt, Chevrolet Cruz, Chevrolet Malibu, Honda Civic, Toyota Tacoma, Ford F-150, Nissan Sentra, Nissan Altima, Ford Focus, Toyota Camry, Toyota Corolla, Mazda6 and Mazda3, Honda Accord, and Finally, Toyota Prius.
UberXL car's requirements
From its name, UberXL is like an extra-large version of Uber that is most requested for passengers who are going to airports. This option is for people who would like to travel with lots of luggage and need a lot of car storage.
UberXL option allows five to six passengers; therefore, it cost much higher than a regular UberX car. As a result, if you have the choice to drive an UberX or an UberXL, expect to get paid more per ride when driving an UberXL.
If you decided to work as an UberXL driver, you have to fulfill the following requirements:
Since UberXL must seat five to six people, your car has to fit at least six passengers
Your vehicle can not be a box truck or a full-size van if you want to use it for UberXL
Hyundai Santa Fe, Chevy Traverse, Nissan Quest, Toyota Highlander, Nissan Pathfinder, GMC Yukon XL, Chevrolet Traverse, Chevrolet Suburban, Jeep Cherokee, Dodge Grand Caravan, Dodge Durango, Ford Flex, Ford Explorer, Honda Pilot, Honda Odyssey, Dodge Caravan, and GMC Acadia.
While UberXL drivers get paid more than UberX, Uber can assign UberX requests for UberXL drivers. This might frustrate many of the UberXL drivers. However, this is part of the agreement. 
Many UberXL drivers mentioned that they make the most money during the morning hours if they work next to major hotels in the city. During the morning time, most people request airport rides. 
Other UberXL drivers mentioned that similarly high demand for UberXL occurs early night around 5:00 pm. However, they do not provide advice to drive between 10:00 am, and 3:00 am where it is very slow. You could use this time to recharge and get some breakfast and have a longer break.
Uber Select car's requirements
The third option of Uber is Uber Select. Uber Select is one of the more luxurious Uber options. It fits four people in a sedan car. 
That been said, Uber Select drivers must drive a certain type of cars that are more luxurious than regular cars. 
All Uber Select vehicles must be at least entry-level sedan. 
All Uber Select vehicles must be relatively newer than any other Uber option. Check Uber's website to get specific years' requirements for your city.
All seats must have five factory seatbelts installed
All seats must be covered by leather or vinyl. If your car has cloth seats, it is not eligible for driving Uber Select.
Examples of Uber Select Vehicles
Volvo S60 & S80, Tesla Model S, Infinity, Hyundai Genesis & Equus, all Infinity, most Cadillacs, Mercedes C-Class and higher, BMW 3 Series and higher, Acura TL & TLX, Acura RLX, Audi A3 and higher, Mercedes Benz, and BMW.
Uber Comfort car's requirements
The fourth option of Uber is Uber Comfort. Uber Comfort is a new option that is being tested currently. It mostly focusses on having more room for the passengers. While it seats four passengers like the regular UberX, it provides more headroom and legroom for them.
While it provides more room for the passengers, Uber Comfort still costs less than the UberXL. So, it is somewhere between the UberX and the UberXL.
Uber Comfort is usually requested by passengers who are coming from airports or do not like to ride a compact car.
Some of the specific requirements for Uber Comfort are:
To be eligible to join the Uber Comfort option, there are some requirements for the driver himself. For instance, you must have more than 250 rides with Uber with a rating of no lower than 4.85. 
That been said, if you are new to Uber, you might need to look at other options first, create a good history with Uber, and then look into joining Uber Comfort.
As we mentioned earlier, one of the main aspects of Uber Comfort is the vehicle's room. Therefore, you must have a car with a lot of legroom. If your car is very small, you are not eligible to join the Uber Comfort option.
Most Uber Comfort vehicles must be relatively new. They are usually newer than UberXL.
Uber Comfort Vehicles examples
Volvo  S90, XC40, XC60, XC90;  Volkswagen Atlas, Tiguan, Touareg; Toyota 4Runner, Camry, Highlander, Land Cruiser, Sequoia, RAV4, Sienna; Tesla Model S, Model X, Model 3; Subaru Ascent, Legacy, Outback, Forrester; Acura MDX, RDX, RLX, TLX, ZDX; Audi A6, A7, A8, Q5, Q7, S6, S7, S8, SQ5, SQ7; and Bentley Flying Spur.
Uber Black and Black SUV car's requirements
Uber Black is the first and most luxurious option that Uber offered. They are also the most expensive high-end option in Uber service. 
That been said, all Uber Black cars must fulfill specific requirements, including:
Vehicle's interior and exterior
All Uber Black vehicles must be "black painted," and they all must have a leather interior.
All Uber Black vehicles must be very modern. Most cities do not accept cars older than five years.
Uber Black car's examples
Mercedes S-Class, Cadillac XTS, Infiniti Q70, Lexus LS460, Executive Lincoln Towncar, BMW 5-Series, BMW 7-Series, Jaguar XF and XJ, Tesla Model S, Porsche Panamera, Mercedes GL-Class, Infiniti QX80, GMC Yukon X, Lincoln Navigator, Chevrolet Suburban, Cadillac Escalade.
Uber LUX car's requirements
This option uses the highest-class vehicle to allow the driver to enjoy the high-end most luxurious ride. 
For your vehicle to be eligible in the Uber LUX option, it must fulfill the following requirements:
All Uber LUX vehicles must be a full-size vehicle, which means that if you have a small sedan vehicle, you can not join the Uber LUX option
Like the Uber Black and Black SUV, Uber LUX requires the most modern and highest luxurious vehicles. In most cities, Uber LUX requires 2012 or newer vehicles. 
Uber LUX requires that you have commercial insurance if you want to join this option
Uber LUX is not available in all cities. Therefore, before deciding to join Uber LUX, you must check your city's Uber Market and confirm that Uber LUX is available in your city.
Uber LUX vehicles examples
Rolls Royce, Maybach, Bentley, Lexus LS, Jaguar XK, Range Rover, Tesla Model S, Porsche Panamera, Audi A8, BMW 7 Series, Mercedes-Benz S-Class
Uber Eats car's requirements
Uber added a new service that has to do with food delivery. It is connected to hundreds of restaurants and stores where customers have many options to choose from and get the food to their doors.
One of the main differences between Uber Easts and the rest of Uber options is that it accepts vehicles with two doors and vehicles that are 20 years old. 
Some of the Uber Easts vehicle's requirements include:
Uber Eats accept two or four doors cars that are newer than 1998. The vehicle's age might vary slightly between cities. 
What is the Uber vehicle inspection?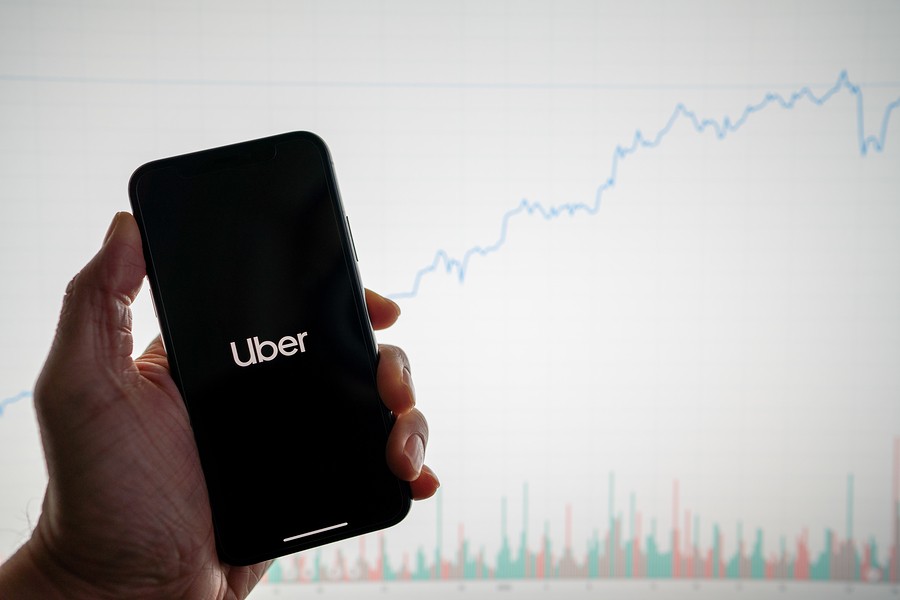 Before you can drive your vehicle for Uber, there is an inspection test that your vehicle must pass. This test has to do with makings sure that your vehicle's safety and mechanical features are working just fine.
When it comes to the vehicle's inspection price, it is free of charge if you are doing it at either the Uber Activation Center or the Greenlight Hubs. However, if you want to inspect your local independent mechanic, expect to pay somewhere around $30.
In some cities, the vehicle inspection test might not be a requirement, or you may drive for Uber before completing the inspection test. 
In such cities, you might be asked to inspect within the first 30 days of driving for Uber. Therefore, it is advised that you keep a close eye on messages from Uber on the app or through your email.
Uber's free inspection centers
Uber offers inspection locations called "Greenlight Hubs" or "Greenlight Spots." These are centers that can not only help you do a free inspection but also help you complete your application and upload your documents to the system. 
To find the closest free inspection center to your address, you need to do a specific google search that limits the results to uber.com pages. 
Simply enter this statement in the google search bar: "*your city* vehicle inspections site:uber.com" and replace the "*your city*" with your city's name. For instance, if you are looking for free inspection centers in Chicago, you can search for "Chicago vehicle inspections site:uber.com."
Another simple way is to enter the URL directly. You can do so by typing this statement to your URL bar "uber.com/us/en/drive/*your-city*/inspections/" and make sure to replace the "*your-city*" with your city's name.
The link will take you to a page that has a map showing all free inspection centers in your city. 
Paperless Uber's vehicle inspection 
Many cities are now moving towards a "paperless vehicle inspection." In this type of inspection, you do not have to complete a form, take a picture of it, and upload it to your account. Instead, the inspector will complete the test for you and update your account indicating that your vehicle passed the inspection.
Most of Uber's drivers found it very convenient and less hassle to do a paperless inspection.
How can I know Uber's vehicle's year requirement in my city?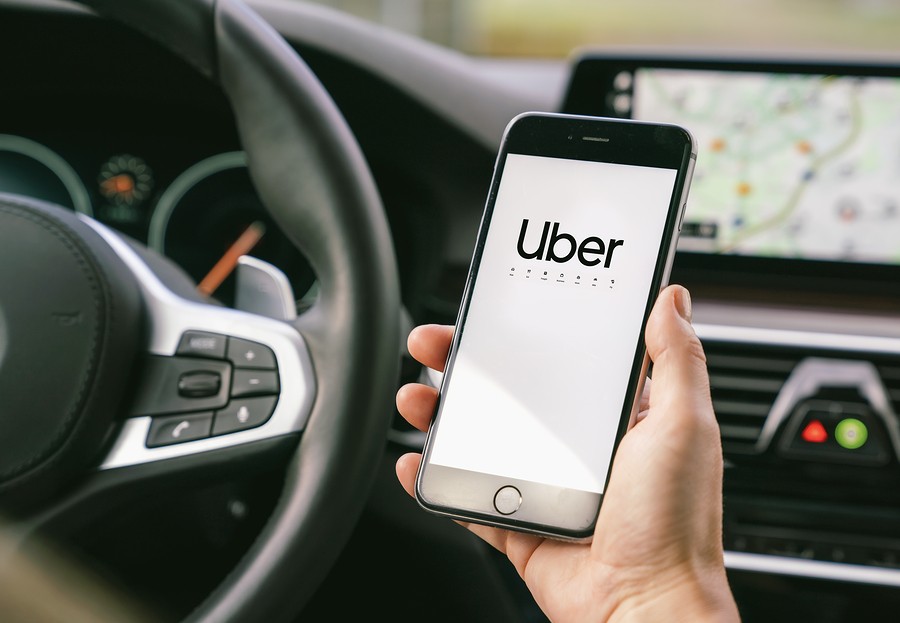 As we mentioned earlier, we listed the main basic Uber vehicle requirement. However, some of these requirements differ by city.
To tell what the minimum required year for Uber is, you can follow one of the following options:
The first and easiest option is to visit help.uber.com. When you open the link, you will find a city option at the top right corner of the page. 
Click on the city option and type your city's name. Then, in the search box, look for "Vehicle Requirements."
The page will load several articles related to the vehicle's requirements. The article with the title of "vehicles requirements" should tell you exactly what the year requirement for your vehicle is. 
Another smart way is to use Google.com. However, you need to make sure that you limit the results to Uber's pages. 
You can do this by adding "site: uber.com" to your search term. For example, if you are looking for information in Los Angeles, you can put this in the search box: "Los Angeles vehicle requirements site: uber.com."
The last option you can use is to input your city's URL link directly. 
Like most of the organized websites on the web, Uber's website uses a specific structure for its URL links. Therefore, smart people took advantage of this structure and came up with the direct city URL method. 
In this method, you need to use the following link and change the word "*city" to your city's name:
uber.com/us/en/drive/*your-city*/vehicle-requirements/
Frequently asked questions about Uber car requirements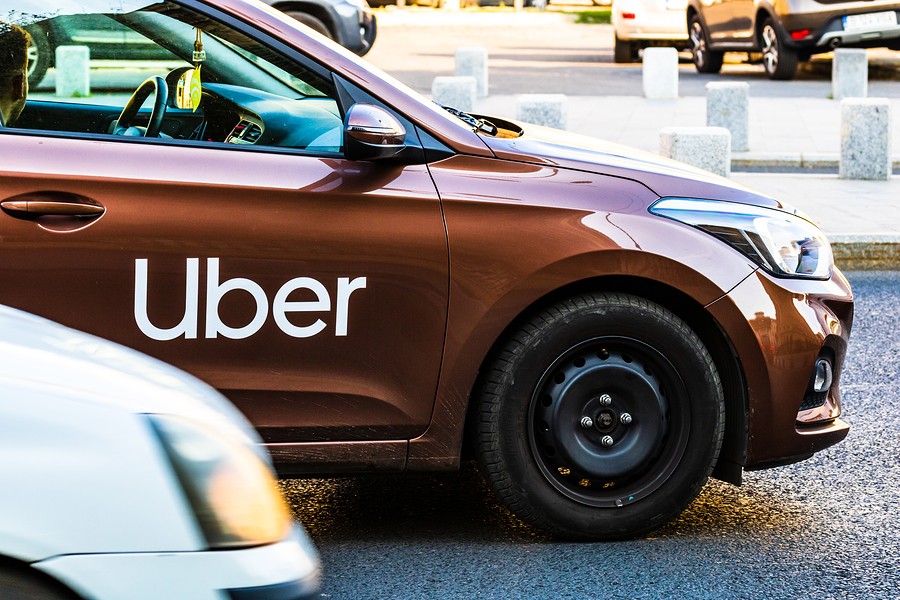 Is there specific insurance needed to drive for Uber?
When you work for Uber, you are covered by the company's insurance ONLY when you are driving, and the fare is accepted. You must have personal insurance to cover you when driving for personal purposes and between rides. 
It is important to note that Uber's company's insurance will not cover you when you are waiting for payments, and during the time, you need to turn off the app. For instance, if your car gets hit when you are not driving, you must take care of the damages from your pocket. 
To avoid certain situations, there is something called rideshare insurance. Rideshare is affordable insurance that is recommended for most Uber drivers. 
Does driving for Uber affect my insurance price?
Your regular personal insurance is made to meet your personal use. If you are planning to work for Uber, you must let your insurance company know.
Although you don't need commercial insurance when working for Uber, your insurance company will not pay for any claims if they learned that you were involved in an accident when working for Uber.
Moreover, it might get to canceling your insurance policy if you did not be clear with them from the beginning.
Can my vehicle be eligible for more than one Uber option?
Most Uber drivers work for more than options at the same time. This way, they can make money all the time without waiting for specific options to have ordered. 
It is important to know that if you are eligible for several options like Uber Select, UberXL, and UberX, you will be set to accept all orders at the same time. Therefore, you need to make sure that you enable the correct options for you each time.
How can I disable specific Uber options?
As an Uber driver who is eligible for multiple Uber options, you can enable and disable certain options whenever you want. 
You can enable or disable certain rides options through the "Driving Preferences." Click the home screen and find the "Driving Preferences" button to the bottom right corner of your screen. 
In the Driving Preferences, you can select the type of service option you are ready for. This way, you can enable or disable it. 
Can I continue driving my Uber vehicle if it gets older?
Unfortunately, if your vehicle gets too old and becomes not within the Uber requirements, you will receive a "vehicle transitioning" notice. This notice simply means that your car is no longer eligible for Uber service. 
Uber requires that you update your vehicle's information every year. Therefore, there is no way you can drive a vehicle that gets too old and beyond Uber's year's requirements. 
What if my vehicle has paint, hail, or body damage?
Vehicle's cosmetics is one of the major factors affecting your acceptance to join driving for Uber. While anybody damage might disqualify you from passing the inspection, the inspector can tell you if the damage is or is not too much.
Overall, it is known that Uber disqualifies vehicles with major hail or body damage. It will also disqualify vehicles with mismatch paint. You could check your damage and see if it is a simple scratch or a baseball size dent, your vehicle might still be qualified. If the damage is much larger, you might need to reconsider applying to drive for Uber.
How can I inspect my vehicle before applying for Uber?
It is recommended that before you decide to apply for Uber is that you do a quick inspection yourself and make sure that your vehicle has a good potential to pass the inspection.
Some of the things that you might check are:
The vehicle's wipers

The vehicle's headlights

The vehicle's taillights

The vehicle's blinkers

The vehicle's Stoplight

The vehicle's horn

The vehicle's mirrors

The vehicle's seatbelts

The vehicle's tires
If you found any issue with the mentioned parts, try and get the vehicle's manual and fix it yourself. Most of them require an easy fix. This way, you save yourself a lot of money for taking it to the local mechanic.
What is Uber's paperwork required for each vehicle?
If you decided to be an Uber driver, you would be required to bring specific paperwork during the application process. Some of the paperwork requirements include:
Your valid driver's license

Your vehicle's registration

Your vehicle's insurance information
What should I do if my vehicle did not pass Uber's inspection?
If, for any reason, your vehicle did not pass the inspection, check the problem, and get it fixed. Once you fix the problem, go back and do the inspection one more time. 
It is important to note that Uber's inspection covers the basic safety and mechanic features. Therefore, if your car did not pass the inspection, it might not be safe to drive. Therefore, it is important to make sure that your vehicle passes the inspection for your and the customer's safety.
What is Uber's background check?
One of the main requirements for any Uber driver is a "Background Check." 
The intend of this check is to see your driving and criminal history. 
This check makes Uber's rides very safe and attractive to most passengers, especially, who are new to the city.
Your background check will show Uber the following information:
It will show them one year of your driving history. Besides, if you are younger than 23 years old, they require proof of good driving history in the last three years.

Motor Vehicle Record (MVR). This record shows much detailed information about your driving style. For instance, it will show if you had any major moving violations. Uber requires NO major moving violations and allows for up to three minor moving violations.

Uber also requires information about any criminal history. You would be allowed to join Uber only if you did not have any felony, sexual offense, or violent crime in the past seven years. 
How to rent a car for Uber?
You do not need to own an expensive car to be able to work for Uber. You can simply rent or lease one. Uber will allow you to apply without having a car.
Uber is partnered with many local rental companies in almost all cities. You can request to rent a car through Uber themselves. This way, you do not have to deal with the hassle of car requirements as they know who they are partnering with.
To request a car rental, you can mention this in the Uber's application by selecting "I need a car" option.
When you rent a car through Uber, you have to pay a weekly fee to the rental company. This fee covers insurance and mileage. 
While renting a car through Uber can have a lot of cons, the biggest pro is the very high weekly fee, plus you might not have the rental option in some specific cities. 
What is Uber's rental program?
The main rental partners with Uber are Avis, Getaround, and Hertz, each of them has its deposit and weekly fees.
Hertz requires a $200 refundable deposit along with a $215 weekly fee. On the other hand, Avis requires about a $215 weekly fee without any deposit. Finally, Getaround is slightly different as they have hourly rentals.
What is better to buy or rent a car for Uber?
As a rule of thumb, driving your car costs you way less than renting or leasing a car. 
However, it is very important to be wise when choosing which vehicle to buy. You do not want to go too expensive or too cheap. 
The best option is to find a car with a price between $5,000 and $10,000. A vehicle with this price range can be very pleasing to your customers while not costing you a lot on car payments. 
Another important point is to confirm that the vehicle you are buying fulfills Uber's requirements in your city. You can check this by contacting Uber directly and let them know you are buying this specific vehicle in this specific city.
Can I buy a car before getting approved in Uber?
Many people felt confident when applying to Uber and decided to buy the car before hearing the approval. Lots of these people got rejected for different reasons; as a result, they had to deal with monthly payments they did not afford. 
That been said, experts recommend that you never go ahead with purchasing the vehicle until you are approved. You could mention in the application that you "need a car."