At Cash Cars Buyer, we buy scrap cars regardless of their type and condition. If you want the maximum dollar for your vehicle and free towing, call Cash Cars Buyer at 773-791-4363.
If you have an old vehicle that doesn't look as good and gives you a lot of difficulty getting it to work, you might be looking for services where someone can pick it up for free and pay you with cash.
Plenty of companies provide "we buy scrap cars" services, but not all of them are the same, and some of them might be scammers just taking advantage of inexperienced car sellers.
Finding the best and most reputable company that provides the greatest "we buy scrap cars," service can be challenging, especially if you haven't been in this field before or you're overwhelmed with available mixed information online.
This article provides a detailed guide to help you identify the most reputable and best company to provide you with a service to pick up your scrub vehicle without any hassle.
What is a scrap car?
Before we dig into the details, it is very critical for you, as a color seller, to understand whether your vehicle is considered scrap in the first place or not. Many people think that just because their cars have a problem or two, it turns into scrap, which might not be the case.
In general, when selling a vehicle, experts recommend that you evaluate your car and determine whether it's considered a vehicle that you can sell privately or it's a vehicle reaching the end of its lifetime and is concerned as scrap where you need to find particular companies who can buy.
Here are the most important factors that you should look into:
1.    Vehicle's age and mileage
Generally, most scrapped vehicles are typically old and have much mileage. For example, you might find a car you've owned for over ten years or has more than 200,000 miles. In that case, this vehicle is likely a scrap unless it works and functions just fine.
Remember that mileage and vehicle age might not necessarily indicate that your vehicle is destroyed and in bad condition. In other words, there might be some vehicles considered antique, and you can find some people interested in purchasing these old cars and will pay you the top dollar for these vehicles. This could be a different story.
2.    Vehicle's condition
The other thing you need to look into when differentiating between a regular car and a scrap vehicle is the vehicle's overall condition. In general, the scrap cars are not in good condition and suffer from severe problems like those impacting the engine or the transmission.
Another way to confirm is to decide on the repair costs. You can talk to your mechanic and see if your vehicle needs significant repairs or if their repair costs are getting close to the vehicle value; that is when your work can confirm that your vehicle is a scrap.
3.    Vehicle's Value
You can also confirm that your car is considered scrap if its value is low. A lot of times, if your car has a lot of problems and it's not resolvable, the value of this vehicle will drop significantly at that where mechanics might tell you your vehicle is considered scrap.
4.    Vehicle's safety and appearance
Finally, your vehicle itself can tell you that it's scrapped by just looking into its appearance, performance, and safety. If you feel uncomfortable or unsafe driving this car, it is most likely that the vehicle must go to a scrap yard or be sold by a scrap collection company.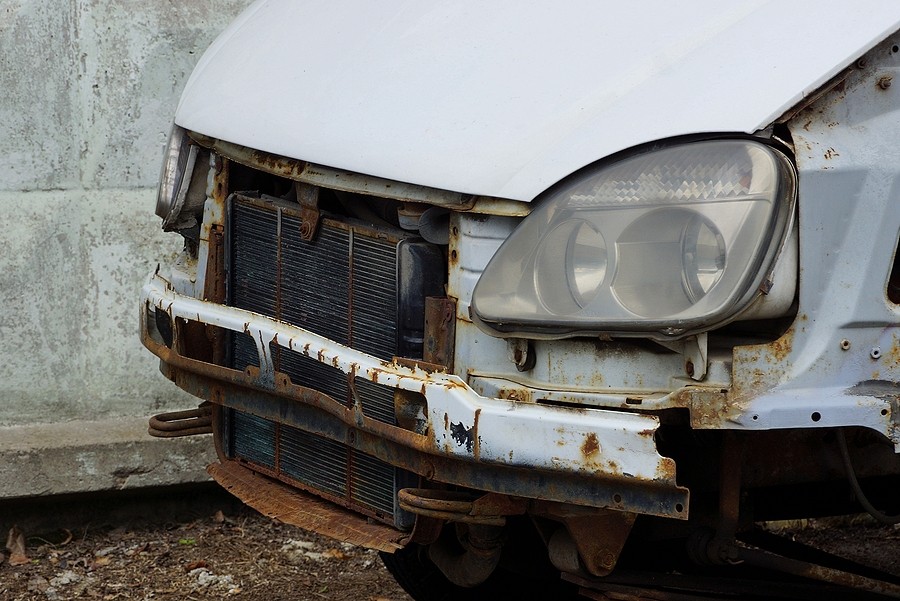 The main benefits of our "we buy scrap cars service."
Now that you have a good idea about whether your vehicle is considered scrap, the next step is to identify companies that provide a "we buy scrap cars" service. Before you do that, you must understand why you should go with these services rather than listing your car on unclassified websites like Craigslist or eBay Motor. Here are some of the reasons:
1.    Time and effort saving
Since you're trying to sell a scrap vehicle, it will take you forever until you find the right buyer, and at the end of the day, you won't make a lot of money because the vehicle's value is not very high.
Imagine the level of effort you need when learning how to post a car on classified websites and how much preparation and descriptions you have to write to ensure that your listing is posted on the first page where people can see it. Suppose you think about the pros and cons of posting your car on these classified websites compared to selling it to a company designated for buying this vehicle. In that case, you will immediately understand why finding a service like "we buy scrap cars" is the best for you.
2.    The right audience
The thing is that most people who are using classified who have sites are typically looking for working cars that are in good condition where they can't drive immediately. So when you try to post a scrap car, you won't look at the right audience.
On the other hand, by choosing a company focused on purchasing scrap vehicles, you will know immediately that your vehicle will get picked up, and you will get a good offer. The remaining items about how much you can get for your car depend on how much effort you put into finding the right company.
3.    Free pick up
The pickup service is the other thing to consider when choosing between companies that buy scrap cars or listing your car on classified websites. You'll most likely need a towing service to move your car from point A to point B because it's a scrap car and is most likely not working.
If you can't convince private buyers to buy your vehicle, you can't even convince them to pick up your car for free and pay for the towing service. But, unfortunately, that is not the case when choosing a company that provides you with "we buy scrap cars."
4.    Fair offers
Finally, when choosing a company that provides such a service, you don't have to worry about significantly dropping your price to convince private buyers to pick up your car because they will buy it.
These companies typically have an evaluation system that compares your vehicle to the most recent transactions in the area to give you a sense of your vehicle's worth. But, of course, you don't want to go with the first company in the Google search because otherwise, you don't know if the offer is fair. So you have to make some offers comparison before making a final decision.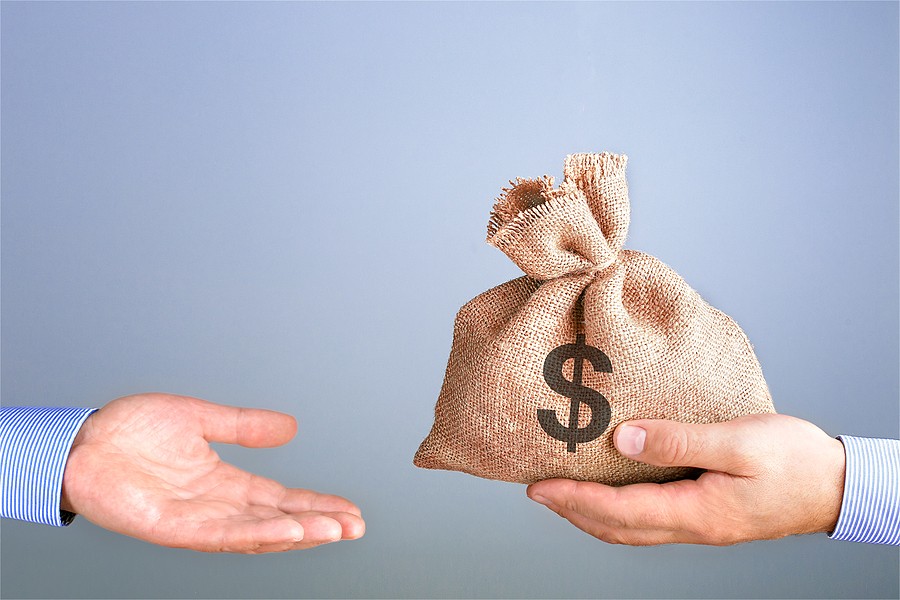 How our "we buy scrap cars" service works
If you're interested in selling your vehicle through the "we buy scrap cars" service, you can always consult Cash Cars Buyer and follow these three simple steps:
1. Describe your scrap car
We understand that you're looking for someone to pick up your scrap car, and it sounds like the vehicle could be either in bad condition or has some major problems. However, we still need some basic information about the vehicle to provide you with an offer reflecting its true value.
For instance, when you call our customer service at 773-791-4363, they'll ask about your vehicle's type and condition. More specifically, they'll need to know the vehicle's make, model, and year, along with whether there are any missing or broken components from this vehicle.
2.    Receive your offer
After we get the basic information about your car, we have a system that allows us to compare your car to anything sold in your area with similar characteristics. This helps us identify what would be a fair offer for you to make sure that you're getting what your vehicle deserves.
Of course, we provide you with the offer within less than 30 seconds, which is why you are proud of our great customer service that can help you answer any question and allow you to review the offer for as long as you need before making a final decision.
If you're happy with the offer, our team of experts will connect you with our local car removal specialists, who will coordinate a pickup time and location that works for your schedule.
3.    Get your scrap car picked up and receive the cash payment
Once we meet with you, the car removal specialists will look at your vehicle to confirm that it's the same one you described at the beginning of the process. Then they'll ask you for the paperwork to finalize the deal and hand you the cash payment before removing your vehicle safely from your property.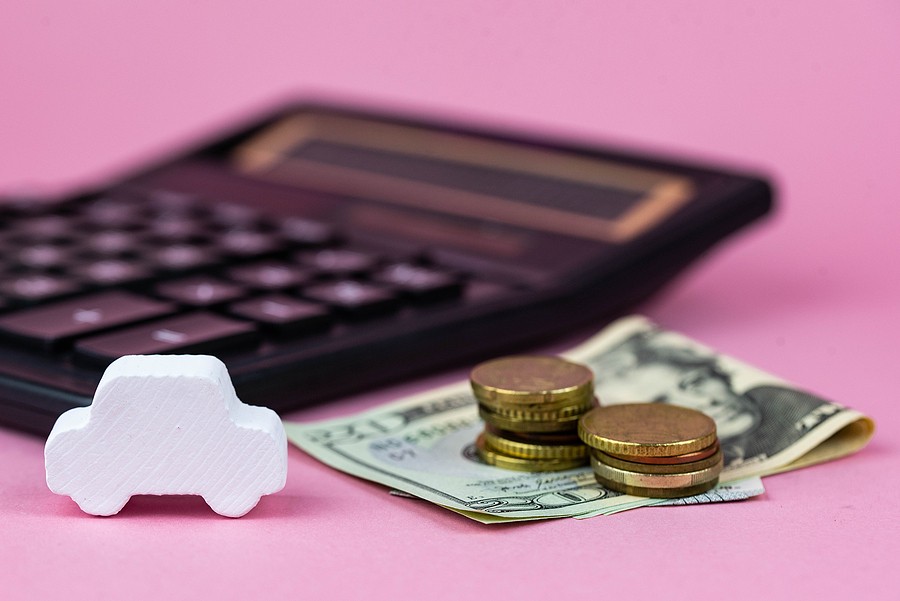 Factors to consider when searching for a "we buy scrap cars" service
When choosing a company that provides a "we buy scrap cars" service, there are several factors that you need to keep in mind:
Reputation
Experience
Towing service fees
Schedule
Type of vehicles they accept
Customer service
Customer feedback
Final thoughts
Selling a scrap vehicle can sound like a complicated job; by choosing a company that provides you with "we buy scrap cars," you should be good to go!
This article provided detailed guidance to help you understand how to sell your scrap car and find the best company that provides such services while getting the maximum profit for your vehicle.
If you want someone to pick up your scrap car, call our team at 773-791-4363. Our offers are free of charge and generated within less than 30 seconds!