The transmission is a vital component in your vehicle that you should maintain all the time. Unfortunately, it's not rare for drivers to deal with situations where transmissions fail suddenly, requiring extremely high repair costs.
Detecting transmission problems early helps you save thousands of dollars. Therefore, every driver must learn about the main warning signs your car needs transmission repair. 
This article highlights 10 of these signs, and whenever you deal with any of them, you must take it seriously and reach out to a mechanic as soon as possible to save yourself all the hassle.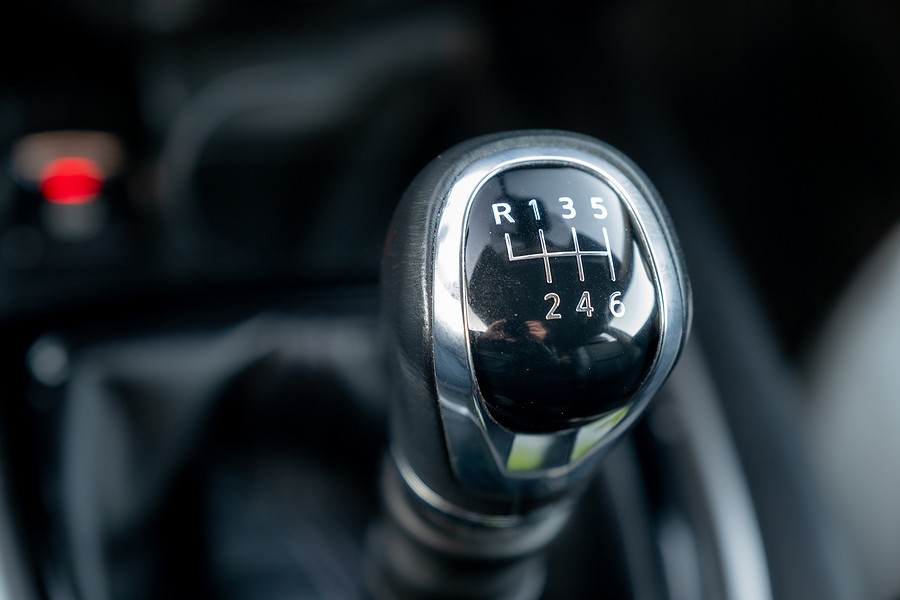 10 warning signs your car needs transmission repair
Transmissions are not designed to last forever, and there will be a point of time when you'll need to deal with a transmission problem. While it's important to fix the problem whenever it has a problem, it's more important to keep an eye for minor signs of transmission issues to save yourself thousands of dollars on repair.
Many automotive experts indicated that your mechanic is more likely to find a solution for your transmission problem as long as you detect it early. However, ignoring minor problems leads to severe damages in no time. 
Let's take a closer look at ten warning signs your car needs transmission repair:
difficulty switching gears
The first and most common sign indicating you're dealing with a transmission problem is when you're having difficulties switching gears. Unfortunately, in some severe instances, you might not even get the chance to switch the gear simply because your car is irresponsive.
The more you drive your car, the more you'll feel when it's acting up. Therefore, whenever you notice any minor difficulties switching gears, you should immediately resolve the issue as soon as possible.
As a rule of thumb, whenever you notice any weird smell coming from your car, you should take the issues seriously. Whether this smell is good or bad can be linked to severe internal issues.
The burning smell is typically linked to something overheating due to lack of lubrication or over friction. While many components might cause the burning smell, a bad transmission can be the culprit.
Like the weird smells, strange noises might also indicate an internal issue in your vehicle. It can be very challenging to tell what problem these noises are linked to; however, if you monitor the timing of these noises, you'll get closer to the real culprit.
For example, a bad transmission might cause weird noises every time you switch to neutral. However, the noises might also be linked to something else. 
if you're lucky enough, all you're dealing with could be related to low fluid in the transmission; however, there are some situations where these noises are linked to a failed transmission. '
Despite the cause of the noise, hearing weird noises is just away from your vehicle to communicate with you and grab your attention to internal damages. 
When your vehicle slips gears, one of the most critical warning signs indicates you're due for a new transmission. Slipping gears means that your car cannot keep the gear, and whenever you switch to one, it loses traction.
You will notice the slipping gears every time you hear the engine revving whenever you try to switch gears, and the gear doesn't stick in place. You might also feel that your vehicle is not fully connected to the road, and you're almost driving on an icy surface.
Imagine how scary it is to drive with slipping gears?! That's why automotive experts recommend never driving with a vehicle with slipping gears issues.
This extreme warning sign should get you rushing to the nearest repair shop to fix the car and identify the culprit.
Another important sign to watch is when the clutch "drags." This situation happens in vehicles equipped with a manual transmission. Therefore, if you're driving a car with an automatic transmission, you might want to pass this point.
A dragging clutch happens when the clutch fails to do its job, and this problem is typically associated with the vehicle moving unintentionally. But, of course, the situation can be extremely dangerous, and that's why you should take the issue seriously before ignoring the problem. 
Depending on your transmission type, the fluid plays a role in lubricating the transmission and gets involved in the way the transmission performs. Over time of use, this fluid might leak due to various reasons. 
It's critical for your transmission to have the right level of lubrication, and that's why dealing with a fluid leak can be extremely dangerous for your vehicle's health.
However, the good news is that transmission leak is one of the most obvious signs to detect especially if it's an external leak. Therefore, you should check the transmission fluid whenever you notice some fluid dripping underneath your car with a sweet smell.
If this fluid is low, you can top it off. However, some internal or external cracks cause the fluid to leak. Therefore, if you notice that the fluid is still low after you top it off, you should consult the mechanic to detect and fix the leak source. 
Illuminating check engine light
Your car relies on the check engine light to communicate with you and grab your attention to internal problems. Unfortunately, the check engine light is a general warning sign that you can not rely on to say immediately your transmission needs repair.
In other words, the check engine light might illuminate due to a faulty water pump or probably a failing spark plug. That's why you need to consult the mechanic to scan the car's internal computer and understand what exactly triggered the check engine light. 
While the check engine light sounds scary, it can be linked to minor problems you can resolve without needing a specialist. That's why many car owners have a simple OBDII scanner that they can use to scan the car's computer themselves before reaching the mechanic.
Among the many culprits that could trigger a check engine light, problems with the transmission might be the issues. 
A grinding noise from the transmission area is a common sign of a bad automatic transmission. Therefore, you should never ignore the grinding noise, and you must consult the mechanic as soon as possible to get rid of the problem and save your vehicle. 
Humming or whining noises
in addition to the weird noises you might hear when your car is neutral; a bad transmission might lead to humming and whining noises. Therefore, you'd better have the mechanic inspect the car and fix the transmission if needed.
Finally, when the transmission completely fails, you'll find yourself with a vehicle that doesn't respond. Changing gears will be impossible, and therefore, driving will become extremely dangerous.
Unfortunately, you'll most likely need a new transmission if you get to this point. 
How much does it cost to fix a transmission?
Transmission repairs range from $1,300 to $3,400. However, the price can climb significantly, especially if you're driving a modern car.
Keep in mind that there are several factors determining how much to expect for fixing your transmission:
Your car's type is one of the most important factors determining how much to pay to fix the transmission. For example, if transmission of an old car has an issue, it won't cost as much as a very modern transmission.
Yes, believe it or not, your address plays a role in how much to expect, not only for fixing the transmission but also for the overall car repair costs. Therefore, you might want to check nearby cities or towns if you're looking to save on labor or parts costs in some cases. 
Labor cost is an extremely important element in determining how much to pay for fixing the transmission. For example, going to a dealership will cost you the most labor cost. On the other hand, fixing the problem at a small independent shop won't cost you as much.
Many luxury car owners might still go to the dealership, although labor costs will be much higher. This is because they will know that skilled mechanics will fix the problem, which has long experience in the same vehicle brand.
This doesn't, however, mean that there are no good mechanics at a small independent shop, but you'll know for sure that the mechanic has worked with this car brand and can detect the issues easily.
Is it worth fixing the transmission?
It depends. 
There are several factors to consider before deciding between fixing the transmission:
Not only should you consider the repair to fix the transmission, but also you should calculate all potential repair costs your car needs. For example, if you know that your car is due for a tire rotation or probably oil change, you should add up all these numbers.
Once you have a total repair cost, compare it to your vehicle's value. If you realize that repair costs are climbing up and approaching your vehicle's value, it might not be worth fixing your car, and you should sell it instead.
Most people sell their cars after about ten years of ownership max. Therefore, if you know you've owned your car for very long, ask yourself if you are willing to keep your car for "x" number of years. If you feel that's not the case, you should think about selling it. 
You might be at a point where you're ready to upgrade your car. For example, if you got a new good job or probably expecting a new family member, you might want to start thinking about the upgrade now. 
Therefore, if the plan is to get rid of this car, experts do not recommend expensive repairs because it's typically not worth it. 
Reach out to your mechanic and see how much value repairing the transmission added to your car. If not much, you shouldn't fix the transmission, and you'd better sell the car.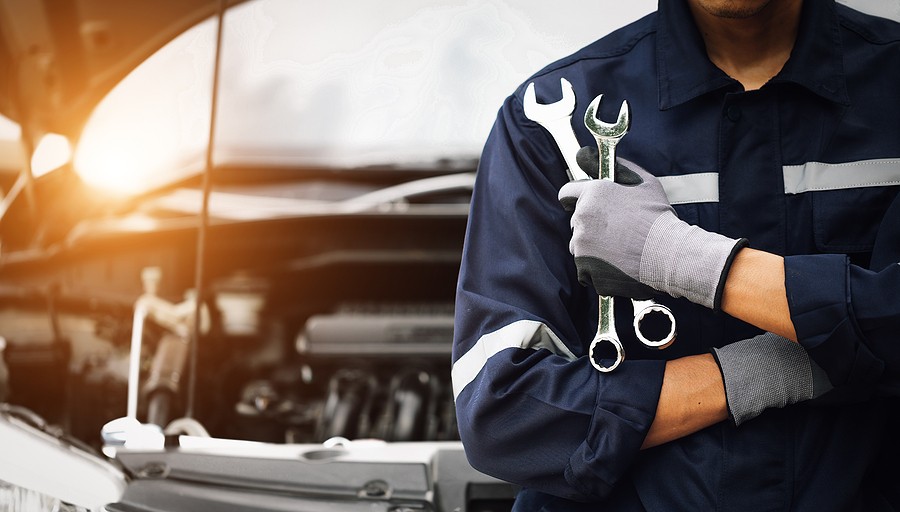 Can I drive my car with the mentioned warning signs?
Never. It's never recommended to continue driving your car, especially if you notice major transmission problems.
While your car might still be operating, you can increase the risks of severe damages that might also impact other components around the transmission.
For example, if you notice a transmission leak, ignoring the issue leads to catastrophic outcomes that might get your vehicle to a point where repairs are extremely high and not worth it.
Conclusion
This article provides you with 10 Warning Signs Your Car Needs Transmission Repair. Of course, you must consult the mechanic whenever dealing with these signs to save yourself thousands of dollars on repair.
Note that transmission repair is not cheap, and that's why you should evaluate the situation before spending a penny trying to fix your car. There are many instances where you should sell the vehicle rather than replace the transmission.
The challenge is always, who will buy a car with a failing transmission?!
Cash Cars Buyer is one of the top-rated car removal companies in the nation that guarantees to pay you the top dollars and provide you with free towing despite your living location around the United States. 
Our process is very straightforward and doesn't take more than a couple of days to get your car removed safely and for the most money. 
All it takes you is to:
Describe your car's type and condition
Receive our instant free quote
Accept the quote

 

Get your car removed and receive your cash payment on the spot

!
To learn more about our process and our teen, you can reach out to us by giving us a call at 866-924-4608 or visit our home page click on the free instant online offer.