"I Want to Sell My Car Quick" is the objective and we are ready to help! Check out our tips and tricks to selling your ride for cash, FAST!
Maybe your car is damaged, old or just plain ugly. But you keep it because it gets you around. So, you decide to just live with it, even though you want it gone.
Then one day, something happens and you suddenly realize that you just can't keep living with an ugly car that causes so much misery.
That's when you decide that you have to sell your car fast.
Perhaps you car has been in an accident. Or, maybe it takes a long time to star and it's a a mechanical failure.
For whatever reason, you now think:"I want to sell my car fast".
So,  if you're wondering what the best moves are that you need to make in getting rid of your car, just continue reading and take in some great tips!

I Want To Sell My Car Quickly Near Me
Are you sitting there thinking, "I want to sell my car" but you don't know the right avenues to access?
Not sure who will give you the best value for your car?
Selling a car can be quite difficult, especially if this is your first time selling a car or selling a car in a less-than-perfect condition.
But, selling your car fast doesn't have to be hard, even if you have a junk car.
Cash Cars Buyer is here to help you through the process.
We offer a non-judgemental, no-hassle way of selling your car. We  buy cars with:
engine troubles
frame damage
vehicles with no keys
cars with no titles
trucks sitting on bricks and more.
In other words, we buy all makes and models, while offering each customer, the best possible outcome!
So, just enter your car's details and get an instant offer on that clunker in a matter of seconds!
Local Service, Private and Secure Transactions!
With our national network of car buying agents, we are able to provide private and local service, right to your front door.
In other words, you never have to come to us; we come to you! You can enjoy:
obtaining an instant offer 24 hours a day, seven days a week.
personal and private service.
secure and safe transactions.
Sell Used Car Quick -Sell Your Car In 3 Simple Steps
Free instant evaluation of your vehicle– Begin by entering your car's information and other details in order to receive your instant free car evaluation. The process is quick, easy and simple No, there are no complicated lengthy forms to complete.
Accept your cash offer – After you enter your vehicle's details, you'll get an instant offer. Accept your offer and then call us. We'll ask you some additional questions. Then, you choose a time that's most convenient for you  for us to come out and inspect your car for an accurate appraisal.
Get the cash in your hand, FAST! Once everything is good to go, then the car is sold! As soon as we check your documentation and appraise the vehicle, we will confirm our findings and finish off the paperwork!  We will then organize a quick cash payment and hand you the cash, FAST!
I Need to Sell My Car Quick, But I Damaged the Title!
OK, have you been putting off selling your car, because you cannot find the title?
Well, we buy cars without the title.
In most cases, not having the car title is not a problem, as long as you have your car registration and your picture ID.
So, get that instant offer on your car now! Next, be sure to let us know that you don't have the title.
When you do, we will give you an instant offer on your vehicle in seconds!
Then, call us at 844-663-7286! We will talk to you further about your car.
We will then give you a cash offer on your car!
Title or no title, you can still get cash for your car! Call us! 844-663-7286!
Can I Get A Quick Cash for My Car?
Our simplified approach allows you to get a free, instant, online evaluation right on our website. There is np wasting of your time, or even making phone calls to local junkyards.
We also offer cash! No checks or bank drafts, but only cash!  In order for you to get that fast cash offer, the entire process takes about 60 seconds. Just type in some basic details about your car and you'll get an instant cash offer in seconds!

The friendliest service you've ever had is waiting for you!
During your appointment, our friendly and highly-experienced car buyers will inspect your vehicle and finalize the paperwork.
The entire process is quick and you can sell your car for cash in as little as 30 minutes. You'll walk back into your home with cash in your hand that you can use toward another car or to meet a financial obligation!
Find out for yourself others already know! Cash Cars Buyer is the quick and easy way to sell your car for FAST cash!
How to Sell My Car Quick at a Junkyard
It makes common sense: for your junk car, you need to sell it to a junkyard… or do you?
Junkyards are "tried and true" places that offer cash for cars, fast.
But, many times, these places do not offer car sellers the best price.
In fact, lots of junkyards use methods that are downright despicable. Keep reading.
You call a junkyard that is about 20 minutes from your home.
Then, you explain what your car looks as well as sounds like. Then, after you finish, the junkyard owner, guarantees a cash offer for you, as long as you agree to bring the car to them.
So, you do and you pay to have your car towed there.
But once you get there, the junkyard owner sees your car and then makes you a cash offer that is hundreds of dollars lower than what he or she said on the phone.
So, now you wasted your day and you're out of more money than you planned for.

We're here to help and buy your car FAST!
Cash Cars Buyer is here to answer any question you have about selling your car.
We don't offer games or gimmicks, just cash for your junk car.
If you have any issues or problems about the process of selling your wrecked car, then we will be able to make clear things up for you.
When you choose us to sell your car to, the benefits are right in front of you.
First, the entire service is free from beginning to end.
You never have to pay us for anything.
Secondly, we will take care of all of the paperwork for you.
Thirdly,  the speed at which we can pick up the vehicle is fast.
Generally, we can haul your car away within 24-48 hours of making the initial cash offer.
And then our reputation is reliable, trustworthy, straightforward and consistent as one of the best online car removal businesses on the Internet.
In fact, we are a licensed, bonded and insured company.
With Cash Cars Buyer, You Can Sell a Car Quick!
Let's face it. Fixing a car isn't always the best move to make, even if you have the money to fix it. We all know that once you buy a car and drive it off the lot, it begins to depreciate fast.
Additionally, older cars aren't cheap to fix, nor are those repairs likely to be worth anything in the end.
For example, you have a 2000 Honda Accord that's worth between $130 to $2,500.
And let's say that you need a car part that will cost you about $700 to $1,500. You know that your car isn't in mint condition, so you sit and think if you should even bother fixing the car and replacing the part.
You have better things to spend that money on. And even with that broken-down Honda it is still worth something.
But here is something to consider: selling a car "as is" will bring you relief. You will have made a nice amount of money, without having spent additional money to fix it.
Fast Cash Awaits your Clunker!
If you're looking to sell your junk car quick, you won't find a more streamlined service than the one we provide to you! We are Cash Cars Buyer, a car buying service who makes it easy to sell your vehicle. We provide:
fast cash payouts
handling of all paperwork
payments for cars without title
answers to any and all questions you have about selling your car
an instant offer on your car, 24 hours day seven days a week
convenient appointment times, in some cases, the same day and more!
If you're looking to sell your junk car for cash as easily as possible, we can make that happen. Call 844-663-7286 to get the most cash for your junk car NOW!
What is the Best Site to Sell My Car Quick?
In today's day and age, there are lots of sites where you can sell your car quick and get some money. Let's examine a few.
Craigslist
Craigslist is a great site to buy and sell things and selling a car is no different.
Sure, you have to pay a $5.00 fee, but your car ad will be seen by lots of people.
From the pictures you post, to the description you write, you can attract lots of buyers.
But how long will it take to sell your car? You really don't know.
Will you meet a scam artist? Folks will certainly try you.
Craigslist offers no guarantee of a quick sale of your car and that's something you have to know, once you decide to sell your vehicle there.
eBay Motors
eBay has been around for a long time and the site offers fixed pricing as well as auctions-style bidding for a car.
But, there is no guarantee that your car will sell fast on eBay Motors. So, the objective is to make your car stand out, among the cars that are on there, similar to yours.
Therefore, you have work to do, to sell that car and sell it for fast cash.
Autotrader
Autotrader offers sellers a quick and easy way to sell a vehicle.
But, just like Craigslist and eBay Motors, you have to put in the work.
Pictures, descriptions, and a way for perspective car buyers to contact you, all fall upon you.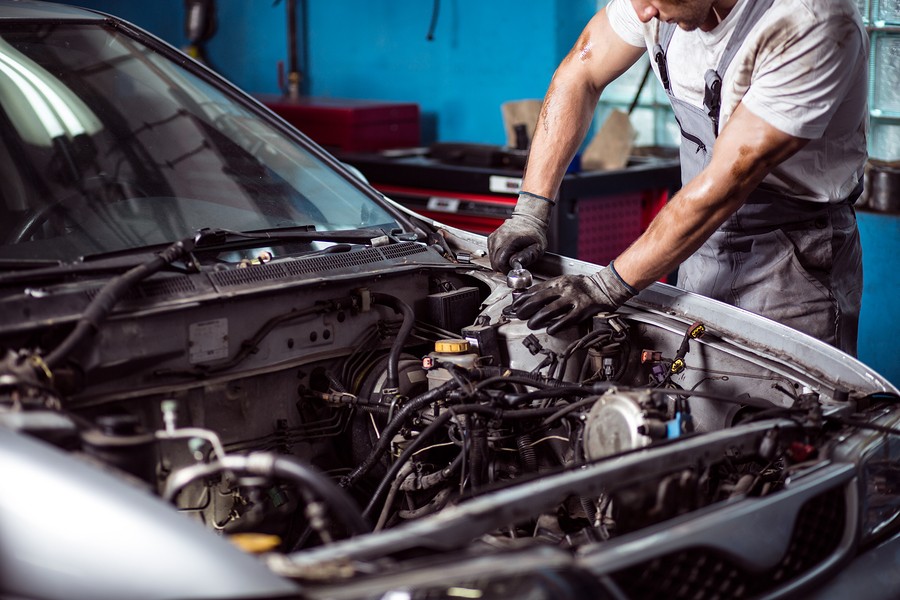 We Buy Cars As-Is! Get Cash for Your Car!
Bad Engine – Whether your car's engine is blown or simply just faulty, it requires lots of time and money to repair. Engine problems are difficult and usually have no quick fix to them. So, why bother? We'll buy that car with the engine problem, with no problem!
Frame or Flood Damage – Your car has seen its last days and that frame as well as flood damage say so. Under the surface of your car, is a frame, designed to support the car. But when a car gets into an accident, you can kiss that support goodbye.
Flood damage is usually a nail in the coffin for a car. A vehicle is never the same after flood damage and never allow anyone to tell you anything differently. But what you need to remember, is that we buy cars with both frame and flood damage. Isn't it good to know that you can make a profit from a heap of metal headache?
Faulty Starter – The starter of a car is important, but a faulty starter on a car is a headache. Instead of looking at that car one more day with the bad starter, call us. We buy cars with faulty starters!
Slipping Transmission – When the transmission starts slipping on the car, feel free to just dig the grave. Your car is now on "life support" and it's time to let it go. The best remedy for that bad transmission, is Cash Cars Buyer.
These common car problems can make your head throb with pain. But instead of enduring such just call us.
Enter your car's specs and tell us about the problems your car has. Even with those problems you can count on an instant offer!
You have a car to sell and Cash Cars Buyer is the only car buying company online, ready to make you a deal you can't refuse!
Call us now and get the money you need, want and deserve, NOW! 844-663-7286!