When it comes to selling or buying a car, it may be Vroom Vs. Carvana for you. So, which is better for buying as well as selling a vehicle?
Where can you get the most money for your car? Who has the better value on a great used car?
As other car buying companies offer second-to-none services, we'll help you decide and show you the similarities as well as differences between Vroom and Carvana!
Vroom Vs Carvana – The Background Stories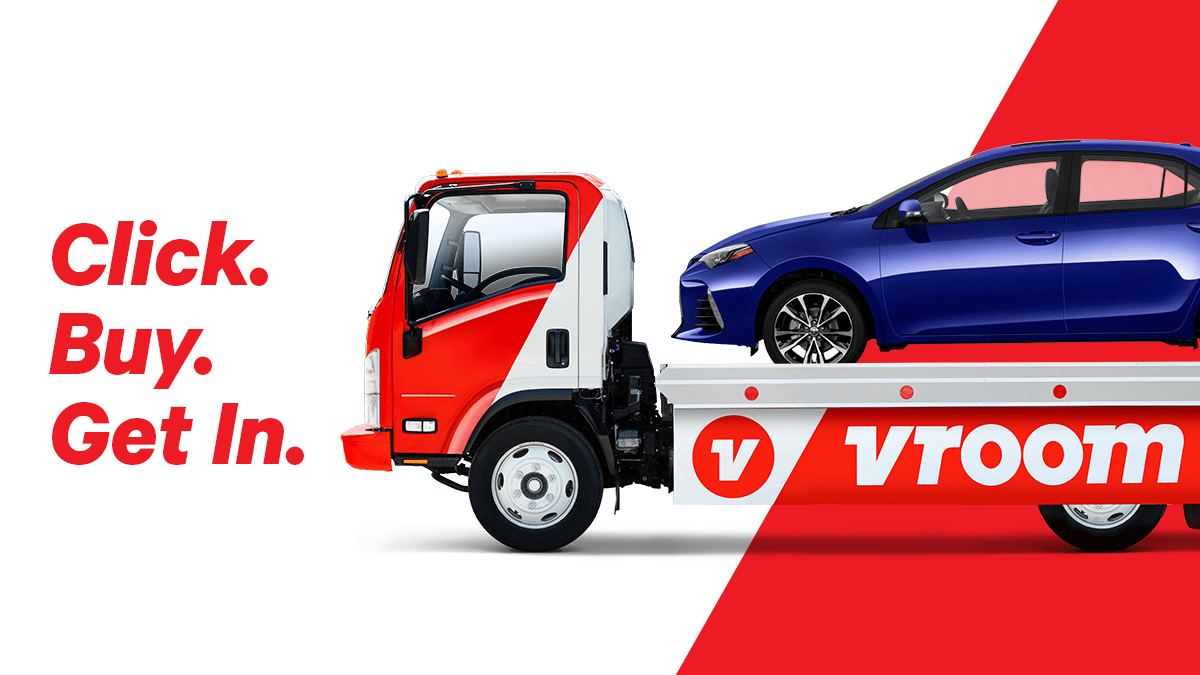 Vroom
Vroom, a New York City-based used car retailer is also an e-commerce company that provides consumers a way to buy, sell and finance cars on the Internet.
Founded in August 2013 by Marshall Chesrown, Kevin Westfall and Scott Chesrown. They have over $440 million in Venture Capital and Private Equity.
As the company specializes in in selling used cars, Vroom has anywhere from 3,000 to 4,000 vehicles available.
Consumers are able to buy one of Vroom's vehicles online and have it delivered straight to a specific location or home.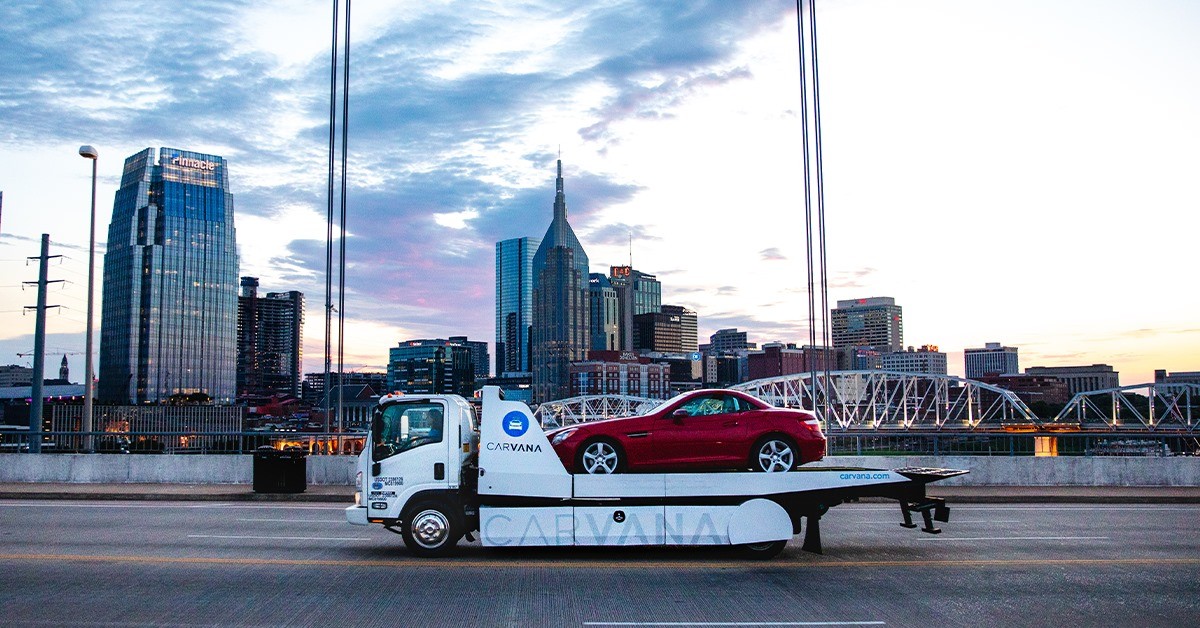 Carvana
Carvana an online used car retailer and tech business has roots in Tempe, Arizona.
The company is known for its "vending machine" for cars.
And in 2018, the company was reportedly the fastest growing used car dealer in the United States.
Founded by Ernest Garcia III, Ryan Keeton and Ben Huston, Carvana started in 2012 as a subsidiary of used car retailer DriveTime.
Carvana became a direct spinoff of DriveTime back in 2014.
In April 2017, the company went public and began trading on the New York Stock Exchange under CVNA.
To date, Carvana offers consumers "as-soon-as-next day deliver" on vehicles.
Customers can visit one of the 161 markets across the U.S.
Vroom Vs Carvana – Is Vroom a good way to buy a car?
Not only can you order a pizza with the topping of your choice and have it delivered to your door, but the same is now true for a car!
Gone are the days of walking into a dealership and negotiating the price of a great used car.
Reports indicate that a person spends on average three hours in a dealership buying a car. Over half of that time is spent reviewing paperwork.
Now online car companies such as Vroom want consumers to help reclaim their time.
Although Vroom may not be as well-known as Carvana, the company continues to build a strong and solid reputation as a key player in the realms of online used car sales. Customers are provided an opportunity to shop and purchase on the company's website. This allows them to skip the physical trip to the dealership.
And with Vroom…
There are some substantial points of interest that they outline on their website in the "about us" section. Some include:
"Well over 3,000+ cars available
400 + makes and models
250 k happy customers
600 + dedicated employees
120 acres of vehicle reconditioning"

What are people saying about Vroom?
We were able to locate several experiences customers had with Vroom.
Customer One
"Great fast service from Vroom, vehicle purchased was better [than] expected would do business again with Vroom in the future. Online car sales are the way to go don't waste your time at a local dealer."
Customer Two
"Had my car delivered in 3 days, great condition, had a minor problem with the wheel, Vroom compensated the full cost to fix it by the dealership nearby."
Customer Three
"My original review gave Vroom 5 stars. As they only supplied 1 key fob with the vehicle, I ordered and had programmed another key fob (this is key-less ignition). Upon having the new fob programmed and the emergency key cut, the locksmith informed me that the door cylinder was broken."
Click here to read more reviews about Vroom from customers.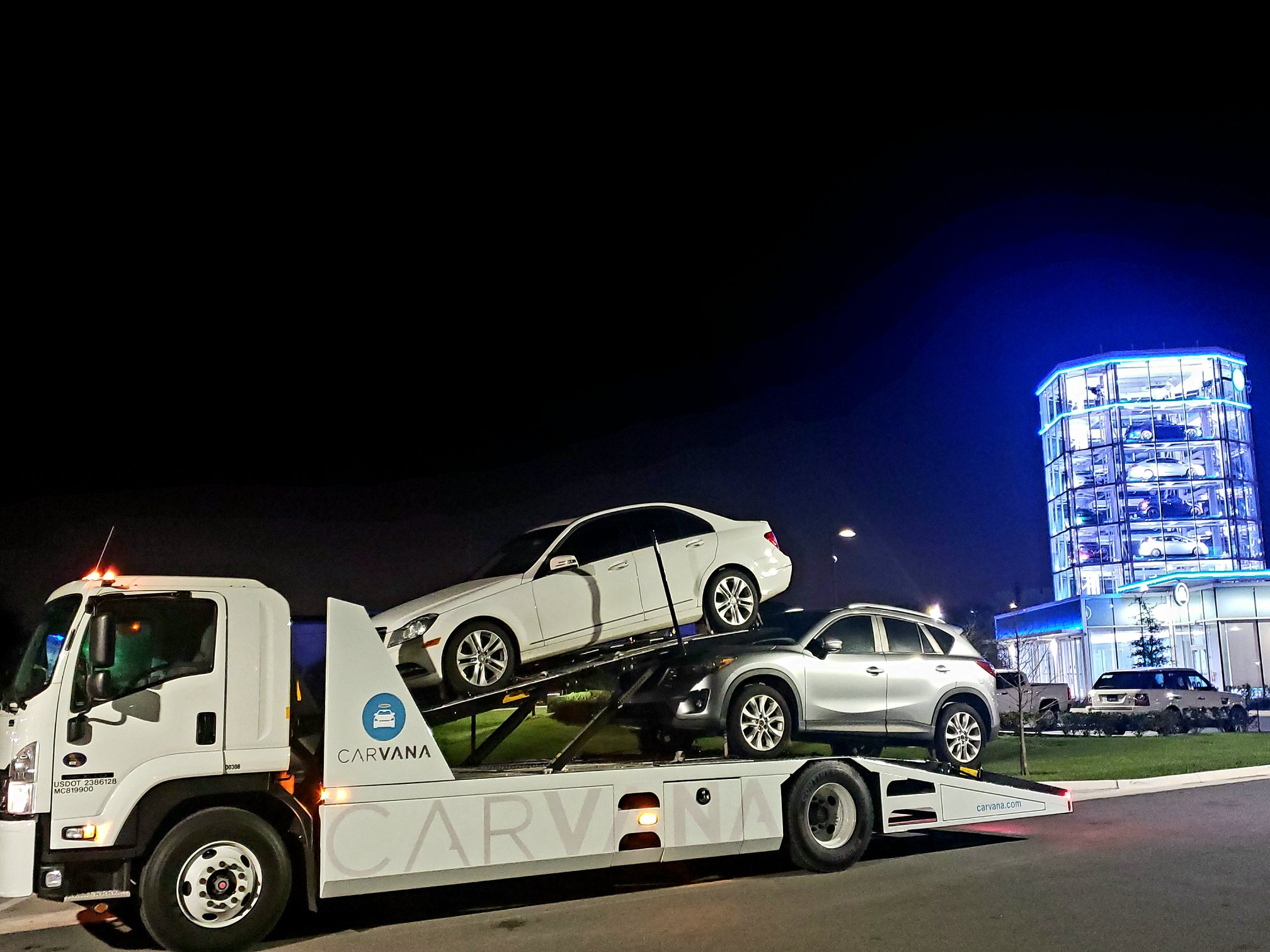 Vroom Vs Carvana – Is buying from Carvana a good idea?
Carvana has a solid business of offering cars to consumers to meet an array of needs. The company takes pride in being an online used-car dealer that also offers direct financing for the cars they sell. Consumers are able to view their online inventory while completing the purchase form the comfort of their home or location. Customers can have their car of choice delivered to you, or you can arrange to have the car picked up.
Additionally, Carvana is a good fit for people who:
Are not good at negotiating
Ready to shop rates and can only afford a soft credit pull.
Have not-so-stellar credit.
Based upon sales, Carvana offers a solid retail model that may revolutionize the way used cars are sold.
What do folks say about Carvana?
We gather some reviews about Carvana that customers offer online
Customer One
"I bought my car from Carvana in December 2019 and was very pleased with the purchase and the whole process. HOWEVER, getting my registration was another story altogether. They somehow dropped the ball on it, and had to send me new temporary plates in February but said they'd get it all squared away."
Customer Two
"My experience at Carvana was intriguing as I really didn't know what to expect. The good part happened when my financing was approved and I had picked out my vehicle. The frustrating part occurred when Carvana needed my insurance company to Fax them the RMV-1 form. My insurance company said they only Email them, Carvana wanted it faxed. After many, many phone calls to Geico and Carvana, and some unbelievable long wait times, somehow the copy of the RMV-1 that was emailed to me was finally accepted by Carvana."
Customer Three
"Carvana only uses one lender. One predatory lender. This heartless company refuses to help its customers during a pandemic. There is nothing anyone can do to stop the predatory behavior but please heed my warning. If and when we return to normalcy and you find yourself in position to buy a vehicle, please avoid this company at all costs. They will put the screws to you, even when the world is coming to an end."
Can you test drive a Carvana car?
Carvana offers customers the opportunity to test drive vehicles. "With Carvana, our 7-day test drive offers marked benefits when compared to the 30 minutes behind wheel you'll receive buying a car the traditional way, adds Carvana. With their seven-day test drive policy, consumers are able to:
Lock down the vehicle and get it inspected by an auto professional of their choice.
Drive the car in various conditions over a substantial period of time.
Decide if the car fits his or her lifestyle. For example, is there enough room to haul supplies for daily job?
"And best of all, if for any reason you decide the vehicle you purchased isn't perfect fit during your seven days with it, give us [here at Carvana] a call and we'll retrieve it for a full refund, states Carvana." Click here to read more.
Vroom Vs Carvana – Is Vroom Worth it?
In a recent report from Consumer Affairs, Vroom is a viable solution for those needing a vehicle with minimal hassle: "Vroom is worth it to those looking to spend a little less on low mileage, preowned cars. The fact that each vehicle undergoes several inspections to ensure it is high quality provides peace of mind. Fixed pricing is also a relief for people who don't want to spend time haggling over price," states Consumer Affairs.
Selling Your Car to Vroom
According to Vroom, selling your car is one of the easiest tasks you will ever take on.  Important points about selling your car to Vroom, according to their website:
"Quick & Easy"
"Provide some basic information about your vehicle and get a guaranteed offer."
"No Obligation to Sell"
"Our offers are guaranteed for 2 days or 250 additional miles, with no pressure to sell."
"Free Car Pick Up"
"We'll schedule a time to pick up your car for no charge, anywhere in the lower 48 states", adds Vroom.
Sell Your Car to Vroom in three easy steps.
Tell Vroom about your vehicle
Vroom is looking for the following items:
Your vehicle license plate
Any trim on the car
The exact mileage on the car
Your car's condition
And the history of your car.
Get your offer on your car
Vroom will make you a "guaranteed offer on your vehicle, that they stand by for two days, or an additional 250 additional miles. "If we're unable to calculate an instant offer, one of our car-buying experts will email you a guaranteed offer typically within 1 business day", adds Vroom. They also note that they are closed on Sundays.
Vroom will pick up your car and then pay you
"We'll schedule a time to come pick up your vehicle, free of charge, anywhere in the lower 48 states," according to Vroom. "Once we have your car, we'll send your payment."
Selling your car to Carvana
Once you decide to sell your vehicle to Carvana, you can go online on their site and input your car's details to get what they call a real offer.
Check out how selling your car to Carvana works:
Get an offer on your vehicle
Once you share your car's details, Carvana will extend a solid offer to you, in two minutes "No haggling, no lowballs," adds Carvana.
Sell or trade in your car
Carvana allows trade ins on old vehicles for a new one. You also have the option to sell your car to Carvana too. "Either way, we'll pick it up!", states Carvana.
Get paid for the sale of your car
After Carvana performs an on-site inspection of your vehicle, you will either get a check in your  hands, or their agent will  hand "…over the keys to your new ride!"
Vroom Vs Carvana – "Can you negotiate price with Vroom?" and other FAQs
Can you negotiate the price of your car with Vroom?
In a report released by Consumer Affairs, there is no room for negotiation. "The set price is the exact price you will pay," adds Consumer Affairs.
Is Carvana actually cheaper?
It depends on your needs.
You can view over 10,000 cars.
Additionally, you have to take the time to upload all necessary documents and payment information.
Once complete, your car will be delivered to your home.
What about test drives for both Vroom and Carvana?
According to Vroom: "Vroom does not offer a typical brick-and-mortar dealership test drive. We believe we offer something even better. From the day your vehicle is delivered, you get a full week (7 days or 250 miles) to know your car."
When it comes to test drives, Carvana states: "With Carvana, our 7-day test drive offers marked benefits when compared to the 30 minutes behind wheel you'll receive buying a car the traditional way."
Does Carvana do a hard pull?
When a company conducts a soft pull on your credit, they are doing a credit check that resembles a background check. Additionally, a soft pull will not affect your credit score.  but that won't affect your credit score. "Carvana uses the soft pull information to allow users to see their estimated credit terms on each of our vehicles, including APR, Monthly Payment, and Term," states Carvana.
How long does it take Vroom to deliver the car?
Before each customer's vehicle is shipped, Vroom performs what they call a "final quality inspection", ensuring the car is in great shape and ready to go.
"Your vehicle should arrive within 10-14 days of Vroom receiving your signed contract and applicable funds. In rare cases, delivery may take longer," adds Vroom.
Additionally, customers can expect an email from Vroom detailing an estimated date of delivery once the car is picked up by a carrier and on the way to the customer. "This typically will be within 5 days of your purchase completion date," adds Vroom. "As soon as your vehicle is on its way, we will update you regularly until it arrives," states Vroom.
Vroom Vs Carvana – Who is winning at online car buying?
As of May 2020, Carvana's stock seemed to take a "wild ride", midst of the Coronavirus COVID-19 pandemic. According to Barrons.com:  "Carvana's stock is on one wild ride. Before the market began its pandemic plunge in February, the online used-car dealer's shares hit a record high of $115, up tenfold just three years after its initial public offering. Then the pavement crumbled and investors bailed. The shares plunged to $22 as Carvana scrambled for financing and the market wondered if selling and lending to subprime used-car customers was the best business in a homebound economy with fast-rising unemployment."
With Vroom, as of March of 2020, reports indicate that Vroom secured monies: "…Vroom announced a $450 million inventory financing relationship with Ally Financial, broadening the floorplan financing it has provided to Vroom since 2016," stated the AutoRemarketing.com website.
It's safe to say that both platforms offer an array of services for those on the hunt for a car. With the Coronavirus pandemic (COVID-19), and even in its aftermath, the face of car buying and selling online has changed forever. Only time will tell what each company will do and offer.
But, for the car buyer and seller, you have options. It's best to investigate those options fully, before making any decision.
Visit the Carvana website by clicking here !
Learn more about Vroom by clicking here!