When it comes to moving on from your beloved used vehicle, it can be difficult to let go. It's understandable that sometimes a vehicle is more than the sum of its parts.
However, there is a big silver lining to saying goodbye. There are multiple reasons to buy a new car, scrapping the older vehicle in the process.
If you are trying to weigh up selling your old vehicle, continue reading this article for a full breakdown of the advantages. Soon you will see that you will not only benefit from the advantages of a newer vehicle, but you will also make yourself money by scrapping the old vehicle.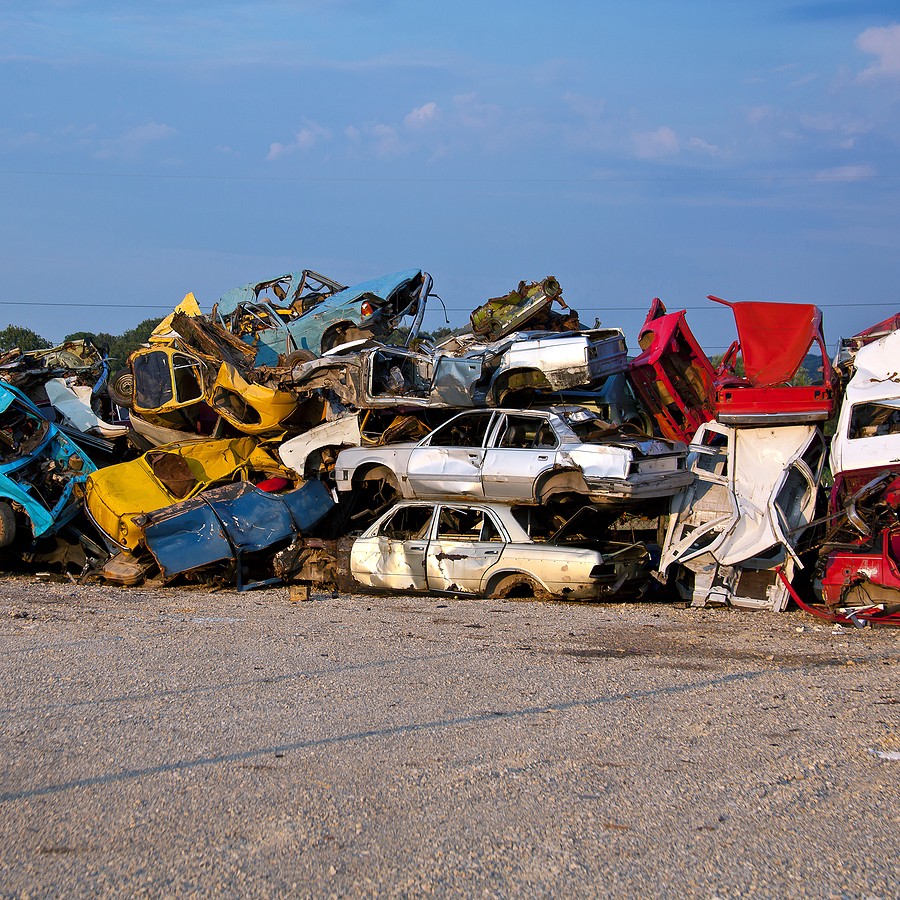 1. Save Money at the Pump
As the march of technology continues on, vehicles in all categories have become more efficient. Improvements to catalytic converters and the electronics which dictate the performance of an engine all mean that vehicles can go further on less fuel than their predecessors.
This means that upgrading to a new vehicle can save you a significant amount of money at the pumps. A small family saloon can now easily achieve 40mpg now. The equivalent version of that same car that is 20 years older will struggle to achieve even half that fuel efficiency.
The point here is that you can save thousands of dollars in the long term by scrapping your old vehicle and buying a newer one.
You can see some of the US's most efficient vehicles here.
2. Older Cars Are Less Safe
Although they have seat belts and airbags, don't be fooled into thinking that your old vehicle is as safer as the new cars on the road. Outdated safety compliance rules mean that they are lagging behind when it comes to keeping you and your family safe.
As time has gone by, there have been all sorts of new rules and regulations centered around different areas of your vehicle.
From the shape of the seats to the size of the airbags, modern cars are better at protecting lives than ever before.
If your family is about to expand, you should equip yourself with the safest vehicles on the road. The reality is that these are newer vehicles, not older ones.
You could use the money from scrapping the vehicle to contribute to the deposit for a brand new vehicle. So nothing has to go to waste.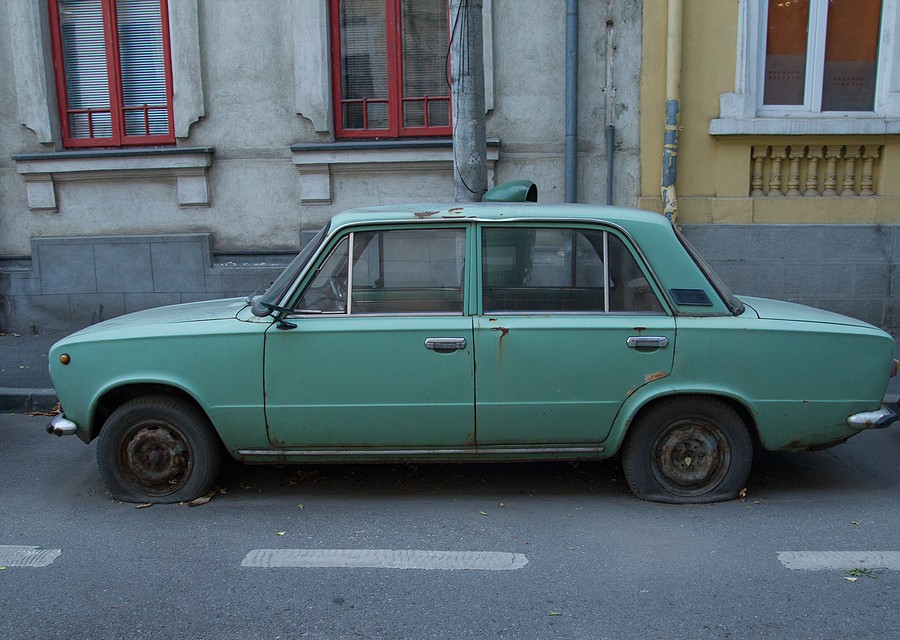 3. Environmental Benefit
Older vehicles produce a disproportionately large amount of emissions, which are both hazardous for the environment, and those who live around you.
A number of studies have linked the nitrous dioxide that is emitted by older vehicles, to the underdevelopment of the lungs of children. These eye-opening studies are extremely concerning, and you can absolve yourself of responsibility by taking your older vehicle off of the road.
As the mechanical components of a vehicle begin to age, the reactions with the engine begin to release larger amounts of emissions. This is why older vehicles are targeted with taxes to discourage their use in many places.
For this reason, scrapping your vehicle could be a clever way of doing your little bit for the planet, whilst also saving some money.
4. Vehicle's on Their Last Legs Are Risky
If your vehicle has more than 150,000 miles on the clock, the end may be nigh. It is likely that the car will be costing more and more in maintenance costs.
Worse than this, it is more than likely that it could suffer a complete mechanical breakdown at some stage. This could leave you facing a huge bill due to the lack of available parts for the model.
This will leave you with a car that cannot be sold or shifted. It doesn't have to be like this, however.
If you send your car in to be scrapped, you will receive money for all of the different metals within the body. Aluminum, copper wiring and steel are all valuable commodities.
You can make good money selling them from your vehicle. But be wary of losing money by having to tow a broken down vehicle to the scrapyard.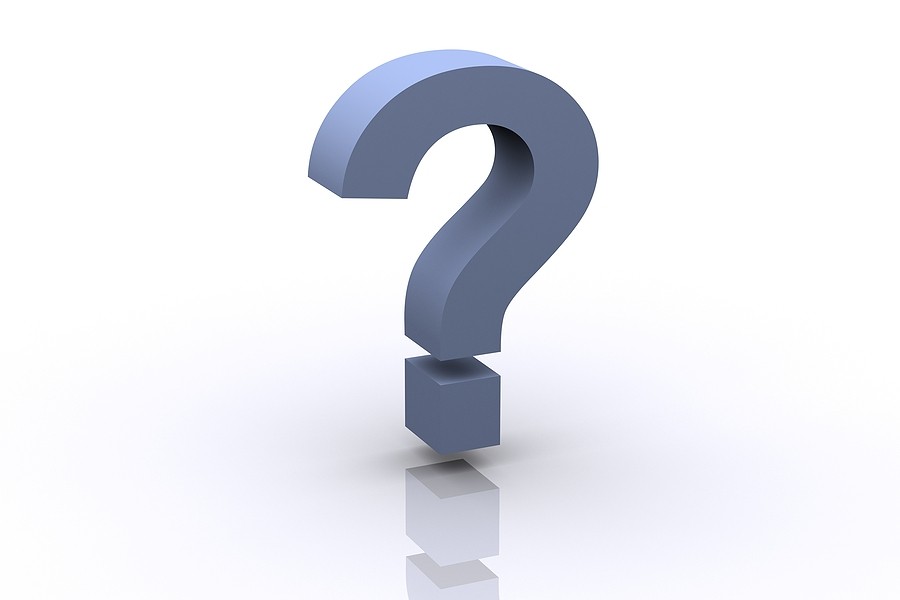 5. Upgraded Technology
In the years since you purchased your vehicle, you will be surprised how much the game has moved on. Gadgets and gizmos which were only used in the top-end models of the time have now trickled down, making driving more enjoyable for everyone.
Upgrading to a new vehicle gives you the chance to enjoy a significantly better quality of driving.
Trip computers allow you carefully plan your rest stops. Adaptive cruise control means that you can stay at the maximum speed without the risk of any speeding tickets.
Other modern conveniences include being able to link your phone to the car speakers with Bluetooth, and roasting hot heaters change driving from being a chore into a luxury.
Do you regularly use your vehicle to take long drives for work? It may be worth considering the upgrade in those circumstances. A few upgrades to the amenities will make the drive much more manageable.
6. Retro Isn't Always Cool
There has been a trend towards vintage and retro in the last few years. However, simply having an old car doesn't mean that you'll fit nicely into that trend.
If your vehicle is on the verge of a breakdown, visibly rusting and in poor driving condition, the kids aren't going to see it as cool. They will see it for what it is: scrap metal.
You should do the same, take it to a high-quality scrap yard where you will be able to earn some good money for the metals and materials that it is made of.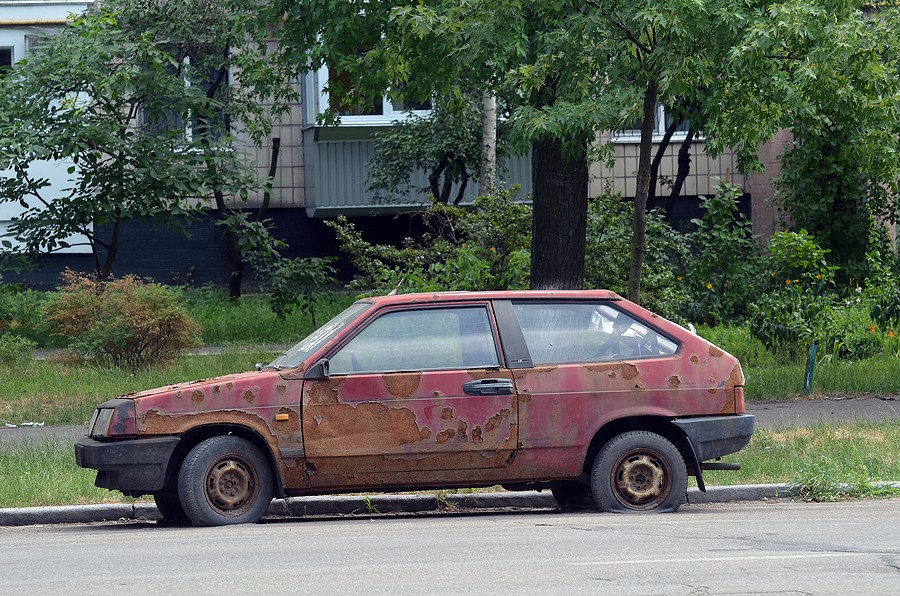 7. New Cars Have A Warranty
By the time that your old vehicle reaches its 100,000th mile, it's probably been out of warranty for a decade.
This means that any crash, breakdown or damage is going to have to be covered by you. Especially with an older vehicle which lacks parts, this can be very expensive.
You will have no such problem with a newer car. Virtually all manufacturers will provide a warranty.
Any mechanical breakdown, either before a certain mileage or before a time period has elapsed will be covered by the manufacturer. This should provide you with peace of mind when driving.
8. Financing Is Available
It is easier than ever to get the vehicle of your dreams. This is because there is a wide selection of financing options available for new vehicles.
After you have sent your old vehicle to the scrapyard, you will have some cash available to put down as a down-payment.
From there you can either lease a vehicle or arrange monthly payments. You could walk away with a new car the very same day that you scrap your old one.
9. Building Credit Scores
Having access to finance is beneficial because it allows you to stretch out a series of payments rather than take on a single large bill all at once.
But it also has an additional benefit. It can allow you to improve your credit score. As you successfully make monthly payments towards your vehicle, your credit score will steadily improve.
This means that it will help you out when you choose to make other significant payments. Whether that's a house or other major payment, having a positive credit history is a big helping hand.
10. Metals Are In Demand
Globally there is more need than ever before for metals. Take advantage of this when you scrap your vehicle.
With global tariffs on steel rising, and other market pressures coming into play, there has never been a better time to get rid of an older vehicle.
The steel, aluminum and copper inside of your vehicle are all globally traded commodities. As such, they can rise and fall in value depending on the market.
Take advantage of this to make yourself some money that can contribute to your new car.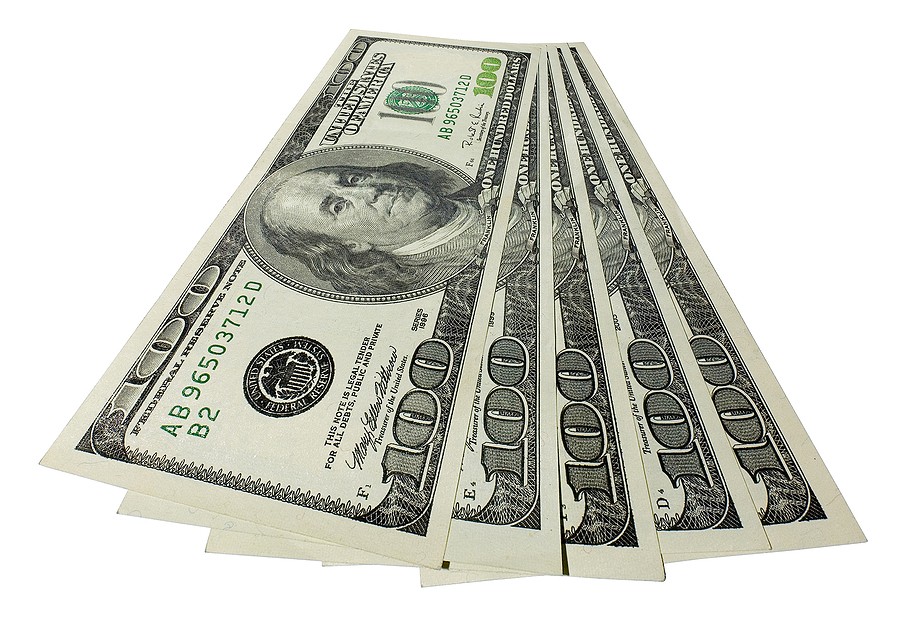 11. Sometimes a Change is Needed
Sometimes, you don't need to have a reason for making a change. It can just be that you want to do things slightly differently for once.
If you've had the same car for seven or eight years, it can begin to feel a little bit boring. Same handling, same color, same experience.
A new car can bring about a little bit of change to take you out of the malaise. Buying a new car allows you to give yourself the right vehicle for your lifestyle, which may have changed since the previous car.
You could up-size to an SUV, for those camping trips in the wilderness with your family. Or you could finally treat yourself to the little two-seater sports car that you've had an eye on for the longest time.
Changing your vehicle shouldn't be seen as a punishment. It's a fantastic opportunity to refresh your lifestyle in the best way possible.
There Are Endless Reasons To Buy a New Car
As this article makes clear, there are lots of great reasons to buy a new car in 2019. Not only are there better options than ever for picking up a new car, but you can make money from your old car in the process.
This means that the process really can be win-win. You should look at your old vehicle as an opportunity rather than a burden.
Please feel free to contact us for a free consultation on the value of your vehicle.