The Lone Star state is bigger than many countries and the wear and tear on a car traveling the great distances can cause a newer used car to become a junk car. Owners of used cars are discovering that they may have to sell their old reliable form of transportation a whole lot sooner than planned.
Depending on the condition of the car, a seller has a few alternatives. He can approach a new car dealership or big used car franchise and offer the car as a trade-in for a brand new car or later model used car or sell the car for cash. If the car is in a condition that causes a dealership from giving a good offer of either cash or trade-in value, then the seller may be considering how to sell a car privately in Texas.
Selling A Car By Owner In Texas
 Selling a car privately in Texas may be more of a hassle than selling it to a dealer or used car franchise. When selling a car to a dealership or used car franchise, the company knows the laws of what is needed to complete a sale and have most of the forms necessary to complete the sale. Moreover, there is no need to visit the Texas Department of Motor Vehicles during the process to supply the proper documents needed to record the sale.
However, selling a car by owner in Texas can be a whole lot more complicated if the sale is to a private buyer.
As the seller, you are responsible with having the proper documentation for the car, filling out the proper forms along with the buyer, getting the car inspected, cleaned and detailed to entice a potential buyer and on and on.
To make sure that you perform all of the requirements necessary to sell the car most people who have had the experience of selling a used car to a private buyer would suggest you create a checklist to follow with these specific to do's:
Prepare the car for sale.
Gather information on the car.
Obtain necessary documents from the Texas Department of Motor Vehicles.
Estimate the value of the car.
Find a buyer.
Negotiate the sale.
Meet the buyer.
Understand your legal liability.
Complete the sale.
Each item on the checklist offers its own set of annoyances.
If you intend to sell your used car in Texas, then you will have to pretty it up, repair those dings and dents in the body, wash the exterior, clean the interior and remove personal items from the back seat, trunk, door pockets, nooks, glove compartment and from under and between the seats.
Then you have to gather information about your car including make, model, and year, collect the title, registration and vehicle identification number (VIN).
You should already have the title in hand because you received it from the DMV when you originally purchased the car. If you misplaced it, then you need to get a copy from the DMV. You receive new registration documentation every year from the DMV. However, if you misplaced that, then you need to get a new one from the DMV.
Potential buyers will expect that you have records concerning the history of the vehicle. So, keep receipts of payment for maintenance and repairs. You should also jot down the odometer reading, structural damage information, theft history, recall information and auto insurance information.
When you actually transfer ownership of the car, the state of Texas requires that the official title be transferred to the buyer. To do this, you need to fill out the back of the title.
If you don't properly transfer the title, then you could be responsible for violations and crimes committed by a driver of the car. The Texas DMV suggests that you go with the buyer to your local county tax office to assure that the application for a new car title is officially and properly done.
If you need to get a duplicate title because you lost the original one, then you will need to submit an Application for a Certified Copy of Title (Form VTR-34, show your photo identification, and pay a fee of $2.00 if you mail in the application or $5.45 to obtain a title in person at the DMV.
You should expect potential buyers to ask you for a history report of your car. You should all of this information written down so that you can show it to potential buyers. The vehicle history report should include information on any past accidents, occasions when the car was stolen or there was an attempt to steal it, information as to whether the odometer has been tampered with, and info on major repairs.
As part of your education on how to sell a used car in Texas, you should also have knowledge of tax laws. Once you sell your car, you will need to report the sale to the Texas Department of Transportation. You are also required to provide the sales price of the vehicle. The buyer is required to pay a sales tax, which is referred to as a use tax.
You may think that this concludes the hassle. It doesn't. Next, you will have to determine the value of the vehicle so that you can ask for a fair price.
Visit the website of the Kelly Blue Book. The site will help you figure out the true value of your car and how much you should charge for it.
The hassle continues. You have to find a buyer. You can place an ad in the local newspaper, in Craigslist, or AutoTrader or you can simply put a "For Sale" sign on your car that people can see when your car is parked.
The ad should include information about the car like make, model, and year, its condition, and how a potential buyer can contact you. You should provide your cell phone number so that you can be reached wherever you go.
Consider more than one offer. Once you have cut down the list of potential buyers to a manageable few, then contact them and start negotiating.  Once you have the best offer, arrange with potential buyers for a meeting during which they can inspect the car and test-drive it. Be sure to check with your auto insurance provider to find out if it is okay for a potential buyer to drive your car.
When you and the buyer are ready, meet so that you can turn the car over to him or her, give them the keys to the car, and take away the license plates. You don't want the plates to remain on the car because if the car is used in a crime the plate identifies you as the owner. Also be sure that you cancel your auto insurance starting when the car is turned over to the buyer.
Finally, the hassle is over.
How To Sell A Used Car In Texas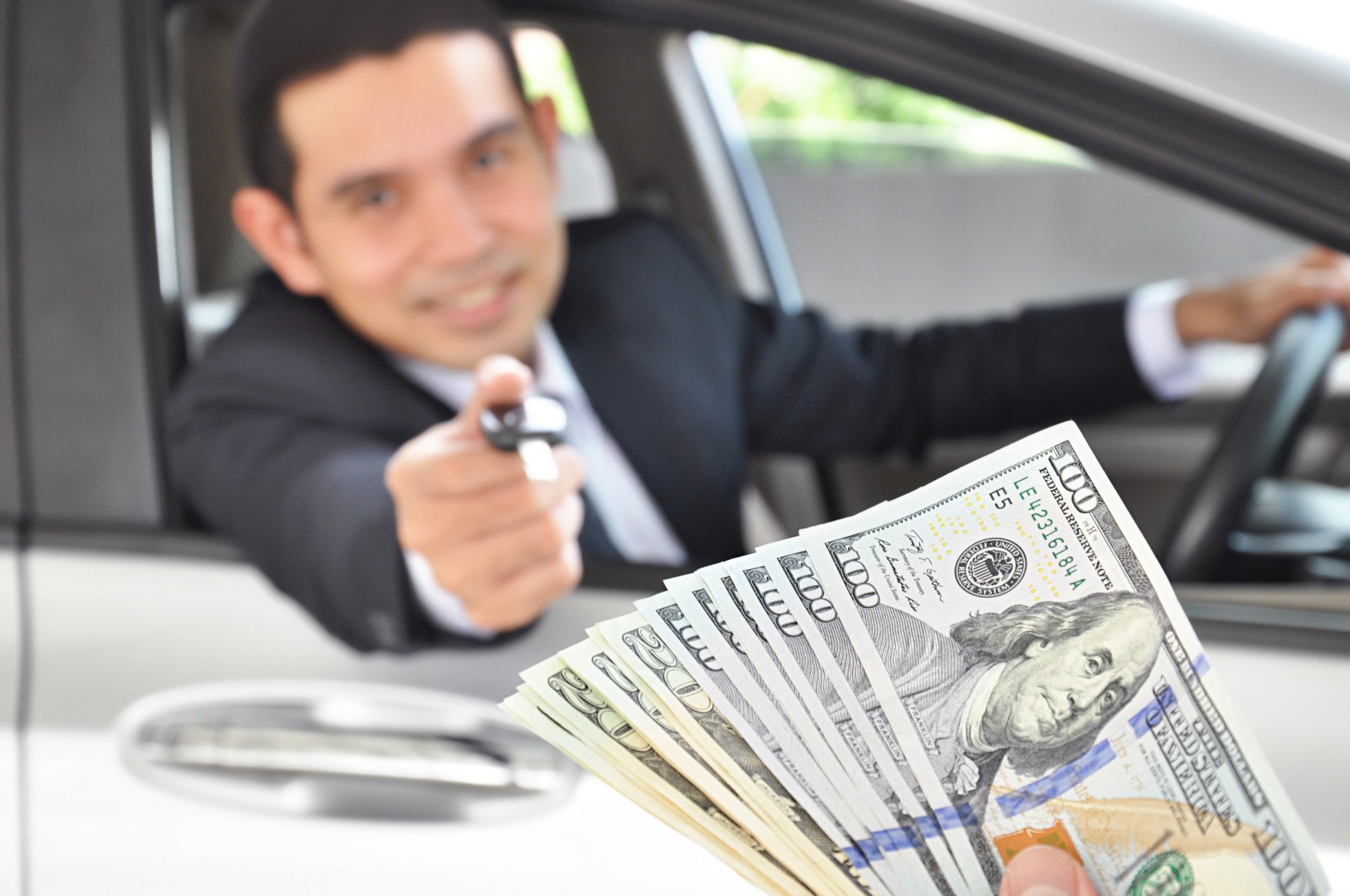 If you are trying to unload a junk car that runs or not, then you may be limited to who you sell it to.
If the car is in bad shape then your alternatives are a junkyard or an auto salvage or auto-recycling yard.
This provides another whole set of difficulties. For example, you need to be conscious of scams, you need to know that the junkyard or car salvaging yard will pay to tow the vehicle to their location, and you need to select a number of junkyards and car salvaging or recycling businesses to talk to about buying your car.
If you decide to focus on a junkyard, then their price depends on the value of the metal, copper, etc. in your car. Price depends on supply and demand. When the supply is low and the demand is high, then you could get a decent amount of money for your car. If the supply is high and the demand is low, then you shouldn't expect to get a lot of cash for your effort.
A auto salvager or auto recycler focus on different sections of your car. They want to salvage parts that work, metals and plastics that can be recycled, and accessories like an audio system that can be salvaged. However, you should still expect not to get top dollar for your car.
If you are a skilled do-it-yourselfer, then you might do better to salvage the accessories and parts of your car yourself and try to sell them to auto parts stores. If your car is popular and there is a shortage of parts for the particular make, model, and year of your car, then you will get more cash.
However, all that work of salvaging parts and products from your car and then finding buyers can take a lot of time and effort.
Doesn't sound too promising, does it?
Well, there is another alternative that might get you more cash than any of the other options discussed here.
Cash Car Buyers. Com is an online business that wants to buy your car.
Cash Cars Buyer wants to buy your junk car. We will come to you, pay you cash for your car and then drive it away or pay for a tow truck to take it away. You can connect with Cash Cars Buyer online 24-hours a day, seven days a week, 365 days a year.
There is no paper work you need to worry about. We have all the documents you need to satisfy the requirements of your local DMV. There's no problem if you've lost your title. We can purchase your junk car whether you have a title or not.
Just click on our name above. That will get you to our landing page where you'll find a form that asks for information about your car. All we need from you is:
The year your car was manufactured.
The make
The model
The odometer mileage
Your full name
Phone number
Email address.
The city and state where you live.
Provide us with all that information and then just click.
We buy any car manufactured between 2000 and 2018. Wondering about 'junk car buyers near me?" Cash Cars Buyer has sites throughout the United States. So, yes, we are near you.
If you are looking for cash for junk cars TX, then we are here for you. Our friendly representatives will go the extra mile to ensure that you have a pleasant experience selling your junk car.
We have been in business for more than a decade and have built a good reputation through buying cars from literally hundreds of satisfied customers in Texas.
We're bonded, licensed, and insured as a dealership. And, since we are not a traditional dealership, we can make deals for junk cars that no dealer will be able to make.
Who buys junk cars? We do and we do it as easy as 1, 2, 3.
In less than a minute we can give you a free estimate.
After you accept the offer, we will work with you to schedule a date for your junk car to be removed. Our representative will perform a quick inspection at your home or place of business.
We pay you cash for your junk car. No hidden fees. You get real cash in your hands the same day.
If you are looking for an honest and fair selling process for your junk car, then your best alternative is Cash Cars Buyer. We want to buy your car as much as you want to sell it. We urge you to visit the Cash Cars Buyer website to get started today