When it comes time to upgrade your vehicle situation, it's easy to get overwhelmed with excitement. After all, our cars are very much a part of us. We rely on them, take them everywhere with us, and ultimately, form a type of bond with them.
However, when it's time to sell your old car, the process can be a little tricky. Depending on the shape it's in, learning how to sell your car in Georgia can be darn-near impossible.
However, don't throw in the towel just yet. There are several tips you can use to improve your chances of success. Additionally, there are fail-safe options for those who just need to scrap their cars entirely.
Keep reading for all the details.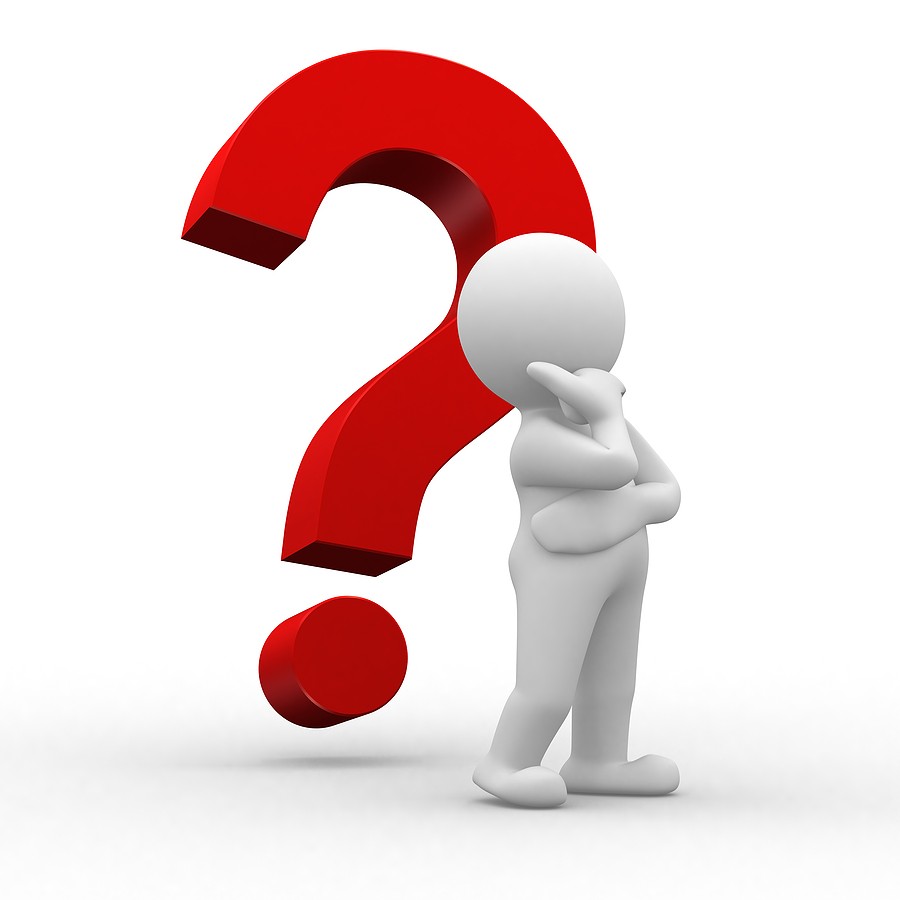 How to Sell a Car in Georgia
When you're deciding how to sell a car in Georgia, there are a few things you need to consider. First, you need to make sure you're doing things legally. Second, you need to make sure you're covering all your bases to make sure you get as much money for the car as possible (while still being honest, of course).
1. Detail the Car
Even if you're selling a car as a "mechanic special," you need to take the time to clean it up and make it look pretty. It may feel unnecessary, but it helps to show people the potential the car still has, even if it's on its last leg.
If the car is in good shape still, detailing it will give it a fresh and clean feel that potential buyers will expect. In turn, they'll be more likely to take the sale seriously. Alternatively, if the car looks like it hasn't been cleaned in months, they will likely equate that with how well it was maintained.
2. Decide What Repairs to Make
Next, when you're figuring out how to sell a car in Georgia, you need to decide what repairs you're going to make if any. Is it worth it to invest any money into the car before you sell it? If so, which repairs will give you the best return on your investment?
If the car is far past being fixed, you may want to consider selling it for parts. If done correctly, it can be quite lucrative. You can sell the entire car to a junkyard and they will part it out, or you can part it out yourself (this will require tools and some mechanical know-how)
3. Use Various Methods to Advertise the Car
Regardless of what shape the car's in or how you're trying to sell it, you'll need to make sure you get the word out there to as many prospective buyers as possible. This will involve a little bit of grunt work on your end in the form of marketing.
First, look at all your cost-free options. Facebook is a great tool you can use both on your personal page and on community buy/sell/trade pages. These community pages often require you being "accepted" as a member, which only takes a day or two, depending on who runs the page.
You can also try Craigslist. However, be warned that there are tons of scammers on there. Protect yourself by:
Deal face to face
Bring a friend
Protect yourself against identity theft
Deal in cash (but be smart about it)
Lastly, you can pay for ads on Facebook, your local newspaper, etc.
4. Be Ready to Negotiate
When learning how to sell a car in Georgia, make sure you educate yourself a bit about how to negotiate. This also means knowing exactly how much your car is worth in its current condition.
Take a good deal when you see it, be willing to compromise a little, but know when to walk away.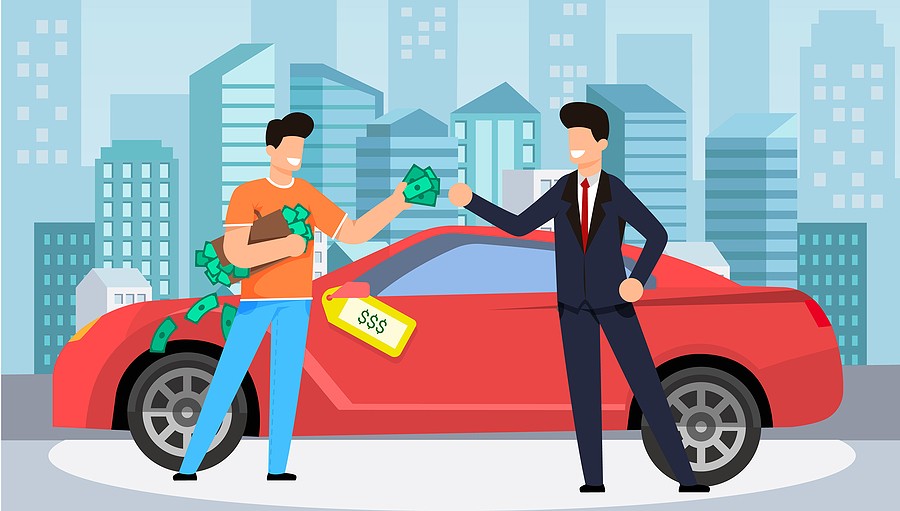 5. Consider a Car Cash Buyer
If you're having trouble selling your car or don't want to go through the hassle of advertising, you can also consider a cash buyer. While there are some negative connotations about some cash buyers, there are those out there who are reputable.
For example, we are licensed, insured, and operate as a legitimate dealership. We provide a safe and fair way for people to sell their junk cars for cash without dealing with shady characters!
6. Transfer Ownership
When you're learning how to sell a car in Georgia, one thing remains vital regardless of how you go about it – you must legally transfer ownership of the car.
On the back of the title, there is a form for the transfer of ownership. On the form, you'll need to fill out the seller's and buyer's information, the VIN number, the date, and the current mileage of the car.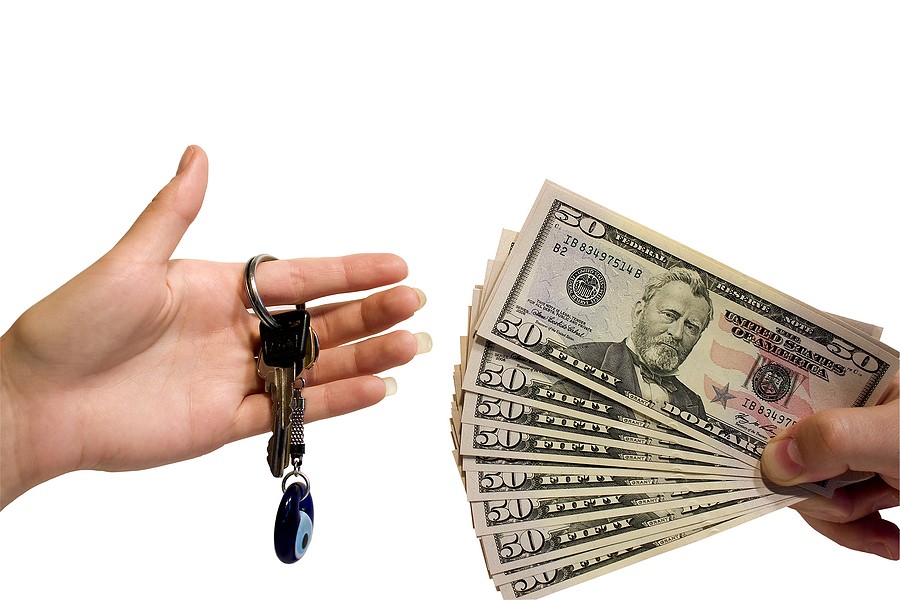 7. Cancel Registration and Insurance
Once you've officially sold the car, you'll want to do yourself a favor and cancel the insurance and registration on it. You don't need to be paying the monthly insurance cost on a car you no longer own.
Additionally, if the car is still registered in your name, you could be held responsible for any parking tickets, outdated tags, etc.
8. Complete an Official a Bill of Sale
Finally, for both you and the buyer's sake, you need to complete a notarized bill of sale for the car. This will serve as proof for the buyer at the DMV when they go to register the car under their name. However, you will also need a copy.
You can print a bill of sale form from online, which will include the vehicle information, buyer and seller information, date, price of the sale, and so on.
Need More Help?
Learning how to sell a car in Georgia can take a lot longer than expected. At any given time, there are probably hundreds if not thousands of people in your area looking to sell their car. It can be especially difficult if your car is in disrepair.
If you're looking to get your car off your hands for a fair price, contact us today or get an instant online quote.