Reports show that car wrecks occur as often as every 60-seconds around the world. While this doesn't always result in injury or death, it does mean a lot of money gets spent on repairs. In the US alone, this means more than $230-billion per year (or $820 per person). Despite whether it leads to a total loss. There's no denying that selling a vehicle after a wreck makes the process a lot harder. If you've recently been in one and are not sure how to sell a wrecked car once it's damaged, you've come to the right place. First, you'll want to take the proper steps after the accident. Then, determine who buys wrecked cars. Last, consider selling your wrecked car for parts.
Let's look at each of these in detail to ensure the best results.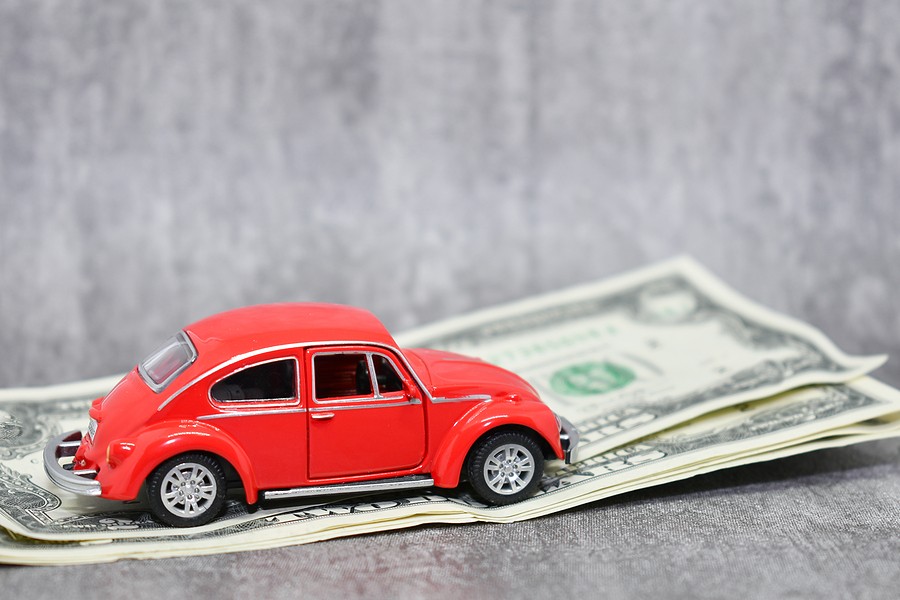 Steps to Take After a Wreck
Even if it's as small as bumping into a car in a parking lot, leaving the scene of an accident is a crime. Penalties vary from state to state. But if there's only property damage, it's likely a misdemeanor offense with fines as high as $300. If there's an injury or death, most states view it as a felony, meaning higher fines and possible jail time.
Don't Put Yourself in Danger
Car wrecks cause chaos – lights are flashing, people are panicked, horns are honking. For this reason, ensuring your safety is the first thing to consider. Start by turning off the engine – this will help to avoid a possible fire hazard. Then, turn on the hazard lights. Be sure to check yourself for injury, since more harm can result from movement. If the wreck is less-severe, you might consider laying some road flairs. But first, make sure there's no immediate danger nearby from other vehicles. Ultimately no scene's the same as another.  Be cautious – and don't take any needless risks.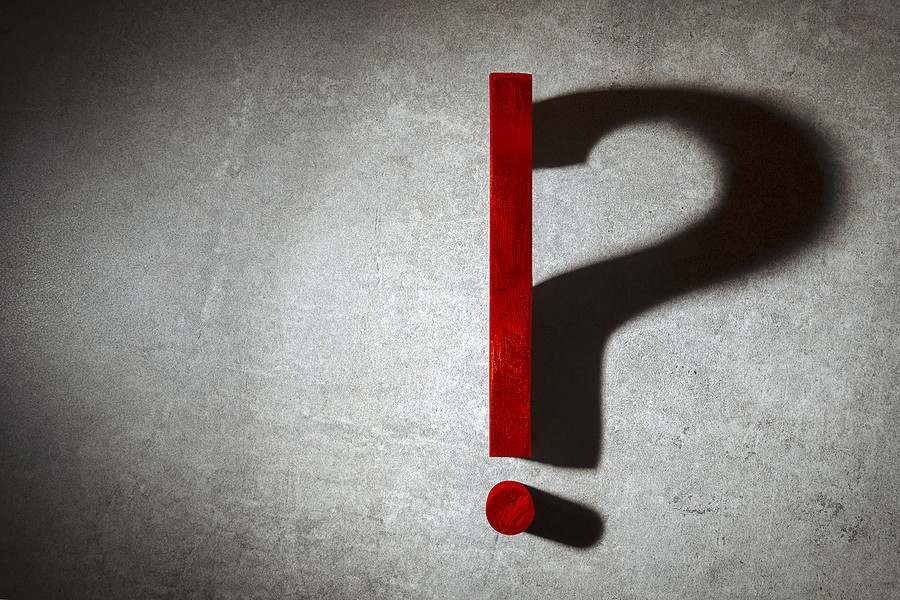 There are many reasons to call the police after a wreck. First, is that they will ensure help arrives in the event of any injuries. Second, they'll secure the scene so that things don't get worse. Third, they make sure contact data gets shared between those involved. Last, not calling the police might lead to legal issues.  And can result in your coverage getting denied.
Taking photos after a wreck is a great way to protect yourself if legal action gets pursued. You should take shots of each vehicle, any property damage, and the surrounding scene. As well as any witnesses or any injuries, so long as it's safe to acquire them. They also help during talks with your insurance company. If you suffered any injuries, try to have a friend or family member take them instead.
Exchange Contact Information
The most vital thing to do after a wreck is to ensure you're safe against legal action. For this reason, you should always exchange contact data with those involved. What should get swapped? Name and contact info, insurance details, including policy numbers. Driver's license and plate numbers, the location of the wreck, and the make, model, and color of each vehicle. If the police get dispatched to the scene, they should handle this on your behalf.
Notify Your Insurance Company
Once the dust has settled, and the scene is safe. Be sure to let your insurance know of the wreck as soon as possible. Failing to do so may result in your claim getting rejected. They should guide you through the process, but make sure to give them the following data. The date and time of the accident, and if anyone suffered injuries. As well as if there was any property damage. Next, the name and contact info of those involved and their insurance info. And last, if the police got dispatched.
Many people avoid seeing a doctor at all costs, but when it comes to a wreck, doing so might save you in the long run. Many of the common injuries resulting from accidents have delayed effects. Meaning you don't notice them until much time passes. Watch for the following symptoms. Headaches, dizziness, neck, shoulder, or abdominal pain. As well as numbness or tingling, vision or jaw issues, ringing ears, or mental problems. The reason to see a doctor early is they will document these symptoms early on in case they persist. Which is helpful when it comes time to seek payment from insurance, or if legal action is required.
Where Can I Sell My Wrecked Car?
Now that we've covered what to do after a car wreck. Let's go over selling one. Options include dealers, private buyers, and salvage lots. We'll also cover negotiating a payout with your insurance company, as well as how to donate a wrecked car.
The most important factor when considering a dealer is whether your wrecked car has a clean title. Why? Because they make their money repairing and selling them, and if it has a salvaged title, it's a lot harder. For several reasons, the first being that they can't sell additional service contracts. The other thing is that most banks won't lend money on a salvaged vehicle, which cuts out a lot of their market. Some dealers buy and sell them though, for this reason, it's always a good idea to call ahead of time to inquire.
Pricing Tip with Dealers – If your car wasn't labeled a total loss after a wreck. But needs some body-work before it's marketable, be sure to get a few quotes from body shops, this will help during negotiations. As well as ensuring you don't leave money on the table. Remember, a car that has an accident on its record is less attractive to buyers, be prepared for low offers.
Private Party
Private buyers are often hunting for the lowest price possible. And depending on the severity of the damage, they might be interested in buying a wrecked car. Since a car with an accident on its Carfax report is more of a risk, you should do everything you can to ease their minds. Advice includes giving buyers several quotes from local body repair shops. And giving as much info about the accident as possible. Be honest about what you're selling. And consider providing a Carfax report to show you're not hiding anything. Some common marketing platforms include Facebook Marketplace and Craigslist.
Pricing Tip with Private Buyers – Highlight if the damage is minimal, especially if it didn't include the airbags deploying. If there was extensive damage, but the title isn't salvaged, be sure to let them know it's still clean. If it does have a salvaged title, check out our previous article for more info on selling it.
Salvage Yard
Salvage yards make their money by tearing cars apart and selling them piece by piece. Then, they melt the remaining scrap metal. First, they prepare the car by draining any remaining oil, coolant, fuel, and other fluids. You should only consider a salvage lot if your car has extensive damage that makes it hard to market. A big part of the equation is the size of the vehicle. Since the bigger they are, the more they weigh, which means there's more metal for melting. Salvage yards rarely offer free removal, which is why you should always factor in the price to rent a tow truck. For more info on determining the value of a salvaged car, check out our previous article here.
Pricing Tip with Salvage Yards – Sadly, salvage lots don't always have the best reputations. To ensure things go smooth, try to only go through licensed lots. They operate at industry standards. Which means they'll have a certified scale, and you'll not risk getting scammed.
Insurance Companies
After letting your insurance know that you've had an accident. They'll schedule a time to send someone out to appraise the damage. If the repairs exceed roughly 70%-80% of the ACV (Actual Cash Value) of the vehicle. They may determine it as a total loss. How does this affect you? It means your car will have a salvaged title, making it illegal to drive again until repaired. The ACV is the worth of the vehicle at the time of loss. Depending on the severity of the damage. It may be a good idea to accept the insurance payout rather than trying to sell it yourself.
Pricing Tip with Insurance Companies – For the best luck when negotiating with an adjuster. You should prepare by doing some research. First, be sure to inform them of each option on your car, this will help to raise the value. Then, collect receipts from any major mechanical work performed in the last year. Next, search the used car market in your area for comparable models. With this information in hand, you can attempt to negotiate a price you feel is fair.
Car Donation Organizations
And then there's donating your wrecked car to a charity. Why might this be a good idea? Because most offer free removal. And if it's a 501 (c) (3) organization, you can write it off at tax time. For more information on donating a wrecked car, check out our previous article here.
Selling a Wrecked Car for Parts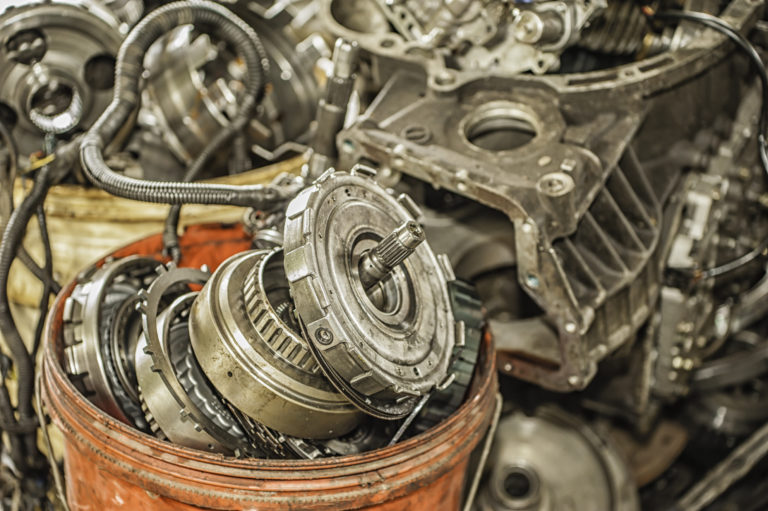 Let's now look at a few of the most valuable parts on a car that may yield you more money if you're willing to sell them yourself.
Aftermarket sound and navigation systems add little to the value of a wrecked car.  Thankfully, these are easily removed and can likely sell for a few hundred dollars on sites like Craigslist, Facebook Marketplace, and eBay.
Exhaust System/Catalytic Converter
Depending on your mechanical prowess. An exhaust system in good condition might yield you a decent payday. It's important to note that any vehicle made after 1975 has a catalytic converter. Which contains precious metals like palladium, platinum, and rhodium. These are some of the most expensive metals on earth. And are worth selling if you have the time and ability. Check out our previous article for more info.
There's a large market for used fenders and bumpers, which makes selling them lucrative. Fenders guard your wheel wells, as well as the undercarriage of your vehicle. And bumpers protect the front and rear against impacts. They also contain materials such as steel, fiberglass, aluminum, and plastic.
The first thing to consider when it comes to selling your tires is their condition. With plenty of life left, you should have no issue selling them online. Be sure to include the make, model, type, and size, and use a penny to show the remaining treat in a few photos. If there's less than 50% remaining tread, you'll find resistance when trying to sell them. If this is the case, you can contact a local recycling center and inquire if they buy tires. Recycled tires get used for many things, including making new tires. As for rims, market them using Craigslist, Facebook Marketplace. You should have no issue finding interested buyers.
And Then There's Us – Cash Cars Buyers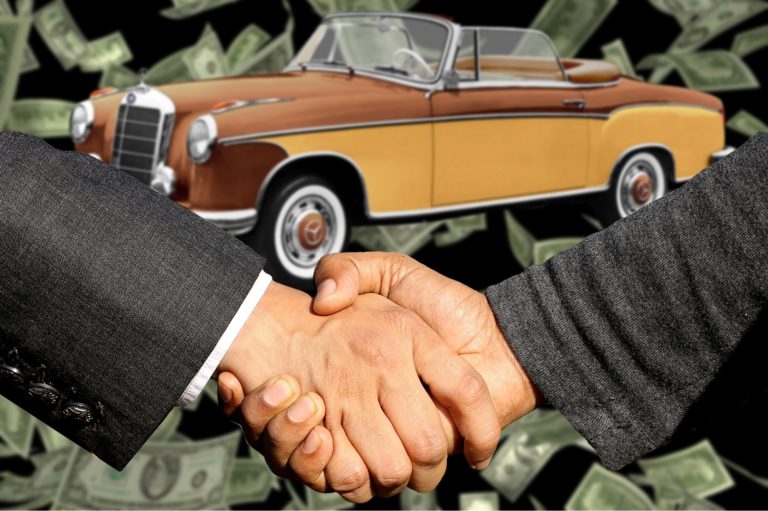 We realize that not everyone has the time, patience, or the resources to sell a car after it's been in an accident.  For this reason, at Cash Cars Buyers, we focus on making the process fast, easy, and uncomplicated.  Let's look at a few of the many reasons that wrecked car sellers choose us over anyone else.
With the average cost of renting a tow truck ranging between $100-$300, finding a place that offers free removal adds a lot to your profit margins. At Cash Cars Buyers, we've got you covered. We'll show up, pay you cash on the spot, and haul it away for free.
No more spending hours with dealers, private buyers, or scrap yards trying to find a bottom-line price for your wrecked car. With us, it's as simple as heading to our site here, click on "Get Instant Offer," and telling us a little about your vehicle. In less than a minute, we'll provide a competitive offer with no if's, and's, or but's.
Once we arrive on-site, we'll do a quick inspection to make sure everything matches up. Then, we'll hand you a wad of cash and be on our way – it's that simple. Instead of wasting days, weeks, or months finding a buyer, negotiating a price, and waiting on payment. We aim to put cash in your hand in as little as 24-hours.
Who buys what? We buy everything. Don't cause yourself unnecessary stress. Instead, stick with Cash Cars Buyers. We want all years, all makes, all models, in any condition. Whether they're running or not, if they are ugly, or even if they have an odd smell.
Selling a Wrecked Car – Why Worry?
There you have it, selling a wrecked car from A-Z. You should now have a better idea of what to do immediately following an accident. And understand who buys wrecked cars, as well as how to secure the best price possible. If you do choose to sell your vehicle for parts, you should now know a bit more about how to do so. If that sounds like too much work, you can always contact Cash Cars Buyers for a no-hassle, fast solution for selling your wrecked car.
Visit our site here, or contact us directly at (844)-663-7286.