Is it time to sell your car for quick and cool cash? Cash Cars Buyer provides quality car-selling experiences for the residents of Rockford, IL. Whether your car is running or not, we will buy it for top dollar! From the broken-down SUV sitting in the cul-de-sac to the jalopy parked in the backyard, we purchase all cars made from 2000 to 2018!
Yes, we offer cash for junk cars!
Sell Your Car Fast with Quick Offer!
Do you have a non-running van that has been sitting in your front yard for months? Then you may have a junk car. Are you sick and tired of wildlife using your dented two-seater as a nesting area? Then it may be a junk car. So, what is a junk car? A junk car is any vehicle that costs too much to repair beyond its value or the owner's ability to fix it. So, if you have a junk car, then sell you fast with our quick offer!
Sell Your Car Easier with Cash Cars Buyer
Here in Rockford, IL, car sellers must follow some steps before selling a car. After removing the car's license plate, you must give the car buyer a signed, valid, and dated title certificate. Next, you must fill out a Notice of Sale form attached to the bottom of the title and mail that into the IL Secretary of State (SOS).
Then take the time to exchange vital information with your buyer. Illinois requires a Bill of Sale. Don't forget to make a copy of the Bill of Sale for yourself before giving it to the buyer. After you finish with all steps, you must send a completed Seller's Report of Sale, or Form VSD 703, to the IL SOS Vehicle Services Department. Click here to learn more.
Cash Cars Buyer is a trustworthy, professional, and skilled car buying company. We realize that you may have to spend some money and time getting all of the required documentation to sell your car. But we promise you that it makes the sale easy, convenient, and fast.  Additionally, having all of the paperwork needed for the car sale releases you as a liable party during and after the purchase.
Selling your car has never been easier with Cash Cars Buyer; the correct paperwork makes your car-selling experience awesome!  Think of your paperwork as your "shield" during the sale of your vehicle. There's nothing better than being protected!
Sell Your Junk Car To Us!
Have you dealt with companies that require you to buy a car from them once you decide to sell your car? Well, that's not the case with Cash Cars Buyers! In fact, we are not interested in you buying anything from us! We will never collect money from you for the sale of a car.
Sell Your Car Fast with Quick Offer!
If you're thinking about selling your car in a Facebook group, Instagram, or on the Rockford, IL Craigslist site, then good luck! With online selling comes lots of work as well as risk. Although some folks report success with online car selling, lots of people have no luck going that route. First, an online post requires that you have pictures to show of the car you want to sell. You have to take pics of every angle of that car too! Secondly, you have to write a description that tells the buyer everything about the vehicle. What works? How long has it sat in your driveway? Folks need information before buying your car. Thirdly, you have to post to a few sites. Then if your car sells, you have to remove the ads so you won't keep getting phone calls about your sold car.
Be prepared to wait for your car to sell and generate some interest. You may have to wait for days, weeks, or even months for your car to sell. Also, beware of scammers. They make up a large part of online marketplaces.
With Cash Cars Buyer, there is no risk or obligation in selling your car. If you dislike any part of the car-selling experience with us, you are free to leave. We know that won't happen, but we're just saying. You don't have to wait for weeks, months, or even years to sell your car! We also will make you a quick cash offer too! So, there's nothing to lose, but that ole' jalopy on your property!
Where Can I Sell My Car in my Local Area?
Cash Cars Buyer is here in Rockford, ready to buy your car now! Our service area includes the zip codes: 61016, 61102, 61104, 61106, 61108, 61110, 61114, 61101, 61103, 61105, 61107, 61109, 61112 and 61125.
Our local agents care about buying your car and getting you top dollar for it. They are also professional, experienced, driven, dedicated, and understanding. We'll waste no time making you an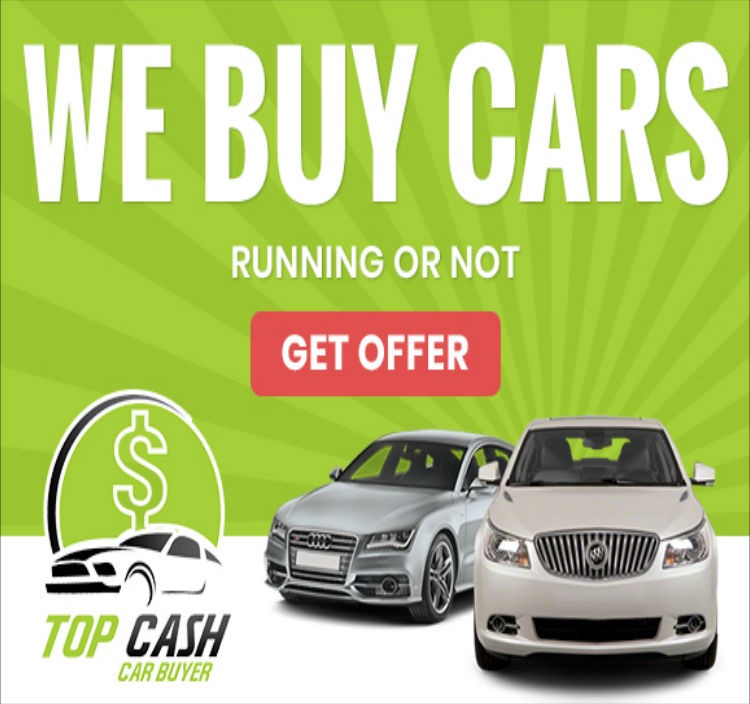 offer you can't refuse on your car! Contact Cash Cars Buyer today, Rockford's premier car buying company!
I Want To Sell My Car For Quality Deal!
Cash Cars Buyer realizes that you have choices when it comes to getting cash for your car. Instead of selling your car online or to a junkyard, we hope you will call us!
Once you have entered your car's information using our online tool by clicking here, we will contact you and give you an honest estimate for your vehicle. Once you accept it, we will we'll make time to come to your Rockford, IL home, to inspect your car.
Our process is a simple one:
Receive an estimate in under a minute.
After you accept our offer, let us come to your home for an inspection of your car.
After the examination of your car and everything looks good, you will have cash in your hands!
We'll even haul your car away for free too!
It's time to remove that clunker blocking your backdoor. You don't need that broken-down van leaking fluids. Stop telling friends and family that your clunker is a lawn ornament.
Contact Cash Cars buyer, your licensed, bonded, insured, and reputable car buying company here in Rockford, IL!