The luxury car market is very competitive, and standing out as a seller can be challenging, especially if you need to gain previous experience and consider the increased number of people joining it yearly. Many people hesitate to join the luxury car market as a seller.
The good news is that automotive experts provided some recommendations and techniques to help you send out individual car markets, boost your sales, and maximize your profits. Furthermore, by implementing these techniques and recommendations, you don't have to worry about significant effort because it only needs a little time.
This article will provide you with a detailed look at the luxury car market and also help you through the process of boosting your sales and standing out.
What does the luxury car market mean?
Before we dive into the details about the tactics and recommendations for you as a luxury car market seller, we need to define the luxury car market and ensure that you understand what this market means and what category it reflects.
The luxury car market represents the part of the automotive market that specializes in high-quality, high-performance vehicles. These vehicles are typically at the high end, representing the most expensive vehicles in the market. As a result, we'll have a specific audience willing to pay this amount to purchase these vehicles.
In the luxury car markets, you'll see a lot of different types of vehicles. For example, you'll see sports cars, sedans, SUVs, and others. Also, you'll see the top brands of the automotive market, like Audi, Lexus, Mercedes, and BW.
The biggest characteristic of this car market is that it's very competitive. Those joining the luxury car market as the source are very strong and understand the techniques needed to send out and boost their sales. However, some junior people looking to join the luxury car market might find it extremely challenging to make any money out of this market without any previous experience.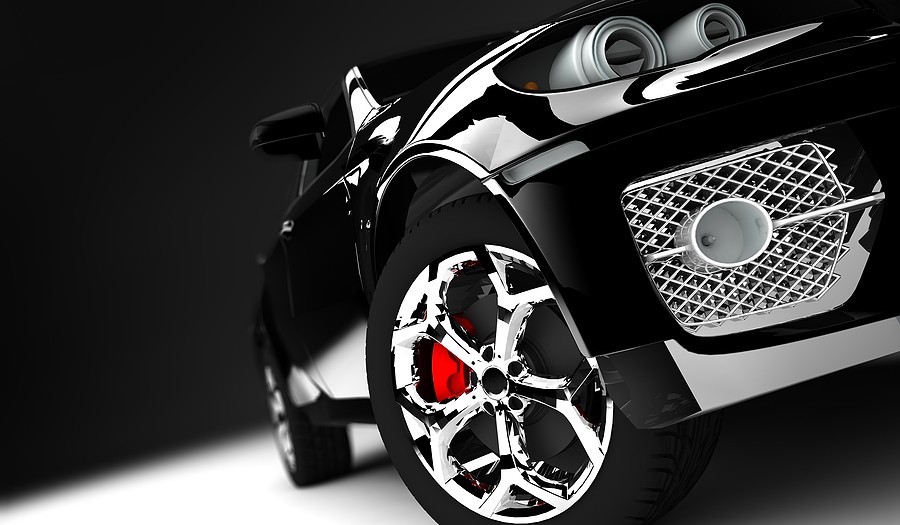 What do you need to join the luxury car market as a seller?
If you're planning to become a luxury car market seller, there are some factors and considerations to keep in mind and ensure that you have before spending the time and effort trying to join this market and making money out of it.
Automotive experts put together a list of factors to consider, which were based on data analysis of previous case studies from successful luxury car market sellers. Let's take a closer look at some of these factors:
Maintain your brand
When you're dealing with a luxury car market, it's different from the typically used car market, where people look for the best deal without looking at Hose this alert. That's not the case because people willing to pay thousands of dollars to purchase a vehicle want to buy the car from a Reputable car seller. That's why one of the first things you need to focus on to improve your chances as a luxury car market seller is to focus on your reputation and enhance your brand.
There are many techniques and methods you can learn about from online books and articles that are focused on how to improve your presence in the such market that is very competitive. It's not going to start from working on this for a day or two because it needs some time, and by investing more time in improving your brand and presence, you'll see an impact on your overall reputation.
Understand the marketing and advertising strategies
Did you know that understanding the marketing and advertising strategies is one of the most critical things to focus on as a luxury car market seller? As we indicated before, sometimes it can be very challenging to stand out among all these big competitors, and that's why boosting your chances by utilizing paid advertising can help you send out among others.
You can create the advertising yourself if you have the time and capacity, but you can hire some car advertising companies who are willing to help you create the right-crafted ads that still stand out among these competitors.
The other thing to consider is that even with paid advertising, some people can be huge competitors who rely heavily on paid advertising. Therefore, you want to hire the right company willing to understand all of this and analyze the market to help you send out as a seller.
Find the best customer service
When selling luxury vehicles, you must provide the best customer service. People are willing to pay hundreds of thousands of dollars to purchase vehicles; if they are still looking for the best customer service, they can easily walk away. You can lose a huge opportunity by just not answering the required questions.
That's why if it's not you who is picking up the phones or replying to customers, you want to make sure that you have the right person in the right place to be very welcoming and understand what needs to be done to serve these customers to increase your chances of sending out in the luxury car market as a seller.
Understand the product
If you're planning to sell luxury cars, you need to understand what you're selling. These vehicles come from different brands and markets, so understanding the details of each product is very important.
Suppose the potential buyer feels that you don't know the ins and outs of this vehicle. In that case, they could easily walk away because they want to avoid risking and sacrificing this large amount of money and a potential seller who doesn't know what he's doing.
If you are enthusiastic about cars, you should be able to pick up all the details about these vehicles in no time. Of course, there are several special things about each car, but the more you go into the markets and sell cars, the easier it is for you to understand all the details about each product. Of course, you don't have to understand everything simultaneously, but learning one or two things about these cars over time doesn't hurt.
Consider financial options
Since you're trying to sell luxury cars, you understand how great the value is, and that's why many people might only be willing to pay some of this money at a time. Therefore, consider providing some financial options that help people and encourage them to buy your car without worrying about paying the whole amount of money simultaneously.
You can provide your in-house financing or learn about other third-party companies willing to provide financial options to those people. Be careful about whom you're working with and understand their reputation before investing and collaborating with any company that has not yet had a clear reputation.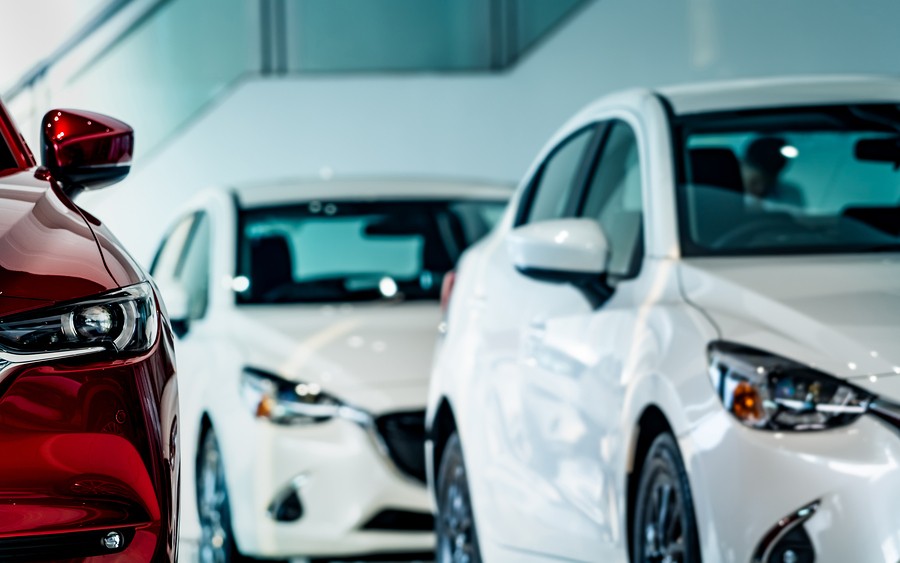 How to succeed in the luxury car market as a seller?
As we mentioned before, getting into the luxury car market as this alert is a simple job, and it takes little time to build your reputation. However, sending out and succeeding in this market can be challenging and require some work. Therefore, be very patient and follow certain recommendations to help yourself increase and boost your chances of making extra money out of this market.
Here's a list of all recommendations you need to consider that helps you succeed as a seller in the luxury car market:
Focus on your network
Any business or any career is all about connections and communication. This all applies to the luxury car markets, and as a seller, you need to build your network and focus on increasing the personal connections between these people. For example, you can create long-term relationships with certain customers by providing them with great services and understanding their needs so they can become your ever-growing customers for any new vehicle you plan to post.
Consider online marketing
As we mentioned, utilizing advertising and paid marketing is a very important tip because nowadays, people are all online, and you can't utilize any social media platforms to help grow your business and increase your presence.
You can start by creating and confirming that you have a clear online presence by having a clear and easy-to-navigate website, multiple social media accounts, and others. Then, increase your presence and attract potential buyers by being active on those platforms.
The luxury car market is slightly different from the used car market, so you want to focus on platforms that are focused specifically on your desired audience. For example, you want to save time trying to bring people looking to buy junk vehicles because they cannot afford what you're trying to sell.
That's why one of the things to consider is what's known as targeted advertising, where you can target a specific type of vehicle from a specific range of income. These people are the only ones who go to see your ad. That's why you have higher chances of getting some Leads and potential conversions.
Improve your experience
As we mentioned, the luxury car market is all about the experience. Aside from building your connections and learning about advertising, you want to ensure that you understand what you're doing. You need to understand the details about each vehicle and what each car is known for.
By showing your experience level and clarifying to the buyer that you know what you're doing and what you're trying to sell, you can strengthen your presence and give them more confidence to deal with you and purchase your vehicles.
Experience is more than just understanding the vehicle types and their pros and cons. It is also about communicating with potential buyers and selling your products effectively while saving your time and the time of those people because they typically might be busy people looking to purchase expensive cars.
Communication and the ability to sail are something you can work on and build as you grow in your career or your luxury car market as a seller. You can still read some books and learn from big sharks known in the market for their effective ways of selling their vehicles in the luxury car market.
Provide unique services
Another way to send out among competitors is to provide a unique, exceptional service. You can consider what services are not provided to those people and try to offer them. When you have this service, people will be encouraged to some extent to buy vehicles from you versus other competitors.
Of course, this is one of many things people consider when buying luxury cars. As we mentioned, you have to have a clear brand and have people trust you before they invest their money in purchasing a very expensive vehicle. Therefore, you must work on all these together until you succeed in the luxury car market as a seller.
Understand the industry trends
Finally, with all that's going on with COVID-19 and all the changes in the automotive market starting in 2023, you need to be up to date with the industry trends. So many changes happen, especially impacting the luxury car market. By being up to date with these trends, you can utilize your skills and change your strategies to attract more customers and stand out among competitors.
For example, you can't subscribe to an auto blog that provides some news about current automotive trends, so you can stay up to date with these and reflect this in your posts and your communication with your customers.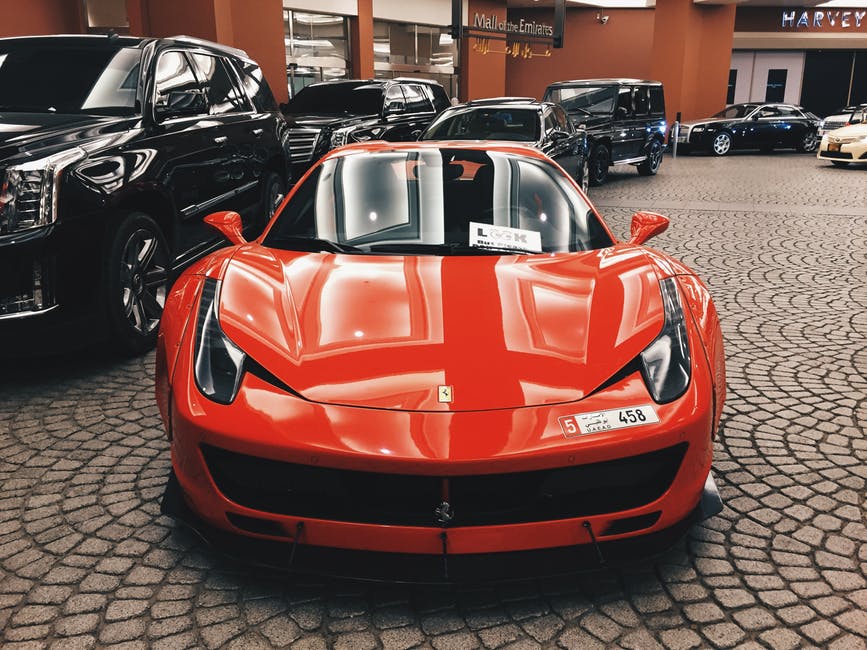 Final thoughts
Joining the luxury car market as a seller is not a valid challenging job, but the problem happens when you want to send out and boost your sales. There are a lot of challenges and competition out there, and without the right technique and accommodations, you might give up and get out of the market in no time. This article walked you through several factors and considerations to keep in mind before becoming a luxury car market seller—from improving the reputation, enhancing the knowledge of products, providing financial options, etcetera.
By implementing these six weeks, you should be a successful luxury car market seller, and you'll have an increased boost in your car sales!
If you're not planning to join the luxury car market as a seller and would like only to sell one car, you can take a shortcut and contact Cash Cars Buyer, who's willing to pay you the top dollar paid for a vehicle similar to yours in your area. All you need to start is to call us at 7737914363.