The battle of Lexus vs. Toyota may not be an obvious one at first, but there's more to it than you might realize. Not everyone knows that the Lexus brand is actually owned by Toyota. Toyota started the Lexus brand in 1986 to produce its luxury vehicles while the Toyota name is applied to a standard line of vehicles. Because of that, under the hood there's a lot of similarities between Lexus and Toyota. You can expect the same kind of reliability and high-value features shared between the two platforms. The difference is related to performance and features that are more luxurious in the Lexus because that's what the brand stands for. But because they are so similar, it can be hard to decide which brand might be the right one for you. Luckily, we're here to help.
Which Brand Performs Better?
Because there is such a range of vehicles available between Lexus and Toyota, the performance of one brand to another can be difficult to quantify. That said, many of the vehicles actually share components such as engines and transmissions making the performance uniform.
The 2020 Toyota Camry comes standard with a 2.5L 4-cylinder engine. You can upgrade that to a 301-horsepower V6 on the XS and XSE editions of the Camry. The Lexus ES comes with a 3.5L V6 standard as does a model like the Lexus GS. Both of these offer you 305 to 311 horsepower. So if you're looking for a powerful vehicle that is still stylish, Toyota and Lexus have you covered pretty well.
When it comes to over the top performance, Toyota has rolled out the 2020 Supra, the fastest car Toyota has ever made. The Supra has a 3.0L turbo inline-6 engine that produces up to 335-horsepower. The top speed of the Supra is 155 miles-per-hour and it can go from 0 to 60 in 4.1 seconds. 
On the luxury side of things, the Lexus RC F model offers up a 472-horsepower V8 engine and a top speed of 168 miles-per-hour. Interestingly enough, the Lexus can do the 0 to 60 challenge in 4.3 seconds, which gives the edge on acceleration to the Supra even though the top speed of the Lexus outpaces it. 
On the tough end of things if you're looking for a vehicle that can more than carry its own weight you can compare something like the Toyota Tundra to the Lexus LX. Lexus doesn't actually make trucks which makes sense when you think about it, but it does have a variety of SUVs. 
The Lexus LX has a towing capacity of 7,000 pounds if you're looking for a luxury vehicle that can also get some work done. Of course, the Toyota Tundra pickup truck has a towing capacity of over 10,000 pounds and it's clearly made for work where the SUV from Lexus just has that as a fringe benefit. A more even matchup might be the 2020 Toyota Land Cruiser SUV which has a towing capacity of 8,100 pounds. Realistically you wouldn't be buying a Lexus if you want a powerful work vehicle that can handle construction type jobs or trailer towing. 
Both brands offer up a variety of hybrid vehicles as well, so when you're comparing things like fuel efficiency the matchup will pan out to be about even. Strictly speaking, we would give the edge to Lexus in terms of performance because what you pay that extra money for a Lexus your in part paying for higher performance but because there are so many similarities you're barely losing any performance with a Toyota. 
Which Brand is More Affordable?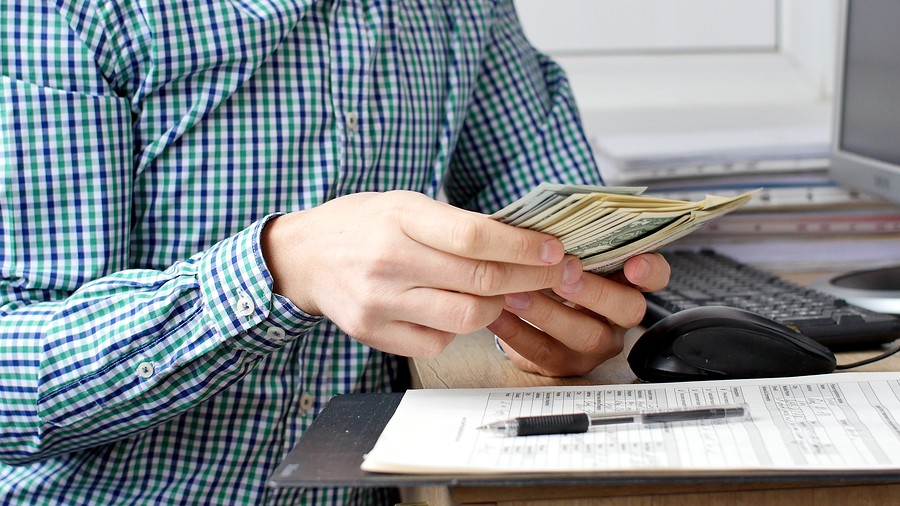 The affordability matchup isn't really fair between the Lexus and the Toyota. Lexus was made to be the high-end version of the Toyota and for that reason Lexus is always going to be more expensive. For instance, the cheapest Toyota that you can get right now is a Toyota Yaris which has an MSRP of $15,650 for the most basic model. The cheapest Lexus that you can get, interestingly enough, is the Lexus UX SUV which has an MSRP of $32,300. So the cheapest Lexus literally cost as much as two of the cheapest Toyotas. The fact that the cheapest Lexus is also an SUV also tells you something about the priorities of Lexus, and how they're priced.
The most expensive Toyota that you can get is the Toyota Land Cruiser. The base model of the Land Cruiser has a starting price of $85,415. The priciest Lexus that you're going to find is the LC hybrid which has a starting price of $97,510. Deck it out with the right options and amenities and you're into a six-figure automobile.
As we said, it's no surprise that Lexus is far and away more expensive. Although you can pick and choose vehicles from one make to the other, you can find Toyota's that will be more expensive and some Lexus models, for instance, there is a clear direction in pricing. As we saw, the cheapest Lexus is the UX which is an SUV and the most expensive Toyota is the Land Cruiser which is also an SUV.
In general, Toyota models are just meant to be more affordable because Lexus is a luxury brand so Toyota will win that competition. 
Which Brand Has Better Features?
You will find as you compare Lexus to Toyota that there is a good deal of overlap in features. The safety features are nearly identical and many of the technological features are similar from one model to the other. The big difference is that Lexus is a luxury brand and as we noted with the base price of the cheapest models, you're going to be paying more for a Lexus and you're going to get more for that money.
The Lexus pads out its price tag from top to bottom with all manner of luxurious features that you won't find in your average vehicle and certainly not in your average Toyota. Things like hand-stitched leather, heated steering wheel, laser-etched wood trim, or even Shimamoku wood trim. You can get a Lexus with an infotainment screen that ranges from the standard 8 inches up to the optional 12.3 inch display.
The range of other features available on Lexus automobiles goes from keyless start to hands-free liftgate to entry assist which, at the press of a button, moves the driver seat back and lifts the steering wheel out of the way so you can ease right into the car and then have it all automatically adjust in the place for the perfect fit. 
The list of features like this really does go on.  They thought of the smallest things such as power folding mirrors and a leather-wrapped heated steering wheel. The GS model even features both heated and cooled seats as well as more advanced features like a 17-speaker Mark Levinson audio system to go along with your Apple Carplay or Android Auto. If you're going to charge drivers $80,000 or $90,000 for a vehicle you want to make sure it has as many of these luxurious features packed into it as possible.
On the flip side of things, Toyota isn't leaving you driving around in a metal box with four wheels by any means. Apple Carplay and Android Auto are fairly standard things to expect at a Toyota these days. That same standard 8-inch infotainment screen is going to be in a 2020 Toyota Camry. You can also expect leather upholstery, JBL audio system, and things like a sunroof and a navigation system as well.
One way to look at it is that whatever the Toyota has, the Lexus has it also and maybe just a nicer version of it. And then there's going to be a handful of features like that entry assist and the folding mirrors which are not essential to the operation of the car but that make it a more comfortable and luxurious ride. Those are the things that Lexus will include that Toyota doesn't to help justify the cost and justify the label of luxury car.
It's also worth noting that if you opted for something like a Lexus ES in 2020 versus the Toyota Camry you can also get some more old-school luxuries. The Lexus comes standard with a CD player, which many other vehicles that don't command such a high price tag have actually left by the wayside these days. Not a lot of people are rocking out to CDs on the road anymore, but the ones who do are apparently driving luxury cars like the Lexus. For what it's worth the Camry, will not offer a CD player, but it does give you an MP3 player so you can still live in the modern age when listening to music, as well as offering standard radio and satellite radio.
Depending on the model, you could turn either a Toyota or a Lexis into a Wi-Fi hotspot and some models of Lexus even come with their own hard drive installed in case you want to actually download music or whatever else on to the car so that you always have access to it. 
Which Brand is Safer?
Toyota and Lexus models come standard with a lot of the basics you need to expect from safety features in cars these days. Things like airbags, ABS brakes, Brake assist, child safety locks etcetera. You can also expect that, in both Lexus and Toyota, you're going to find Traction control, blind spot monitoring, lane departure warning, pre-collision safety systems with pedestrian detection Adaptive cruise control and so on.
The Insurance Institute for Highway Safety does crash test ratings for cars, and their testing has shown that in a head-to-head comparison between Lexus and Toyota you can expect basically even ratings across the board. As we said, there are a number of models for each make but you can compare something like the Lexus IS and see that the HS has given it an across-the-board good rating. You can compare that to the Toyota Camry for 2020, which has a nearly identical perfect rating in the IIHS crash testing.
Toyota has a reputation for being one of the safest brands on the road. That, by extension, rolls over into Lexus as well. If safety is your chief concern you really can't go wrong with either the Toyota or the Lexus. It is worth investigating each individual model however, just to be sure about what the safety rating is. 
Even though many of the same features such as traction control and pre-collision safety systems extend across the brands there are certain models which just have worse safety ratings overall. For instance, the 2020 Toyota 4Runner has a much worse crash test rating than the Camry and even got their worst rating for structure in the crash test results. 
That said, while many of the basic features are the same, Lexus again will win out because it does offer an even greater array of exceptional safety features. 
Are They Worth It?
Toyota has been manufacturing Vehicles since the 1930s and they've definitely mastered their craft. The Toyota Corolla has sold over 46 million units making at the top selling car of all time. The Toyota Camry has been America's best-selling car for many years in a row now. End because Toyota owns Lexus you can expect the same quality of craftsmanship in Lexus but with all of the exceptional features pumped up to a luxury car level. Any way you look at it, both Toyota and Lexus are definitely worth your time and money. 
Which Brand is the Better Choice?
Deciding which brand is better for you, Toyota or Lexus, depends on how much you're willing to invest in a car and what you want to get out of it. Because the performance is so similar between the two of them, your main consideration in that regard is do you want a faster and flashier car? If that's the case, then Lexus may be the best choice for you. If you're looking more for an affordable family car, then obviously Toyota is going to have more options that meet your needs.
 Affordability is generally going to fall in favor of the Toyota but as we've seen because the range is so great, you're going to have some Toyotas that are less affordable than Lexus and some that are more affordable. Pound for pound, Lexus is the more expensive brand just because of the nature of what it is.
Hands down when it comes to features, Lexus takes the win in this category. That's not to say Toyota does not offer a wide variety of features in terms of safety and comfort, it's just that Lexus does it better because that is what this brand is built around.

If money was no object, we would recommend Lexus as the choice for best vehicle. That's not always going to be the case, so you'll need to decide for yourself which vehicle meets your needs in the most practical and affordable way. But in a head-to-head battle on paper, a feature versus feature, we're willing to say Lexus comes out ahead.