The average age of cars and trucks owned is increasing across the board. People are having to squeeze more years out of their vehicles than originally intended. Eventually, though, they hit a wall and it's no longer financially-sound to keep them.
When that time comes, if you call up the nearest junkyard to take it away, there are things you should know first. You can't hand the keys and title over and have the whole process done in under an hour. You need to do a little homework and preparation first.
Searching "junkyards near me that buy cars" and going with the first result is asking for trouble. Not everyone plays fair or by the book. Follow these steps to protect yourself and (what's left of) your investment.
Thoroughly Clean It
This may sound counter-productive to some, but you need to make sure your car is clean. If it's going to the junkyard, who cares if it's dirty? Well, if your car is really dirty, you won't know what you're leaving.
Some sentimental items may get left behind. A valuable ring, an old credit card, or crumpled up cash you forgot about. You won't get those things back if you send it to the junker.
Also, you have to understand that although it is a junkyard, it's not a trash yard. If you're leaving an entire backseat and trunk full of stuff in your car, it's not a good look. They might even knock a few bucks off their offer after seeing the mess.
This is one of the most important steps for preparing your car for the junkyard.
Don't Pay to Tow
No matter how old or beat up your old vehicle is, don't accept a tow charge. You're not going to find an honest junk car buyer that will charge towing separately. The only exceptions might be if your car is located in some remote location far away.
Even still, their total offer should give you the incentive to sell to them. A closer junkyard may give you less, but if the tow is free, you could end up with more.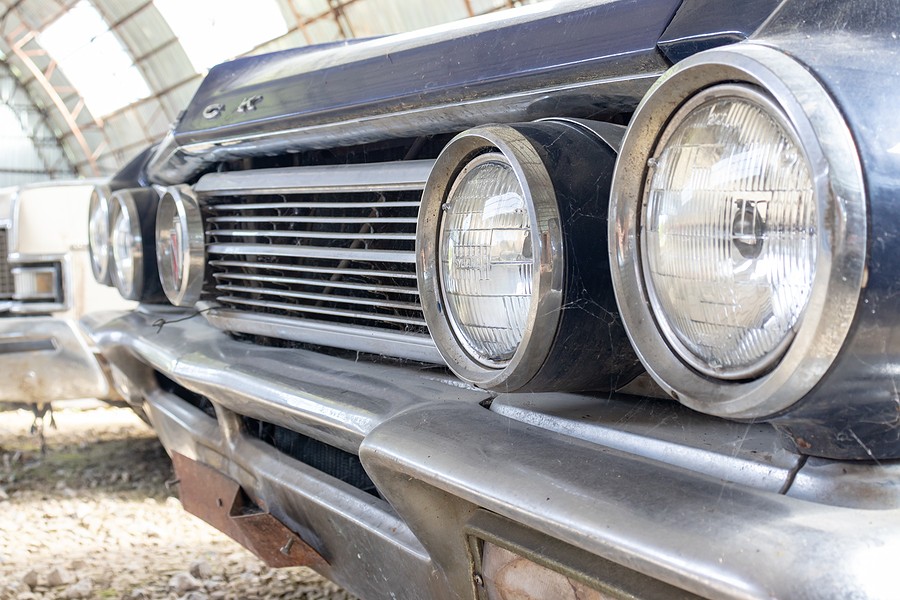 Transferring Titles
Before handing over the title, you should have a perforated section that allows release. You're supposed to fill it out and send it to the local DMV for your own records. Once you've gotten your release out of the way, then you can sign over the title.
But, wait: Don't sign over the title until you're paid. Never allow a company to take off with your vehicle while you wait for payment. No checks, no pending payments. 
Some establishments prefer to try and weasel their way out of paying the original quote. There's no good reason not to pay what was promised. Unless the seller is intentionally lying about the condition of their car, that's different.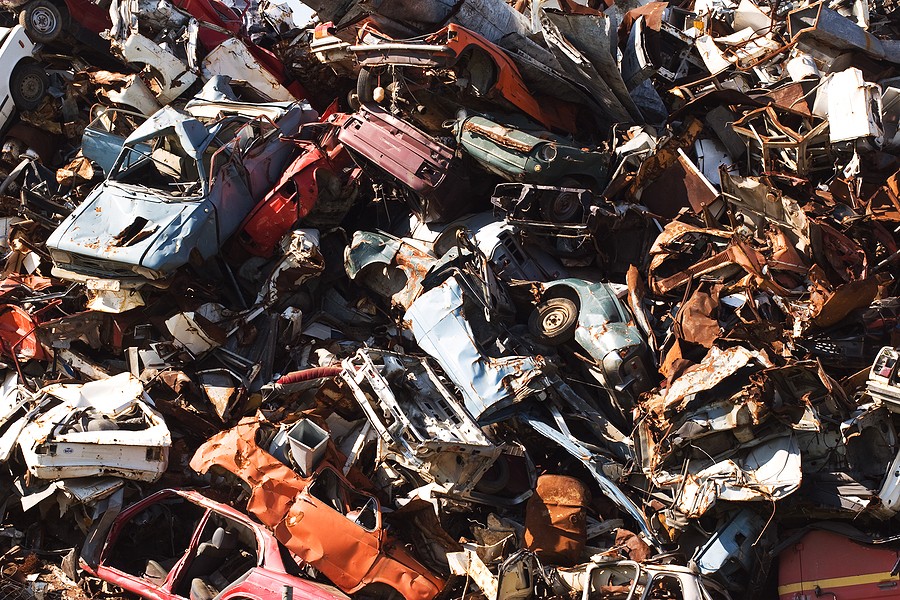 Donate for Tax Benefits
There are a number of charities, churches, and pledge drives that accept car donations. These donations are advertised as tax-deductible contributions. This isn't something you should do on a whim, though.
For one, there's no guarantee on the amount that you can deduct on your taxes. You also need to tread carefully to avoid getting taken advantage of. Sometimes the third party companies that charities contract to handle donations aren't reputable. 
See a tax account for advice or sell the car outright, then donate the money.
Junkyards Near Me That Buy Cars By Weight
It needs emphasizing, throughout this junking process, remember your car's value is in its weight. Scrap weight does not take into account of any upgrade, electronics capabilities, or specifications. It doesn't even matter if your car still runs, save the towing fees.
If you think these parts are valuable enough to sell individually, take them out. If not, don't get offended when your car is being quoted based on scrap metal.
Selling Parts, Not the Car
The pill is often tough to swallow when you hear how much you're offered by junkyards. As we said before, if you feel the parts alone are worth more than their offers, sell them yourself. If you're not super car-savvy, though, prepare for a lot of time invested selling parts.
Some parts are easier than others to sell online (stereos, door handles, rims, tail lights), while others require local dealings. Catalytic converters are worth a lot of money on their own. The problem is it takes a lot of labor to strip down all these parts and find car buyers quickly.
You can't pay a mechanic to do the labor, it's not worth the returns. Basically, your best bet is to remove the parts that are easiest to sell and remove before calling the junkyard.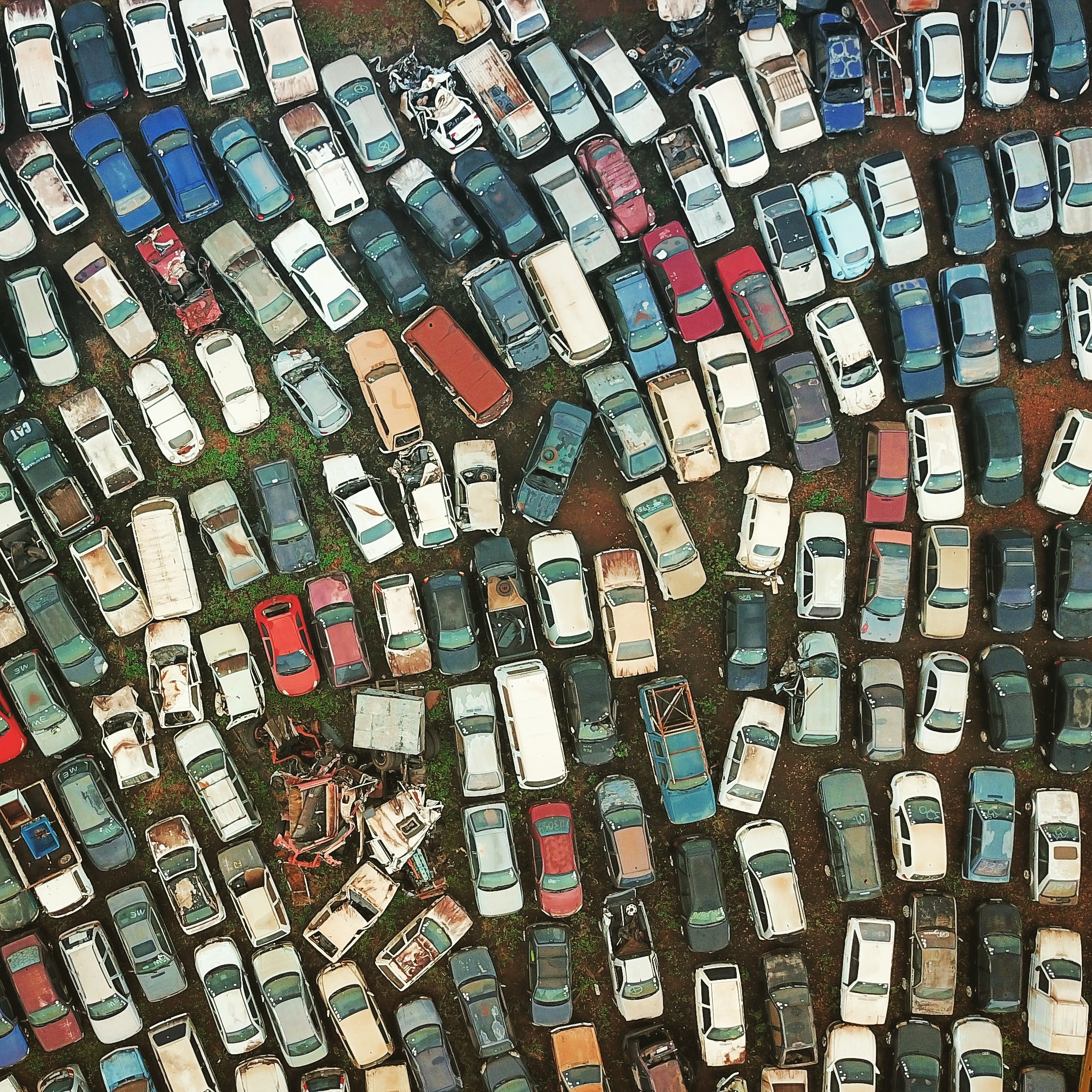 Location Matters
Depending on where you live, you could earn more for your car and it's parts. Time of year also impacts your quotes, too. Generally, you want to avoid the height of the car buying seasons. 
From May until the end of Summer, more people are buying new cars. More cars are being sold and junked, too. The end of November until the end of December is another bad season for selling.
Sell Your Junk Car for Cash
If you follow these directions, you should have no problems getting fast cash for an old car. I won't expect junkyards near me that buy cars to give me a Kelly Blue Book value. Don't get too attached to the idea that your car is more than junk.
Again, junkyards aren't buying old, beat-up cars to resell. It's purely about the volume of scrap metal. If you carry no sentimental baggage, you can get a quick, honest offer on your car in no time. 
Start right here with junk car buyers at Cash Cars Buyer and get a free quote in minutes. Call us up and get cold, hard cash in your hand as soon as tomorrow, plus a free junk car removal.