Are you a junk car buyer seeking a faster, quicker, and simpler way to connect with local sellers with sound junk car leads?
Is it time to look for a more effective as well as affordable way to connect with junk car sellers?
We get it and we can help!
Or Request Your Free Quote
With over a decade of experience of producing car leads, we have our fingers on the pulse of what works and what doesn't when it comes to buying junk vehicles!
With such tools as local as well as organic SEO, connections to sound and reputable sellers and more, we can help grow your business!
Our no-hassles, no fine print and investigate methods and help land you some great junk car leads that will help your business thrive!
Cash For Cars Leads – Your Fast And Friendly Choice
We here at Cash Cars Buyer run a reputable junk car lead business and we love what we do.
Additionally, we'll take the time to listen to your needs and work hard to meet them!
Whether you run your business 24/7 or during "normal business hours", you can count on fast, friendly and knowledgeable service from us, always.
We also pride ourselves on maintaining trustworthy relationships with our partners. In fact, this is the key to both our lead business as well as junk car buying business.
We love to hear of success stories and we will always go above and beyond ensuring you all the tools you need in order to succeed!
Your business is our business so let's work together to help it thrive!

Understanding what a lead is
A lead is an initiative taken with action.
Within the junk car as well as junk car towing business, a lead is the process of initiating the towing or picking up of a car.
It also involves securing a satisfactory offer for all parties involved.
A company will get a car for a junk car pickup.
The company agent will then the car seller for some basic information which may include year, make and model.
There may be other essential information that is requested.
The details are then sent over to the company that is able to pick up the vehicle.
Then the company that gets the lead contacts the car seller and provides a quote.
If the customer likes the quote, the company will schedule a time for pick up.
Generally, each lead sells for about $15- $20, depending on certain factors.
Once a company hauls the car, that company that provided the lead makes no profit that is above that charge for the lead.
Leads are able to be sold to one or more companies.
Junk Car Leads – Let's Break it Down
According to The National Business Capital & Services, …"29% of businesses fail due to lack of capital and cash flow."
Additionally, "…about 33% fail by the second year and about 50% of businesses remain by the fifth year of operation, according to ValuePenguin.com.
Keeping the previous stats in mind, the heart of any junk car buying business is the flow. That flow also breeds growth of an inflow of vehicles.
Back in the day, junk car buying businesses relied on word of mouth. There was also radio and  TV ads for growth and revenue.
Now, technology makes these practices obsolete.  In order to have a successful business you have to have a thriving business that crushes the competition.
From the Internet to the use of of social media platforms such as Facebook, Instagram you have to grow your business in a different way now.
We here at Cash Cars Buyer use all of the technological tools to grow your junk car business. We are partner that will help to provide a stream of junk car calls for your brand!
What We Do For Junk Car Buying Businesses
Cash Cars Buyer offers sound help and assistance to small as well as large scale junk car buyers all over America.
We work to increase profit as well as volume, regardless of the size of your junk car buying business.
With our exclusive junk car phone call leads as well as SEO optimization tools for computer research, we take our junk car buyer's businesses to new levels of success.
We want your success just as much as you do. We offer:
Stable and sufficient maps of leads
Tips and tricks to turn profits
Friendly and experienced staff, ready to answer your questions about junk car buying and leads.
Cash For Junk Cars Leads
Your Business is OUR Business – We Want To See You Grow!
What else can we provide?
We take the time to locate junk car sellers through effective as well as aggressive advertising throughout the Internet, as well as the country.
And we do this with SEO or search engine optimization. We also utilize pay-per-click and even paid publications when we deem it necessary.
Once the sellers respond to our ads, we transfer the live phone calls to our junk car buying businesses. This way, they can purchase the vehicles directly from the sellers.
Furthermore, our junk car buyers are able to ask the sellers questions about the vehicles as well as obtain additional information.
And to ensure that we are providing our valued junk car buyers the highest quality of cash for junk car leads, we provide tracking data and keep record of each call.
We keep things simple for our junk car buying companies. We charge a small flat fee for calls that they receive.
And you can also cancel our services at any time!
So, for a national or local or national price quote contact us at 773-791-4363!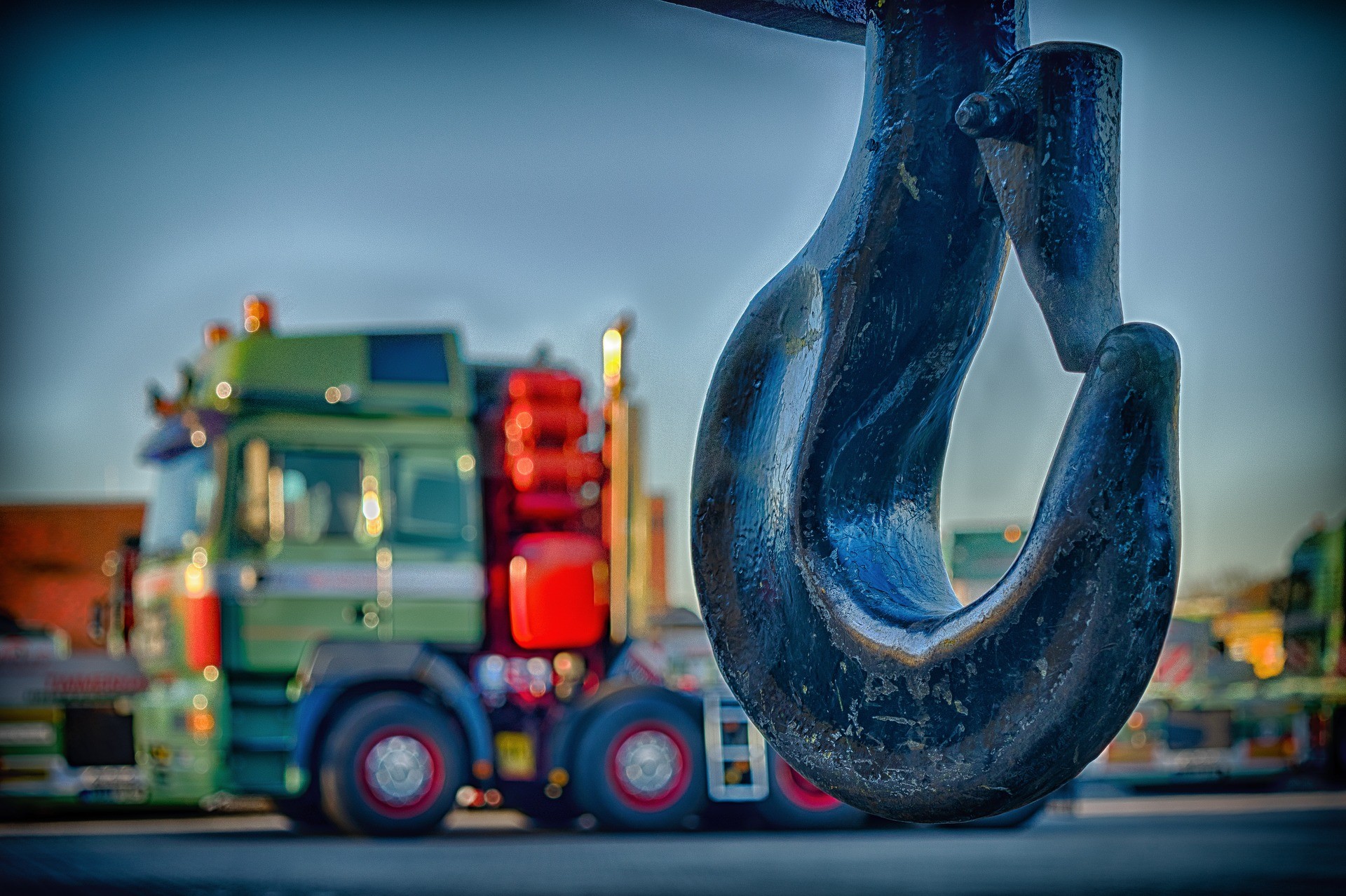 Junk Car Removal Leads
Are you in need of junk car removal leads?
Cash Cars Buyer is your premier source for hauling, towing and junk car removal leads.
We provide businesses of all sizes verified emails as well as calls, from people desperate to get rid of their junk cars.
Additionally, our leads will be exclusive and not shared leads.
Feel confident that your company will be the only company getting these leads which we provide in real time through phone calls and other means.
Lots of towing companies have found that the huge profits lie within junk car removal.
Vehicle purchasing, flipping and towing is a phenomenal business unto itself!
As this profitable market becomes grows and becomes far more competitive, it's important to have quality and professional marketing team.
You need someone who can help you and stay on our side with sound leads at the best price available and possible.
You Tell Us Your Target Area!
Please know that your junk car removal leads will come from the area you specify.
With extensive marketing, we create strong as well as separate marketing campaigns for you.
You may want leads for just emergency towing.
However you would like to design and organize your leads, we are here to help!
We work the hours you ask us to work!
You tell us the hours you would like your leads to come and we'll make it happen!
We have the ability to set the hours your leads will come in based upon your time or days in your junk car buying office.
We even work with companies that have dispatch services!
All you have to do is tell us what hours you would like to receive emails and calls, so that you can answer them or follow up easily and quickly.
Scrap Your Car Leads – Frequently Asked Questions
How soon can I get started?
We can usually get you started within a matter of days after you contact us. Once we establish your needs for leads, you'll be up and running as soon we notify you!
How many leads will I get?
Based upon your campaign and your marketing, you can get ten, 20 or even up to 100+ leads a day!
How are you able to screen a caller's location?
With the seller calling into the automated delivery system, the caller will be asked to enter his/her zip code.  Once we have the zip code, the caller will then be forwarded automatically to a buyer in the vicinity of that matching zip code.
Do you record and/or document calls?
Yes. All incoming phone call leads are recorded and documented.
Do I have to sign a long-term contract?
You sure don't. Just tell us when you are no longer in need of our services and we'll take the appropriate steps!
Have additional questions? Call us! 773-791-4363!
Wrecked Car Leads – Why Do Business With Us?
No set-up costs!
Forget those lengthy contracts!
Friendly and experience junk car lead agents!
Receive a customized marketing plan for your leads!
We'll always listen to your needs as well as desires to make your lead generation boom!
Cash For Junk Cars Leads – Thinking of Starting up or Expanding your Business? We Can Help!
Thinking about starting a junk car business and then getting some leads? Check out what's needed to begin and expand with great leads!
Thankfully, the startup capital requirements for a junk car and a junk car removal business are relatively minimal. But there are some essentials needed for success:
Tow trucks– Right off the bat, you need tow trucks. You need to safely and efficiently transport cars from one location to your business.
Garage– Once you pick up the vehicles, you will need a place to store them. So, make sure that you have commercial and/or industrial garages.
Areas for striping-With those garages you have to get, you need an area where you can strip and disassemble the cars.
Flatbed trucks– You may want to consider getting at least two flatbed trucks, since a large number of the cars you will have to transport may not be able to be towed.
Call Center/Business Mobile Phone – If you have the money for an office to hire a receptionist who can take calls, you may want to do so. Another option is to get a mobile phone that is only for your junk car business. Nowadays, you can get apps that allow you to use the same phone, but have two numbers. So, one number is your personal one, while the other is for your junk car business.
Website– What business do you know today, doesn't have a website? Your junk car company needs a website and it doesn't have to be a costly website. But you do need web presence for success.
Knowledge of the industry- You can't succeed in the junk car business and not know anything about junk cars. So, be sure that you stay current on trends, the current price of scrap and everything "junk car selling and removal".
Reliable Lead Generation Business – This is where we come in. We would love to provide your startup or existing junk car business with sound leads, that will generate green cash for you on a regular basis!
Let us help you grow your car business!
Whether you're into needing car recycling leads, junk car leads, scrap car leads or any other kind of vehicle lead, we can help!
Get the vehicles near you!
Contact us at 773-791-4363.  Tell us your needs. Then, take the time to define your service area by zip code and find vehicles near you. you'll never have to  travel farther than you want to.
Pick your price!
Just pay what you think a junk car is worth. Forget haggling with sellers over money!
Obtain qualified leads!
When it comes to running a business, it' all about time as well as money. We know you may be short on time, but looking to grow your money. So, know that we can help!
We will shield you from poor leads that lack merit and quality. Forget the flaky as well as flimsy and fake sellers!
We know you are passionate about your junk car buying business and you want to spend time and money on quality partnerships.
When you partner with us, we will work within your budget and vision to gather quality and profitable leads for you!
You are never under obligation to stay with us, but we hope you do!
So, call us today, and let's work as a team, to help you get the leads that turn into long, green cool cash!
Partner with us today!
For more information about our junk car leads, call us now at 773-791-4363!