If you've ever typed "buy junk cars near me" into your Google search bar then you know how much information on the subject pops up. It can be a lot to sift through because of how many steps go into the process. 
There are also many ways to go about it. For example, you can call around to different junkyards or just go to one if there is only one in your area. You may also get a great offer from the first one you call.
Regardless, the process can be lengthy. To help shave some time off and make things easier for you, here is a quick guide on selling your junk car for cash.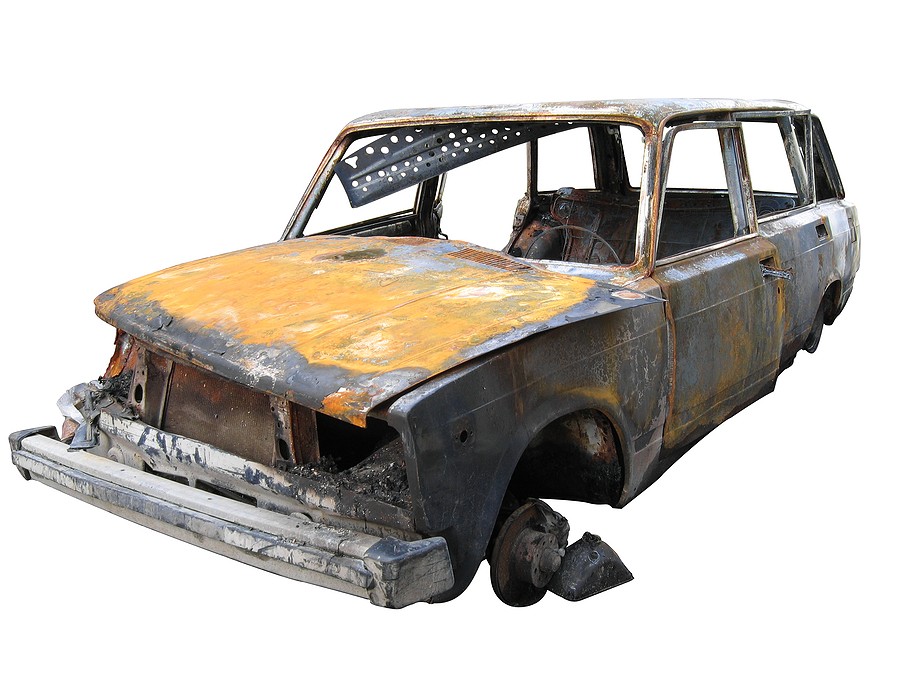 1. Take Inventory of the Car
First things first, you need to take inventory of the vehicle so you can give the junkyards you call an accurate description of it. Check and see how junky it really is. Can it still be driven or is past the point of no return? 
If it can no longer be driven then you'll want to just sell it for parts. Even if it's still operatable, you want to check for heavily damaged areas.
You need to look for good things on top of the bad. Check for highlights like good tires or a GPS system that works.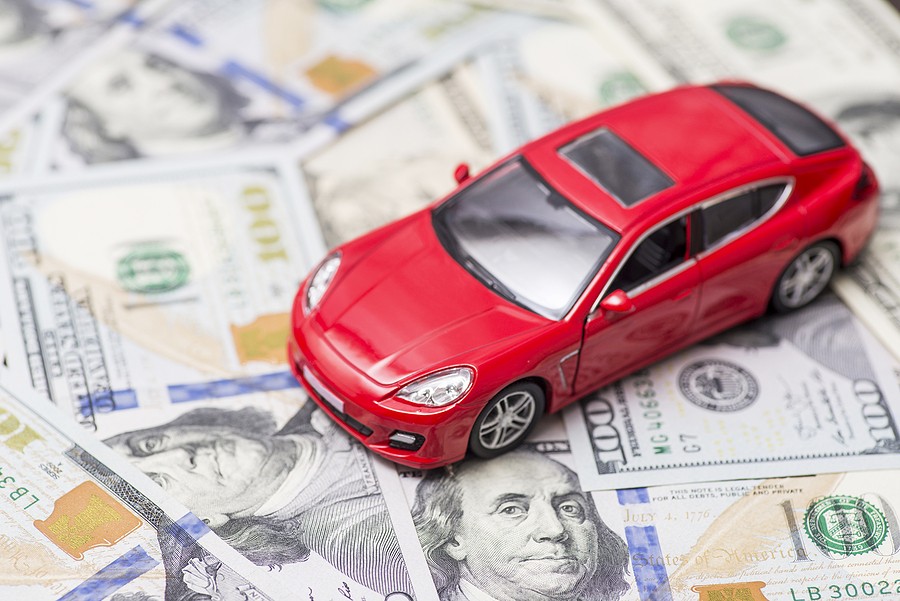 2. Use a Website to Determine Your Car's Value
You can go to websites like Kelly Blue Book to get an idea on about how much your car is worth new. This will tell you about how much you should be getting for the car.
Keep in mind that this will give you an amount based on how much your car is new. You won't be able to actually get that much for your car if it's truly junked. If you know about cars and are good at math though, you can calculate how much your repairs would be and subtract it from the number the website gives you.
3. Prepare the Car 
Once you have a good idea about how much you will be getting and you're ready to finally start calling around to junkyards, you need to prepare your car for the process by taking your valuables out and locating the title.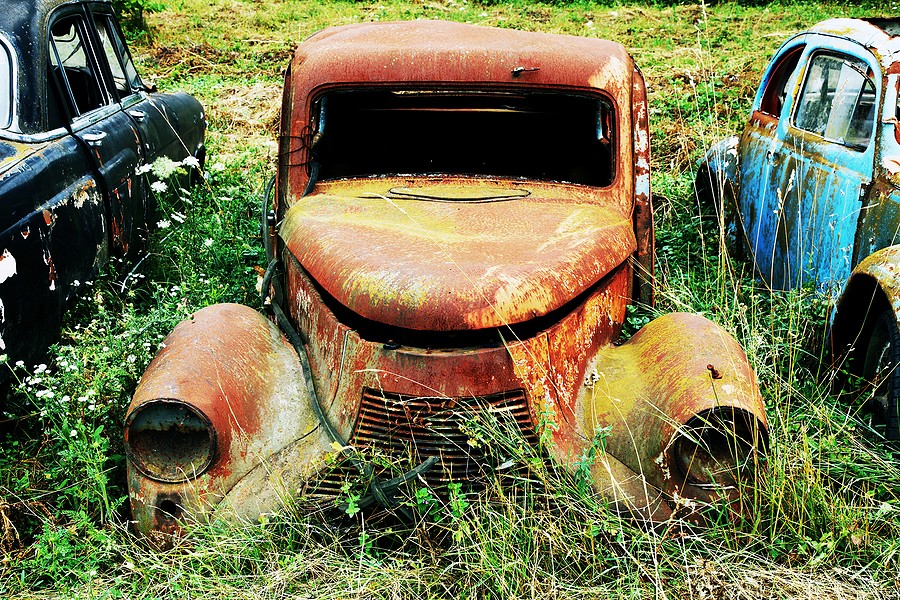 Locate the Title 
You have to locate the title if you're going to sell it because you need to prove that you own it. Most junkyards won't take the vehicle unless you have this proof. You also have to sign over the title to them. If you don't you'll still technically own the car without actually owning the car. 
Clean It Out 
The next step after you finally locate the title is removing all of your personal items. Make sure you take everything because once you hand the car over, that's it, that stuff will be gone. So, check everywhere, even under the floor mats. 
Also, make sure that you remove any license plates that you have. You'll need them later. 
4. Go to the DMV
The DMV handles anything that deals with cars, this doesn't end with junked cars. Every DMV does things differently depending on what state you're in. There are different rules. 
You can get a head start on familiarizing yourself with these rules by doing a quick Google search of "Salvaged Vehicle Regulations (your state)". 
5. Call Around to Junk Yards
Finally, once you've gotten all of this squared away it's time to start the junking process by calling around to different junkyards. You'll need to describe your car to them without missing a single detail. This is so they can give you an accurate quote. 
Write down the quotes you are given so you can compare them later to get the best bang for your buck. After you've decided on the junkyard you need to call them back and find out what their protocols for junking are. 
For example, some places will pay you more money if you pull the car apart yourself and save them a little time. Some will give you less if they have to come to get the car vs. you driving it to the lot. Lastly, you need to ask them what paperwork they need in order to complete the process.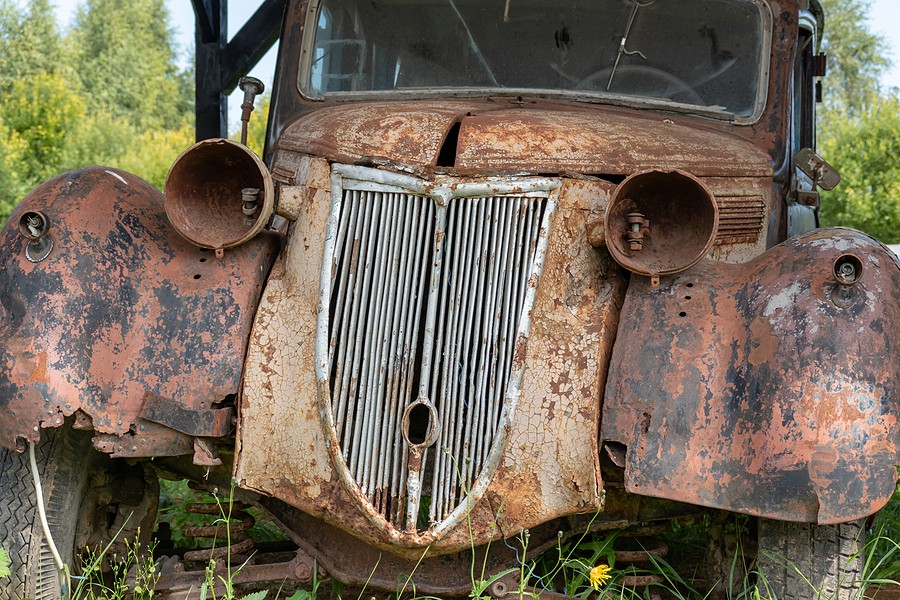 6. Transfer Your Car to the Junk Yard 
Again, some junkyards will give you more money if you can drive your car to the lot yourself instead of having them pick it up. So, if your car is operable and you feel safe doing it, it's better for you to deliver it. 
Having the company come get the car is a pretty convenient option if you can't drive it though. They come to get it and pay you right there on the spot. The problem is they may try and pay you less than what you are quoted because they had to come to get it. 
If they try to do this don't fight them on it if it's only by a few dollars but if it's a significant amount, stick to your guns. 
7. Return Your License Plate and End Your Registration 
Your last step is returning your license plate so you can cancel your registration. This is a simple process that just involves you taking the plate to the DMV which is why we told you to remove it from the car before you junk it. 
Again, different states have different rules for this process. If you aren't sure how your state handles these things then you can look it up online first to save yourself a little time at the DMV.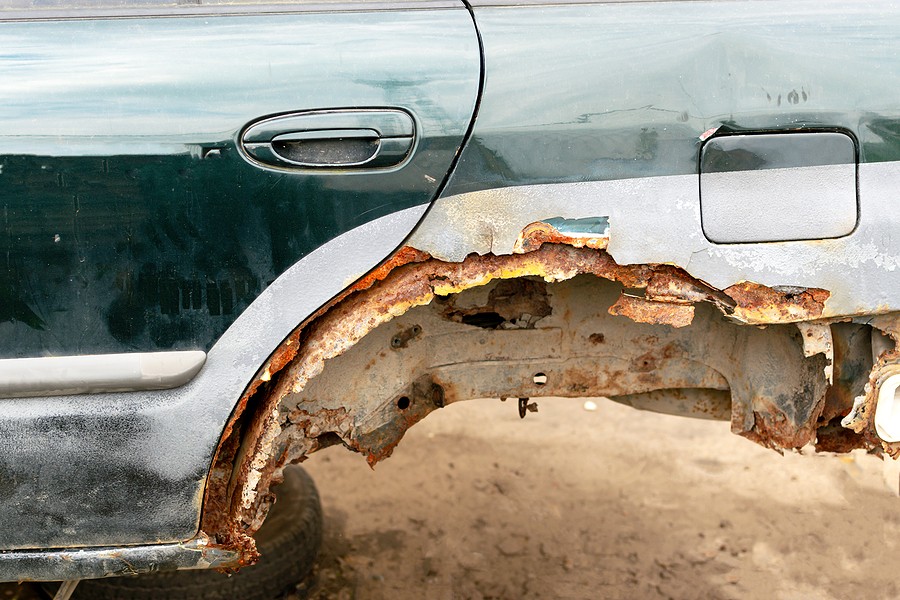 Can't Use It Anymore? Sell Your Junk Car for Cash
If you can't use your car anymore and want to junk it, you have to go through quite the process to do it. It's not complicated, but different websites will tell you different ways to go about it which can get you easily confused. Use this guide to sell your junk car for cash to help it go smoothly.  
Need a quote ASAP, visit our website or call 312-736-7844 for an instant offer!