Are you short for cash or having a hard time selling your car? Many people that have trouble selling their car give up or sell their car for far less than what it's valued. Rather than doing this, you can get the money you deserve without stressing over the selling process. Getting cash for cars is as simple as visiting junk car buyers.
Anyone in Miami knows it's often difficult to sell privately, so scrapping is a great option. You'll get a decent amount of money and the process doesn't take long at all.
Read on to learn more about selling a car fast with junk car buyers in Miami, Florida.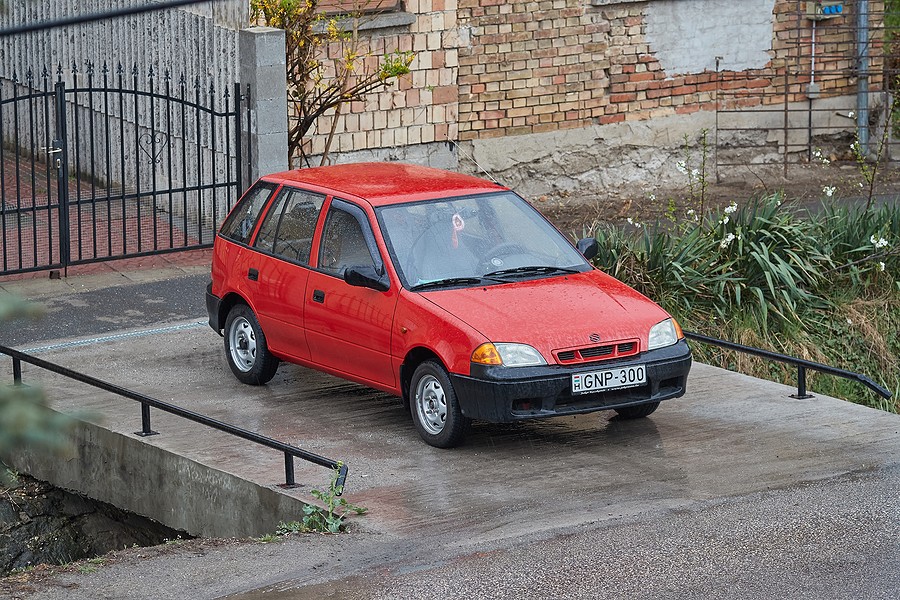 Selling a Car Privately
For anyone looking to sell a car, one of your first thoughts may be to sell it privately. Should you go this route, you must know what to do so you can get a good deal. Junking a car would be a better option, but here's how to sell a car privately.
Gather Documents
First, gather any documents relating to the vehicle. You'll need the title and registration so you can give them to a buyer. If you're still making payments on the vehicle, be sure to get those records so the buyer knows the status of the loan.
List the Vehicle
The next thing you'll do is list the vehicle on the website of your choosing. You can go to sites like Craigslist, but you can also list it on Facebook Marketplace. Research how much the car is worth so you can get offers. Visit KBB if you don't know the value of it.
Meet and Negotiate
When you meet buyers, you'll want to do it in a public space that usually has people. One of the best places you can go to is a public parking lot of a popular store, like Walmart. Any place that has cameras and crowds of people nearby is good enough. Make sure you ride along with them if they'd like to test drive the car.
Be sure to negotiate with them so you can get the money you want. Let's say you want $3000 for your car. Your listing should be somewhere around $3500 that way you can slowly work down to $3k. After agreeing on the price, you can sign the title over to them and receive the money.
Finding Junk Car Buyers
Junk car buyers are without a doubt the best places to sell your vehicle because you don't have to put any work into selling it. They'll give you cash for cars, no matter the shape. The only thing you'll have to do is find one.
Sell to Cash Cars Buyer
Cash Cars Buyer is the best place to go if you're in Miami, Florida. Why us? Because we give you the right amount of money for your vehicle. Most junk car buyers will give very little, but we'll offer up to $15,135 for your car depending on the model and condition.
Look Online
Should you look for another buyer, you won't have a problem finding one if you look on the Internet. With sites like Google, you can quickly find a business near you. If you type something like, "sell my junk car," you'll see a list of several junk car buyers near you.
Keep in mind that you won't know what a buyer's business model is like until you do more research. When you've found a business that you're interested in, visit their website to learn more about them.
Read Reviews
A review can be a powerful tool when determining whether a business is good to work with. As you're looking through different junk car buyers, be sure to read reviews about them. You'll find people describing their experience in several ways.
Some people will talk about how much they've received, whereas others will talk about how the overall experience was. Either way, the reviews will let you know if a place is good. You can also do this on Google thanks to Google Reviews, which are below the contact information of a business when you search for them.
Benefits of Junking a Car
Junking a car can benefit you in several ways because the entire process is quick and simple. Instead of going through the hassle of selling your car privately, a quick call to Cash Cars Buyer will bring you closer to selling a car.
Whether you bring your car to us or we visit you, we can provide you with cash on the same day. Most junk car buyers will do the same which makes junking a better option than a private sale. You'll also receive just as much money as you would if you sold it privately.
Aside from the quickness of junking a car, you can sell a car for parts to them. Junk car buyers will pick pieces from your car and give you money for each of them. This will end up benefitting other car owners because they'll be able to buy parts for a reasonable price.
Get Cash for Junk Cars Today
If you're someone that's on the fence about selling your vehicle, keep in mind that selling a car to junk car buyers is quick. If you were to make a private sale, you could end up waiting for weeks until you get cash.
Here at Cash Cars Buyer, you'll receive your money on the day you sell your vehicle.
Contact us if you'd like to get a quote on your vehicle. It doesn't matter what kind of vehicle you have, we'll give you an offer.