If you're planning for scrapping your car, here are the different routes you should consider:
Sell your scrap car to junkyards
Part out your scrap car
Donate your scrap car
Sell your scrap car to Cash Cars Buyer
Any vehicle will get to the end of its lifetime, and that's when you have to make the hard decision and sell it. However, people are not going to be interested in buying your scrap car. Most likely, it will be challenging to find a private buyer through conventional methods like classified websites, including Craigslist and eBay motors.
You probably tell yourself that the next step would be to reach out to junkyards. However, there are some other potential options that you might not think about, and these options might be more convenient for you considering your time and effort.
In this article, we will walk you through some simple secrets and step-by-step procedures on how to sell your scrap car quickly and maximize your profit.
If you're ready to sell your scrap car today and would like to get the maximum profit without wasting your time, you have to reach out to Cash Cars Buyer at 773-791-4363.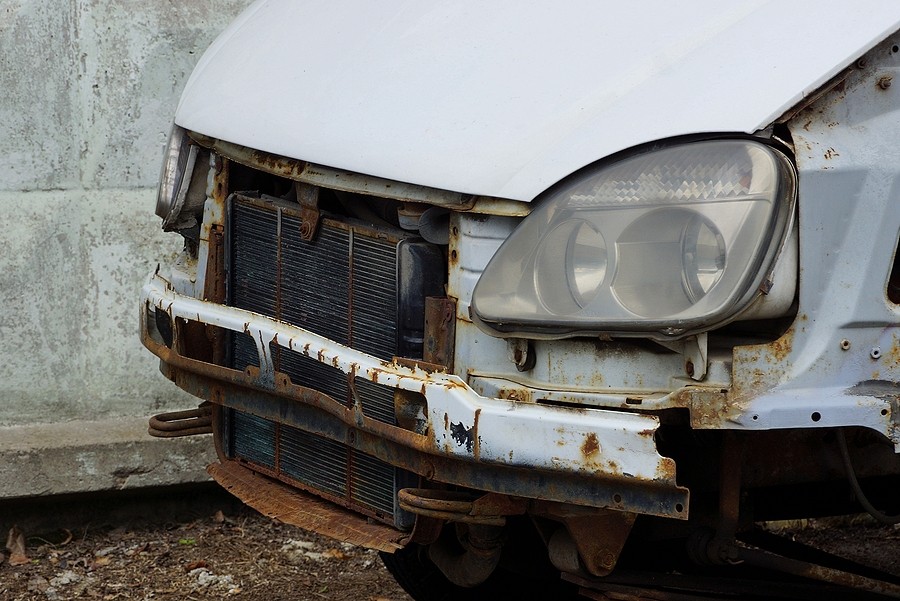 Why is 2022 a perfect year for Selling your scrap car?
Before we dig into the details about "how to sell your scrap car quickly?" It is essential to provide you with some background regarding why it's a perfect time to sell your scrap car in 2022.
As you might notice and hear in the news, this year and the last two years are associated with skyrocketing increases in cars prices, including brand new, used, and even junk cars.
While this might not be great news for somebody who's looking to purchase a new car, it is the best news for Someone Like You who's looking to sell his scrap car here at the new paper you've probably tried a couple of years ago to sell your scrap car but probably didn't find any luck?!
However, the good news is that this year is a different story, and if you didn't make some money out of your scrap car that has been sitting in your driveway for years now, now it's a perfect time!
If you are ready to sell your scrapyard in 2022 and don't want to waste your time and effort looking for the perfect buyer, you can always at any point we talk to Cash Cars Buyer at 7737914363.
Should I sell or scrap my car?
It all depends on your vehicle's condition and type. For example, if you feel that your vehicle is in decent condition and someone might be able to drive it, you might want to consider posting it to private buyers. However, you have to keep in mind that private buyers will look for a long time until they accept your offer, especially if your vehicle has some problems. Remember that sometimes your vehicle might sound and look good to you, but it's not, and someone else might not be ready to buy it or drive it.
That's why you got to be clear and honest about whether your vehicle is in good condition. If you confirm that your vehicle doesn't look very good or has some problems, your option would be to sell it as scrap, which we will discuss in the next section.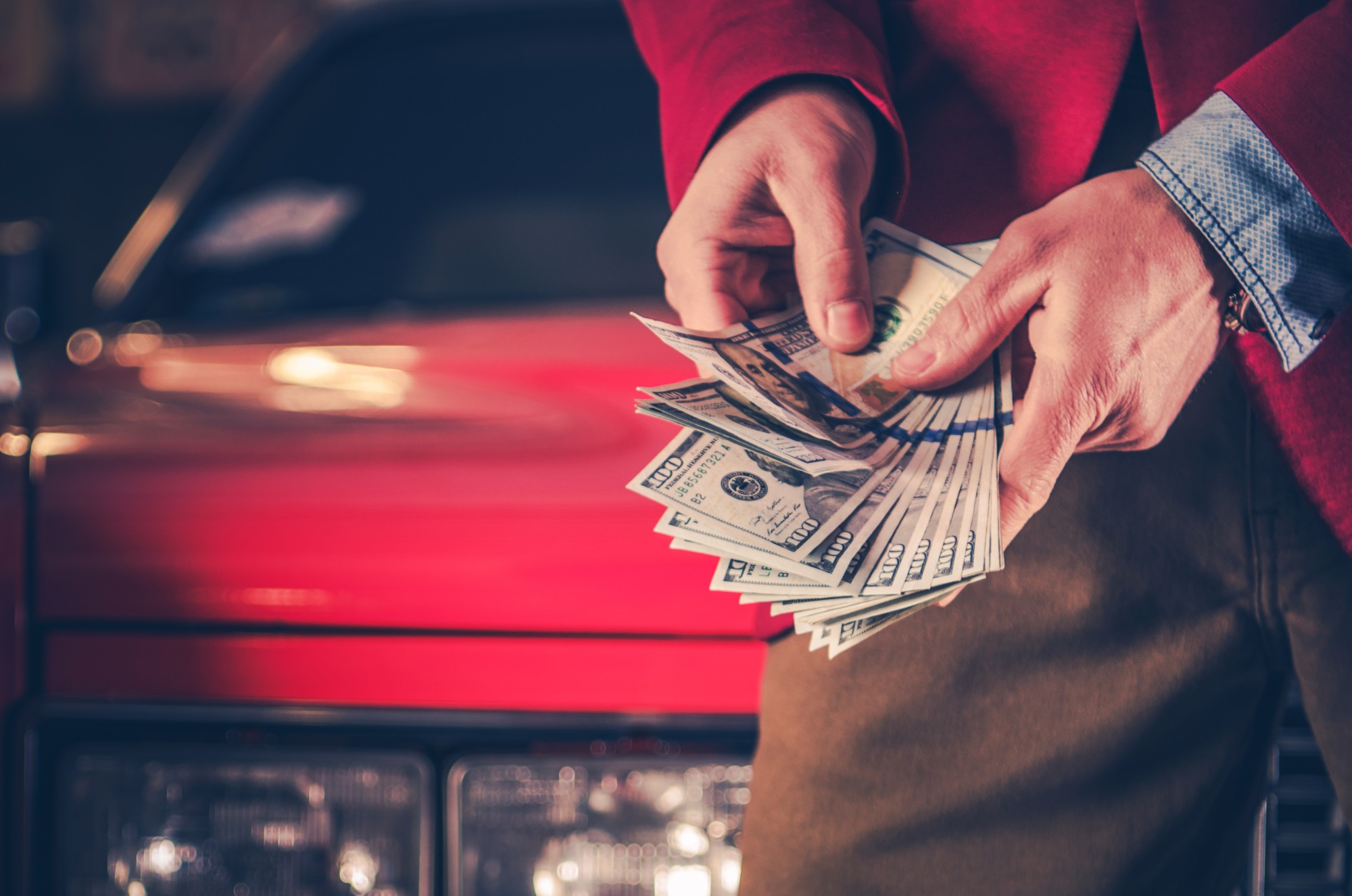 How to sell your scrap car quickly?
Now you got the news that there's a very high chance of getting a great amount of money out of your junk car; However, does every method work? Can you sell your scrap car to anyone and get the most money?
Typically, when we talk about junk or scrap cars, the first thing that comes to mind is junkyards or probably scrap yards. While these are great options, there are some other things to keep in mind and evaluate before making a final selling decision.
Here are your options for selling your scrap car in 2022:
1.    Junkyards
Let's start with junkyards. Junkyards are the first and most common option that people will choose to sell scrap cars. If you decide to go this route, you'd need to check with multiple junkyards and follow the proper instructions, so you don't get scammed.
In other words, you want to get multiple quotes from at least three different junkyards before making a final purchase decision. You want to understand how much your vehicle worth around your area, and the best way is to do so is by getting actual quotes.
When you review the quotes, you must understand all that goes into them. In other words, you don't need to focus on the final number that might look very good to you. Instead, you want to consider any other hidden fees. For instance, some junkyards might surprise you with hidden fees for towing service once they meet with you. Thus, you must ask all the detailed questions and check with them about what the towing service is, and whether there are any hidden fees you should consider.
You also need to consider the distance sphere; in other words, if one of the junkyards offered you a very good deal, you might not choose it because it's very far and you'll have to bring your vehicle on your own to the junkyard or the purchase location.
Therefore, italics each option and compare the pros and cons of each one before making your selling decision.
2.    Part out your scrap car
Since we mentioned that junk yards are not the only option for selling your junk car, let's look at some other options like parting out your car. This means that you can take your car apart and cell every part separately.
People can make way more money than selling their whole vehicle to the junkyard in many scenarios. This way, you can decide how much to ask for each part which means that you have the final decision on how much money you can make out of your car. You don't want to post them for a very high price because there's unlikely that one will buy them. However, you also don't want to underestimate them or post them for a lower price because you will not make good money that deserves your effort.
The one thing to keep in mind here is that parting out your car is not a simple process. In other words, unless you have the right level of mechanical skill sets, you might not want to go through this route.
You only understand how to remove each part separately and safely without causing any damage is to this part and the surrounding components. Also, you need to follow the instructions about how to dispose of the car's fluids. All fluids are toxic, and you have to dispose of them following the right regulations to prevent getting involved in legal issues.
However, this should not discourage you from parting out your car because if you have a family member or a friend who knows how to do it, it might be a nice time together to part your car and have some fun.
3.    Donate your scrap car
If all you're looking for is to get rid of your scrap car, you have another option to donate it. One might say that this is not realistic. Well, charities will not use your car, and they're not going to drive it literally. Instead, they can take advantage of the vehicle's value and use it for their financial needs. Therefore, by donating your vehicle, you can achieve some of your goals and support one of your favorite charities while getting rid of the vehicle taking up some space in your house.
There are some tax deductions involved with donating your car, so it's not going to you're not going to get any money. However, it will be a little bit of money that is still better than nothing.
4.    Sell your scrap car to Cash Cars Buyer
As you might notice, all the mentioned methods to sell your scrap car might involve some headaches, and they have their drawbacks. So, are you still looking for an option that provides you with the fastest, easiest, and simplest car selling service while getting the maximum profit? Well, your best option would be Cash Cars Buyer.
Add cash cars buyer; we don't have any hidden fees, and whatever we promise you represents the exact amount of money you receive once we meet with you.
Also, our offers represent the maximum money your vehicle can make around your area. We thoroughly review and compare your vehicle to the most recent transactions around your area to ensure that you're getting what your vehicle deserves.
The nice thing about cash cars buyer is that our offers are generated within 30 seconds only! We utilize the most advanced technology to compare your vehicle to the most recent transactions around your area in no time!
If you're nervous about meeting strangers in your private priority, that's not a problem! Cash Cars buyer provides you with flexibility on the location and timing that works best to get your vehicle removed and receive your cash payments.
Since we are a 24-hour car removal company, we're willing to come to your preferred location, whether it's during working hours, on the weekends, or even in the evenings. So just let us know what works best for you!
To get started with cash cars by our, you can contact our team at 7737914363.
How much money should I expect for my scrap car?
That is a great question! Typically cost crap cars go for somewhere between $200 and $500. However, the price depends significantly on many factors that we take into consideration when evaluating your car. For example, we consider your vehicle's brand as one of the most important factors determining how much you'll get for your vehicle here, and that's why if you're trying to sell a vehicle with a lot of demand, you'll get a higher offer.
Similarly, if your vehicle is in good condition and even if it doesn't look perfect to you, you still can get a good amount of money out of it. However, if your car is completely damaged in a car accident or crash, that's when you might be a little bit lower. In your post, another thing to consider is your vehicle's title. Sometimes people lose the title of this car for whatever reason.
Unfortunately, your offer might get impacted when this happens, which makes sense because we will have to take care of all paperwork and finalize the deal, so nothing is held against you in terms of legal issues. You never know who's going to buy this car or whether it's going to get scrapped or crushed in a junkyard or not. That's why you want to ensure that the process is done perfectly and safely without any problems here. That's why we highly encourage you to contact cash cars buyer instead of risking yourself and your vehicle by reaching out to somebody that doesn't have any reputation or any online or offline existence.
Final thoughts
Are you stuck with your scrap car? Did you try reaching out to people, and no one accepted to buy it? Well, it's not the end of the world because there are many options you can check out before giving up on your scrap car.
While most people would think of junkyards as the final option for selling your scrap car, there are many other options like parting out your car, donating it, or selling it to Cash Cars Buyer!
Cash Cars Buyer is one of the top-rated car removal companies in the nation that guarantees to pay you the top dollars and provide you with free towing despite your living location around the United States.
Our process is very straightforward and doesn't take more than a couple of days to get your car removed safely and for the most money.
All it takes you is to:
Describe your car's type and condition
Receive our instant free quote
Accept the quote
Get your car removed and receive your cash payment on the spot!
To learn more about our process and our team, you can reach out to us by calling us at (773) 791-4363 or visiting our home page click on the free instant online offer.