Have you been wondering how to sell a car that's on its last legs?
When you've got a car that's in less than ideal condition, it's going to be tough to find a buyer that'll pay a fair price. Of course, you don't want to just give the car away or have it taken to a junkyard because there's still value there and someone else will get it if you don't.
If you're not a mechanic, it's hard to have an understanding of what's worth money in a run-down vehicle and what isn't. That's why junk car services exist; so that you can get a good return on a vehicle that's down, but not necessarily out.
In this post, we're going to give you a step-by-step guide for selling your old car in the state of New York. It might surprise you to find out that using a junk car service is not only much easier than trying to find a buyer for your car, but it's also going to fetch you a better price.
Time is of the essence, so let's try and get that car off of your property once and for all. Follow these steps.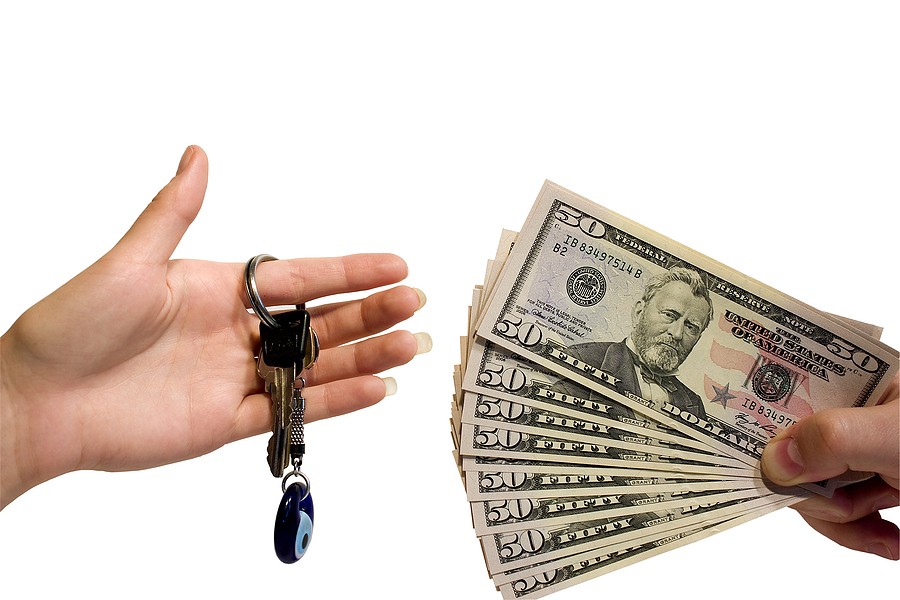 How to Sell a Car: A Step-By-Step Guide
Selling a car can be time-consuming and fruitless. As you'll find out, it's hard to get rid of something that doesn't appear to have much value. People don't often want to put the work into making a vehicle drivable again, nor do they want to take apart a dead vehicle for parts.
It's all about taking your time and going through your options one-by-one. You'll be able to get rid of that car eventually, even if it's not the way that you initially wanted to.
Get Your Paperwork Ready
The first thing you'll need to do before you embark on your car selling journey is to get your paperwork ready. Your title, aka your pink slip, is the deed to the car and having it allows you to sell the car to any buyer. Once the transaction is complete, you pass along the title and the car becomes theirs.
A buyer may also want a CarFax report, which details the number of owners that the car has had and any accidents/large scale repairs that have been done on the vehicle.
If you still owe money on the vehicle or your car loan, you'll need to talk to the lender to figure out how to go about getting the title in order to make a sale. It's great to have the paperwork ready ahead of time because you'll instantly be ready to make a sale to anyone.
Have a Price In Mind
When you're trying to make a sale, regardless of whether you're doing it privately or taking it to a dealership, you should have a number in mind that is the lowest amount you'll take for the car. This number will act as a cutoff when you're making a private sale, however, a dealership will probably try to negotiate.
It's important to start high and remain firm on your low-end price once negotiations begin. If you're going to get what you want from an old vehicle, you can't be too flexible.
Try the Private Marketplace
Anyone that's sold a car before will know their way around the private marketplace. There are loads of websites that allow you to post pictures of your car, along with all of the details and price, so that you can communicate with buyers. There are a few things to note when you're posting on one of these.
Number one will be the pictures that you post. You should always try to give your car some curb appeal. If you just throw up a picture of your car sitting on your lawn, looking beat up, then you're not going to get the offers that you're looking for.
To maximize curb appeal, clean the car as much as you can and put special care into the photographs that you take. It's proven that good lighting and a variety of angles will improve your chances of getting leads. Get detailed photos of both the interior and exterior so that the buyer doesn't think you're hiding anything.
Showing Your Car
It's all about waiting for the right buyer. If your car is in demand, you'll immediately be fielding lots of calls from prospective buyers. You need to use your best judgment when talking to people.
You can do most of the screening over the phone or email. If someone seems pushy or if they low ball you, then you can stop the correspondence right there.
You'll inevitably have the more interested buyers wanting to test drive the vehicle and ask you a few questions. Take along your spouse or a friend if this process makes you uncomfortable.
Again, prepare to negotiate the price with most interested buyers. Almost everyone will try to talk you down, so keep that bottom number in mind during this process.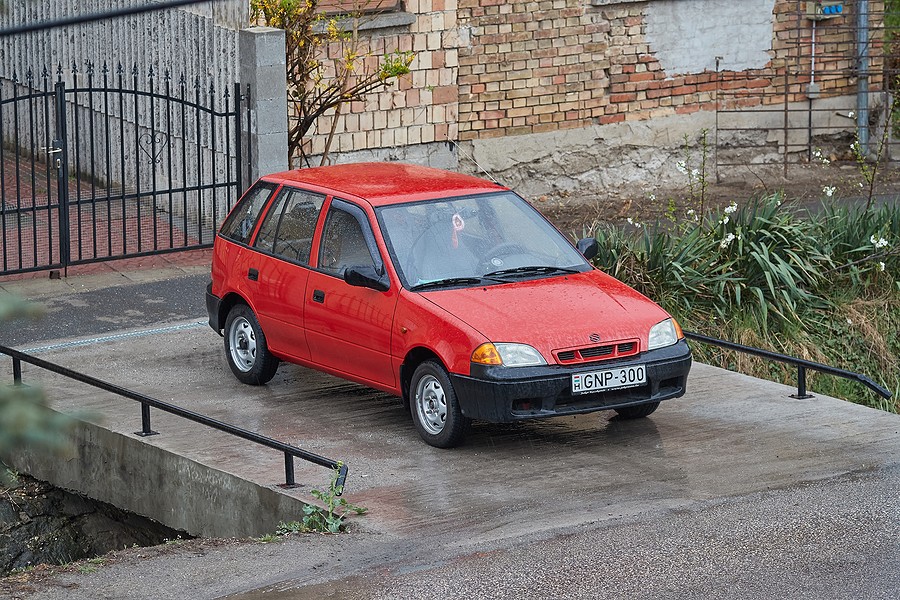 Talk to Dealers
Simultaneously, you should be speaking with used car dealers to gauge interest in your vehicle. Dealers will give you a better indication of how much your car is actually worth.
Odds are, you won't get the price you want from a dealer, regardless of what you set your price at. The perk of selling to a dealer is that it's easier and they'll take care of everything for you. However, if your car is really in rough shape, a dealer won't be shy about telling that it's not worth anything.
If this happens to you, it's not necessarily the end of the road. You could call a junk car service.
The Junking Process Explained
When a dealer tells you that your car isn't worth anything and you're unable to find any private buyers, your best option is to junk your old car. At Cash Cars Buyer, we make this process easier than any other in New York state. Here's how it works:
First, you go on our website and fill out a form with all of your car's information (year, make, model, mileage, etc.), then we'll send you a cash offer that you can either accept or deny.
If you accept our offer, we'll come to pick up your car at your earliest convenience so you don't have to lift a finger. You give us the title, we'll give you the cash amount that was agreed upon, and we'll be on our way and you'll be rid of your junk car.
Avoiding Scams
You've got to be careful when dealing with other junk car buyers because if they aren't licensed then you might get scammed. You don't want someone showing up to pick up your junk car and they don't give you the right amount of money. That should always raise suspicions.
You'll never have to worry about anything shady when dealing with Cash Cars. We're bonded, licensed, and insured as a dealership, so when we offer you money for your car, you can be sure that everything's done above board.
We'll give you a fair offer on any makes or models, regardless of the condition it's in. Go with the company that you can trust.
Cancel Your Insurance
When junking your car, you have to remember to cancel your insurance before the title is given over. To do this, just call your insurance company and inform them the date that you're getting rid of the car.
Giving them the exact date will allow you to use the car right up until Cash Cars comes to pick it up. Afterward, your monthly insurance payments will be canceled.
Remove Important Items
You'll also want to remove any valuables that you might have left in the vehicle. Things like stereo equipment and spare tires are often left in the vehicles that we pick up, so if you plan on selling those things, remember to take them out.
The Transfer
When you're ready, give Cash Cars a call to arrange the pickup and title transfer of your vehicle. You can call us at (844) 663-7286 or visit our "Get an Offer" page to get an instant quote for your vehicle. Once you've agreed to the quote, you'll arrange a pickup time with one of our professional customer service agents.
Upon our arrival, we'll do a quick at-home inspection to ensure that everything's as advertised, then we'll give you a quick rundown and give you your cash. There are no hidden fees or incessant callbacks on our behalf, we just want to take your junk car off your hands.
It Doesn't Have to Be Painstaking
If you don't learn how to sell a car, it can be a painstaking process. At the end of the day, if your car isn't worth much, it's going to be much easier to sell it to a junk car company than to sell it privately or to a dealer. That shouldn't stop you from getting it appraised to try and get the best price.
Do you have a junk car that you want to get rid of in New York? Visit us at cashcarsbuyer.com to get your instant quote today!