Selling a car in Missouri is quite easy,  once you formulate a game plan and a good system. The state of Missouri's Department of Revenue has streamlined the process of selling a car for you. Just as in any state, Missouri needs specific documents as well as paperwork that you must fill out.
So, give a read of our guidelines and tips that will help you with how to sell a car in Missouri!
How To Sell A Car in Missouri – Legal Responsibilities and More
Here in Missouri, vehicle owners sell thousands of cars and vehicles  every year. As a seller, there are certain things you must know before you enter into the sale of a vehicle.  When a transaction occurs between two private parties, both of those parties must take care of some tasks. This helps for a smooth sale of the vehicle.  Additionally Missouri has a mandate of a reporting requirement that became effective in 2006.
Legal Responsibilities of Seller
Once you sell a vehicle, other than a trade-in or sale to a Missouri dealer, you must follow some guidelines.
You must provide the following to the vehicle buyer:
*If the buyer is a resident who is out of state, you are asked to contact that state for the inspection requirements.
Make sure that you remember to remove the license plates, whether they are expired or valid.
Another point to remember is that all vehicle sellers as well as vehicle purchasers must print their names and sign the back of the title in the assignment area.
You don't have to get the signatures notarized. Additionally, the seller must write in the odometer reading and date of sale. You cannot use correction fluid (white-out) or an eraser on the document ! So be careful! Click here to gather more information!
Notice of Sale Reporting Requirement
According to Missouri state law, you have to report the sale of your vehicle to the Department of Revenue.
As of January 1, 2006, the seller of a motor vehicle, all-terrain vehicle or a trailer, or must report the sale within 30 days to the Department of Revenue.
Additionally, vehicle sellers, other than Missouri licensed dealers, must fill out as well as complete a Notice of Sale (Form 5049) or Bill of Sale (Form 1957) form to report the sale.
Click here for additional information about reporting the sale of your vehicle.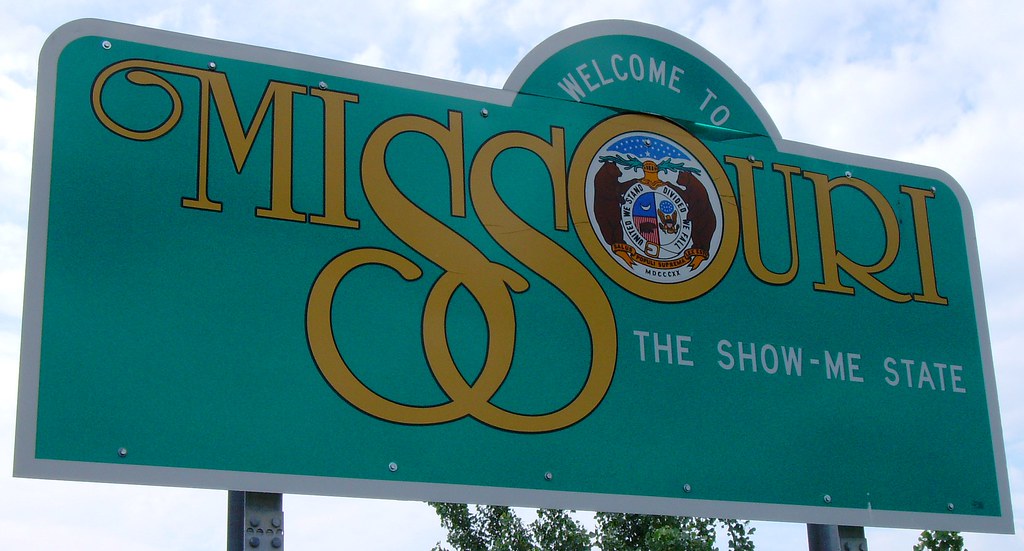 Duplicate Missouri Title Certificate
If you need a duplicate car title because you lost your original car title or you or someone else damaged or destroyed it, you must apply for one.
If you don't have the title, you cannot sell your vehicle. Additionally, you won't be able to sell it,  until you've obtained a duplicate.
So, to get this task done, you have to fill out the Application for Missouri Title and License (Form DOR-108). It is easy to complete. Once you fill it out you can even print it out,  from the Missouri Department of Revenue's website.
on the form be sure to check the box labeled "DUPLICATE". It's located  near the top of the form. Then, you can specify the reason you need a replacement title. Finally, be sure to go and have your signature notarized. If the original title was damaged and you still have it, attach that mutilated car title to the form and submit it. It's a must that you include it with the application.
For a lien that is satisfied, you can also turn in a notarized Notice of Lien, Lien Release, or Authorization to Add/Remove Name From Title (Form DOR-4809) along with your application.
The Missouri Department of Revenue charges an $8.50 duplicate title fee.  There's also a $6 processing fee.
Feel free to mail the forms and your payment to the following address:
Motor Vehicle Bureau
P.O. Box 100
Jefferson City, MO 65105
What About a Vehicle History Report?
When you're selling a car in Missouri, you should know that anyone interested in your car can obtain a vehicle history report on it. Instead of leaving this task to the potential buyer, why not supply it for him or her?
The vehicle history report provides any details about past accidents, odometer fraud, or any  instances of theft. Click here to obtain one and present it to your potential buyer. Consider this as a crucial step in selling a car. As a car seller, ordering this report gives you merit and shows you as a trustworthy seller. Click here to obtain a vehicle history report!

After You Sell Your Vehicle
After you sell your vehicle, you must notify the Department of Revenue (DOR) within 30 days. It's the law! For a newer vehicle, the Missouri Department of Revenue (DOR) issues a title that has a tear-off section to report the sale.
If you have an older title that does not have the tear-off section,  you still need to report the sale. You can do this by filling out the Notice of Sale (Form 5049) form.
After that , you can mail it to the address on the form. You can also submit a Bill of Sale (Form 1957) to the Missouri Department of Revenue (DOR).
If you fail to report the sale of a vehicle, you could face a fine of up to $200!

Remember to remove the license plates from your vehicle before you complete the sale!
If you don't of course they will remain with the owner of the car, not the car. The state of Missouri will allow you to transfer your license plates to another vehicle you own.
Contact the MO DOR for more information on what to do with your plates.
How to Sell a Car in Missouri – Get That Quick Sale!
Now that you've got the paperwork know how out of the way, it's time to sell your car fast! Check out some tips we offer!
Investigate the value of your car. You may want to visit the Kelley Blue Book Website and get an idea of the value of your car. Your car will vary, based upon its condition and such.
Get your car inspected. Ask a mechanic or a friend who is a mechanic to give your car a good "one over". You want to know what you're working with as a car seller and set a competitive price for your car!
Set that asking price. After you have a good idea of what you have, you can set that price. For example, if you have an older car, but you have brand new tires, as well as a brand-new sound system in the car, you may want to set a price that reflects such. Ask that mechanic friend for some advice about setting a good and competitive price for your car.
Keep your car clean! Be sure to clean that car. Even if it rains and you store it outside, make sure you give it a good "wipe down" after a rain. Make sure that you clean the inside of the car too! Vacuum the mats and clean the console. Make it shine on the inside!
Remove personal belongings! Don't for get to take out those personal items! We all use our car as "second homes"! From storing money, to throwing books and other personal belongings in there, our cars are storage units! Be sure to remove those items! We doubt that your car buyer will return that $20 in quarters you save for the car wash vacuum. But then again, maybe he or she will!

Selling Your Missouri Car Online
OK, we know you have been perusing such sites as Facebook, Craigslist and even Instagram to get ideas to sell a car and we don't blame you! But with one look at those sites, you have to know that if you sell your car, you have some fierce competition! So, how in the world do you go about selling your car online? Check out some of our tips.
Pictures tell the story. If you are selling anything online, you have to have pictures of what you are selling. The same holds true for a car. The pictures tell the story of what it is you are selling. So, make sure that you have at least 10-15 good, sharp and focused pictures of your car.
Tell it like it is! You want to be an honest and trustworthy car seller, right? So, tell it like it is! This means, that your car description has to be one that his honest. You have to tell the "good, bad and ugly" about your car. The beauty in that is, your car ad will attract a multitude of people. You will find that you have buyers that don't want to fix up car. Then you have buyers that live for fixing up a car! So, if your car needs a new alternator, then say it! if you have a new engine, then say that too! Don't forget to adjust your price to reflect all that your car has and doesn't have!
Be sure that folks can get in touch with you. Once you finish your ad, be sure you put a good number or email on there. Additionally, make sure that you have immediate access to whatever contact information you place on your ad. For example, if you put an email on your ad and you only check that email once every Mercury Retrograde, then you won't get a quick sale of your car. Get the picture?
Happy Car Selling!