You love your old car, but it's just not worth the cost of keeping. It's been sitting in the driveway for months, and you can't even get it started anymore. And so, you've decided to sell your junk car. The problem is that there are scams everywhere…
One thing we know about people who try to scam others: they're good at what they do! After all, if they weren't good at what they did, then nobody would be fooled by them in the first place. But here are three things you can do when selling your junk car to make sure that you don't become a victim yourself!
This article provides you with all you need to know about "how to prevent scams when selling your junk car?" If you don't want to get involved in any of these scams, you'd better reach out to Cash Cars Buyer for your offer today by calling (773) 791-4363!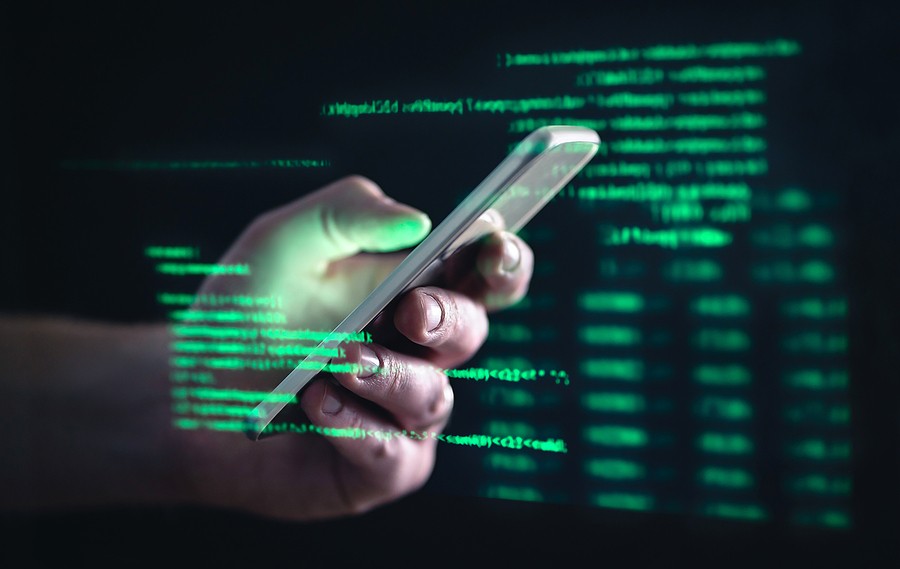 What is a Junk Car?
A junk car is a vehicle that has reached the end of its life and can no longer be used. But it still has value, sometimes quite a lot of it! For example, if your junk car is several decades old and in perfect condition, then you can sell your junk car for top dollar.
What's more, if your vehicle is still in running condition, you can also make some money by selling your junk car. After all, it's worth something. But what happens when you go to sell your junk car and find out that other people are interested in buying your vehicle too.
Why Sell Your Junk Car?
In time, cars become obsolete, and they don't work anymore. Unfortunately, this means that all the money you've invested into it is a waste, as well as your car itself. But if you think about it, there are other people out there who will pay for this junk – but it's up to you to find them!
All you need to do is find a car junkyard or car buyers interested in buying your vehicle. Unfortunately, this can be an overwhelming task, especially if you're unsure what to look for.
What are the common scams you might face when selling your junk car?
There is a large number of potential scams you might get involved in. That's why you have to be alerted to the following ten junk car selling scams:
The Old Car Scam
This is probably the most common one, and it's simple. The scammer will offer you a price for your old vehicle, but they will try to convince you to pay in cash only when you get there. If you refuse, they might re-negotiate the price with you. However, if you still refuse to sell your junk car for cash only, they might walk away and leave empty-handed.
The Invalid Offer Scam
This is not so common anymore with the rise of online classifieds such as Craigslist or eBay Motors. The scammer will offer a price, but they will say that the offer was only valid for a limited time when you contact them back. This means they're basically pulling one over on you, but if you have a price in mind and don't budge from it, then this is unlikely to happen.
The "Finders Fee" Scam
This works by getting a potential victim to pay a fee toward finding them a buyer for their junk car. The only problem is that the company won't do anything with your vehicle except keep your money! In order words, they're just taking advantage of people who are desperate to sell their old cars as soon as possible.
So if someone asks you for money without providing any service or product in return, then you know there's a scam in the works!
The Fake Bidder Scam
This is one of the trickiest scams because it's so hard to detect. But how does it work? Your junk car attracts several potential buyers who all want to buy your old vehicle. However, only one of them will be real, while the others are just fake bidders trying to get you to lose hope and eventually pay for their offer even though they're not serious about buying your car.
So trust your gut instinct, and if something sounds too good to be true, then it probably is…
The "I Owe You" Scam
How does this scam work? Well, when selling your junk car online, make sure to get the word out and ask for references. This will help you avoid scammers who try to convince you that they offered cash for your old vehicle only to renege on the deal and leave you with nothing!
The Fake Auto Salvage Yard Scam
This scam works by using a fake AutoSalvageYard website to trick potential victims into thinking they're dealing with an established business. They will ask them questions about their car, such as its location or where it's been sitting, so they can offer the best price.
The problem is that once someone agrees to sell their car, these fraudsters will not return any of their calls or emails while ignoring them completely…
The Sell It Yourself Scam
This scam works by the person saying they couldn't afford to buy your junk car because it's too much money. However, they will offer you even more money if you bring them your old automobile.
Does it sound like a good deal? Well, not really! After all, how are you supposed to get paid twice for the same vehicle? However, this is exactly what happened in one of these cases where someone sold their car and then had it repossessed while trying to deliver it to its new owners. It sounds crazy, but this can happen…
The "You're Fired!" Scam
How does this scam work? When selling your old automobile online, there are plenty of ways scammers try to get your attention and convince you to pay for their offer.
However, if you ever get a suspicious phone call from someone who refuses to give their name or hangs up whenever you ask for more details about the deal, then you're probably the target of a fraudulent scam!
The Fake Text Scam
Selling your old vehicle is not that difficult when using classifieds such as Craigslist or eBay Motors. It's pretty simple since all you need to do is post a couple of photos and provide a description of what you have for sale.
However, sometimes scammers will try to trick people by sending fake text messages offering cash for cars. This adds an extra step that requires them to send a message with their number included in the text.
How to Prevent Scams When Selling Your Junk Car?
So to avoid all these scams when selling your junk car, be careful and trust your gut instinct. If something does not sound right or makes you feel uncomfortable, this is probably a scam. Also, please do not provide any personal information about yourself or your vehicle until you are sure that it's safe to do so.
When in doubt, contact the police department who will help put your mind at ease, especially if they ask for money upfront before providing their services! And remember…if something sounds too good to be true, then it probably is!
More specifically, here are ten tips to help you prevent scams when selling your junk car:
Do your research and only use popular websites that are well known (Craigslist, eBay Motors…)
Ask for references
Once you find the right buyer, meet them in person to complete the transaction.
Only ship your vehicle if necessary (you can transfer the title instead) but make sure their offer is legitimate first!
If they ask for money upfront without buying anything or seeing your old car, this is a scam, so contact the police department before giving them any of your hard-earned money!
Only provide personal information after making the sale and receiving payment from the other party. In other words, please do not give out any details about yourself unless they have purchased your vehicle and you have received their money. After all, they only want these details for identity theft purposes…
If you suspect that a buyer might be a scammer or any of the red flags listed above appear, contact the police department before making any online transactions.
Do not fly into a state where you do not know anyone to sell your old vehicle since this will increase your chances of falling victim to a scam.
Do not ship your car to a port within another country unless you are sure it's safe and can trust them 100% otherwise;, they will steal it once the boat arrives!
The more advanced technology becomes, the easier it is for scammers to use fake profiles, pictures, and names to lure you into their schemes.
Do not let your personal feelings interfere with common sense since your emotions might prevent you from seeing the obvious signs.
Use Google Chrome to avoid phishing websites that try to gain access to all your details!
The Benefits of Selling to Cash Cars Buyer
As you might notice, selling a junk car might seem pretty simple, but it still constantly makes people the target of many scams. However, if you do not care about making a little more money or want fewer hassles during this process, why not sell your old car to us?
Since we are one of the oldest and most trustworthy junk car removal companies in the nation, we can guarantee that you will receive a fair offer safely and reliably! In other words, we do not buy junk cars from people who want to sell their cars for cash but rather from car owners who need to get rid of them safely without spending too much time or money.
So if you are looking for an old vehicle removal service that is honest and efficient, don't hesitate to contact us! We will take care of your old junk car in a fast manner while still offering you the best price because we think that you deserve nothing less than the best!
For more information on our cash for cars services, please visit https://www.cashcarbuyers.com.
If you want to know more about how we work and the prices that we offer, please contact us today! We can't wait to hear from you, so do not hesitate to provide us with all the information we need to give you a quick and easy quote. Once we receive it, one of our friendly and professional staff members will contact you as quickly as possible.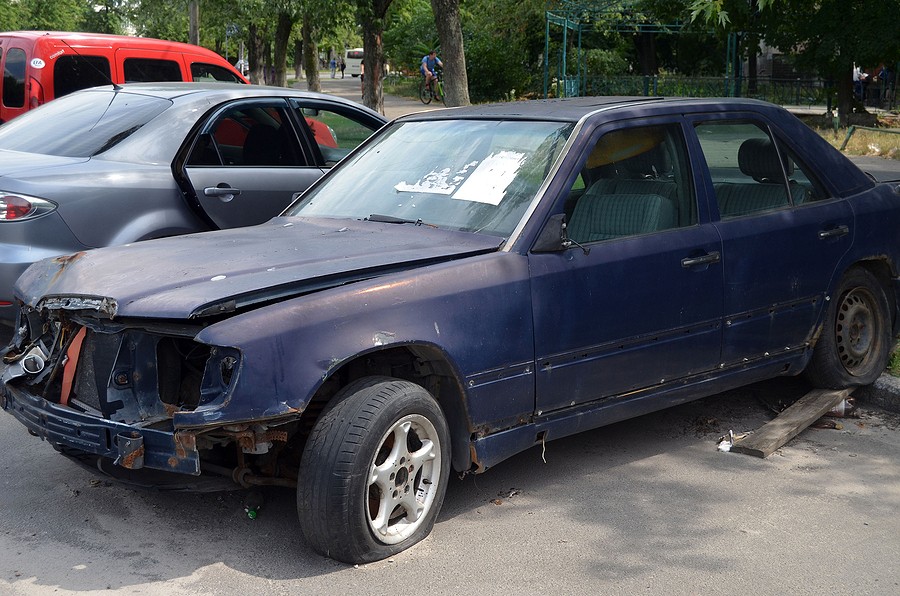 Conclusion
Selling a junk car can be confusing and even dangerous if you don't know what to look out for. Scammers are constantly looking for new ways to trick unsuspecting individuals into giving them their personal information or money.
That's why you must do your research, only use reputable websites like eBay Motors, ask for references before meeting someone in person, ship the vehicle only when necessary (or transfer title), and provide personal details after the sale is completed. Both parties have received payment.
If any of these red flags come up during your search or while trying to sell your old car online, contact local authorities first! Our team of experts at Cash Car Buyers wants nothing more than to help make this process as easy as possible, so feel free to ask questions or get a no-hassle quote today.
We look forward to hearing from you! For more information on our cash for cars services, please call us at (773) 791-4363!