Are you looking for how to junk a car in California? Cash Cars Buyer will pay you up to $15,000 for yours! Call our team at 773-791-4363!
Our team of carnival specialists around California is willing to remove your vehicle no matter where you live around the state! What are you live in Long Beach or Los Angeles or anywhere around the state, you'll find somebody to help you remove your vehicle free of charge!
California is called the Golden State for a reason! This great state is a special place to enjoy, and never worry about the harsh winter season!
To help you enjoy your time in this great state, we will take care of all the hassles associated with selling any junk vehicle. We understand that you need a perfectly working car; your junk vehicle is probably keeping you sleepless! To take care of the hassle, all you need to do is to call Cash Cars Buyer at 7737914363!
Not only takes care of the caramel process but also provide you with additional amazing features like:
Provide FREE towing for all customers despite their living location
Our car removal towing is always free
Guarantee buying your car despite its make, model, year, or condition!
No hidden fees, guaranteed!
Handle all the paperwork with the DMV
Don't waste a minute looking for how to junk a car in California! Our team of experts is ready and waiting for your call at 773-791-4363.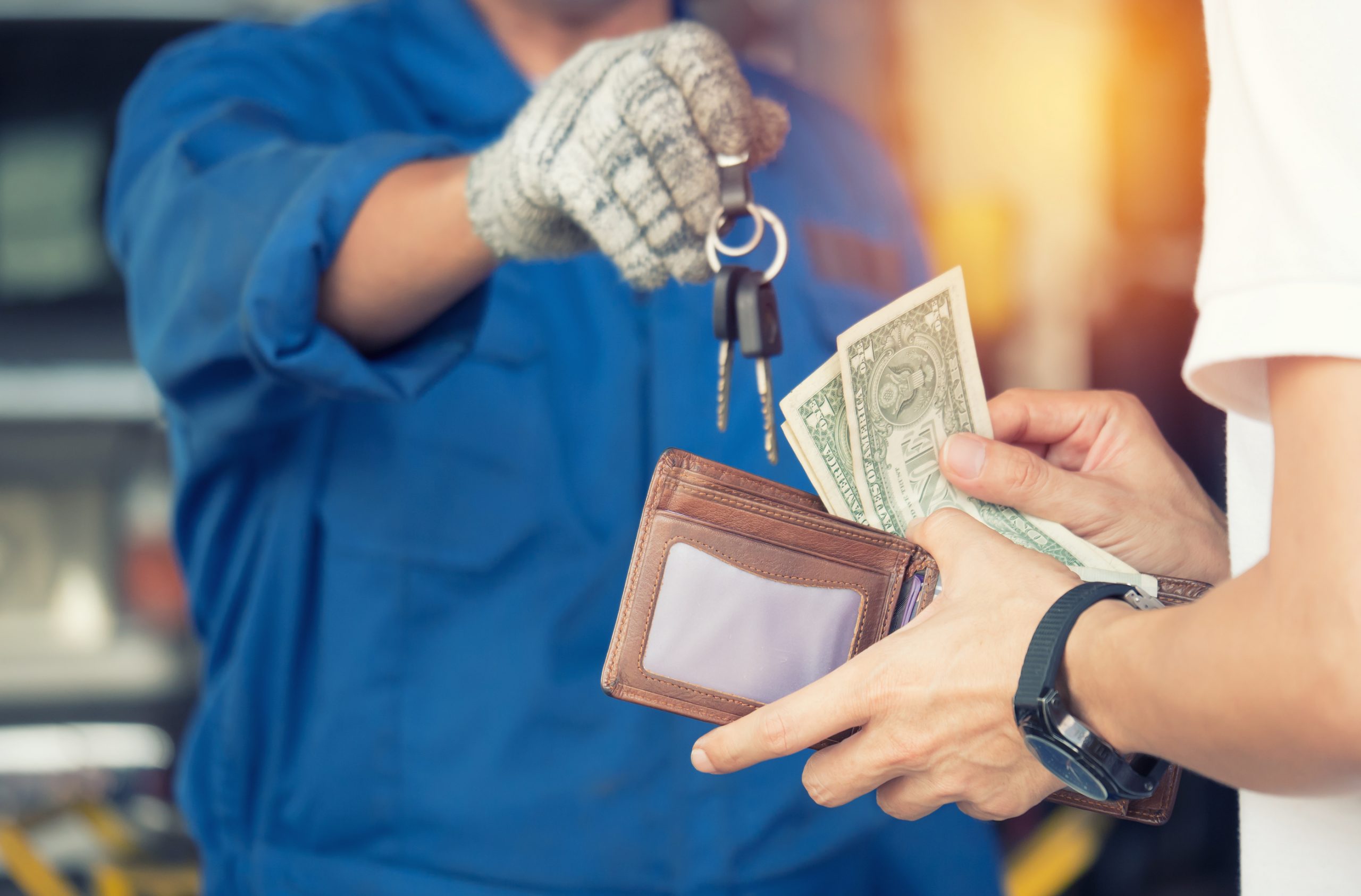 How to junk your car in California easily?
Because we understand that junking a vehicle in California can be a hassle, especially if you're busy and your schedule doesn't allow it. That's why we prepared a straightforward method that takes your valuable time more than a couple of minutes!
With our 24-hour car removal specialists in California, we can come to your preferred location on evenings, weekends, or even same day if that works for you!
All you need to do is to follow this simple three-step process:
1.    Describe your car
Are you looking to sell a 2001 P Pontiac Grand Prix? Or, probably, you're looking to get rid of your old Honda Odyssey. Or your Ford expedition is giving you a hard time and not working! Despite your vehicle type or condition, our team of experts will remove the vehicle in no time!
Just tell us what you're trying to sell us and help us provide a clear, accurate evaluation to provide you with the top dollars paid for junk vehicles around California!
2.    Click "Accept Offer"
After getting the information about your vehicle, we run it through our system and provide you with an offer generated within 30 seconds, if not less! Our team of experts has been in business for decades now, and by knowing your vehicle type and condition, we can provide you with an immediate junk car offer in California.
3.    We'll pick up your car for FREE!
Once we agree on the provided offer, we will meet with you at the pickup time and location and remove your vehicle safely and free recharge! Say goodbye to your junk vehicle in California and enjoy your time around the beautiful areas in the region!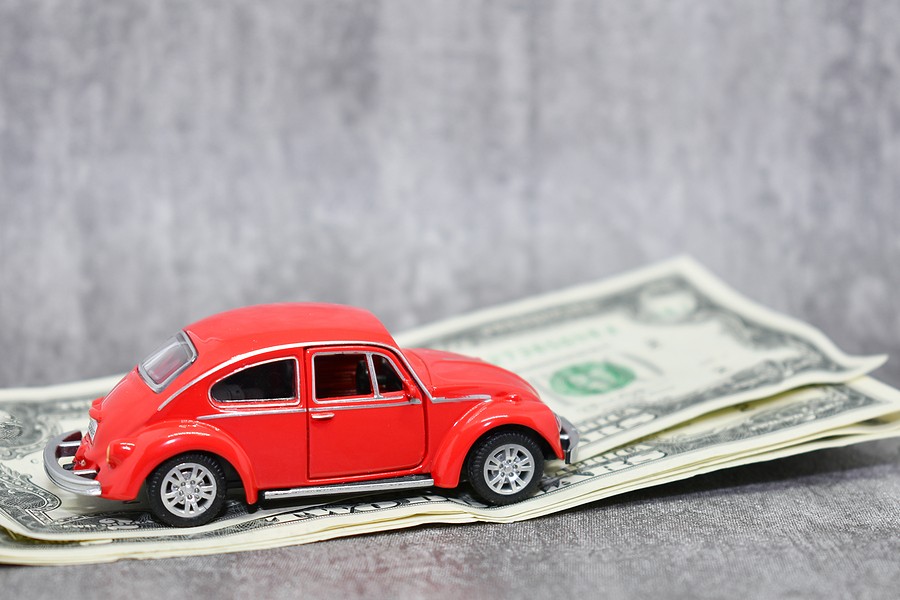 So how much cash are we paying for cars in California?
Understanding how much your junk vehicle is worth around California can take time and effort. There are several things we take into consideration before we provide you with the final offer. Typically, most vehicles sold around California got out for somewhere between $100 and $15,000!
One might wonder, this is a very wide range for junk vehicles! That's a true case because every vehicle has unique characteristics, and depending on what we learn from each vehicle, we're willing to provide you with different offers.
When we evaluate the vehicles that we receive, we ask several questions, including:
1.    What's your vehicle's make, model, and year?
If you're trying to sell a more modern car, your expected price will be much higher than someone else who's trying to sell an old one. That means that you will get a decent offer if your vehicle is modern.
We consider several other factors when evaluating your car and providing you with your junk car value in California. For example, if your vehicle has a lot of metal and it's very heavy, chances are that you're going to pay much more than someone else was trying to sell a small sedan vehicle without much metal.
2.    Is your vehicle missing any components?
When we buy any junk vehicle around California, we insure that we take advantage of every component. That's why even if the vehicle sounds very bad to you, it might be a great attractive car to us.
Thus, one of the questions we ask is whether there are any missing components in your vehicle. This is critical for us when evaluating your vehicle because your offer can change if it doesn't have an engine or if the transmission was removed.
3.    Does your vehicle have a title?
Dealing with a missing title can be a huge hassle in California. However, our customer service is an expert and understands the process. Thus, because it needs a significant effort compared to any other state, we typically drop the value of vehicles missing titles which makes sense.
If your car has a title, it will be valuable. Of course not! Our team sees value in your car even if it doesn't have a title, but your offer will be considering the effort we evaluate it.
4.    Does your vehicle have any working components?
As we indicated before, we investigate every vehicle separately and evaluate every single component in the car. That's why even if the car looks bad to you with a working transmission or the engine is in good shape; we will offer you a higher offer because we know that we can make some money from these working components.
Therefore, to get a better accurate answer about how much to get for your junk vehicle in California, we highly encourage you to spend a few minutes talking to our team at 7737914363. Our customer service won't take more than a couple of minutes to provide you with an immediate offer, typically generated within 30 seconds!
How to sign a car title in California?
When you sell a junk vehicle in California, you don't only need to search for how to junk a car in California because there are a couple of things you have to consider associated with the car title transfer.
Many people might need to gain experience on how it's done, but we were more than happy to provide you with a step-by-step process for signing a car title in California. Let's take a closer look below:
1.    Signature of the registered owner
The first step is to look for the location where it says the registered owner's signature. There should be a label saying "1a: signature of registered owner" this is where you must put your signature. Remember that if there are multiple owners, you guys must put your signatures after each other.
2.    Odometer reading
The other thing to consider is that if you're trying to sell a car in California, you must consider the odometer reading and put your name next. This applies to vehicles that are less than 10 years old. You have to look for the location where it says all the meter sections at the bottom of the paper.
3.    Don't sign the lien holder
There's a very common mistake that many people try when transferring ownership in California by signing on the lien holder line, which is wrong. This line is very close to where the odometer reading is, which causes much confusion.
4.    Keep the back blank
The last thing you want to do when signing a title in California is to leave the back of the title clear without any issues. Many people think they have to fill the sample in the back, but that's not true.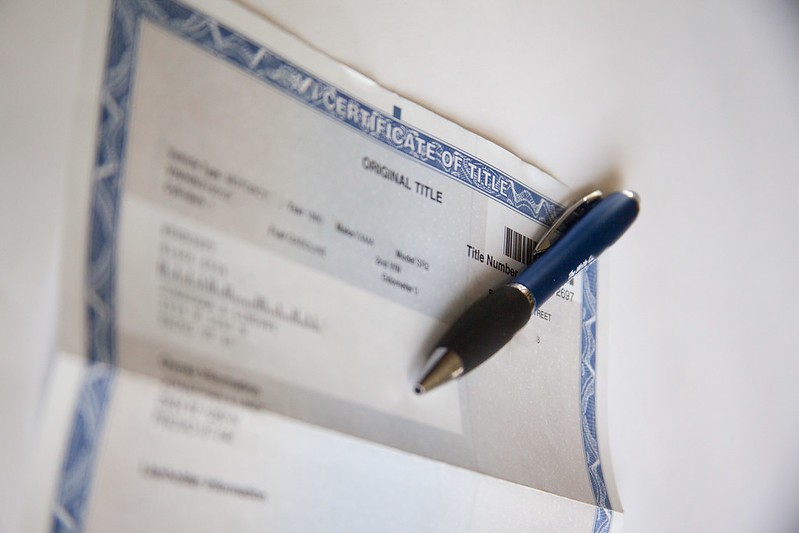 How to junk a car in California without a title?
The first piece of advice that we typically provide to all our customers is that if you don't have a title in California and trying to sell a vehicle, try obtaining a title replacement. There is a process where you can get a duplicate title from your local California DMV office.
You can either visit the office or send them a mail at the following address:
Department Of Motor Vehicles
Registration Operations
PO Box 942869 MS E169
Sacramento, California 94269-0001
You need to go through your local DMV office if you have one close to you other than the one we mentioned earlier.
If you don't want to go through the hassle, you can easily contact Cash Cars Buyer and let them know that you want us to take care of the paperwork associated with the missing title. We can do that and help you get rid of your vehicle as long as you can provide us with proof of ownership.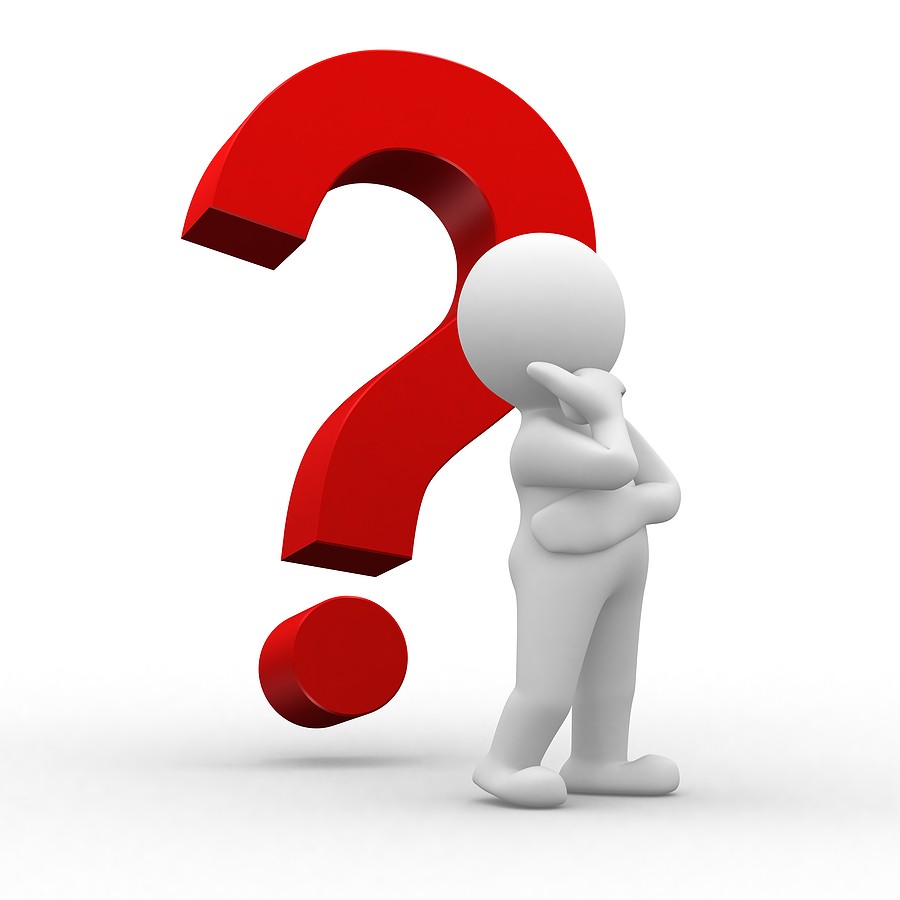 Recent Offers Made Near Your Area
We've recently purchased a 2009 Kia Optima from Emily, who's been struggling with her junk vehicle for two years. Emily's vehicle had about 200,000 miles and didn't have a working engine or transmission. Emily was frustrated that the vehicle lost the title, and she was surprised that Cash Cars Buyer was willing to help her around Bell Gardens, California, 90201.
If you're dealing with a similar situation to Emily's, you can always call Cash Cars Buyer at 7737914363.
| | | |
| --- | --- | --- |
| Vehicle | Condition | Zip Code |
| 2007 Chevrolet HHR | No Title | Los Angeles, CA, 90080 |
| 2008 Kia Optima | Doesn't Start | Bell Gardens, Bell, Cudahy, CA, 90201 |
| 2007 Hino 338 | Doesn't Start | Beverly Hills, CA, 90211 |
| 2012 Chevrolet Cruze | No Title | Culver City, CA, 90233 |
| 2004 BMW 7 Series | No Title | Playa Del Rey, Venice, CA, 90293 |
| 2009 Cadillac Escalade Ext Base | Salvage Title | Santa Monica, CA, 90411 |
| 2005 Kia Sportage | Salvage Title | Norwalk, CA, 90650 |
| 2012 Chevrolet Sonic | No Title | Los Alamitos, CA, 90721 |
| 2009 GMC Acadia | Salvage Title | Long Beach, Carson, CA, 90810 |
| 2015 Nissan Altima 2.5 | Runs and Drives | Pasadena, CA, 91101 |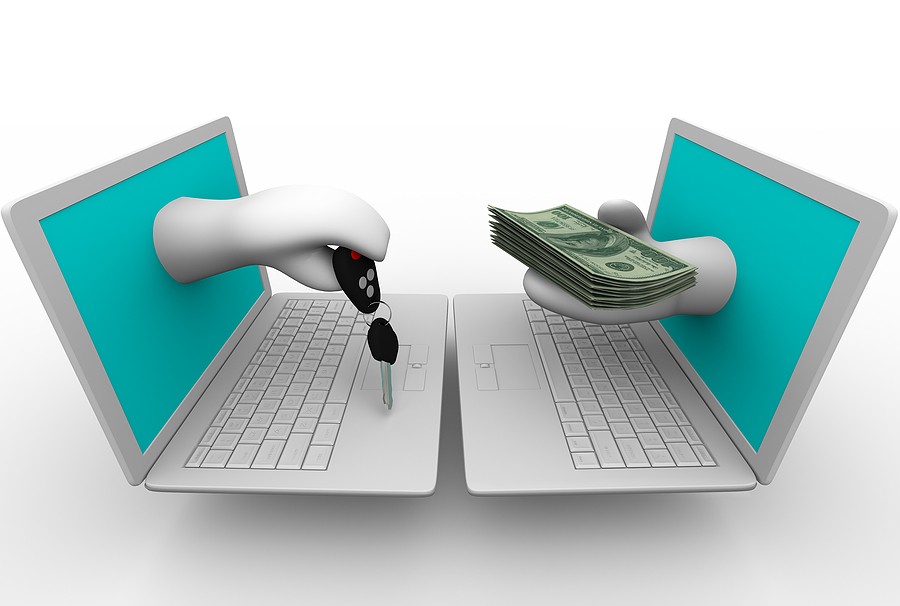 Customers reviews
Owning a junk vehicle and trying to sell it can be a huge hassle. It might leave you sleepless trying to get somebody to buy it. Luckily, with Cash Cars Buyer in California, we're willing to remove your vehicle within one to three days only!
Check out the customer frustration before they reach out to Cash Cars Buyer below. If any of the below stories sound familiar to you, what are you waiting for? Your search for how to junk a car in California should stop here! Call Cash Cars Buyer at 7737914363.
"The vehicle has been hit twice without repair, and the compression is low in the engine. It won't start. The tires still half about half tread life left on them, it has a new fuel pump, a new battery and new spark plugs. One family owner. It's just old, and I bought a new car."
"It was a work vehicle for many years and has significant interior wear and tear, but the outside body is clean, and there are no dents. It broke down, and I don't want to put more cash into it. "
"The vehicle did not pass inspection, and I don't want to place any more cash into it. The vehicle also failed emissions. The transmission slips on left turns, but I would still be driving it if I knew how to work on cars."
"Vehicle is drive-able but will need to be jumped due to it needing a new battery. There's one crack in the windshield. The hood and fender have damage. Interior could be in better condition. "
"The head gasket is blown, and they want too much cash. I cannot afford it. I'm not going to pay for a tow to go back to my house to sit there, so somebody suggested your company. I'm calling you and hopefully I'll get an answer within the next ten minutes."
"The alternator went out, and with such high mileage, we didn't want to keep putting cash into it. The body is fine, it just needs a new lock on the trunk. We bought the car from my sister, and she lost the title. We've had it for probably 12 years. I have the registration. "
"Starts easy. It recently got a new battery, alternator, and starter. It has lots of rust. Also has a plow used for just driveway plowing the past two winters. The Interior is very good for its age. The problem is that the transmission is slipping a lot and one of the two gas tank support bands rusted off. "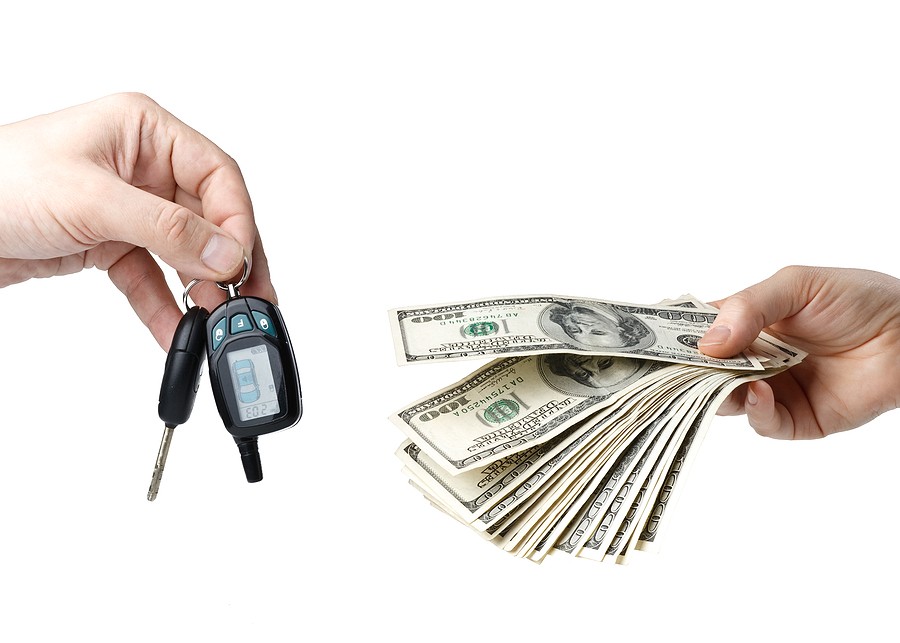 All sounds good! How to get started?
At this point, you should be now encouraged to reach out to Cash Cars Buyer at 773-791-4363! Say goodbye to the hassle of trying how to junk a car in California! Cash Cars Buyer provides the easiest, simplest, and fastest car removal service nationwide!
Get your instant offer today! Our team is waiting for you!