Many individuals don't know that they can earn cash from getting rid of a junk car. A junk car is an old car that can't take you from one point to your final destination and is no more in use. It's, therefore, an excellent idea to do some research on how to get rid of junk car. This will make you earn a reasonable amount of money from your old Car. Below is a process on how to get rid of junk car: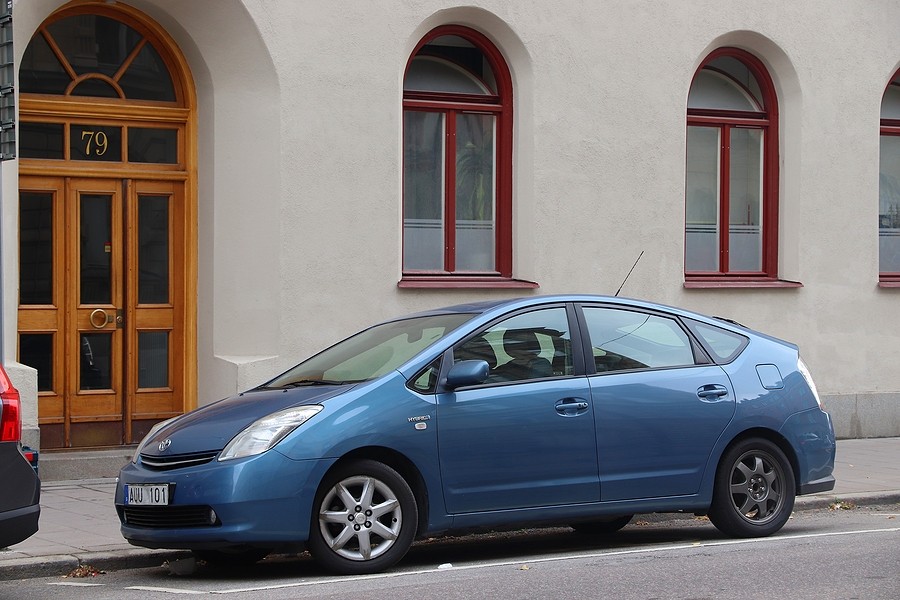 1. How to Prepare Your Junk car Before Getting Rid of It
It's fundamental to prepare your Car well to earn a higher amount of money. Below are some key areas to focus on when preparing a junk car for disposal.
a.) Check Inventory of the Junk Car
How junky is your Car? Many junky cars are damaged beyond recognition. In simple terms, these cars are not eligible for repair or maintenance. It's important to consider if your junk car is immovable or movable. This will help you evaluate and analyze any severely damaged parts of your old Car. Take note of all the valuable parts of the Car. For instance, is the alternator in it's best condition? Is the GPS okay, are there any tires in good shape. After taking note of all the above-described areas, write a simple reminder of what you can observe or see. This will give the junk disposal service an easy job due to an accurate description of your Car.
b.) Evaluate your Car to Determine its Value
For instance, many countries use the Kelley Blue Book in determining the value of the car if it's in good shape. Statistics classifies these resources as widely and commonly used item in car valuation. In most cases, the car owner will expect a much less amount as compared to Blue Book value. The key reason behind this is because the car owner has junk rather not a car in good condition. Individuals who have knowledge about car repair services can take the original price in the valuation book and deduct all the repair costs. This will, therefore, help the car owner to estimate the amount of the junk car.
c.) Identify the Car Title
Locating the title of your Car is vital because it helps in proving that you own the junk car. Many junk car removal services won't buy your Car unless you submit the title of the Car. When transferring the junk car to the junkyard, you'll be expected to sign the title to shift ownership officially. If an individual doesn't sign the title, it clearly shows that he owns the Car despite having nothing to do with it.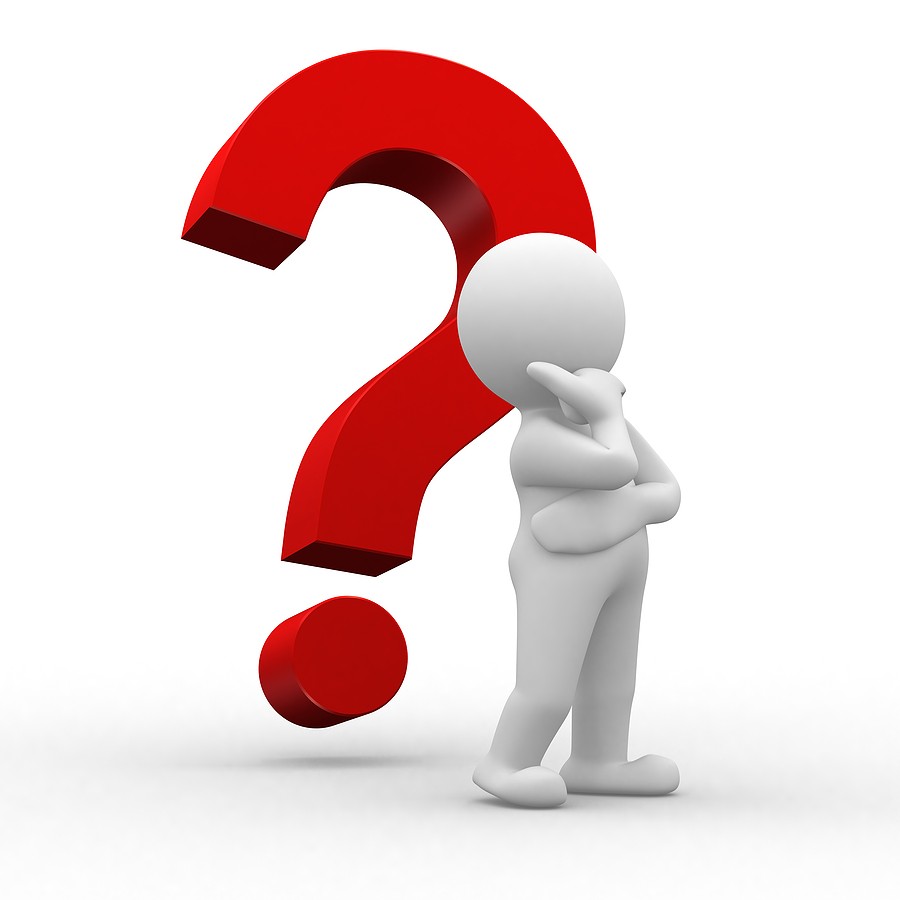 d.) Get Rid of Your Items
Many people keep their valuable stuff in the Car. Some of these items might be forgotten in the Car in the disposing process. An individual should check the trunk, the floor mat, and under the car seats to identify all valuable items in the Car. It's, therefore, key to remove all these items before disposing of your Car. Some of these items include notebooks under car seats and license plates. License plates are commonly forgotten things when it comes to eliminating a junk car.
e.) Check your State's Junked Car Requirements
Requirements in different states vary from each other when it comes to getting rid of junk vehicles. It's crucial to do comprehensive research on all the required items as per your state to get rid of junk car. Some of these requirements can be found online.
2. Compare Offers
An individual should compare prices from a particular perspective. Below are vital tips that will help you scoop a large amount of money from your old Car.
a.) Check price Tags from Various Junkyards in Your Area
This should only be done if you've assessed and thoroughly evaluated your junk car details. Providing comprehensive information about your Car will help the junkyard to quote an equivalent value of the Car. Record all price tags from different junkyard company to help you compare the prices. This will help you select the best paying junkyard.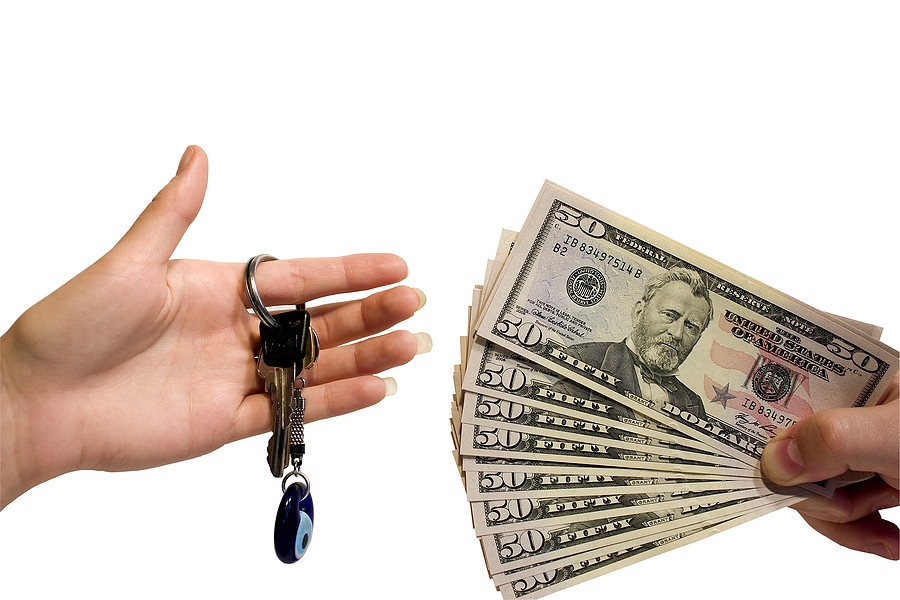 b.) Research and Evaluate Terms Used by a Junk Removal Company
For instance, some junk removal companies will prefer to dismantle the entire Car themselves, while other companies will prefer a readily dismantled car. If you disassemble your junk car, you'll have a higher probability of getting a higher amount of money. Inquire if the junk removal company will charge you a less amount if you drive the junk car to their situated area versus if they collect the junk car. Clarify all the required paperwork before conducting the junkyard. Make sure you've got comprehensive information of all the Junkyards.
c.) Compare the Merits and Demerits of Your Option
If you aren't in a hurry to sell your junk car, you can select the most convenient option. It's not advisable to dismantle the Car on your own because you lack the required skills in the task. Always opt for the best paying option.
3. Transferring the Car
a.) Drive the Junk Car to the Junkyard
Only tow your junk car to a car removal company if you feel comfortable doing so. This can help you earn a higher amount of money since you'll have saved much of their fruitful time as well as labor. In addition, an individual will earn more if he or she can drive the junk car or else the junk car was driven recently. Therefore, driving your junk car to the Junkyard will increase your junk car value.
b.) Make Preparation for your Junk Car to Be Picked by a Junkyard
Some people will find it more convenient for the Junkyard Company to pick their Car at their current location. In this case, a Junkyard will pick up your old Car and concurrently pay you. This will be your last option if your car can't be driven. Choose the best price after considering different price tags from different junkyard companies. Many times a Junkyard company will quote a certain amount and then lower it after identifying and evaluating your junk car at their arrival. This is the crucial reason why you should know your cars' value and stick to it.
c.) Cancel Your Cars' Registration and Return the License Plates
The exact terms will always differ from one state to another, but in order to cancel your cars' registration, you should return car license plates. The junkyard should provide you with the critical information needed to get rid of junk car. There are several sources of information which an individual can use to know the exact procedure for canceling car registration and returning your car plates such as the internet.
WAYS OF GETTING RID OF A JUNK CAR
There are a number of ways in which you can use to get rid of junk car if it's no longer roadworthy. You'll be expected to select the most convenient way to use it. The condition of your junk car and the state of your finances are critical variables in determining the best option. If you are eager to get the money, you should consider a comfortable and quicker alternative to get rid of junk car. Below are key things to put into consideration before getting rid of your junk car:
– What amount of effort and time will you put to maximize the output?
– Will you be in a position to donate your junk car to charity?
– Do you have adequate space to keep your junk as well as its parts before they sell?
– How fast will you want it to market?
Having enough knowledge about space and time limitations will help you have the best idea in which method to use in disposing of your Car. Below are various ways of getting rid of a junk car:
1. Trade the Car in or Sell it by yourself
Before you trade in your Car, there are vital steps you should put into consideration to maximize the final payout. Selling the junk car by yourself will help you attain a higher payout rather than using a car dealer. Below are some tips you should involve to the get Price
a.) Clean your Junk car thoroughly
Cleaning your Car will enhance your cars' first impression on your potential buyers. The car owner should thoroughly clean and vacuum the Car to get rid of odor smell.
b.) Basic Maintenance
Essential maintenance will enhance the final payout. Change the transmission fluid, the oil, and top up other fluids such as radiator fluid and washer fluid. You can use the help of a mechanic if you aren't comfortable changing the fluids yourself. Make sure your junk car is inspected from the buyers' perspective.
c.) Advertise Your Junk Car
It's advisable to advertise your car in as many places as possible, for example, all online platforms. D don't forget to promote your Car locally. Your advertisement should include your car pictures. In addition, it's essential to highlight all the best qualities of your Car in the advertisement such as low miles, robust GPS, new tires e.t.c
To have a high payout, your advertisement should be straightforward, honest, and transparent. If you are dealing with online selling, it's advisable to focus on potential buyers who aren't far from your current location. It is not only tiresome but also time-consuming to ship your Car to unknown areas. In simple terms, deal with local people to avoid scammers.
d.) Be safe
Always meet in a public location. Don't offer your home address to these potential buyers because you don't know much about them.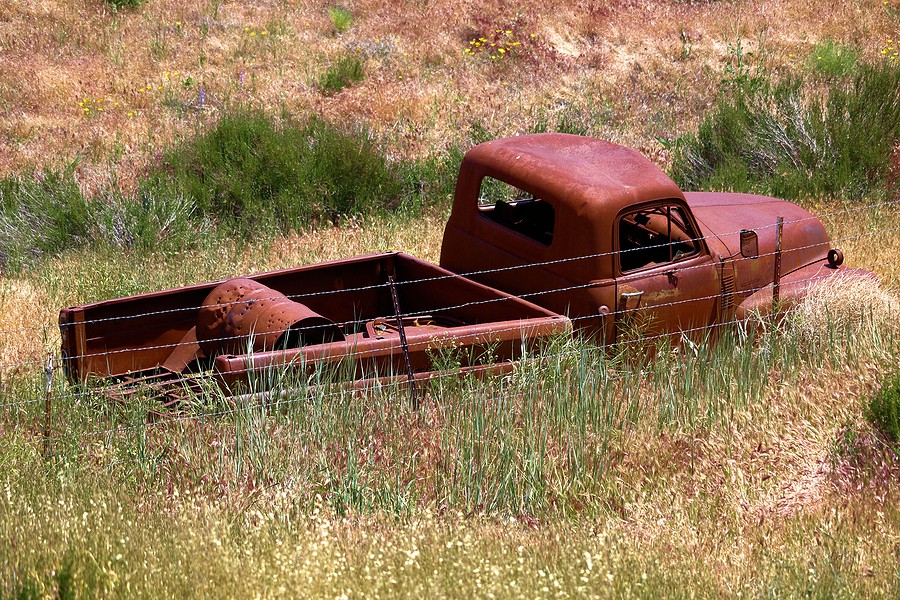 2. Donate the Junk Vehicle to a Charity
Various charity programs will help you get rid of junk car. A number of these charities employs the poor to repair and maintain these junk cars. In addition, some of these charities will dismantle the Car and sell it to the recycler. The Charity will benefit from your offer, and you may receive some benefits later on. A car owner will receive a tax receipt for the market value of the donated vehicle. Below are vital tips to follow:
a.) Select the Best charity
Select wisely the best charities in your area, which are certified organization to donate your junk car.
b.) Call the Charity
Convince the charity organization to accept your car donation. You'll, therefore, be expected to fill a vehicle donation form a concurrently transfer your title.
3. Dismantle Your Junk Car
Recently, there's a high demand for Car used parts. Popular car models have a high demand for:
– Rims and tires
– Side windows and windshields
– Metal panels in the car body.
– Electronic components like window motors, radios e.t.c
Below is a vital tip you should put into consideration:
a.) Remove the Powertrain
Items such as the transmission and engine are in high demand if they're working correctly. It's advisable to record a video showing these items are in good condition before dismantling them.
4. Sell to a Junk Removal Service
An individual will get a less amount of money if he or she is in high demand for the cash. The key reason behind this is because the method to be used will be quick and fast. Below are vital tips to consider before calling a junk removal company:
a.) Locate the Best Junk Car Removal
You're expected to check online listings as well as your local phone book to locate a nearby junk car removal company.
b.) Call a number of Junk Removers
Here you're supposed to call a minimum of five junk removers so to estimate your car price. You should select the best price which will satisfy your needs. If you need your junk car to sell at a faster rate, use the service which will fulfill your needs.
c.) Get played in Cash
Many Junk Removal companies will pay you in cash. Don't expect too much for your junk and old Car. The payout will be much smaller compared to selling the car parts. This is also a good option because you won't waste much of your fruitful time dismantling the junk car.

Even if you think your car isn't worth a cent – your car has value! It's full of valuable parts and components that reputable companies will pay you cash for! Even the most beat up or damaged cars are full of valuable metals and parts that can be reused or recycled into many other uses. From aluminum to copper – power steering pumps to control arms, a vehicle is a treasure trove of value to those that know.
There is an incredible number of reasons why someone would want to look for options to get rid of their junk or broken car and it can all be a bit overwhelming. From floods, fire and hail to unfortunate accidents – our beloved cars are often the victim of extreme circumstances and we can be left wondering what to do because our options seem so limited.
Getting rid of a junk car can be a costly and time-consuming experience for even the savviest person.
Even if you think your car isn't worth a cent – your car has value! It's full of valuable parts and components that reputable companies will pay you cash for! Even the most beat up or damaged cars are full of valuable metals and parts that can be reused or recycled into many other uses. From aluminum to copper – power steering pumps to control arms, a vehicle is a treasure trove of value to those that know.
There is an incredible number of reasons why someone would want to look for options to get rid of their junk or broken car and it can all be a bit overwhelming. From floods, fire and hail to unfortunate accidents – our beloved cars are often the victim of extreme circumstances and we can be left wondering what to do because our options seem so limited.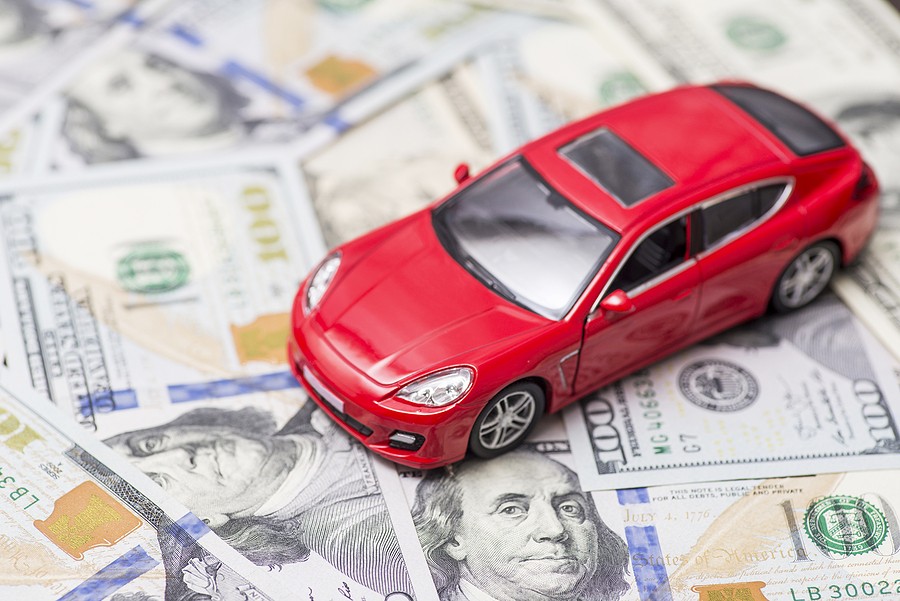 So what are some of the reasons why we may label our cars as "junk"?
Mechanical Issues
Many of us have been in the unfortunate position of being stranded on the side of the road with a car that is completely broken and will not run. Despite our efforts to properly maintain and take care of our cars, a perfectly working car can turn into a junk car in an instant.
According to the car repair experts at Haynes, small components such as the Catalytic Converter (necessary for emissions controls) can run anywhere from $1700 to $2000! An automatic transmission can run from $4000 to $5000 installed, a head gasket can be over $1500! Even something as small and failure-prone as a car's computer system can easily be over $1000! Wow!
If you come across these major vehicle repairs, you will be left with a decision; will this repair cost more than my car is worth? Chances are that the major repair is not the only issue with your vehicle and it may be time to start thinking about how to get rid of your junk car and cut your losses to a minimum!
Accidents and Mother Nature
On average every year in the United States, there are over 6 million automobile crashes and this number goes up every year. Typically, your insurance, after the deductible, will pay for damage to your vehicle as well as any other vehicle you may have hit. Often times these deductibles can be well over $1000 and in some cases as high as $2000. There are several reasons why you may not fix a car after it has been damaged in an accident.
Say you got into an accident and it's your fault but no one else was involved. You ran your car into a ditch because you swerved to miss a deer in the road. You run into a curb or you bash into a massive pothole that snaps your axle! Now what? Your formerly working car is now a piece of junk that makes it impossible to drive but you have concerns about turning the claim over to the insurance company. You have good reason to be concerned! One accident on a policy can raise your rates on average of 43%. If it's your second accident – try 91%. Wow! So the question becomes: what do you do with your junk car now?
Mother nature can be your car's worst enemy! Did you know that damage from hail causes over 22 BILLION in damages to cars and other property in the United States every year? Mother nature also has other vicious ways that she can damage your car and turn it into junk. The great state of Texas saw over 300,000 cars damaged by water due to the unbelievably destructive forces of Hurricane Harvey. Tree branches, fire, tornadoes … all of these destructive forces can lead to a damaged or broken car that suddenly is in non-operable condition.
Ok, so my car is junk, how do I get rid of it!?
Craigslist, eBay, Etc.
Well, you could try getting rid of your junk car online through a local website like Craigslist. Local buyers are going to be looking at your car as a project and will low ball it's actual value so they have room in their budget to fix your damaged car. These types of buyers are often trying to take your car, salvage it and then turn a profit by selling it online to other people looking for a used car. You then have to handle all the DMV paperwork and ensure that the buyer is paying cash. Beware of check scams or wire fraud scams! Often times these buyers produce a cashiers check that will later turn out to be a fake check or request funds to be sent via non-secure methods.
Buyers can also use "sob stories" to try and tug at your heartstrings in order to drive down the cost of the vehicle. They will explain how their wife or husband just left on military duty or how they lost all of their money to an unfortunate illness and now they just need a cheap car. Typically these are lies that put you in the awkward position of saying no to someone who appears to be in need and is standing right in front of you.
You will also deal with buyers who exacerbate the issues with your car by claiming to be experts. In reality, diagnosing a vehicle for mechanical issues while standing in your driveway looking at your car is basically impossible without a thorough diagnosis of the issue. They can make your junk car issues seem worse than they actually are or over-exaggerate in order to drive the price down.
These common scams are dangerous and can leave you without a car and without money in your pocket!
Junkyards
Junkyards will allow you to sell your damaged car to them but will offer you next to nothing and force you to transport it there yourself! What a hassle! The primary goal of a junkyard is to take in your vehicle for the least amount of money by haggling and grinding you down on price. Often times you will receive a verbal offer over the phone and then receive an entirely different offer when you and your damaged or broken car arrive at the junkyard. Typically, your car is towed at your expense and most owners are often left to take the poor offer to avoid the continuous hassle of taking the car away to another yard. According to Home guide, the typical cost to tow a vehicle is $75 to $125! You can see how multiple trips to various junkyards can add up quickly.
Dealer Trade-In
Maybe you can sell your junk car to a dealer when you buy your next ride. Think again. A car dealership is always going to give you the absolute minimum because THEY need to sell it and make a profit as well. This 'middle man' always takes away unnecessary money from your pocket and will often try bait and switch tactics similar to junkyards. You will go through the hassle of having the car towed in to the dealer only to have them low ball you on price once it arrives.
"Parting Out"
Maybe you think you're going to "part out" your junk ride and sell the parts on eBay or other auction style sites. Maybe you'll become your own junkyard! Think again. This is a very unique business that has very unique buyers and unless you're an automotive mechanic – this is a difficult process that will be more hassle for the average person than it could ever be worth. Even if you are a savvy mechanic or think you can learn how to be one in a short period of time, there is an incredible amount of time, effort and resources needed to properly part out a junk car.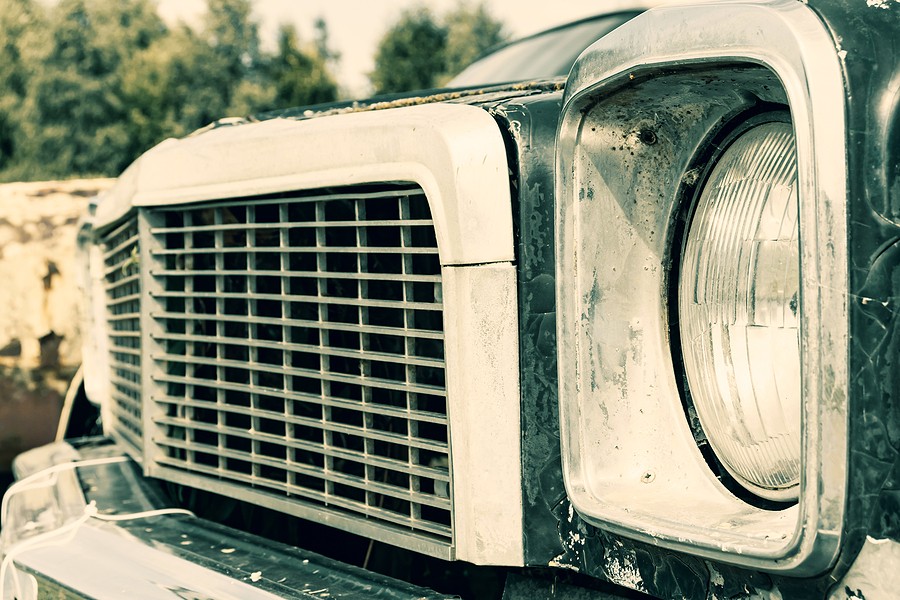 Donation
You may have heard of donating your junk car to a charitable organization as a worthy option for offloading your junk car. While organizations like these offer help to a variety of worthy causes, the person trading in their junk car must be savvy to their actual benefits before making the decision to offer them a junk car. Charities tow away your junk car and then sell it through a network of dealers, buyers and other methods to attain a sale price. This sale price is then offered back to the owner of the car in the form of a tax deduction. Often times, charities will offer other items such as vacation or meal vouchers to high-end resorts or restaurants.
Caution must be taken when accepting a tax deduction because not everyone will see the benefit! The deduction you receive is not a cash deduction off your taxes. As a taxpayer, you will only see the benefit of donation if you itemize your taxes. Many people take a standard deduction on their taxes and receiving a tax voucher from a charity will have absolutely no benefit to them!
Check out this very helpful article from USA Today for more information on when it's a good idea to utilize a car donation charity.
Conclusion
Expertise, time, and motivation are key factors that a car owner should consider before deciding how to get rid of your Car. If you need to get rid of junk car, visit www.CashCarsBuyer.com or call (844) 663-7286. We will give you the best value for your junk car. We also offer a free valuation and towing services. We are the best company who value our customer and wish they rip maximum benefits from the sale of their junk car.