If something happens to your car's exterior, you may find yourself in need of painting it. But how much does it cost to paint a car? The answer varies based on location and quality. You should be able to find options for under $500 but expect very poor results. If you want a good paint job, expect to spend $1,000 to $3,500. Expect to spend more like $5,000 or so for a showroom-quality paint job.
Why You May Want to Paint Your Car
There are plenty of reasons why you may be interested in painting your car. Maybe:
Your paint is starting to fade from your auto sitting out in the sun
Your paint has discoloration or chips from bugs, debris, and other wear and tear
You want a new look at your auto without buying a new car
Your car was in an accident and needed extreme repairs
You want to boost the auto's value before selling it
No matter the reason you plan to paint your car, it is wise to familiarize yourself with the average cost to paint a car, so you are prepared for the expense.
Price Ranges Based on Quality of the Paint Job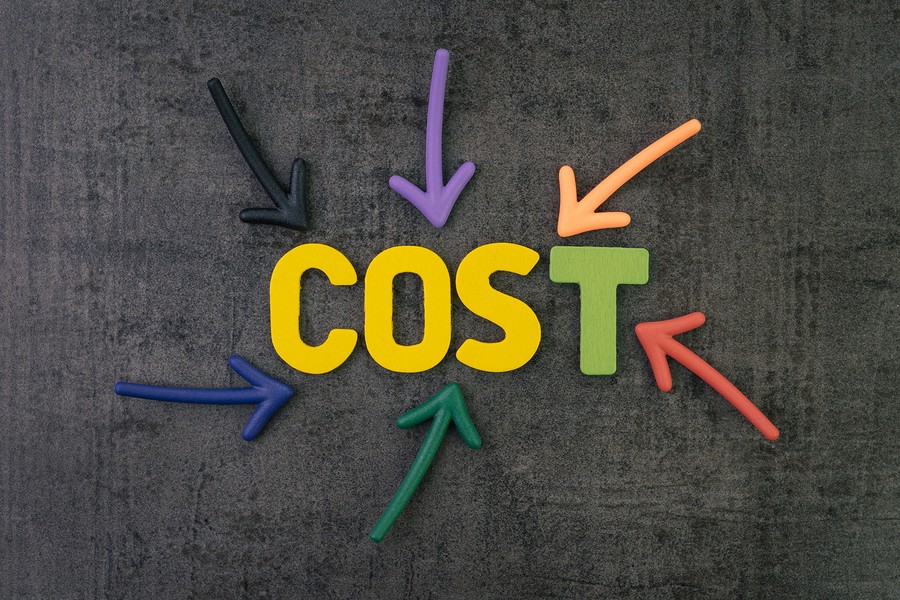 As mentioned earlier, how much it costs to paint a car will depend on the quality of the paint job.
Several Hundred Dollars
If you only have a budget of several hundred dollars, you can definitely get your car painted, but you should not have high expectations. Expect the painters to use low-quality paint that is not as durable or visually appealing as the original paint on your auto.
There will also be minimal preparation in one of these low-budget paint jobs. At most, the shop will likely just cover the areas that are not painted. It is unlikely that they will perfectly block off all of the appropriate areas and even more unlikely that they will take care of dents and dings.
Keep in mind that most people who choose one of these budget-friendly paint jobs for their car will be unhappy with the results. Taking a closer look will likely make it obvious that the paint spills over into areas it should not be, and the exact shade may not match in spots.
A Few Thousand Dollars
Those who want their car to look very nice after a paint job will need to pay at least $1,000, but it can be up to $3,500. If you are quoted less than this, then expect that it will be a poor-quality job.
For this price, you should expect an even application of good-quality paint and a reasonable amount of attention to detail.
Even More
If your goal is to get your car to look new, expect to pay a minimum of $2,500, although you can easily pay more for this high-quality work, as the average cost is closer to $5,000.
Much of the difference in pricing also comes down to the preparation that shops will do. If you pay closer to $5,000 for the paint, the shop is likely to remove some of the trim pieces to ensure that they paint everywhere you want and nowhere that you do not want. At the highest end of the spectrum, they may even sand off the old paint, remove glass, and correct exterior damage.
Remember that if you want a custom paint job or unique paints, the cost will rise even higher. How much does it cost to paint a classic car will be very high as well, due to the extra level of care taken. This type of paint job can easily cost tens of thousands and will include metalwork and ensuring all body panels are straight before they begin painting.
What Affects the Cost to Paint a Car?
We already established that the quality of the job is a factor when asking, "How much does it cost to paint a car?" What other factors affect the cost?
Preparation
One of the biggest factors that affect the quality, and therefore the price of the paint job, is the preparation. You should always choose a body shop that will remove the original paint and take care of the rust and other damage before painting. If they skip this step, they may miss flaws that can get worse.
The body shop should also cover all of the glass, non-painted parts, and chrome on your auto. Taking extra care to cover everything increases the labor costs, but it also improves the results of the final paint job.
Clear Coat Finish
If your auto originally has a clear coat finish on it and you want similar results, expect to pay a bit more. Applying this finish will require additional materials and extra man-hours, thereby increasing the labor cost.
Dents and Dings
You also need to account for any dings or dents in your car. Most professionals who paint cars will want to repair these before painting the auto. Fixing each of the dents or dings could cost a few hundred dollars, quickly raising your expenses. Even if you opt not to have the dings or dents fixed, they will likely add to your costs as these uneven areas require more effort to paint over.
The Paint
The paint used is a big factor in how much it costs to paint a car. Cheaper shops will use low-quality paint that will not go on as evenly or be as durable. The higher price in excellent paint jobs is partly because of the use of good-quality paint that will actually last and at least matches the quality of your original paint.
If you want a fun color, metallic, or even several colors on various parts of your auto, expect to be quoted more than you would for the cost to paint a car black or another solid, common color.
Your Vehicle's Size
It should also go without saying that smaller cars tend to be more affordable to paint than larger ones. This comes down to the materials used as well as the labor cost.
Your Location
Your location will also affect how much you pay to paint your car. Pricing will vary according to markets as well as unique environmental considerations. Some of the weather patterns can make it harder for the technicians to paint your car, while other paint jobs are more complicated because they will have to correct more damage.
For example, in warmer areas, they will likely have to take more time on the roof, rear deck, and hood to overcome the damage from the sun's intense rays. In contrast, in cooler areas, they will likely have to spend more time fixing the rust under the paint.
Customization
While those prices are all somewhat reasonable, you may get sticker shock with the answer to how much does it cost to custom paint a car. The more customization you want, the higher the price will be. Remember that each color and detail will increase the price. As such, if you want stripes, the price will go up a little. If you want flames on the side of the car, you will have to pay a lot more than what the average cost to paint a car is.
Other Relevant Damage
It should also go without saying that how much to paint a car will depend on any underlying damage, as well. This is because you should always have problems resolved instead of covering them up. If your car is extremely rusted, you will just give it the chance to spread if you do not take care of it. You also do not want to leave body damage in place before painting your car as the new paint may make it appear worse.
The result is that before you can even think about how much it would cost to paint a car, you need to take care of other repairs.
How Much Does It Cost to Paint a Car a Different Color?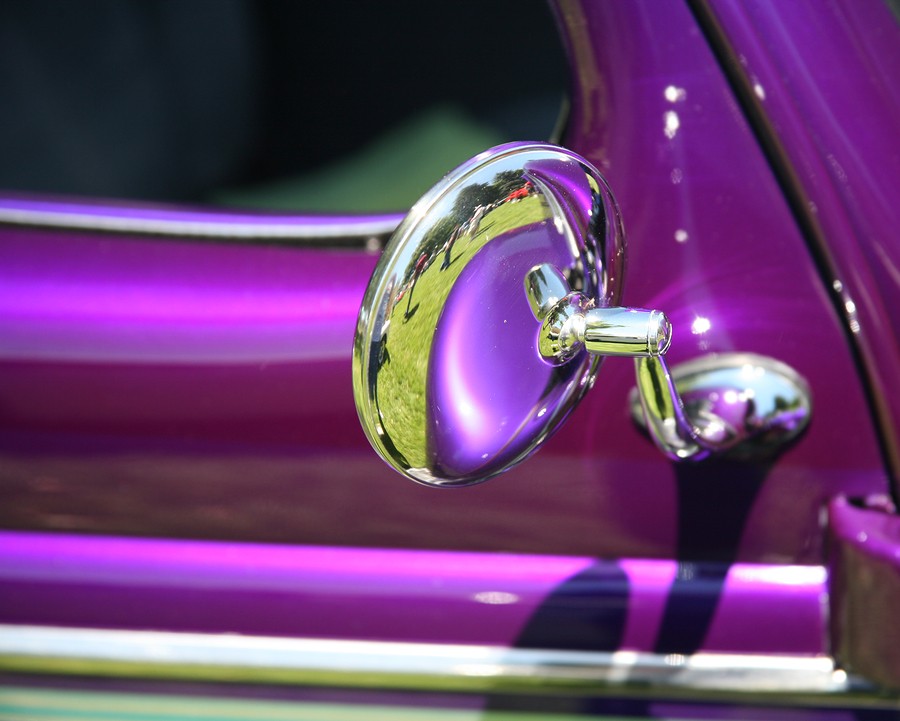 If you want to know how much does it cost to paint a car a new color, you will be looking at the higher end of the above price ranges. Changing the color of the car requires additional care because it is very hard to completely remove the old color. In this case, the answer to, "How much does it cost to spray paint a car?" will also have to account for removing most of the interior components.
If the shop does not take out the engine and other components, some of the original color will remain. This job will also likely take longer because it will require several coats of primer. That is especially true if you want to do something drastic such as when you are inquiring, "How much does it cost to paint a car white from a dark or vibrant color?"
How Much Does It Cost to Paint a Car Yourself?
You could reduce the cost to paint a car by doing it yourself. In this case, you just need to pay for the supplies, which will typically be $100 to $1,500.
Keep in mind, however, that you are unlikely to do as good of a job as the professionals. How much it costs to paint a car includes the professional experience of the shop, as well as the tools and process they use.
What If You Do Not Need a Full Paint Job?
All of the previously mentioned prices are based on giving your car a full paint job. However, the question is not always, "What does it cost to paint a car completely?" Sometimes, you just want to paint a smaller section.
How Much Does It Cost to Fix Chipped Paint on a Car?
The cost of fixing chipped paint depends largely on the size of the chip. Assume that just two ounces of the required touch-up paint costs $50 to $300, based on your model. Based on this, you should expect to pay at least $150 to $200 for the smaller fixes and at least $500 for larger ones. You could probably do the same job yourself for closer to $15 to $30, with the main cost being the paint itself.
How Much Does It Cost to Paint a Car Bumper?
You should expect to pay $150 to $300 for just the bumper being painted.
How Much Does It Cost to Paint a Car Hood?
If you are wondering how much does it cost to paint the hood of a car, the answer is usually between $200 and $1,000.
How Much Does It Cost to Paint a Car Door and a Car Door Panel?
Painting the door or car door panel will usually cost between $100 and $500.
How Much Does It Cost to Paint a Quarter Panel?
This is usually $150 to $750.
Are There Other Options If You Cannot Pay the Cost to Paint a Car?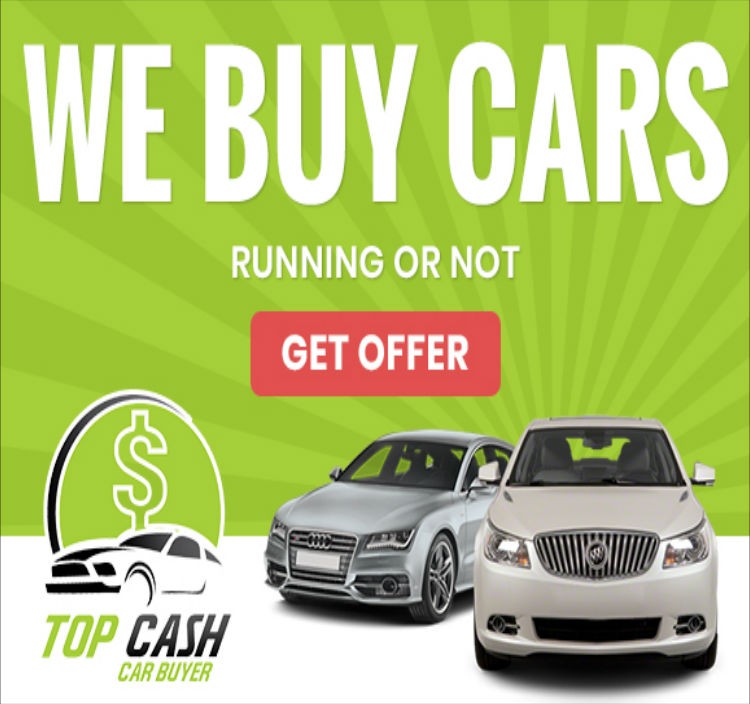 If you decide that you do not like the answer to the question, "How much does it cost to paint a whole car," but your vehicle is not as visually appealing as it used to be, you still have some good options at your disposal. Or maybe you just do not want to wait while your car is in the shop for weeks while it is being painted.
Instead of painting your car, you could sell it. You do not have to paint it just to improve its appearance and boost the price you get. We will buy your car regardless of its condition and paint job. We specialize in buying cars in any condition. Whether your paint is pristine or incredible patchwork with dents and dings marring the side of the auto, we always offer a fair price.
If you are interested in selling us your car, contact us online or via phone. You can also opt to fill out the online form. Once you provide us with some simple information, we will give you a quote for your auto. Accept our offer, and we will get your car off of your property quickly, giving you cash in return for the vehicle.