Many people have a dream car in mind that they wish to purchase. However, many obstacles might prevent them from achieving their dream car plan.
The increased car and gas prices made it very challenging for people to buy their favorite vehicles. Also, increased interest rates in new car purchases can greatly prevent people from planning and purchasing their dream car.
Things get even more challenging for first-time young buyers who don't have the best credit and need to save a lot of money to prepare for a dream car plan.
This article reviews some automotive experts' recommendations about the best dream car plan. It will help you understand things to keep in mind.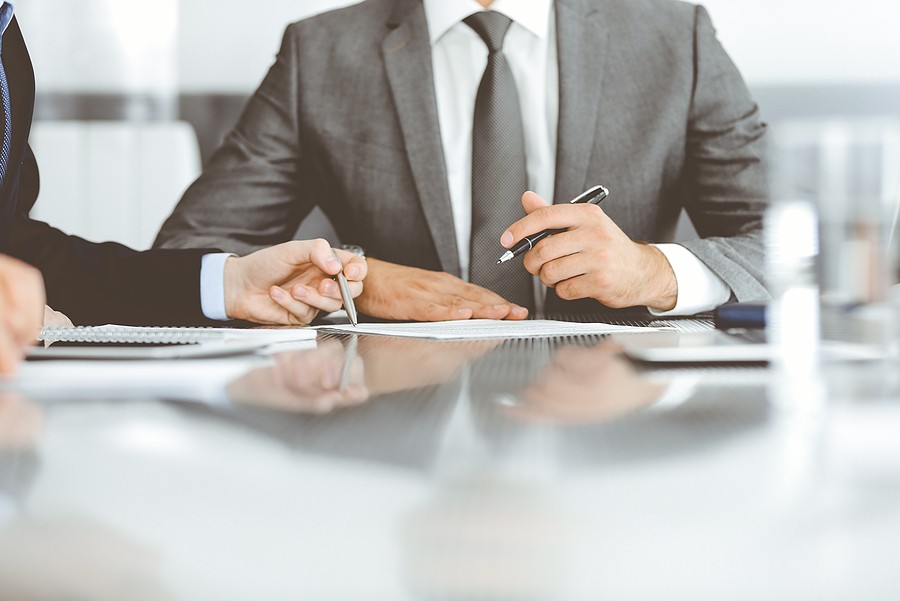 What to consider when preparing your dream car plan?
When you're ready to prepare for your dream car plan, automotive experts have some things to consider and keep in mind before making any decision. Let's take a closer look at some of the important things to keep in mind:
1.    There's no fixed definition for dream cars
The first thing to remember is that everyone has his dream car, and your plan should not match somebody else's plan. For example, you might be interested in certain sports vehicles that provide you with enthusiasm and fast rights. But, on the other hand, someone else might be interested in a larger car that fits the big family.
Some other people might only focus on the branding and wish to buy from Ford or probably Hyundai or something else. Others might want to focus on how the vehicle looks and whether it's attractive from the outside or the inside or not.
In short, everyone will have his dream car plan, and you don't necessarily have to follow other people's recommendations that might not fit your goals and needs.
If you are at a point where you don't know where your dream car is, it could be a perfect time to spend time researching for the best car that fits your needs. In that case, you need to understand your main goals for your new car and then try to match it with available cars in the market.
Also, some online tools help you calculate the five-year cost of your dream car, so you understand what's expected in terms of money and expenses.
2.    Issues with new car models
Every day we hear about a new car with many features and capabilities to attract many people. They might have new technologies or utilize certain features that allow you to enjoy a faster car and more fuel-economy car.
Unfortunately, with increased car prices nowadays, it can be extremely challenging for the average driver to purchase one of the new models. Also, it's not recommended at this point to focus on the newest car model, especially with the shortage in chip cards that prevent many manufacturers from producing their planned vehicles every year. All these challenges impacted the prices, and at this point, you might find that the lowest car trim was as expensive as the top trim a couple of years ago.
You'll see that your favorite brand is releasing a new model every year, and every model will have new features. However, you might want to evaluate the situation carefully and consider your budget before purchasing the newest model. It could be better to go with a vehicle three or two years older than the most recent one.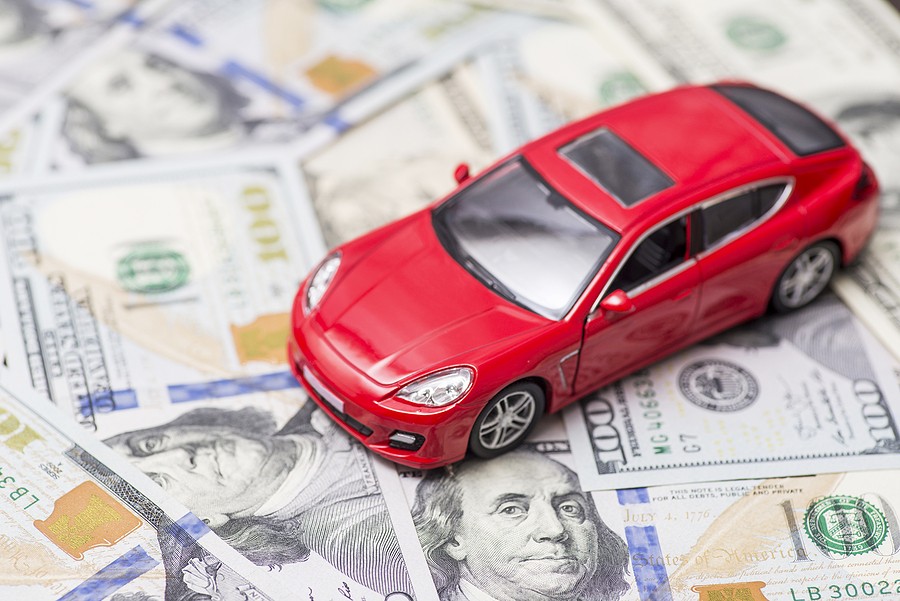 3.    Don't forget about used cars
Your dream car must not necessarily be a brand new, most recent vehicle. Instead, you might be interested in purchasing a good-looking used car that looks like new but is not the most recent.
For example, Honda Civic and Dodge Challenger are great examples of vehicles that look good even after a couple of years of ownership. This way, you can buy a good car at a lower price without breaking a budget.
The other thing to consider is that there are specific vehicles that are discontinued, and they can be a huge deal if you plan to purchase one of them. Typically, these vehicles will be cheaper than others, and you might want to keep an eye on the market to see how their prices change over time. The only thing to remember is that if there is a shortage in supply, prices can fluctuate a little bit, and you want to pick the right time to get a good deal out of these discontinuous cars.
Finally, some people dream of purchasing a classic vehicle that is very old and does not have the features we see every day. Unfortunately, there are lots of people like this, and if that's the case, you want to keep an eye on the classic car prices because those can also increase.
4.    Decide between buying or leasing
Once you decide on your next vehicle or dream car, the next step is to find the vehicle and try it. In other words, you don't necessarily have to purchase the car right away to see if it's going to fit you or not. Instead, many people consider leasing the vehicle for some time before purchasing it.
There are tons of available websites online that can help you search for certain vehicles by brand or make and model. Once you find your car, you can also check if it's available for leasing or only available as a final purchase.
Leasing a vehicle for some time can help you make the hard decision about whether you want to continue owning this vehicle or not. Of course, some people might not be willing to afford to lease a vehicle for some time, but if you can, it doesn't hurt to try the car, especially if you're not familiar with it and you don't know much about it.
The one thing to keep in mind is that if you decide to go with leasing the vehicle, the biggest challenge the main drawback is that you're not going to end up owning the car unless you agree with the company, which is not always the case in a lot of companies.
Automotive experts recommend that you understand how much it'll cost you as monthly payments for leasing a vehicle versus owning it because if things end up the same, then you might want to buy the vehicle rather than wasting money leasing it for a very long time. So our idea here is that you might want to release the vehicle for some time to try it, but it's not recommended as a long-term, especially if the monthly payment is going to be very high.
Tools and tips for deciding on your dream car
Although the mentioned recommendations are great for those looking for their dream car, there might be some people who don't have any previous experience. As a result, they still struggle to define their dream car pier. In that case, Kelley Blue Book put together a list of tools and recommendations for things to keep in mind when preparing for your dream car plan.
Let's take a closer look below:
1.    Understand your budget
Although it might sound obvious, many people might not focus on their budget, and they could spend their time looking for expensive vehicles they cannot afford. Therefore, Kelly Blue Book's important recommendation is to focus on your budget and never pick something beyond your budget.
Kelley Blue Book mentioned a tool called the affordability calculator that you can use to decide on what your budget can afford.
2.    Understand your current car value
The other thing that you might not be focusing on is that your current car might be a great idea to start with in preparation for your dream car. However, many people don't know exactly how much their current car is worth.
For example, some people might think that their current vehicle still holds the same value as they purchased it ten years ago. However, that's considered an overestimation and might surprise you with outcomes you're not hoping for.
On the other hand, some people might think that because their car has simple problems or because the battery does not work properly, their vehicles are useless. However, that's also not the case, especially when they increased prices in the used car and new car market.
That's why you get a try some tools to help you understand and evaluate your current car price. For instance, you might want to try the Kelley Blue Book evaluation tool that helps you understand what range you would expect for your current vehicle.
3.    The MSRP is not everything
If you decide on a specific vehicle and you're ready to purchase it, you don't want to be fooled by the MSRP only. This refers to the manufacturer's suggested retail price, which will not be the final money you will pay for this vehicle.
For example, if your dealership convinces you to put in some additional features or go with higher trim, you'll see a significant increase in the car price, which could be beyond your existing budget.
Therefore, before making a final decision about a car purchase, you get up with some margin about what to expect for this specific vehicle, especially when adding certain things and considering tax value.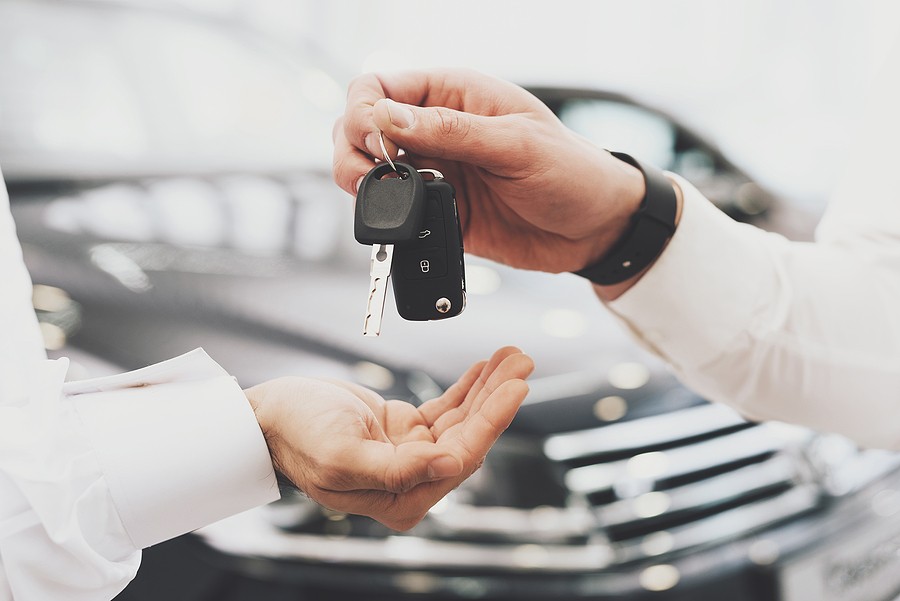 What extras to consider when purchasing a car?
As we mentioned, the MSRP is not the whole story regarding purchasing a new car. Therefore, understanding what extras go into the final bill is extremely important, especially if this is your first time buying a vehicle.
Let's look at some of the other things that you should consider when evaluating how much you'll pay for your new car:
1.    Interests
The first and most important thing to consider is that if you're planning to purchase your vehicle through a loan, there are some interest rates that you must consider. For example, in the first quarter of 2022, the average interest rates are about 4.07% which is relatively higher than a couple of years ago. Also, the interest rate can be significantly higher if you're going with a used car, which could approach about 8.62%.
2.    Taxes
Depending on where you live, the car tax can be a huge component in your final bill. Therefore, you must understand what taxes go into your bill and who will pay for what. For instance, you might want to consider paying for the car registration and other required documentation that might be different in your state than in other states.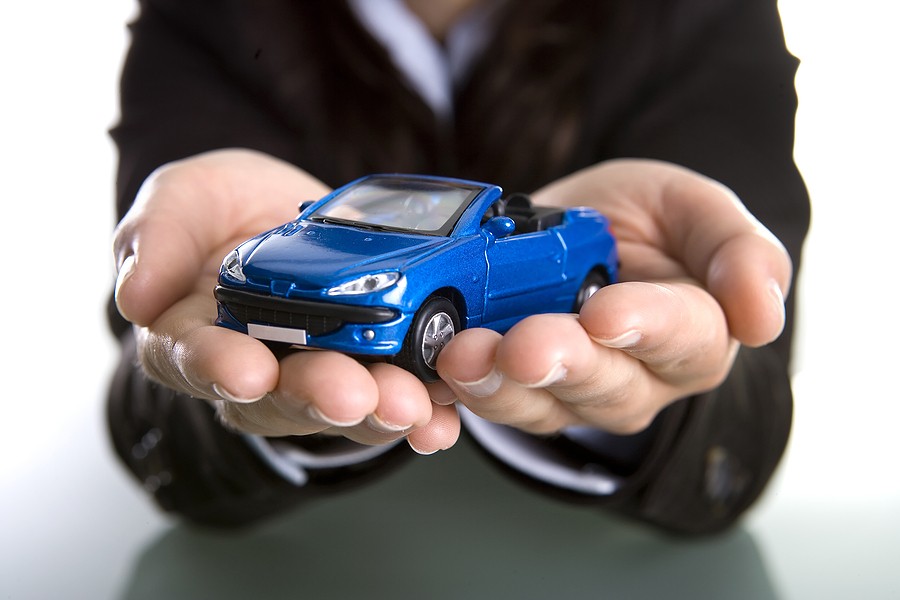 3.    Charge for destination
A specific fixed charge is referred to as the solution charge that your manufacturer sets. You cannot negotiate these things, and you must pay for them. Get out and talk to your dealership to understand the destination charge for a specific vehicle brand.
4.    Dealership fees
Believe it or not, the dealership fee can be a good component in the final bill you're paying for your car. Depending on who you're buying the car from, you could understand how much you will pay for the dealership fees, sometimes referred to as the DOC fees.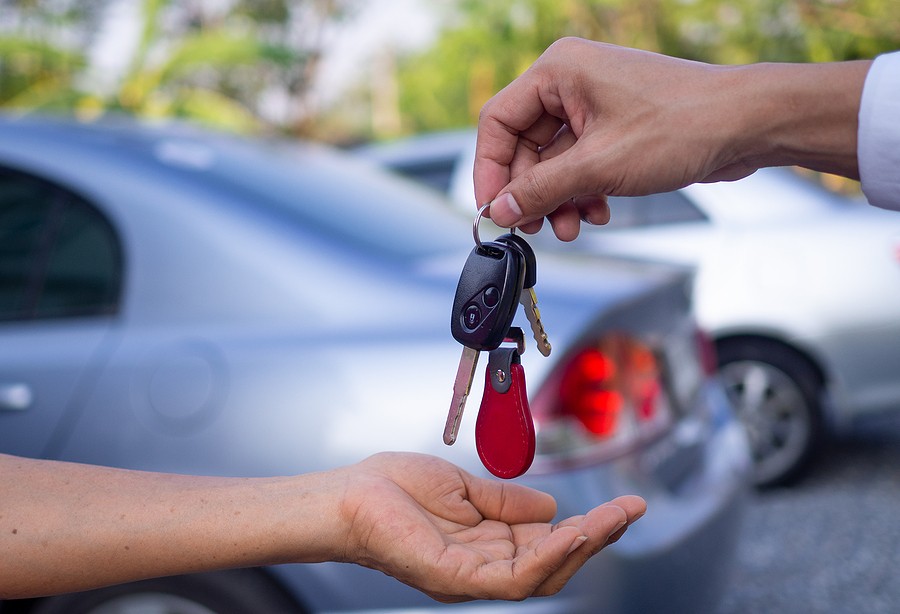 Final thoughts
Preparing the best dream car plan is a goal for many people, but many don't know where to start. This article walks you through all you need to know to help you understand what vehicles to look for and what to consider when shopping for your new vehicle.
It also highlighted some tools and recommendations by automotive experts on things to keep in mind, and what goes into the final bill for your new vehicle, so you're not surprised with numbers at the end of the day.
If you're planning to buy a new car, you can take full advantage of your old vehicle by selling it and using its value for the new vehicle.
Are you looking for someone to buy your car and pay you the top dollar? Why don't you check out Cash Cars Buyer!
Cash Cars Buyer is one of the top-rated car removal companies in the nation that guarantees to pay you the top dollars and provide you with free towing despite your living location around the United States.
Our process is very straightforward and doesn't take more than a couple of days to get your car removed safely and for the most money.
All it takes you is to:
Describe your car's type and condition
Receive our instant free quote
Accept the quote
Get your car removed and receive your cash payment on the spot!
To learn more about our process and our team, you can reach out to us by calling us at (866) 924-4608 or by visiting our home page click on the free instant online offer.