Cash For Junk Cars San Antonio is on your "to do" list.
Looking for FREE junk removal, no hidden fees and stellar service? We have that and more!
Whether you have an old clunker sitting in your driveway, or an ugly van overtaking your garage, we can help you get rid of it FAST!
With over a decade of experience in buying junk cars, we work with you the seller, to exceed your expectations.
Cash Cars Buyer is San Antonio's quality junk car buying company, ready to provide an instant offer on your car!
So, find out why we are the best choice saying "adios" to that junk car on your beautiful San Antonio property!
Cash For Junk Cars San Antonio – There May Be Money For Your Totaled Car!
State regulations require that may car insurance companies prepare as well as complete a thorough estimate of the damages.
That car insurance company is responsible for giving money to the insured, for the totaled car.
Therefore, you choosing to repair your car is a decision only you can make.
After the insurance company determines how much they owe, Cash Cars Buyer will be there to pay you any remaining value of your totaled car before the car is to be fixed.
Then, you as the vehicle owner can look to receive two payments.
The first one will come from your car insurance company, while the second will come from us.
With those two payments, you may decide to get another car, or put a down payment on a car. The choice is yours.
Many times, it pays and make sense to get your car fixed, while other times, it doesn't.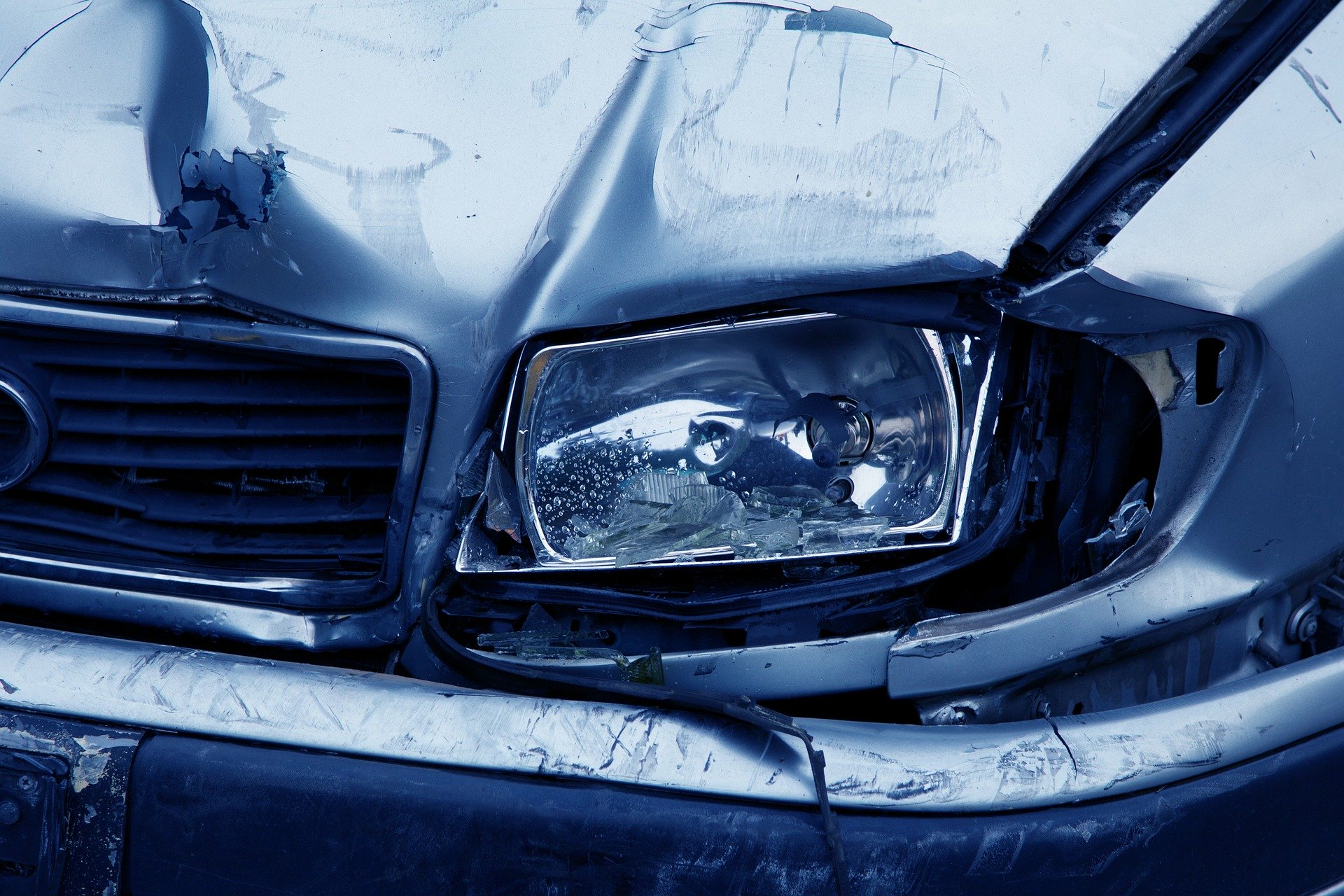 24 Hour Junk Cars, San Antonio
Chances are, you are thinking or have thought about selling your car from the privacy of your own home.
And we can't blame you. But with that private sale comes some work as well as some patience. Do you have both are are you ready to get rid of that car fast?
Let's paint the picture of your private sale for you.
You take the time to get the "for sale signs" from the local hardware and place them on your junk car in your driveway.
So, you clean the junk car as best as you can, careful to remove all of the items in the car.
Some time has gone by and now you find that selling your car privately is a bit stressful as well as a bit of a hassle. Why?
You have had no buyers and the ones that have called are not very serious.
Those days turn into weeks. Then, the weeks turn into months and now the seasons are changing.
Now, you're frustrated and ready to give up on selling your car privately.
Until Cash Cars Buyer!
We don't need you to buy any"for sale" signs.
In fact, when  you enter your car's details, you'll get an instant offer on your junk car!
Stop and forget about  waiting for that perfect buyer because that is who we are!
We ARE your perfect buyer!  You can obtain an instant offer on your car, 24 hours a day, seven days a week!
And another bonus to our instant offer feature is you can obtain it in the privacy of your own home!
If I Sell My Car To You, Will You Buy My Scrap Car for A Fair Price?
We sure will!  We are a licensed, bonded and insured company.
This means, we're not about games, schemes and empty promises.
We even encourage you to look at the current day's scrap prices, so you'll know what you are working with!
So, feel free to end your "Google search" of "scrap my car" because you've found Cash Cars Buyer!
We'll buy your scrap car and not only offer you a fair price,  but quick cash!
You can feel confident with selling your junk car to us.
So, instead of dealing with the hassle of finding a scrap yard to scrap your car, choose your take-out order at
Cappy's Restaurant! Or take a stroll at Brackenridge Park with your power walking group.  You have a great day ahead. And with Cash Cars Buyer purchasing your car, it will be even greater!
How To Sell a Car on eBay Motors
Selling your vehicle on eBay Motors may be a viable option for you, but it is indeed a process selling your car there.
Sign in and Create Your Listing
First, be sure to click "Sell" at the top of any eBay page, like you would to start any eBay listing using the standard eBay selling form. Then, be sure to choose "eBay Motors" as your first category for the sale of your car.
Next, click the "Browse Categories" link on the first page on the listing form. You'll fid it just below the box in which you have to input your ISBN number or UPC number. On the next page, be sure to choose your vehicle's make and model from the lists that you're presented.
Choose a Motors Listing Format
Once you choose your make and model of your vehicle you have to decide between a local listing which has no fees and will be visible to people within 200 miles of where you are. You can also choose a national posting which can cost you up to $125 upon a successful sale. And don't forget that you have to arrange with the buyer how to pick up the car too.
Create a Title and Complete Your Selling Form
After you create an eye-catching title, don't forget to add all of the features and options your car has.
Make Sure That you Add a Detailed Description
Be sure that you write an honest description and talk about the possibility of how buyers could reuse your car's parts or even fix it up for a wonderful ride.
Set Your Terms
After all is complete, be sure to set your terms for payment and wait on that potential buyer.
But… There's Cash Cars Buyer With A Difference in Selling Your Junk Car!
If selling on eBay Motors sounds like a lot, it is!
Instead of the posting, pictures, terms of sales and more, just enter your car's details and get an instant offer for your junk car with us!
We don't require you put in so much work to sell your junk car.
Cash Cars Buyer is your junk car buyer so, your work is practically done!
We make selling your car quick, easy and fast!
I Don't Have my Car Title. Will You Still Buy My Car?
In many cases, not having a car title is not a problem.
We love to listen to our valued junk car sellers and provide the best possible outcome!
We do indeed buy cars with no title! But we do need to establish proof of ownership.
So, enter your car's information for an instant offer, and gather both your valid and current driver's license as well as a valid and current car registration.
Once you enter your car's specs, make sure that you indicate that you don't have the car title.
When you connect with one of our friendly agents at 844-663-7286, be sure to let us know that you are missing the car title as well.
500 Dollars For Junk Cars – Can I Get $500 For My Junk Car?
Looking for $500 for your scrap car? You just may get that and even more!
Cash Cars Buyer works to obtain the best possible outcome for each of our car sellers and we will hear the desires and outcome you want for the sale of your junk car.
When we prepare to buy a car, we look at the full condition of each used car we buy.
First, we'll ask you to enter your car's information and tell us some details about your car.
You'll be asked about your car's year, make and model. Then be sure to tell us if the car has a title or not, as well as the car's location.
When we come to appraise your car we will take  into consideration other factors, to ensure we are able to give you the most money for your car possible!
But you can always get an instant offer on your car, 24 hours a day, seven days a week!
With your instant offer you know what you'll receive for the sale of your junk car.
Remember: the more information you provide about your car, the better your offer will be! Then, when done, call us for a guaranteed offer! 844-663-7286!
Cash For Junk Cars San Antonio – What Kind of Cars Do You Buy?
Vehicles that run or even don't run!
Totaled, damaged, dented and wrecked cars!
Vehicles with no title!
Cars that have frame as well as water damage
Vehicles that cost too much to repair
Vehicles collecting citations or parking tickets
Cars that are illegally parked
Vehicles with no keys
Trucks, vans and cars with all four tires, or even no tires
Vehicles sitting on bricks or beams
And cars that have a HUGE "ugly" factor!
Got a car that meets that criteria? Get your instant offer then call us for a guaranteed offer!
What About Selling A Car Online?
Sure you can.
You have lots of online platforms to choose from, to sell your car.
There's: Craigslist, Facebook Marketplace, Instagram, Pinterest, Twitter, eBay Motors, CarGurus, Autotrader and so many more!
With online selling comes:
Fees- Each of these platforms has fees that you must pay. And you either have to pay them upfront, or after you sell your car.
Photos- The pictures you take of you car tell the story of your car. You have to make sure that your pics are sharp, focused, and clear.
The description- You can't possibly sell a car without a description.
A thick skin- With one of these platforms, you will have potential buyers who will work overtime to intimidate you. Don't let it happen! And be sure to report any abuse!
Patience – You have to have patience because you have to remember that your car is not the only one.
Now Obtain Your Instant Offer!
Now that you know how to sell online, the best online place to sell your car is Cash Cars Buyer!
We offer quick cash for your car without the hassle and hidden fees!
And it all starts with you obtaining that instant offer! Then, call us! 844-663-7286!
"Junk My Car Near Me" – Reasons To Sell Your Car to us!
You'll get cash on the spot!
All transactions are safe, secure and private!
We are a licensed, bonded and insured company!
Forget fees for towing! We offer FREE junk car removal!
You can get an instant offer on your car 24 hours a day, seven days a week!
With over a decade of experience, we honest, straightforward and reputable!
Our personalized service means friendly and fast service right to your home or office!
Cash For Junk Cars San Antonio – FAQ
My car title is destroyed. Can I still sell it to you?
In many cases, not having the title is not a problem. We ask that you have your car registration as well as a valid picture ID for the sale of your car.
How soon can you come to me after I agree to sell my car to you?
After you agree to the sale of your car, we can come out to appraise it in as little as 24-48 hours!
What hours of the day can I get that instant offer on my car?
You can always obtain an instant offer on your car! Feel free to get that instant offer 24/7!
My car doesn't run. You'll still buy it?
We  sure will! We buy cars that run and those that don't!
My car has some water and frame damage. You'll still buy it?
Of course! We will purchase that car no matter the condition it's in!
Cash Cars Buyer buys junk cars in San Antonio!
Call us and let's discuss buying your car, NOW!
844-663-7286!