We offer cash for junk cars! Cash Cars Buyer is the premier junk car buyer here in Penn Hills, PA!  Whether you have a non running vehicle, an extra car that costs too much to maintain, or a scrap car that is an eyesore, we will buy it! We will also pay you top dollar for it! So, for the quick cash you're looking to have, for that car, just call Cash Cars Buyer!
Local, Experienced Junk Car Buyers in Penn Hills, PA! Top Dollar Offered!
We use our smart phones for a plethora of activities.  At times we are looking for a good pizza place. Other times we may be searching for a new spa. But, if your search is for a junk car buyer near you, you can end that search with us, Cash Cars Buyer! We purchase all makes and models of cars. Even if your car fails to start, we will still buy it! Our coverage area spans zip codes 15147 as well as 15235!  Just enter your car's information here and allow us to ask you some questions about your car!
Then, as soon as you accept our offer, we will put cash in your hands, FAST! Call us today! 844-663-7286!
Ready to Carpool! Just Sell us that Used Car NOW- FREE TOWING!
Have you recently decided that carpooling is a better solution for you, to get to your destinations? Do you have a car that you normally drive, that is expensive to maintain and keep?
Sell us that second, older car and get cash on the spot! In many areas of the country, carpooling is becoming more popular. Lots of folks are deciding that a second car is no longer needed in the household, or no car is needed at all!
There are lots of benefits to carpooling! Allow us to share some!
You don't have to sit in traffic and risk being late to your final destination!
If your city offers access to HOV (high occupancy vehicle) lanes, you can get to your place of work a lot faster with others in the car!
One less car emitting fumes is better for the environment!
Just enter your second car's information here and allow us to ask you some questions about it!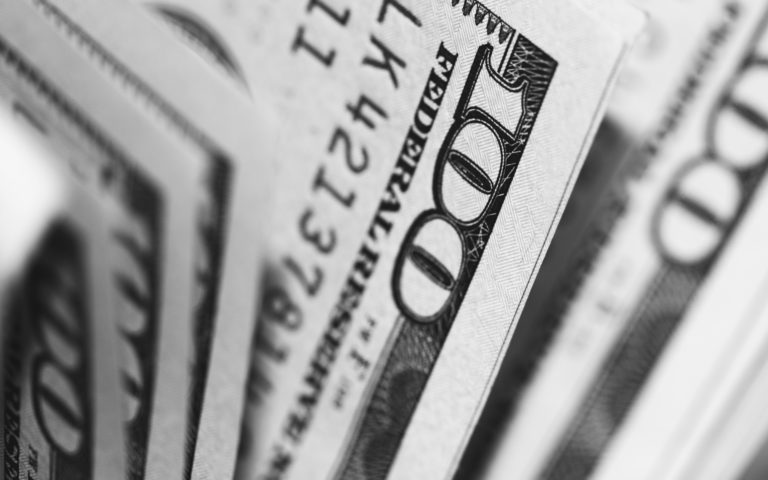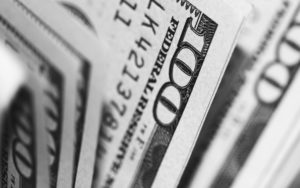 500 Dollars for Junk Cars In Penn Hills PA
Are you on the hunt for $500 for your junk car? Cash Cars Buyer is a licensed, bonded and insured company. This means that we are a reputable entity for junking a car. We will always work to get you top dollar for your car! So, if that means that you walk away with $500 or more, then we are very happy, just as you are!
Cash Cars Buyer looks at the full merit of a car. We not only look at your car's make, model and year, but we examine your car thoroughly.
Other factors such as the location of your car as well as its trim can have an effect on the final price you get for your car.
So, getting $500 for your car is not unheard of. Just let the pros at Cash Cars Buyer buy your car and allow us to give you top dollar for it! Enter your car's information here. Then, let us ask you more questions to get you the best offer possible!
Benefits of Junking Your Car- QUICK CASH OFFERED!
Cash Cars Buyer is the best company that allows you to junk your car an offer you quick cash! Check out some other benefits of junking your car!
Your property will be attractive again! That clunker may not start, but it has managed to drive way friends, family and even certain neighbors!
You will save yourself some money! Did you know that lots of places ticket junk car owners for illegally harboring a car? So, save yourself from fines and get rid of that car, NOW!
You will be helping your environment. Even though your junk car may not be able to be driven, it still can pose a hazard. Lots of junk cars can leak toxic chemicals. Those chemicals can seep in to the ground and eventually into the local water supply. So, save the water and sell your car FAST!
The sale of your car helps with local recycling efforts. Did you know that more than half of a car can be recycled? Once you sell your car, the parts on that junk car can be repurposed for other and newer things!
So, contact us so we can rid your home of that metal eyesore! Contact Cash Cars Buyer today and have money in your pocket, tomorrow!
Will You Buy My Scrap Car for a Fair Price?
Of course!  So, stop that Google search of "scrap my car" because you've found the best car buyers in the business! Cash Buyers will not only buy that scrap car, but offer you top dollar for it! So, you can forget going to a scarp yard. No one beats our price! No one!
Begin the process of getting top dollar for that scrap car by clicking here. Our scrap car calculator will assess your car's condition, and compute an offer you will love!
You can feel confident with selling your car to us. We are a reputable car buying company with an A rating with the Better Business Bureau! So, we offer a no-hassle way for you to get rid of that clunker and get quick cash! Is your car not running? Will it not even start or "turn over"? No worries! We will still buy it!
Another added advantage to Cash Cars Buyer? We will come to you to inspect your car! Just answer some questions about your car, and then accept our offer Once you do, we will schedule a time and date to come to the location of the car. We will then examine the car from all points. When all is well you will have not only a fair price for that car, but the most money ever for that car! Call us so we can turn your scraps into cool cash!
Junk Yards That Buy Cars
There is no shame in visiting a junkyard to get cash for your junk car. But you may want to reconsider. Let's say that you call a junkyard, ready to get cash for your junk car. You speak with the owner and you are given an offer.
So, you make plans to have your junk car towed to the junkyard. But once you get there, you are offered a lot less money. This offer doesn't match the offer you were told on the phone. Now you have the old "bait and switch" in effect. This is the tactic of telling someone one offer for junk car on the phone and then telling them a different offer in person. You have wasted time, money and efforts.
Instead of calling a junkyard for cash for your junk car, call Cash Cars Buyer. Not only will you have an instant offer on your car, but you will have service at your door in a matter of days!
Enter the details of your junk car here and then connect with us so we can ask you some questions. This all leads to you getting top dollar for that car and FREE towing! You can't beat that, right? So, call Cash Cars Buyer today! WE are the best junk car to a junkyard alternative! Let us prove it to you!
Sell Your Junk Car FAST! – CASH ON THE SPOT!
OK, so you want to sell your car? Great! The first thing you have to do, is get a car title transfer as the state of Pennsylvania requires it.
The state also requires that you have a notary agent witness all signatures. Finding a notary is not hard at all. Lots of banks have them and even lots of business have them!
Need a duplicate car title? Click here to download the form and fill it out!
Will You Buy My Car if I Don't Have the Car Title?
If you find that you cannot locate a car title for your junk car, we ask that you still enter your car's information here. Then connect with us and inform us that you would like to sell your car without a car title. We will request that you have a valid as well as current picture ID and the car registration.
Sell Your Junk Car to Cash Cars Buyer Today!
Why should you sell your car to us? Here are some great reasons!
You'll have cash on the spot!
We buy all makes and models of vehicles!
We've been buying cars for over a decade now!
Our state-of-the-art junk car calculator allows for an instant offer!
With our nationwide network of agents, we can come to you in a matter of a day or two!
So, for that clunker that's causing you time, money and headaches, contact Cash Cars Buyer! Get the cash you need want and deserve, FAST!