Attention, Orlando! If junk cars are your problem, Cash Cars Buyer is your solution!  Do you have a clunker here in Orlando that you'd like to turn into cool cash?  Have you been trying to sell that heap of metal headache by yourself or online? We indeed offer cash for junk cars!
Has your beautiful Orlando property turned into a jalopy junkyard? It's time to let Cash Cars Buyer, purchase that clunker!  We offer top dollar for the ugliest an most run-down car, as well as free towing!
We Offer FREE Junk Car Removal in Your Area- No Fees!
Cash Cars Buyer is here to make selling your junk car easy! To do this, we provide some great incentives to you for your business!
First and foremost, we will never charge you to tow your car away! Regardless of where your car is located, you will never have to pay to have your car hauled away!
Secondly, we will never charge you any fees to buy your car! For example, with other companies and even some junkyards, there is always a processing fee, a paperwork fee and other fees.
Not with Cash Cars Buyer! There are no fees we pass on to you, to buy your car! We just place awesome cash in your hands!
We Are Experienced Junk Car Buyers in Your Local Area
Cash Cars Buyer purchases all makes and models of cars, throughout the Metro Orlando and Orlando area! Our service areas include, 32801 32803 32804 and more!
Our car buying professionals are knowledgeable and experienced car buyers, ready to offer you a one-of-a-kind car selling experience! Whether you've sold clunkers before, or you are selling that junky jalopy for the first time, we guarantee you quick and convenient service with a smile! Contact us today to learn why we're the best in the business!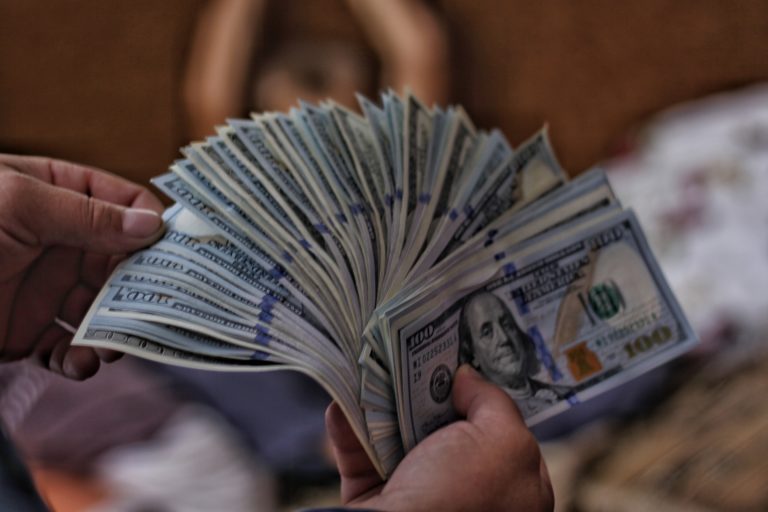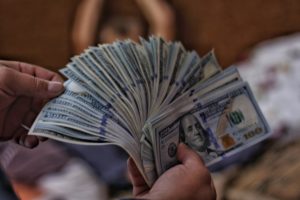 How Quickly Do You Offer Cash for Junk Cars?
Once you have entered your car's information with our online car evaluator, we'll get to work on buying your junk car right away! You could see cash in your hands, in as little as 24-48 hours! We've been paying cash for cars for over a decade now. So, you can be assured that we are an authentic and trustworthy car buying company!
I Want to Sell My Junk Car for $500
If you're wanting to get $500 cash for your junk car, then that is certainly not an unreasonable expectation.  But it is important to remember that the amount you get for your junk car will depend on lots of things. Factors such as the make, model and year of your car are imperative to the final price you'll see. Other factors such as the location and trim on your junk car play a part in the amount of money you will get for your junk car.
Find the Value of Your Junk Car
Now that you've decided to sell your junk car, chances are the main question you have is "how much money will I get for my junk car?" Well the answer to this simple question can be complicated. Until now. Did we mention that we have an online car assessor that calculates all information to give you an offer on your car?
Cash Cars Buyer takes into account lots of factors when working to get you the most money for your clunker. Certain aspects we look at include:
The mileage your junk car has.
The wholesale value of your car.
Where your vehicle is located.
The make & model of the junk car.
The current market demand for the car.
Interior as well as exterior damage if applicable.
Does the car have any electrical damage or problems?
As a reputable car buyer, our job is to consider all aspects of your junk car. Then we calculate a price that is unbeatable. You can begin the process of finding the value of your car, buy using our online car assessor tool now!
It's important to know that there is no rule book or guide for gauging damaged, or salvage vehicles. But as a licensed, bonded and insured company, we strive to provide the best and unbeatable offer to every customer. Contact us to learn more!
Selling My Junk Car for Parts
Let's face it. There is no shortage of efforts to save our Earth. You see campaigns on TV and hear them on the radio. Just about everyone speaks about recycling!
With this in mind, it is important to note that more than half of a car is recyclable. Check out some of the things in old cars, that can have new life!
Old motor oil- Old motor oil can be cleaned and reused.
Broken auto glass- Broken and old glass on that junk car can be recycled into new glass bottles and fiberglass insulation.
Engines and transmissions- Once an experienced mechanic gets a hold of an old engine or transmission, they can both be rebuilt for a great car.
Old car mats- Even the old rubber from car mats can be recycled into new rubber for brand new car mats.
Car batteries- Did you know that car batteries have a 98-99% recycling rate?
Old car plastics- The plastic from an old car can be repurposed into items that help others in the community.
Tires- Did you know that the tires from an old car can be recycled into asphalt that is used to pave the roads and highways?
I Want to Junk My Car with Cash Cars Buyer, But Will You Buy it?
Cash Cars Buyer purchases cars, used cars, vans, trucks, SUVs and even crossovers. So, what's our point? Well, we buy all kinds of cars. We also buy all makes and models. Another secret to our success, is the fact that Cash Cars Buyer also offers free towing and junk car removal! You pay us nothing!
So, forget calling around to different Orlando area junkyards to see how much you can get for your junk car. Put a stop to driving around to various dealerships and salvage yards near Orlando. Give yourself a break, by giving us a call at (844) 663-7286. It all starts with typing your car's information with our online form for an instant offer on your junk car!
We Buy Junk Cars in Orlando- Less Hassle Than Selling on Facebook!
You have been on Facebook for awhile and now you are thinking of selling your junk car on Facebook. While a viable option, let's look at this a bit closer.
Facebook is swarming with lots of junk car ads, just in case you haven't noticed. So, the competition to sell your junk car is fierce! One thing that all junk car Facebook ads have, is the pictures. You cannot sell a junk car if you don't have pictures of that car.
And if your pics are not good enough, then please believe that the Facebook users will let you know! The other aspect of a successful Facebook online junk car ad, is the description. You have to tell potential buyers all that is wrong and right with your car. If you don't, folks will ask you all kinds of questions in the comments below your ad!
Finally, you have to wait for serious junk car buyers to contact you. This could take a few hours, days, weeks and even months.
So, as you can see, selling on Facebook or any online marketplace for that matter, takes lots of time and patience.
Cash Cars Buyer is not here to make you wait on the cash for your car. We are serious buyers and would never think of scamming or low-balling you.  As we stated earlier, we are a licensed, bonded and insured company. This means that we run a business on the "up and up". No games, no gimmicks. Just an unbeatable offer on your car and cool cash in your hands!
We Buy Junk Cars- Cash on The Spot
If you want the easiest, quickest and most convenient way to sell your junk car, then you've come to the right place! Cash Cars Buyer offers the most money for your car! Check out how easy it is to get cool cash in your hands FAST!
Enter your car's information using our online tool for an instant offer.
Call us at (844) 663-7286 so we can ask you questions about your car and firm up our offer.
After we evaluate your answers, you will have an offer for your junk car in under a minute!
Once you accept our offer, we will make plans to come to your Orlando home or wherever your junk car is located our in-person inspection is quick and efficient!
When we get to the location of the car, we will inspect your junk car thoroughly.
When all is well and you're happy with our services, we will place cool cash in your hands!
Why Should I Sell My Junk Car to Cash Cars Buyer?
We will haul your junk car away for free.
You're dealing with licensed, bonded and insured car buyers!
We've been buying cars and offering top dollar for junk cars for over a decade!
Our agents will handle all paperwork and forms for you!
Our process involves getting an offer on your junk car in under a minute!
We guarantee the best price for your junk car. No one beats our price No one!
We offer top dollar on all makes and models which include, cars, vans, trucks, SUVs, hatchbacks and crossovers!
Our nationwide network of experienced, knowledgeable and friendly agents, are the best in this car buying business.
Get Cash for Junk Cars Fast!
Check out what needs to be done, to sell your junk car here in the "Sunshine State":
First, remove the license plate from the junk car you're selling.  Move on to taking the time to transfer the title to the person buying your vehicle. If you've lost or damaged your car title then Florida can help.  Click here to fill out on application for a duplicate car title here in Florida.
The Florida High Patrol states that if you forget to fill out form HSMV 82101, you could face some issues.  The HSMV 82101 document is the one  that removes the seller's registration from the vehicle that's being sold. So, if you don't fill it out, you and/or your insurance company could be held liable if the vehicle is involved in an accident with the new car owner. Click here to learn more about selling a car in Florida.
Review this checklist below:
Get a VIN inspection.
Record odometer reading.
Fill out title transfer.
Take off license plate from junk car and surrender it if asked to.
Don't forget to complete a Notice of Sale, which his form HSMV 82050!
Cash Cars Buyer understands that filling out all required documents can cost you just a little bit of your time and money.
But believe us when we state that those who prepare and fill out all required documents, have the best car selling experience.
So, take the time to fill out all paperwork. Send in what you have to send in and let's get that car sold for cash fast!
Since vehicles in Florida are titled and registered, they can also be junked.  So, once you decide to junk your car,  you need to get that car title canceled.
I Want to Sell My Junk Car but I Don't Have the Title
In the state of Florida, you are allowed to junk a vehicle without a title. But you have to complete a Derelict Motor Vehicle Certificate for junking the vehicle. If you are selling your junk car, you must fill out a Limited Power of Attorney.
Cash Cars Buyer knows that there are instances in which a title cannot be located. So, please have a clear and valid picture ID as well as a current car registration to sell your car to us.
We want all of our valued customers to have the best car buying experience ever. So, call us and let's get that junk car sold and cold cash in your hands fast!
For the clunker in the driveway or the rusted two-seater in the garage, it's time to let them go!
We make selling your junk car easy, convenient, safe and secure.
So, contact Cash Cars Buyer today! Say goodbye to that junk car and hello to some cool cash!