Known for its freeways and interstate highways, California is a place where a car can become a junk car before its time. Traveling at rapid speeds, standing and idling in traffic jams, and sudden braking and acceleration will wreak havoc with any make and model of car.
If your car has reached junk status and you are looking to unload it, then you are probably pondering ways to get cash for junk cars in Oakland, CA.
Of course, the condition of the junk car is the determining factor on how much cash you will get. So before you sell it there are some decisions you need to make.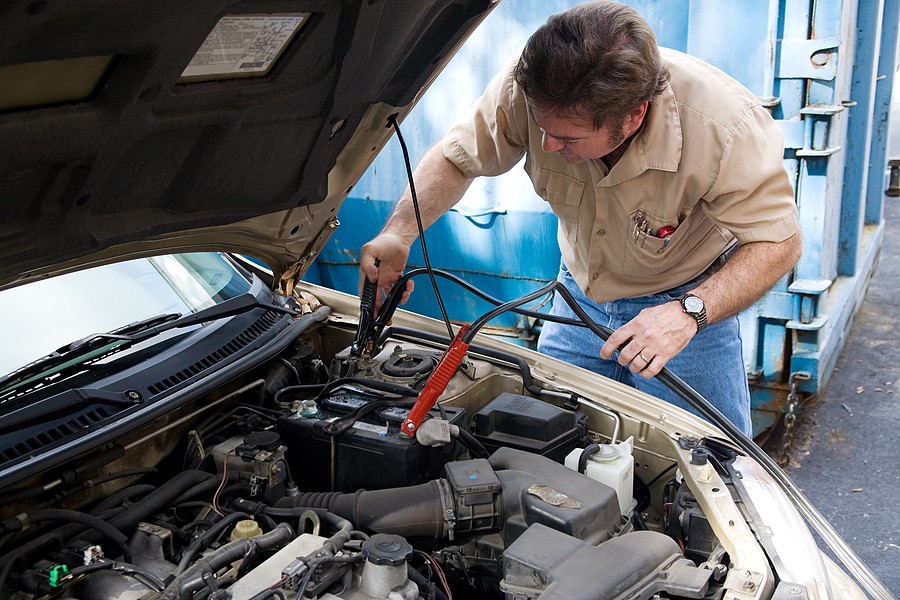 Repair Or Not To Repair My Junk Car
It's time to be a realist and determine if it is worth making major or minor repairs on your junk car if you intend to "junk my car for cash."
Major repairs include the engine and transmission. Minor repairs include replacing a blown light bulb, dead battery, broken alternator, or damaged belt.
So how is your car running? These signs mean major repairs may be necessary.
• Check engine or oil light comes on.
• Engine shakes
• There is a knocking, tapping, or clanking sound.
• You smell an unusual odor.
• Dark smoke is spewing out the exhaust.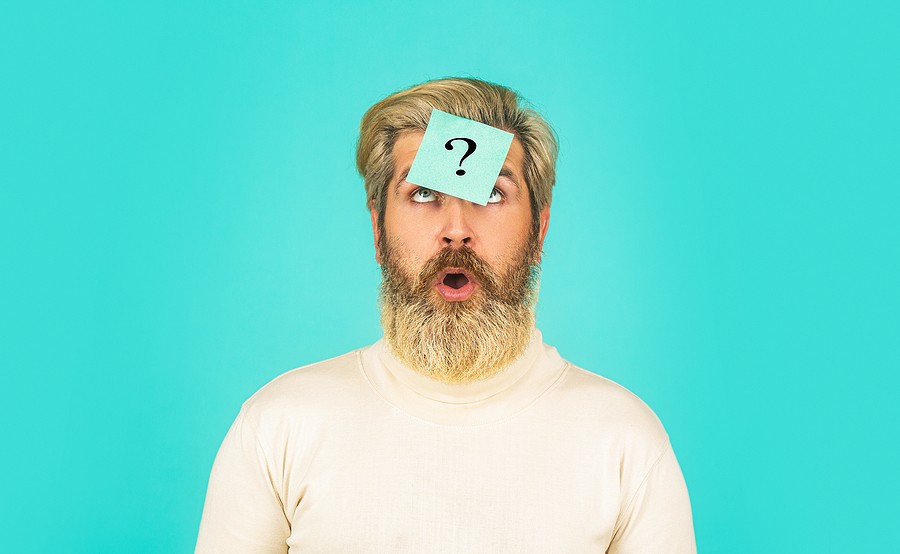 The warning light coming on is certainly not a good thing. That can mean that your junk car could be leaking oil into the engine. A shaking engine can mean that the spark plugs are bad, that the fuel line is clogged, or you have a damaged fuel pump. If any one of these things is occurring, then your car could lose power. If the problem is not fixed quickly, then the engine could be damaged and your car may not run.
A knocking, tapping or clanking sound could mean that the engine is not combusting fuel properly or a belt or chain is bad. Don't fix this and you may have to deal with a warped engine.
A smelly odor or smoke spewing out the exhaust is also a sign of significant problems with the engine. White smoke coming out of the exhaust could mean that water and antifreeze is mixing with fuel as they leak into the engine. This could be due to a bad head gasket and may result in overheating and a blown engine. If dark smoke streams out the exhaust and you smell burning oil, then the oil could be mixing with fuel and getting into the engine. That means that the drive belt and parts of the engine are damaged, worn, or loose.
If any of these things are happening, then you might be looking at a serious cash payment to fix the car.
Then there is the transmission. It is an integral part of the powertrain that includes the engine. If you are having transmission problems, then you may be looking at the loss of some major coin to make repairs.
A lot can go wrong with the transmission because it has many parts. It includes a manual clutch system that separates and engages the gears. This system will wear over time and that results in slipping when the transmission engages a gear. Low fluid pressure because of low fluid level, clogged filters or a bad pump can lead to a slipping transmission, too. If not repaired, the problems get worse until the transmission stops engaging the gears.
Meanwhile, transmission fluid is necessary to lubricate the gears so they work smoothly. Fluid can leak or burn inside the transmission if the car reaches high mileage. If you see red fluid on the floor of your garage where the car was parked or you smell an unusual odor, the transmission needs fluid service. If this isn't done, then the transmission will lock up.
If your junk car was manufactured after 2000, then it is probably equipped with sensors that trigger warning lights on the dashboard. When the "check engine" light goes on, that could mean that the transmission fluid is low or that it is burnt out due to high temperatures in the transmission. This could result in the transmission stopping or blowing.
Grinding, humming, whining or buzzing sounds coming from the automatic transmission or a grinding sound coming from a manual transmission could mean that the transmission is broken.
Fixing any of these problems will no doubt cost you big time. So it isn't worth making repairs.
If your car has suffered any of these problems, then to whom you get cash for junk cars in Oakland CA is greatly limited. You probably won't be able to lure a private buyer and no dealership appraiser or salesperson will give you much for the car.
However, minor problems like a broken head or taillight, dead battery, bad alternator, squeaky brakes or damaged belts may be worth fixing.
If you find yourself needing only minor repairs then make them. Then you might be fortunate enough to get decent coin for your car in a direct sale to a private buyer or to a dealership. Making minor repairs like this is well worth it.
Who Buys Used Cars?
So, if you're fortunate, then you can start to consider who buys used cars in Oakland, CA. If there are no major issues with your car, then you might be able to sell it to a private buyer or sell it or use it as a trade in at a dealership.
Choosing to get cash for your junk car in Oakland, CA can be a major hassle at best. Consider this! You will have to:
• Prepare the car for sale.
• Determine the price of the car.
• Create and place an ad in the local newspaper, Craigslist or AutoTrader.
• Find the buyer.
• Negotiate the price.
• Screen phone calls from potential buyers.
• Meet with a potential buyer.
• Get and fill out all the documents you need to legally complete the sale.
• Cancel your auto insurance.
• Close the sale.
• Return the license plates and submit proper documentation to the DMV
If you decide that a dealership is the best buyer for junk cars, then there is less of a hassle to the process.
Still, you will have to check out a number of dealerships to ascertain how much your car is worth. That means going to many dealerships and waiting at each as the appraiser test-drives the car. How much time do you have to drive to dealerships nearby and far away?
Then, ultimately you will have to settle for a price that may be far less than you think the car is worth even though it is the best offer obtained after visiting a plethora of dealers.
And if you are not lucky enough to have a junk car that has major problems that cost too much to repair, then your options are selling to a junkyard or to an auto salvage yard.
There are still hassles you will have to confront going this route. First, you will need to identify junkyards and auto salvage yards in your area. Second, you will have to drive to a few of each so that they can inspect the car.
As far as a junkyard goes, they are only interested in the scrap metal. The value of the metal at the time you approach a junkyard manager depends on the supply and demand of metal in the market. If there is a demand for scrap metal and the supply is low, then you may get cash for your junk car in Oakland CA. But top dollar isn't much when dealing with a junkyard. And consider this! An average car has 2,400 pounds of metal. That is a little more than one ton.
An auto salvage yard is more interested in the parts of the car. If you happen to own a particular model junk car made by a particular manufacturer in just the right year, then the market demand for parts may be high and you will get a decent price for the car. On the other hand, if you are unfortunate enough to own a car model that has parts that are not in demand, then you're at the mercy of the auto salvage yard manager as to how much cash you will get for your car.
Moreover, if your junk car doesn't run, then you have to rely on the junkyard or the auto salvage yard to tow the car at their expense. Well, there aren't junkyards or auto salvage car buyers that will do that. So if you have to sell your junk car that doesn't run, you are stuck with the expense of having it towed.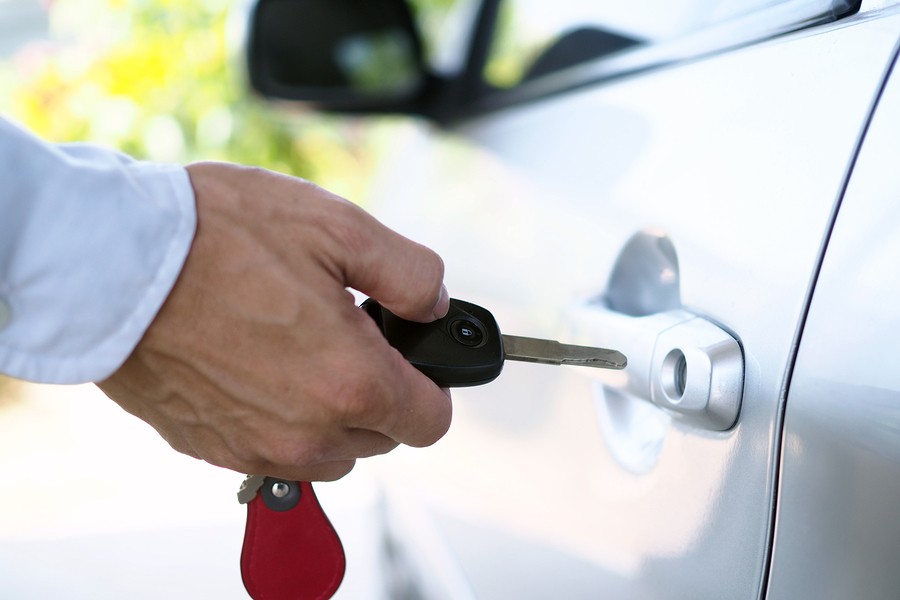 Who Buys Junk Cars Near Me
Frustrating, isn't it? By now you're probably thinking that it's best to just "Junk my car" on some empty lot. Forget the cash.
However, there is a viable alternative. Cash Cars Buyer wants to buy your junk car. We will come to you, pay you cash for your car and then drive it away or pay for a tow truck to take it away. You can connect with Cash Cars Buyer online 24-hours a day, seven days a week, 365 days a year.
There is no paper work you need to worry about. We have all the documents you need to satisfy the requirements of your local DMV. There's no problem if you've lost your title. We can purchase your junk car whether you have a title or not.
Just click on our name above. That will get you to our landing page where you'll find a form that asks for information about your car. All we need from you is:
• The year your car was manufactured.
• The make
• The model
• The odometer mileage
• Your full name
• Phone number
• Email address.
• The city and state where you live.
Provide us with all that information and then just click.
We buy any car manufactured between 2000 and 2018. Wondering about 'junk car buyers near me?" Cash Cars Buyer has sites throughout the United States. So, yes, we are near you.
If you are looking for cash for junk cars Oakland CA, then we are here for you. Our friendly representatives will go the extra mile to ensure that you have a pleasant experience selling your junk car.
We have been in business for more than a decade and have built a good reputation through buying cars from literally hundreds of satisfied customers in Oakland, CA.
We're bonded, licensed, and insured as a dealership. And, since we are not a traditional dealership, we can make deals for junk cars that no dealer will be able to make.
Who buys junk cars? We do and we do it as easy as 1, 2, 3.
1. In less than a minute we can give you a free estimate.
2. After you accept the offer, we will work with you to schedule a date for your junk car to be removed. Our representative will perform a quick inspection at your home or place of business.
3. We pay you cash for your junk car. No hidden fees. You get real cash in your hands the same day.
If you are looking for an honest and fair selling process for your junk car, then your best alternative is Cash Cars Buyer. We want to buy your car as much as you want to sell it. We urge you to visit the Cash Cars Buyer website to get started today.