Your foot is swollen because you had to get that junk car another kick. Your head aches because things didn't go according to plan at the junkyard, when you tried to junk your car for quick cash.
There seems to be a junk car problem on your property, and Cash Cars Buyer is the only solution! We buy all kinds of junk cars, all makes and models. You can also enjoy FREE towing!
We offer cash for junk cars! So, why choose anyone else when you have a car buyer already? It's Cash Cars Buyer!
We Are Junk Car Buyers in Your Local Area- Quick Cash in Hand!
Whether you live in zip code 16415, 16505, 16507, 16510, 16565, 16504 or surrounding areas, we are able to come to your location and offer you cash for your junk car on the spot!
Our nationwide network of experienced car buying agents provide the quickest, easiest and safest way to junk your car for the most money.
Even if your car isn't running, ours is and we will be where you are in hours, to inspect your junk car and offer you cash on the spot!
Our agents are friendly, understanding and equipped to handle all paperwork and questions you have! So, forget the long wait of days, weeks and even months of seeing cash in your hands. Just enter your car's information here and connect with us, so we can get cash in your hands, FAST!
Non Running Vehicles Are Our Specialty- TOP DOLLAR PAID!
Have you been searching for a company that will buy your junk car that doesn't run? Lots of places will not even entertain the thought of buying your car if it doesn't run.
But First…
Here in Pennsylvania, there is the matter of handling your car title transfer. It is generally an easy process, but for that non running car, you want to sell it and sell it the right way. So, once you are ready to transfer that car title, call a notary agent, or visit your local bank or another business. Obtain a notary to witness the signature. Then pay whatever fee the notary requests. You'll also have to give that notary agent a picture ID that is current and valid. Then you should be able to transfer the car title for that non running vehicle!
We here at Cash Cars Buyer are all about helping you feel your best when it comes to selling your junk car. There are lots of great feelings to be had, once all paperwork is filled out completely! This makes the car buying experience better, quicker, easier and convenient!
When you enter the information about your non running vehicle into our non running vehicle assessor, you will have an offer on that junk car in seconds! Just be sure to be as thorough as you possibly can. Because the better detailed you are with the information about that non running car, the better offer you will have!
Scrap Your Car For Parts!
With a listen to the radio and a look at TV, you will find that there are so many initiatives and movements to save our planet. Just about everyone is "going green". You selling your junk car to us, helps the movement to save our Earth! Let us explain.
More than 80 % of a junk car can be recycled. Lots of old parts can be given new life! That new life can help folks right here in the Millcreek, PA area! SO, what on a junk car can be recycled? Well, we'll tell you! Just read below!
Junk Car Tires- The tires on your junk car can be recycled in to asphalt for the highways and roads. That old rubber can also be transformed into tarps, fuel and even artificial turf. Sometimes the old junk car rubber tires are melted down and new car tires can be created!
Engine Oil- The oil in your engine can be reused. Once upon a time when you drove what is now your junk car, you used to get the oil changed, right? Now, that old engine is still good! Old engine oil can be cleaned and reused in running cars! How awesome is that?
Junk Car Glass- Just because your junk car's class is broken, doesn't mean it is a waste. Old auto class can be recycled into new glass bottles. It can also be given new life as fiberglass insulation as well as concrete blocks!
Old Plastics- Did you know that the old plastics on your car can be refashioned into new items and tools that help others?
So, contact Cash Cars Buyer and sell that car. Because you are ultimately helping to save our environment!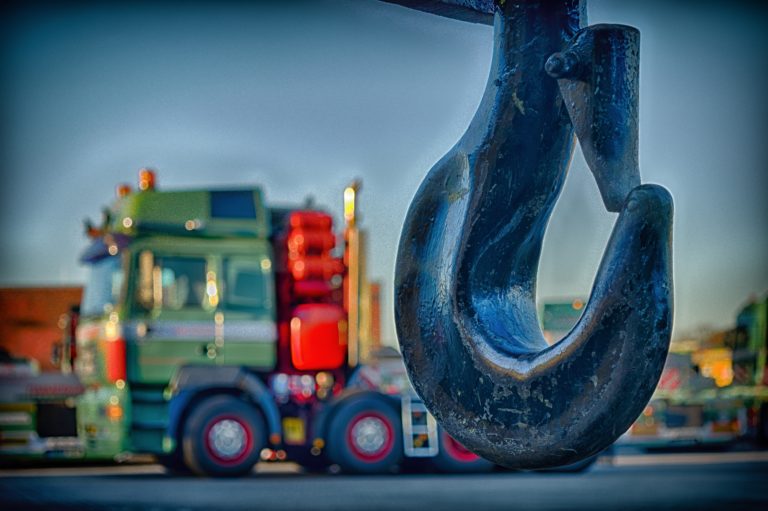 We Are Dedicated Junk Car Buyers- Sell Your Junk Car in Three Easy Steps!
Check out how easy it is, for you to sell your car to us!
Enter your car's information! Our online junk car calculator is a state-of-the-art computer that outputs the most precise offer ever, based upon the information you entered!
Accept our offer! Once you have entered your car's information, connect with us, so we can ask you some additional questions about your car and firm up that offer! Then, after you have accepted our offer we will make plans to come to your Millcreek, PA location and inspect your car in person!
Get the cash! When we arrive to your location, we will examine your car from all points. Once everything is on the "up and up", we will place cool cash in your hands, FAST!
$500 Dollars for Junk Cars in Millcreek, PA!
If $500 is the magic amount you want to see for your car, then know that it is certainly within reach! Lots of factors go into getting you top dollar for your car. We will work tirelessly to make sure we get you the most money for your junk car.
Our online junk car assessor will ask you the make, model and year of your car. Did you know that even the trim of a car as well as its location play a factor in determining the final offer for your car too?
Thankfully, all of the guesswork as to what your car is worth is eliminated with our online junk car assessor tool. Just click here and enter all of the information you have about your car. The more details we have about your car, the better and higher your offer will be! What do you have to lose, other than that heap of metal headache in the garage?
What if My Car is a Total Loss?
Dealing with a car that may be a total loss? Well, real on. First of all, all hope is not lost.  It's important to note that your car insurance company is obligated by contract and even law, to prepare a complete estimate of the damages for you. Your insurer must also pay the vehicle owner this complete amount.
Now if you decide to fix your car or not, that is completely up to you. So, when your car insurance company determines how much they owe, Cash Cars Buyer will then pay you the remaining or outstanding amount of your total loss car, before your car is to be repaired by a mechanic or a car shop.
Once all is said and done, you as the vehicle owner will have two payments. The first payment will come from the insurance company. The second payment comes from Cash Cars Buyer.
So now you can go on and purchase another car. What seemed like a difficult situation has now turned into a great outcome.
And as you have probably figured out, sometimes it's a good idea to get a car fixed, while other times it's not.
it's a good idea to get your car fixed. Sometimes it isn't.  Once you have made all of the decisions about the total loss you have and you're ready to sell your car, just enter your car's information here and let's get you the best offer on that total loss possible!
Sell Your Car to Cash Cars Buyer Today! Top Dollar and FREE Towing!
Allow us to offer you some stellar reasons to sell your car to Cash Cars Buyer!
We pay cash on the spot!
We will tow your car away FOR FREE!
There are no hidden fees with us, EVER!
You will always receive TOP DOLLAR for your junk car!
Thanks to our network of nationwide agents, we can come to you!
All transactions are safe, secure, private, quick, convenient and easy!
We've been in business for over ten (10) years and we love what we do!
As a licensed, bonded and insured car buying company, we leave the games alone!
So, for that junk car that keeps causing you stress, headaches and ugly looks from the neighbors, replace it with cool cash in your hands! We are Cash Cars Buyer and we can make it happen, FAST!