You certainly love cars in Indianapolis. That could be because of the proximity of the Indianapolis 500. It's fun to drive your car and imagine that you're Al Unser racing the oval in 1987 or 1978.
But if your car has seen better days, then it's closer to being a junk car than being a winning race-car.
When it's time to sell your car, you'll know it.  And when that time comes, you're wondering where you can get cash for junk cars Indianapolis.
The condition of your car will dictate where you'll probably be able to sell it. If it's in fair condition and just needs a little sprucing up, then you might consider taking it to a dealership where you can sell it outright or use it as a trade-in for a brand new car or a new used car.
If there are a few minor issues to attend to like replacing taillights or a headlight, changing the oil or putting in fresh fluids, performing a tune-up, or buying new tires, then the expense of doing the task is worth the price if your goal is getting a decent cash return.
There is less hassle negotiating with a dealership appraiser and you don't have to worry about trips to the Indiana Bureau of Motor Vehicles to get required documents and to record the sale. All you need is the car's title and you're ready to go.
If there are a few more minor issues that might turn off a dealership, then you might want to sell the junk car to a private buyer or second party.
In this case, you might encounter some hassles. You are responsible for the paperwork. So you will need to find out from the Indiana Bureau of Motor Vehicles what documents you need to complete a sale.
Do a little research and you'll discover that the documents you need include:
The vehicle's Certificate of Title
Bill of Sale
Odometer Disclosure Statement
Vehicle History Report
The Vehicle History Report is not required, but it is recommended. It shows a prospective buyer that you're hones and upfront about the condition of the vehicle.
Provide the Vehicle Identification Number (VIN) to the BMV and you will have access to:
Title information
Odometer reading
Structural damage
Services and repairs.
Accident information.
If you've lost your title, then you'll need to get an Application for Certificate Title from the BMV. There are a few ways you can get the document. They include:
The online site of the Indiana Bureau of Motor Vehicles.
In person at an Indiana license branch.
In person at a BMV certified location
In person at a U.S. Postal Service Office.
Request by mail.
Regardless of what method you choose, you will still have to present:
A completed Application for Certificate of Title
A current photo ID
A $15 Check or money order made out to the Indiana Bureau of Motor Vehicles (BMV).
Finding A Buyer For Your Junk Car In Indianapolis

 Once you have all the documents in hand, you need to find a buyer. Place an ad in the local Indianapolis newspapers, Craigslist, or AutoTrader.
The ad should include the year; make and model of the vehicle, some information about its condition, your name and phone number so prospective buyers can call you. It's probably best to use your cell phone number so that you will get the call wherever you might be.
When a prospective buyer calls, ask him or her how much he or she expects to pay for the car. Note each caller's bid so that you can call back the one with the best offer.
Once you've chosen the buyer, arrange for a meeting where he or she can inspect and test-drive the vehicle. Be sure to ask your auto insurance provider that it is okay for a prospective buyer to drive the car.
The buyer will have to fill out the back of the title and you and him or her will have to fill out and sign the bill of sale. Once all the paperwork is done, you and the buyer may need to go to the BMV to record the sale and turn in license plates.
Who Buys Junk Cars For Cash In Indianapolis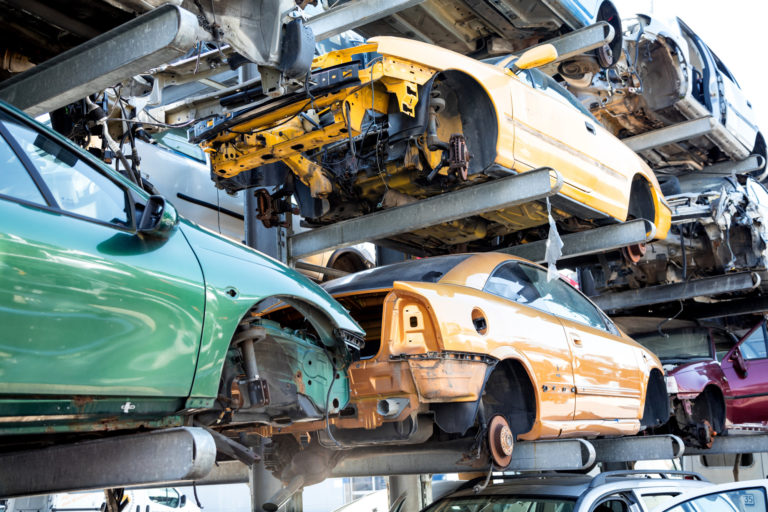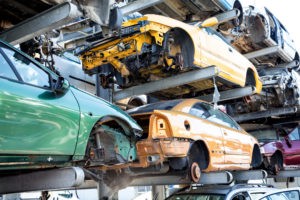 If your junk car has more extreme problems like a busted engine or transmission, then repairing it is an endeavor that's not worth the time or money.
In that case, you may want to consider selling it to a junkyard or auto recycler.
Each has different reasons to buy your car. The junkyard manager just wants the metal. The auto recycler wants the metal and workable parts. Either one will not pay you what you may expect.
If you are a realist and you know that it is a waste of time to go through with all the hassles that comes with selling a car for cash in Indianapolis, sell your car to CashCarBuyers.com.
We want to buy your car. And you may get more cash for cars in Indianapolis than you expect from CashCarBuyers.com.
And, the best thing of all is that there are no hassles to contend with this junk car buyer. We're online. So simply start the process by visiting CashcarBuyers.com.
On our landing page you will find a form that asks for information about your car. Just provide us with:
The year your car was manufactured.
The make
The model
The odometer mileage
Your full name
Phone number
Emil address
The city and state where you live.
Then just click.
We buy any car manufactured between 2000 and 2018.  Wondering about "junk car buyers near me?" Cash Car Buyers has sites throughout the United States. So, yes we are near you.
If you are looking for cash for junk cars Indiana, then we are here for you. Our friendly representatives will go the extra mile to assure that you have a pleasant experience selling your junk car. The whole process is simple, convenient, and you aren't obligated to accept our cash offer. So you have nothing to lose for checking. No strings attached. We will buy junk cars for cash near you.
When we say that your experience selling your junk car to Cash Car Buyers is hassle free, we mean it. We provide all the documents necessary to complete cash for cars sale in Indianapolis, IN. And we don't need your title to do it. If you've lost or misplaced your title, there is no need to get a duplicate one from the Indiana BMV.
We pick up your car for free and pay you cash for your car. You don't have to pay to run an ad in the Indianapolis newspapers, in Craigslist, or in AutoTrader. No preparing your car for sale, no detailing to do, no repairs to make, no settling for lowball deals.
All the hassles detailed above can be avoided. And the transaction can be done quickly, as quickly as 24-hours after you visit our website to get your offer.
The vehicle's condition doesn't matter.
You know you can trust us because we have built a tradition within our industry. We have more than a decade of experience and we have bought cars from literally hundreds of satisfied customers in Indianapolis.
We're bonded, licensed, and insured as a dealership. But since we are not a traditional dealership we can make deals for your junk car that no dealer will be able to offer.
Who buys junk cars? We do and we do it as easy as 1, 2, 3.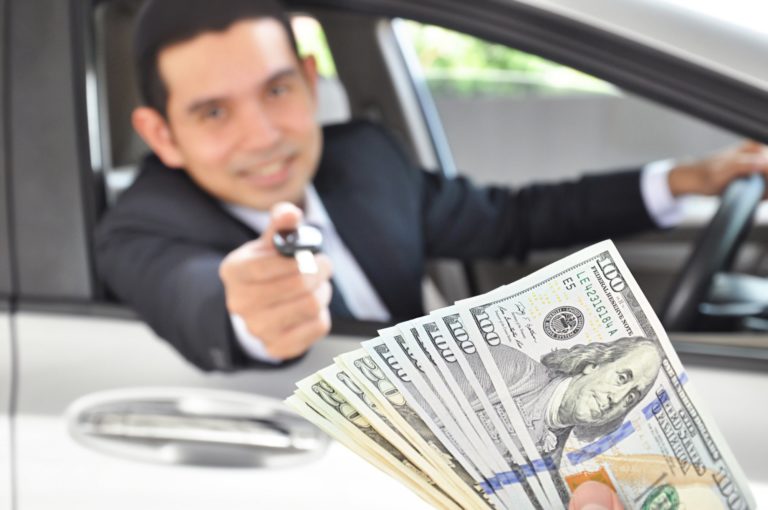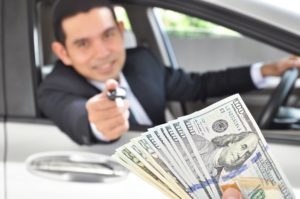 In less than a minute we can give you a free estimate.
After you accept the offer, we will work with your to schedule a date for your junk car removal. Our representative will perform a quick inspection at your home.
We pay you cash for your junk car. No hidden fees. You get real cash in your hands the same day.
If you are looking for an honest and fair selling process for your junk car, then your best alternative is Cash Car Buyers. We want to buy your car as much as you want to sell it. We urge you to visit the Cash Car Buyers website to get started today.