So it appears that old reliable, the car you bought used all those many years ago, has seen better days. Either it no longer runs at all or you objectively, but sadly deem it a junk car. So, you're probably wondering how get the maximum cash for junk cars in San Diego CA?
There are plenty of options you can pursue to sell my junk car. They include:
• Selling it at a dealership while buying a new used car.
• Just sell the junk car at the dealership.
• Sell the car to a private buyer.
• Sell junk car for cash at a junkyard or auto salvage establishment.
• Sell my junk car to Cash Cars Buyer.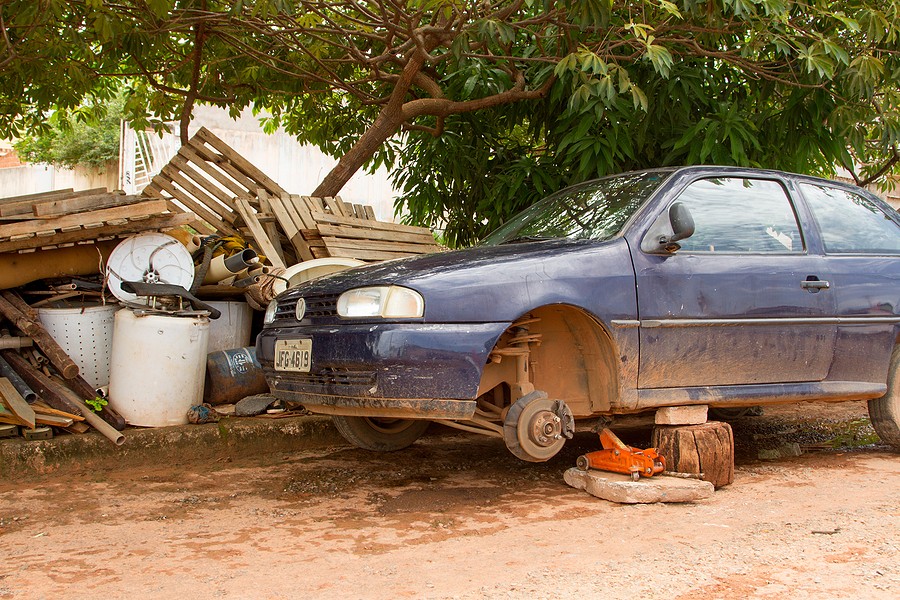 Sell Junk Car To A Private Buyer
Selling junk cars in San Diego on your own to a second party can be a hassle at best. You will have to come up with a plan that includes:
• Preparing the car for sale.
• Determining the price of the car.
• Finding the buyer
• Negotiating the price.
• Meeting with a potential buyer.
• Getting all the documents you need to legally complete a sale.
• Canceling the insurance.
• Closing the sale.
Perhaps the biggest hassle of all is dealing with the Department of Motor Vehicles. You have to collect a number of documents from the DMV that are necessary to complete the sale.
You probably have the title. It is a document you received when you purchased the car. If you don't have the title, then you will have to get a duplicate title from the DMV.
The other documents can be obtained from the DMV possibly online.
Selling a car in San Diego CA may be somewhat influenced by the state's emphasis on clean air. Unlike many states, to sell a car in San Diego you have to have a smog test performed on the car and include a certification that the car passed the test.
Other documents you need in hand include the car's title signed by the buyer and seller. If there is a lien on the car, then the lien holder must also sign the title. A lien holder is a bank or car dealership that finances the purchase of the car.
You will also be required to provide the odometer reading on the title or on a completed Vehicle/Transfer and Reassignment form (Form REG 262,) available from the California Department of Motor Vehicles).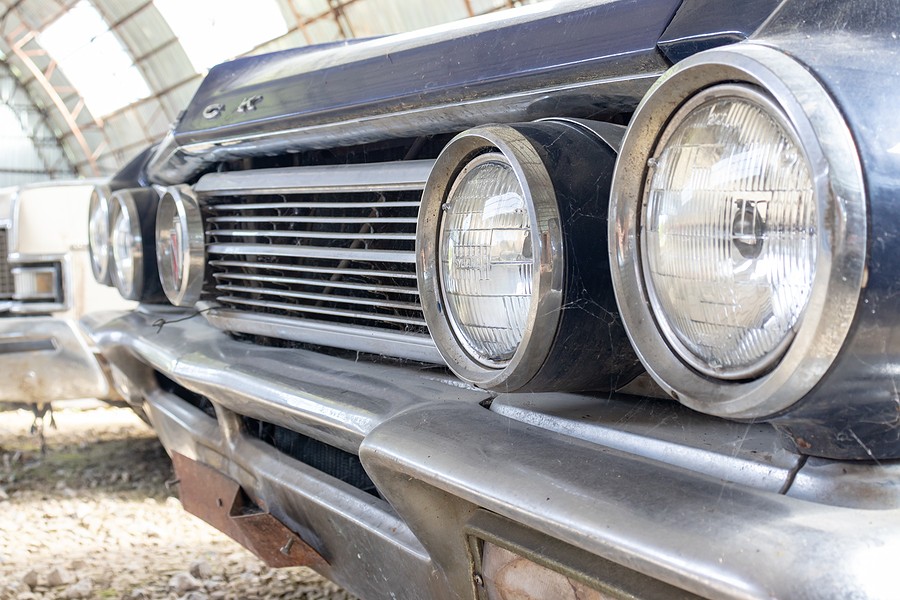 You may also need a Bill Of Sale (REG 135) from the California Department of Motor Vehicles.
Once you sell your junk car you may also need to complete a Notice of Transfer and Release of Liability form within five days of selling the car and complete the ownership transfer with the California Department of Motor Vehicles.
Dealing with the DMV is bad enough. But there are a lot more hassles to come.
Preparing the car includes detailing it to ensure that it looks good enough to entice a cash for junk cars in San Diego buyer. It also means driving it to a DMV or some other smog testing business where the car can be examined and where you can get the smog test certificate.
If the car fails the smog test, then you have to make repairs so that it will pass. That means taking it to a dealership or mechanic for the work. Waiting for the car while it is fixed, and then going back for another smog test to obtain the certificate.
Determining the value of your car may not be as much of a hassle. Still you will need to do research that includes visiting the Kelly Bluebook or some other source's website to discover how much the car is worth in the market.
The price you discover may be affected by the condition of the car. If you are willing to settle for a low price, then you don't have to make any repairs. But if you want a good price for your car, then repairs are necessary.
Some repairs may be a snap and would not cost much. For example, you can replace a burned out bulb of the headlights and/or the taillights. You may even be able to replace a whole taillight or headlight.
However, when it comes to fixing a major problem like a broken engine or transmission or damage to the frame of the car or more, then the cost of repair isn't worth paying. The car stays as is and you have to settle for a Kelley Blue Book suggested price that is under what you may have anticipated.
The next hassle you have to face in selling your junk car is finding the buyer. You can put an ad in the cash for junk cars in San Diego newspapers, in Craigslist, or in the Autotrader. The ad should include:
• Odometer mileage
• Condition of the car
• History of accidents or damage.
• Upgrades or enhancements
• Recent repairs
• Vehicle Identification Number (VIN)
• Number of owners
• A phone number where you can be reached.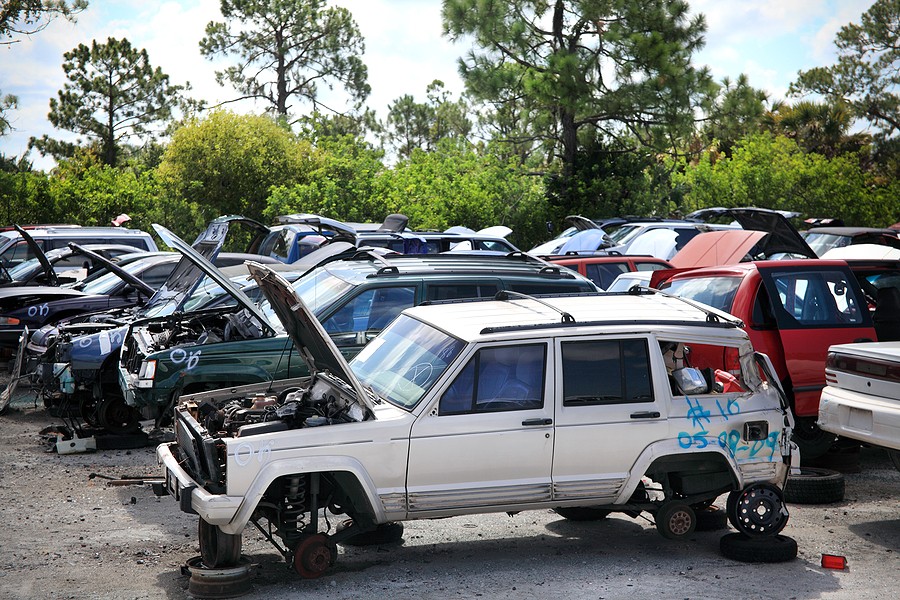 You can also put a "for sale" sign on the car when you park it or leave it on your driveway.
It might be a good idea is to also come up with a short sales pitch that you can use to promote the car to people you meet, to friends or associates. Focus on reasons why a person would be interested in buying your car. This could include fuel economy and/or odometer mileage.
Next comes another hassle. Waiting for the calls. If you give your mobile phone number out, then at least you don't have to be at home or your place of business receiving and screening calls. However, expect calls wherever you go.
Then there is the meeting to allow the potential buyer to check and test-drive the car. Make sure with your auto insurance company that a potential cash for junk cars in San Diego buyer can drive the car.
Finally, you can close the deal. This process includes:
• Making sure that you and the buyer fill out all the documentation you got from the California Department of Motor Vehicles.
• Remove your license plates. Don't allow the buyer to drive off with them.
• Confirm that the buyer has a valid driver's license.
• Remove all personal items from the car.
• File all filled out documents with the California Department of Motor Vehicles.
Selling Car At Dealership
When selling your junk car in San Diego at a dealership you are at the merci of the dealer's representative and the dealer's appraiser when it comes to getting cash or a check for your car. If your car is in bad condition and just can't be repaired or even spruced up a bit to make it look somewhat valuable, then you're stuck. Expect to be lowballed.
The good thing about selling it at a dealership is that they provide most of the documents needed to complete the sale. The only documents you will have to provide are the title, the registration, and proof of insurance.
If your car can't be driven, then forget any chance of selling it to a cash for junk cars in San Diego dealership or a private buyer.
Selling Your Junk Car At A Junkyard Or Auto Salvage Yard
If your car is really a mess with rust, scratches and pitting on the exterior and stains and wear and tear on the interior, then one of your only alternatives is the junkyard or an auto salvage yard.
If your car is junkyard worthy only, then you get what the going rate is for scraped metal and maybe copper and plastic. No negotiating. You have to take what you are offered.
An auto salvage yard will be looking to mine the usable parts from the car. Perhaps you can get a better price from an auto salvage yard than from a junkyard. Still, it isn't going to be much. And if your car doesn't run, then the junkyard or auto salvage yard may not come to get it. You may have to pay for the tow.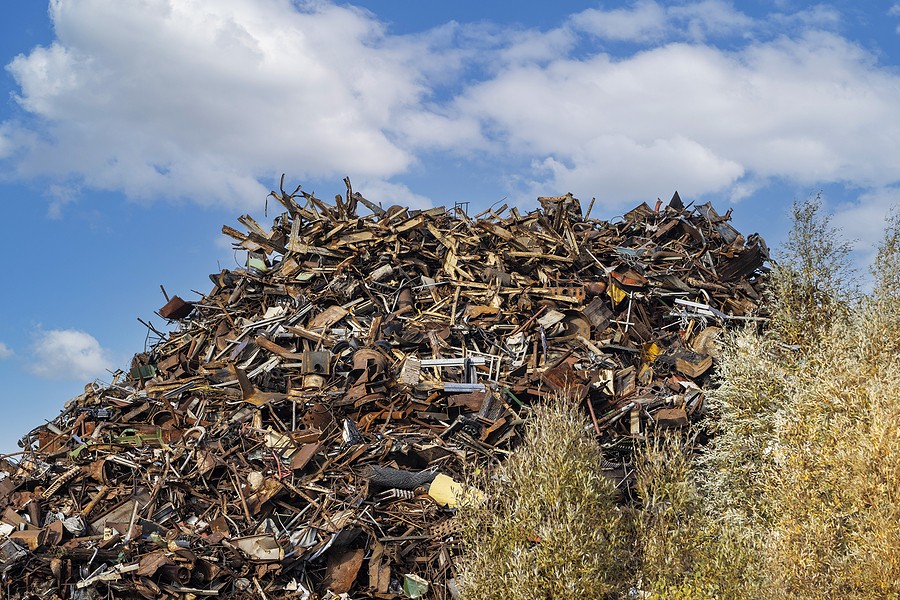 Junk Your Car At Cash Car Buyers
If you are a realist and you know that it is a waste of time to go through with all the hassles that comes with selling a car for cash in San Diego, California, sell your car to CashCarBuyers.com.
We want to buy your car. And you may get more cash for cars in San Diego than you expect from CashCarBuyers.com.
And, the best thing of all is that there are no hassles to contend with this junk car buyer. We're online. So simply start the process by visiting CashcarBuyers.com.
On our landing page you will find a form that asks for information about your car. Just provide us with:
• The year your car was manufactured.
• The make
• The model
• The odometer mileage
• Your full name
• Phone number
• Emil address
• The city and state where you live.
Then just click.
We buy any car manufactured between 2000 and 2018. Wondering about "junk car buyers near me?" Cash Cars Buyer has sites throughout the United States. So, yes we are near you.
If you are looking for cash for junk cars San Diego, then we are here for you. Our friendly representatives will go the extra mile to assure that you have a pleasant experience selling your junk car. The whole process is simple, convenient, and you aren't obligated to accept our cash offer. So you have nothing to lose for checking. No strings attached. We will buy junk cars for cash near you.
When we say that your experience selling your junk cars in San Diego to Cash Cars Buyer is hassle free, we mean it. We provide all the documents necessary to complete a cash for cars sale in San Diego, CA. And we don't need your title to do it. If you've lost or misplaced your title, there is no need to get a duplicate one from the California DMV.
We pick up your car for free and pay you cash for your car. You don't have to pay to run an ad in the San Diego newspapers, in Craigslist, or in AutoTrader. No preparing your car for sale, no detailing to do, no repairs to make, no settling for lowball deals.
All the hassles detailed above can be avoided. And the transaction can be done quickly, as quickly as 24-hours after you visit our website to get your offer.
The vehicle's condition doesn't matter.
You know you can trust us because we have built a tradition within our industry. We have more than a decade of experience and we have bought cars from literally hundreds of satisfied customers that sell junk cars in San Diego.
We're bonded, licensed, and insured as a dealership. But since we are not a traditional dealership we can make deals for your junk car that no dealer will be able to offer.
Who buys junk cars? We do and we do it as easy as 1, 2, 3.
1. In less than a minute we can give you a free estimate.
2. After you accept the offer, we will work with your to schedule a date for your junk car removal. Our representative will perform a quick inspection at your home.
3. We pay you cash for your junk car. No hidden fees. You get real cash in your hands the same day.
If you are looking for an honest and fair selling process for your junk car, then your best alternative is Cash Cars Buyer. We want to buy your car as much as you want to sell it. We urge you to visit the Cash Cars Buyer website to get started today.