Cash Cars Buyer is here as your ultimate junk car buyers. Proudly serving the folks of Evansville, IN we are the friendliest, most experienced and reputable junk car buyers in the cash for cars game! We're ready to prove it to you with top dollar for that dismal clunker! We offer cash for junk cars!
From the Mesker Park Zoo and Botanic Garden houses, to the Evansville Museum of Arts, History and Science, Evansville, IN is one happenin' place! But what's not happenin' is that old broken-down van or car sitting in your backyard. The days of those non-running wheels are over. There's a company ready to rid your property of that pile of useless metal.
Selling A Car in Indiana
Before doing any selling of that mess of metal, Indiana has some regulations you must follow first. The first thing Indiana requires you to have, is a Bill of Sale. This is the document that tells of the ownership of the car. Next, you must have a Disclosure of Condition of the Car. Here in the Hoosier State, you got to be honest about your car's condition.  You have to tell the buyer the good, bad and the ugly about your car. Third and most importantly, you have to have an Indiana car title. Check out more from the Indiana Bureau of Motor Vehicles here.
What if I Lost My Evansville, IN Title?
All hope is not lost. It's time to head to the Evansville, IN BMV and get a duplicate car title. Once you have that duplicate title, the word "DUPLICATE" will be right on the front. If you find your original car title, it's cool, but it's no good. In Indiana, you can't have a duplicate car title and the original as valid car titles. Now that you've paid for and gotten your duplicate car title, that will serve as the title moving forward.
Cash Cars Buyer wants to make the process of selling us your car the most awesome one ever. We know it costs a fee to get a duplicate Indiana car title but it will be well worth it. Think of that car title as insurance and protection for you!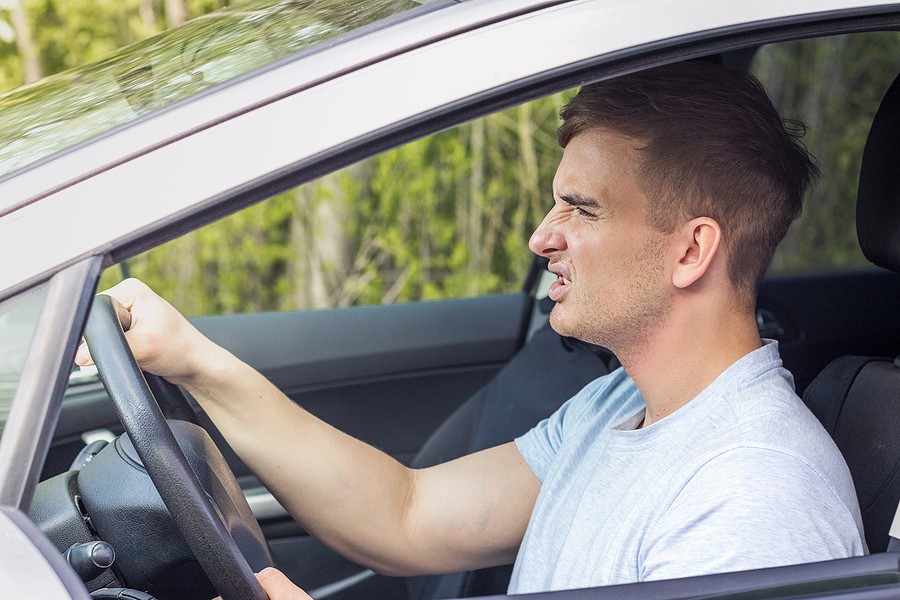 I Think I Have A Junk Car, but I'm Not Sure
If it takes hours for you to start your car, then you may be tempted to label it junk. Or, with the damage to back or fender of your car, you may be ready to throw it one of the Great Lakes. So, what makes a car a junk car? A junk car is a vehicle that costs more to repair than the owner can afford or the vehicle's actual worth.
I Know I'll Get Cash For my Junk Car. Any Other Reasons to Junk My Car?
Sure!   First, you will enjoy more space on your property. Next, you will save money from fines you will have. If your car is parked illegally, you will fork over some serious cash. We want to put cash in your pocket, not have you throw it away on fines!
Also, if you junk your car, you will help our environment. Did you know that junk cars leak toxic chemicals? When those chemicals seep into the ground, they can threaten the local water supply.
Another reason to junk your car? Cash Cars Buyer will tow it for free! We will never make you pay for the removal of your car. Never!
Finally, the ultimate reason to sell your junk car, the cash! You can use that money to take a vacation, pay bills or buy a better and safer car!
What Do I Need to Do to Sell My Junk Car to Cash Cars Buyer?
Glad you asked! First, enter your car's information with our online tool. Next, we will ask that you answer some super easy questions about your car. Then, you will have a free estimate on your car in under a minute!  Cash Cars Buyer looks at the true merit and offer a transparent value.
Once you've accepted our offer, we'll schedule a visit to your Evansville, IN home. After we inspect your car, and everything looks good on your end as well as ours, you'll have your cash! No hidden fees, "catches" or anything else. We will have the cash for your car!
Not only do we just by junk cars, but we pay top dollar. Your car may be junk, but you're our treasure! We want your business! So, we'll travel far and wide to visit you and that junk car! Evansville, IN zip code roll call is here! We will come to zip codes: 47701, 47705, 47711, 47715, 47722, 47731, 47735. 47747, 47702, 47706, 47712, 47716, 47725, 47732, 47736, 47750, 47703, 47708, 47713, 47720, 47728, 47733, 47737, 47704, 47710, 47714, 47721, 47730, 47734 and 47740!
You Will Really Purchase My Car and Tow it For Free?
Yes! We are licensed, insured and bonded. We also have a great track record of success! Cash Cars Buyer purchases all kinds of vehicles manufactured between the years of 2000 to 2018. That's lots of cars!  It doesn't matter what type of vehicle you have or what type of condition the vehicle is in.  Is it running? No problem! We want it. Is the hood smashed it? We'll take it!  You will have an estimate in record time and you can take our offer for your junk car, or not.
Cash Cars Buyers never puts customers in any kinds of binds. For example, not only do we never charge for towing, but we don't have hidden fees. No "processing fees," "system fees", "paperwork fees" or any of that! Our local Evansville, IN agents are friendly, experienced, honest, welcome and knowledgeable. We're not here to waste your time. We just want your car and your hands, to place the cash in them!
Contact Your Evansville, IN Junk Car Buyers Now!
Wouldn't you rather be enjoying a great day here in Evansville, IN with friends and family? Of course, you would! Let us remove that beat-up, rusty and junky jalopy out of your backyard. Contact Cash Cars Buyer today for the cash you need and want, for that junk car!