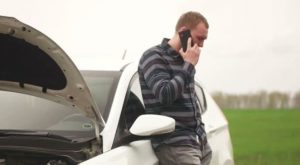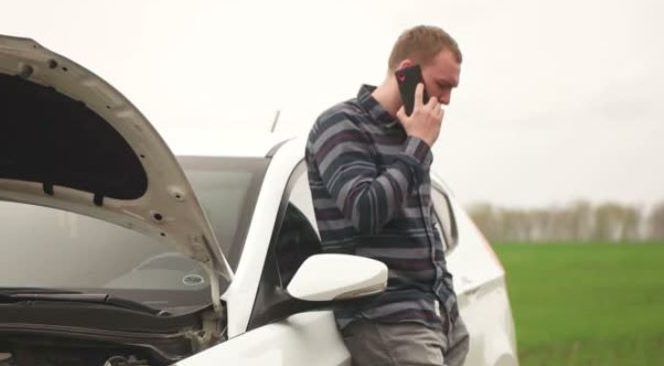 Cash For Junk Cars Columbus Ohio
A junk car lying around is simply a waste of time, space, and money. Sometimes we may get attached to our cars, but at a certain point, we have to get rid of that junk car and the emotional baggage that comes with it. If a car no longer runs or costs more to repair than it's worth for you, then it may be time to get rid of that massive headache and get cash for junk cars Columbus Ohio. It's only holding you back. 
Living in Columbus, the capital of Ohio, should be something you take pride in, but if your clunker can't get you from point A to point B, then what's the point in even keeping it. The repairs will cost you a fortune. How is it even benefitting you? All it's doing is collecting dust and providing you nothing. It's time to find a way to junk your car for cash near you. 
After all, wouldn't you want your car to be able to take your family to that big football game? Cash Cars Buyer can make your wishes come true and buy your junk car. Never settle for less. Why even deal with the headache of local salvage yards near me in Columbus? You may sell your junk car for $500 or more with Cash Cars Buyer!
Getting Cash For Junk Cars Privately Is Stressful
If you've ever tried selling junk cars privately, you know it's just a hot mess. You have to place quickly-expiring ads, take good photos, place descriptions, listen to countless phone calls, and schedule inconvenient viewing dates just to show people your vehicle. Not to mention at the end of the day, you'll probably only get lowballers or scammers trying to buy your junk car for less than it's worth. All that experience is true with nice used cars, so imagine a beaten-up junk car's process. Yeah – doesn't sound too great.
Thankfully there's still a way to get cash for junk cars in Columbus, OH. Cash Cars Buyer is a great online service consisting of junk car buyers near you who want to buy your vehicle regardless of its condition. We buy cars, trucks, and SUVs with our fast and trustworthy cash for cars program. Trying to get rid of a used car shouldn't be such a difficult process. Cash Cars Buyer is different.
Why Do People Choose Cash Cars Buyer?
We pride ourselves in the simplicity our service provides people selling junk cars for cash in Columbus, Ohio. We've got over a decade of experience in the auto industry, and we're committed to making selling your junk car near you easier than trying to sell a car to a junkyard. Let us buy your car so that you can do more of what you love in Columbus. There's so much to explore and do with the extra cash we can offer you. Stop waiting around and get our offer today at CashCarsBuyer.com.
Cash For Junk Cars In Columbus, OH Is Actually Easier Than You Think
Many people think junk car removal in Ohio is a difficult process. We don't want you to have any unnecessary surprises along the way, so here's a list of the things you have to pay attention to. 
Locate The Title: Having a title is proof of ownership for a vehicle. If you lost or misplaced your title go to the DMV to get a duplicate one. Many places that buy junk cars near you might need you to have the title.
Fill Out The Back Of The Title: You don't want to have to pay for a replacement title. Make sure you fill in the back with relevant information such as sales price and mileage after we complete the sale. This is important even when you're trying to sell a scrap car for cash.
Complete A Bill of Sale: Search google for a sample bill of sale to fill out. Don't forget this step unless you're trying to deal with a huge mess of financial paperwork after you sell a junk car! 
How To Scrap A Car?
The first step in scrapping a car is to search for important details such as scrap car prices. This will give you a fair estimate at the value of your car if you take this method. The problem with trying to sell a car for scrap is that they can only offer you a base metal price for your prized vehicle. They don't look at your Camry's fancy rims or your Honda's nice trim. 
Your car is like a big ball of aluminum foil, to scrapyards, that they'll meltdown to its bare bones. Scrap car removal in Columbus isn't cheap. Most car scrapyards near you will make you pay a towing fee and other fees to make their money back. Don't trust that system unless it's a reputable company.
What's The Best Method To Sell My Junk Car Near Me?
Having a car that's considered junk doesn't feel good. You've put years of hard work and memories into it, but now people are telling you it's worth nothing? Don't listen to those people! You deserve some cash and we're the auto recycler in Columbus, OH who'll get it to you. You've earned it. Many times we pay top dollar for salvage cars in Dayton, OH. 
Even if you're in Pennsylvania, our junk car buyers are ready to give you cash for cars in Pittsburgh, PA. Simply give us a call. We're quick and easy and you have absolutely nothing to lose. Receive an offer with no obligations to accept by calling (844) 663-7286 or by visiting CashCarsBuyer.com. 
This car is hurting you in every way possible, and what's a better prescription for pain than cash in your pocket in under 48 hours? We offer on-the-spot cash for junk cars in Columbus OH. 
Who Buys Junk Cars In Columbus, OH?
If you ever search "who buys junk cars near me" into a search engine, you'll realize that Columbus has a huge list of auto recyclers and services that buy junk cars. The most important step now is finding buyers you can trust to buy junk cars near you. Cash Cars Buyer helps you avoid that risk. 
Call us at (844) 663-7286 or use our online tool to receive a transparent offer on your vehicle. We buy all makes and models regardless of its history. All our offers come ready for you with free junk car towing and pickup as well as same-day payment. We buy junk cars near you! No hidden fees or lowball offers when we buy your vehicle.
Places That Buy Junk Cars For Top Dollar
You may have wondered to yourself once-upon-a-time about the possibility of selling your junk car for cash in Columbus Ohio. You probably started with junkyards that buy cars near you or with a car scrapping service, only to see how little they offered you. Cash Cars Buyer doesn't believe in any of those low-balling services. 
We know how much this car has done for you over the years, and we'll work hard to get you an amount of money that you'll be pleased with. You are the number one in this whole process. Your interests. Your time. Your money. We know this car may have been reliable to you, but sometimes money helps people move on, and Cash Cars Buyer wants to pay you cash for your junk car in Columbus, Ohio immediately. 
This is immediate stress-free cash you won't want to leave on the table. Think of the great things you could do in Ohio without this added stress of trying to scrap your car or junk your car. 
Must I Have A Title to Sell My Junk Car In Columbus, OH?
You need that title. This shouldn't be a problem unless you're a thief trying to make a quick buck. A car title or replacement car title simply let the state know that you own the vehicle. It's sort of an added safety insurance. If you lost or misplaced your title, just go to your local DMV and they'll help you get a duplicate or replacement car title. Cash Cars Buyer will walk you through the paperwork by the way. Learn more at a local DMV website. 
Can I Sell My Junk Car For Cash In Columbus, OH?
YES, YOU CAN! We can't tell you how many times we found a website talking about how it's impossible to get 500 cash for junk cars. Junking a car isn't that complicated. Cash Cars Buyer can offer you even more than 500 cash for junk cars in many cases. We pay you the money for junk cars you deserve. You've made memories with this car, but it's time it made some cash for you, too. You may even begin to see this car as an illness on your bank account, but we want to diagnose that illness than buy it off you. We get a junk car and you rid yourself of that sickness collecting dust in your garage while getting cash for it. Don't miss out on this once-in-a-lifetime opportunity to lift that problem off your back and get cash for junk cars near you! 
What Do We Have To Offer?
You won't have to run ads, make listings, pay towing, or most other hassles that come with private or scrap car buyers. When you sell a junk car to Cash Cars Buyer, you join the many happy customers who've chosen us to buy their junk car. Who buys junk cars near me? Cash Cars Buyer will buy junk cars for cash near you, all while making your life easier. We pride ourselves in making the experience as transparent and simple as possible. Your time is precious. Don't waste it by waiting around. 
You need money fast for your unwanted car, truck, van, or SUV around Columbus, OH. We get it! Then stop delaying and call us right now. We buy used cars, we buy new cars, we buy junk cars, we buy totaled cars. We don't care what condition it's in as long as it's got four wheels and a seller who wants cash. It can be running, not running, totaled, rusted, wrecked, or anything in between, and we're still paying cash for cars in Columbus today. 
Our Shocking Cash For Junk Cars Process
We're simple, reliable, and we pay great. What more could you possibly ask for? We have free junk car removal in Columbus and we'll help you with any paperwork you need help with. It's super simple to get a quote from us. You can call 773-791-4363 or fill out an online form at CashCarsBuyer.com. 
Our friendly sales representatives will get you a transparent offer that you can finally believe in. You shouldn't have to go through stress to junk your car near you. We're buying junk cars all over Ohio and your car is no exception
When you accept our zero obligations offer, a junk car removal specialist will call you back and schedule a convenient date for free junk car removal. Another one of our added benefits. 
When we arrive, you'll be walked through all the paperwork, do a quick inspection, and you'll have the money you deserve on the same day! 
We're A Simple Solution For A Complicated Problem
If you're trying to get cash for junk cars in Columbus, Ohio, Cash Cars Buyer is the service for you. We're a reputable "cash for junk cars" service ready to make your selling experience easier. No more lowballers or tire kickers. Trustworthy and knowledgeable salespeople will walk you through everything so you can enjoy the things Columbus has to offer. 
Even if it's out of simple curiosity or a dedicated urge for cash, we'll buy any junk car for cash in Columbus, OH regardless. All makes and models in any condition. Don't wait! This is your chance to earn cash for cars in Columbus, Ohio. Get a zero obligations offer at CashCarsBuyer.com.
Address
Cash Cars Buyer Columbus Columbus , Ohio, 43206
sales@cashcarsbuyer.com
(844) 663-7286
Business Hours
Online Offers: 24/7
Mon – Sat 6am – 11pm