Set aside that "Cash for Junk Cars Bakersfield" search! Why? Well you can begin the process of selling your junk car to Cash Cars Buyer!
We make selling your junk vehicle fast, easy and convenient!
Not only are we local to Bakersfield, CA, but we offer junk car selling services that won't crimp your style or empty your pocket!
Forget the hidden fees, towing costs and even the scams because none of it exists with us!
Cash Cars Buyer is a licensed, insured and bonded junk car buying business.
We are honest, trustworthy and timely!
You've been getting the runaround and listening to what others "can't do" for you.
Now it's time to experience the Cash Cars Buyer difference, for the sale of your junk car!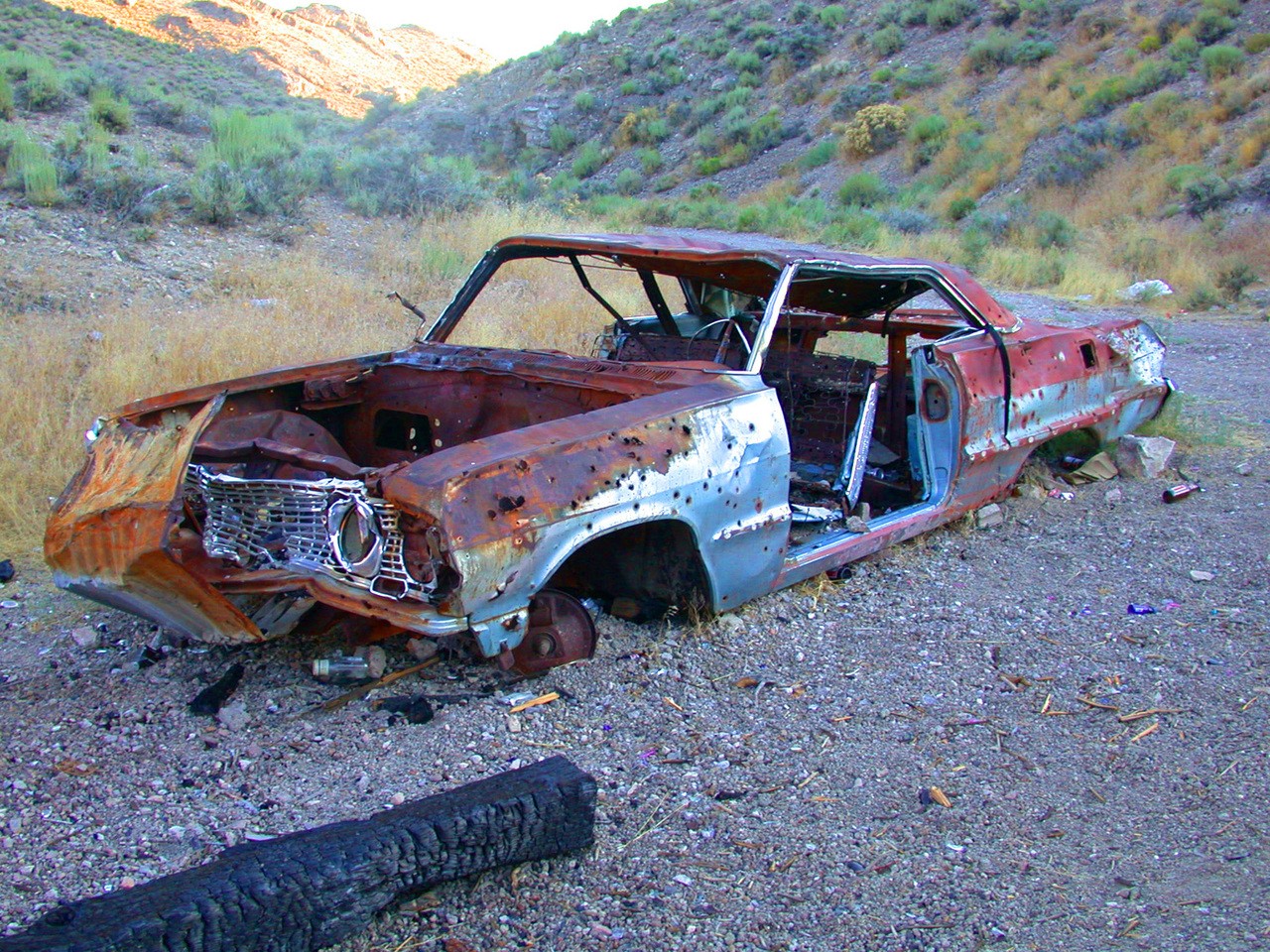 Does my car need to have wheels to sell it?
Believe it or not, your junk car need not have any wheels for us to buy it and for you to get paid!
Even though having wheels on your car may add value to the bottom line and final offer, you can still sell a car without wheels!
So, if your car is missing its wheels, indicate that when to go to obtain your instant offer!
And then let us know ahead of time, after you get your instant quote. We will happily make you the best offer possible on your junk car with no wheels! 844-663-7286!
Can I sell a flooded car?
Yes, we don't turn down flooded cars.
Not all vehicles damaged by water are a complete loss. Additionally, even cars that have been submerged up to their roofs in water, may still have parts that can be salvaged.
In a few rare cases,  the only value in a flood damaged car may be the scrap metal.
So, if that is the case for your junk car, we can still get you the best possible amount of money for your water-logged car.
One of our friendly and warm agents will be happy to discuss your junk car with you, as we work to get the most money possible.!
Begin the process by getting an instant offer on your water-damaged vehicle now!
Cash for Junk Cars Bakersfield, CA – How can I get the most money for my junk car?
Getting the most money for your junk car requires that you stay in the know and do a few things.
Know your car's value
The first thing in getting the most money for your junk car is to know what its worth.
Both Edmunds as well as Kelley Blue Book are great sites that offer an approximate value for your car.
Know the weight of your vehicle
Next, be sure that you know your car's weight. This will help you calculate its scrap metal.
Know the current price of scrap metal
…And speaking of scrap metal, you have to know its current price and make sure you check it often, as it changes all of the time.
Finally, sell your car!
From relying on word of mouth, to selling your car online, its now time to get that junk car ready to sell!
How much can I get if I sell my car to a junkyard?
Seeking to sell your junk car to a junk yard?
We don't blame you as this makes sense. But it is important to note that a junkyard looks as several factors when considering to buy a junk car.
Check out just a few below!
Year, Make and Model
This trio of factors is what a junk yard will look at, while thinking about buying a junk car.
Once a junk yard agent looks over your car, these three will have an impact on the amount of money you get when it's all said and done.
The Weight of Your Junk Car
Another significant factor in determining how much junk as well as salvage yards pay for junk cars is the weight.
Your junk car's weight will give agents an estimate of the amount of scrap material that agents can recycle from your vehicle.
Generally speaking, a car has about 2,500 lbs of steel as well as about 300-400 lbs of aluminum.
And if your car is lighter or heavier than this, you will know from the offer you receive.
Most Current Price of Scrap Metal
You knowing the current price of scrap metal is one of the keys in getting the most for your car.
The junk car owner will ALSO know the current price of scrap metal!
Demand For Car Parts and Their Resale Value
Keep in mind that a junk yard or scrap yard has the ultimate objective in making money from the sale of your junk car.
So that junk yard or scrap yard owner will be looking to see what the demand is for your car parts.
They will also be noting how they can resale valuable parts for profit.
But then that instant offer…
One disadvantage of visiting a junk yard or a scrap yard, is not knowing what your car is worth before getting there.
That's why we offer that instant quote. You can know PRECISELY what your car is worth, before forging ahead to sell it.
Cash For Junk Cars Bakersfield, CA – Forget leaving your home for service!
When you sell your car to Cash Cars Buyer, we take the judgement, shame and even the embarrassment of selling a junk car.
Customers love the fact that we offer local service to their home or location. You never have to leave your Bakersfield, CA home office or area to sell your junk car!
Whether you live in Laurel Glen, Downtown Bakersfield or Cattle King Estates, we will come where you are; you never have to bring your junk car to us! Additional benefits to this personalized service include:
Privacy
No judgement
Safe and secure transactions
No outside influences or judgement from others
The ability to think, ask questions and make a sound decision
A more complete and detailed junk car selling experience for you, and more!
So, what are you waiting for? Your instant offer is only but seconds away!
And once you get it, we will come to your 93387, 93312, 93389 or surrounding Bakersfield, CA area location!
What if I lost the title? You still buying my car?
In most cases, not having the title is no sweat off our backs!
We buy cars with no title, but we still need to establish ownership of your car.
So, make sure that you have your valid picture ID as well as car registration handy for the sale.
And when you type in your specs for your junk car, be sure to indicate that you don't have the title.
This way, your instant quote will be the most precise ever. Your time won't be wasted!
"I hear a lot of things about Craigslist"
We just as everyone else knows, that selling online is the wave of the future. In fact, it's here.
Each day, you hear of brick and mortar businesses closing doors.
So, selling just about everything , including cars online is where its at.
Craigslist requires a fee for a car ad and they even offer you templates for the specs you can add for your car.
And being a junk car seller, we recommend that you take full advantage of it!
You can appeal to local buyers and filter out the weird ones and requests.
But what about the safety of it all?
Sometimes, Craigslist can attract some less-than-desirable folks and this leaves you vulnerable as a junk car seller.
So… common mistakes to avoid when selling on Craigslist or anywhere else online include:
Never pay someone to buy your car. Someone asking you to send a payment to them to buy your junk car? Just walk away
Always meet a potential buyer in a public outdoor area. A shopping center is a good idea. And lots of local police offer their stations as meet-ups for transactions
Be sure that you have a secure way of getting paid. You may request to meet your buyer at a store to get a money order. But think twice before accepting cash. "Funny money" has way of appearing in the hands of car sellers.
But you have Cash Cars Buyer!
Cash Cars Buyer is the most effective and safest way to sell your car online.
Our website is easy to navigate and you can read about our policies, how to sell a car in California and more!
Get an instant offer in your Bakersfield, CA location, then follow up with a guaranteed cash offer ! 844-663-7286!
Cash For Junk Cars Near Me – Sell Your Junk Car FAST!
So, to sum it all up, the takeaway here is, Cash Cars Buyer is the most pleasant, efficient and convenient way to sell your junk car!
Need a refresher on how wonderful we are? (We don't like to brag, but hey…)
We pay in cash on the spot! No bank draft, no check mailed to you, days later… CASH ON THE SPOT!
You can get an instant offer on your junk vehicle and decide if you want to sell it or not. You are never under any obligation to us to do anything!
Got a title hanging by a thread or just can't find it anywhere in the house? We buy junk cars with no title! Lots of times it's OK not to have the title. Just make sure you have your ID and registration. Then phone us so we can discuss your offer! 844-663-7286!
Got a junk car sitting on wheels or have no key or key fob for it?No worries! We'll still buy it!
We work fast to get your car appraised and money in your hands!
Lots of times, we offer same day assistance! We don't like wasting your time.
Forget paying to have your car towed. We offer FREE TOWING!
See a fee? Not over here with us you don't! You never have to pay us anything to sell your car!
We love Bakersfield, CA! From Hart Park for outdoor fun, to good take out at the Rice Bowl, we will come to you !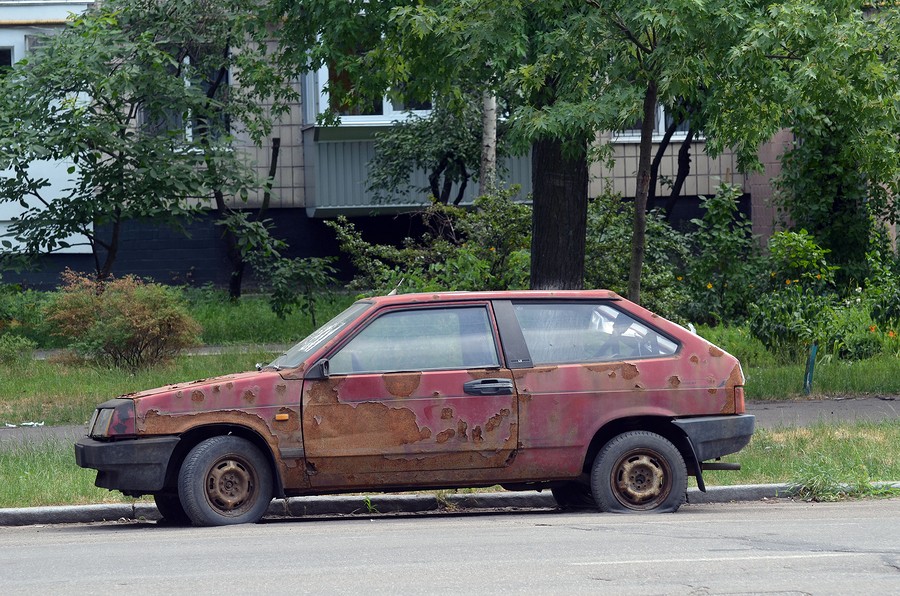 Bakersfield, CA!
Wait no more to sell your junk car!
Then, Call Cash Cars Buyer!
We buy all makes and models!
844-663-7286!