Do you have a jalopy you want to sell for fast cash? Have you found an abandoned vehicle on your property that you now are ready to get rid of?  Is that second car just too much to maintain?
There is a company that will buy those junk cars for cash here in Appleton, WI.
With just a single phone call made to Cash Cars Buyer, you can have that rusty, dusty and dented car hauled away for free, and cash in your hands, FAST!
As a licensed, bonded and insured company we are one of the most reputable local auto recycle companies in here in Appleton, WI.
We consistently pay out the largest amounts of money, for some of the most popular vehicles on the market. Yes, we buy junk cars!
How Much is My Junk Car Worth?
With lots of factors to consider, it is virtually impossible to get an exact amount for your junk car. While there are so many factors that go into the final price of a car, getting that exact amount is very easy!
One of the perks of Cash Cars Buyer, is our groundbreaking and technologically advanced online junk car tool. Our junk car calculator will generate an instant offer for you, based on the information you input. Items such as your car's year, make and model will be asked of you.
Then you will have a chance to enter your car's damage and your zip code. The more information you place in our tool, the more precise your offer! So, click here and begin the process!
Once we have your information, we will connect with you to firm up your wonderful offer!
Local, Experienced Junk Car Buyers in Appleton, WI- No Hidden Fees!
Whether you're headed to see and hear a performance at the Fox Cities Performing Arts Center, or see an exhibit at the History Museum at the Castle, Appleton, WI has something for everyone.
But what doesn't belong in the city that overlooks the Fox River, is that clunker sitting in your garage. Our local coverage area for junk car buying is offered in 54911, 54912, 54913, 54914, 54919 and surrounding areas!
We have a network of agents that spans from coast to coast, and here in the heart of the Midwest! With his service, we are able to get to you in a matter of a day or two, to inspect your car and offer you cash on the spot!
Another perk to our services is the fact that once you sell your car to us, there are no hidden fees you ever have to pay! For example, you will never have to pay towing fees, paperwork fees, processing fees or other fees of any kind!
So, enter your car's information here and let's turn that clunker into cool cash, FAST!
We Are Experienced Junk Car Buyers Appleton, WI!
When it comes to selling your car, you have to have experience. You have to have patience and you have to have the personality to deal with lots!
Such is true when trying to sell a car privately. There is so much more to selling a car privately, than sticking some "for sale" signs on it and allowing the "powers that be" take over.
You really have to be committed to the process and be willing to answer questions from lots of perspective buyers.
There is also the issue of your safety and you getting top dollar for your junk car.
For all that selling your junk car privately brings, you need to skip the private selling and just sell your car to Cash Cars Buyer.
All transactions are safe and secure. You never have to reveal to the world that you are selling a junk car. Just enter your car's information here and connect with us so we can get you top cash for that non running and broken-down vehicle!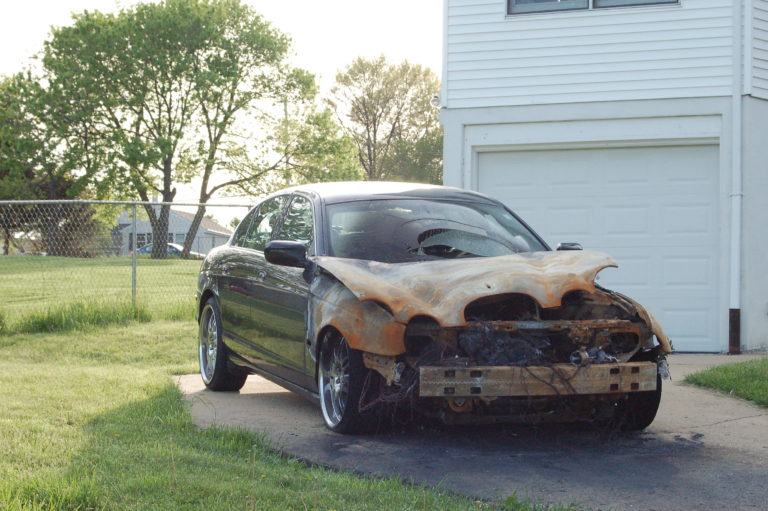 I Want to Junk My Car Fast!
Here in Wisconsin, check out a partial list of things that need to be done as you prepare to sell your car.
Be sure that the car title is in your name.
Hand over the most recent title to the buyer.
Don't forget to complete the odometer statement.
Get a title brand if needed.
Remember to remove your plates off the vehicle to avoid tickets.
Click here to get more tips and directives as to what needs to be done, to sell your car.
Need a replacement car title? Click here!
Cash Cars Buyer encourages all of our valued car sellers to have all required paperwork or documents for the sale of a junk car. We know that it may take some effort and money, but in the end, you'll be glad that you did!
I Cannot Find My Car Title. Can I Still Sell My Car to You?
If you are not able to find your car title, we ask that you have your car registration as well as a picture ID such as your driver's license. In many cases, we can buy your car! And if there are other documents that you think will help propel the sale of your car, bring those too! Enter your car's information here and let's get you fast cash for your jalopy, NOW!
Will You Buy My Scrap Car for A Fair Price?
We sure will!  So, end that "Google search" of "scrap my car" because you've found us!  Cash Buyers will but your scrap car and not only offer you a fair price, but top dollar for it!!  No one beats our prices. No one!
Many times, scrap yards can make scrap car sellers feel as if their scrap cars are worth nothing. Lots of car sellers are treated rudely and inhumanely. That's not the case with Cash Cars Buyer!
You can feel confident with selling your scrap car to us. As a licensed, bonded and insured company, we offer a no-stress, no-hassle way for you to get rid of that scrap car and get quick cash! Is your car simply a help of metal headache? We'll take it! Does your car fail cooperate in an Appleton, WI winter? We'll buy it and give you top dollar for it! Call us now! We are the only scrap car buyers you will ever need!
500 Dollars for Junk Cars in Appleton WI- Get an INSTANT OFFER!
Is your objective to get $500 for your junk car? That is not an unreasonable wish, but there are lots of factors that go into getting that final price for your car!
First, the year, make and model of a car are taken into account for your instant offer. Then we look at the location as well as the trim if your car.
These elements are all taken into account, when we offer top dollar to our valued car sellers.
Thankfully, we have the best online and technologically advanced junk car calculator, that creates a terrific offer you, based upon the information you type in. Keep this in mind as you enter your car's details: the more information you put in, the better your offer.
So, be as precise as you can, when entering your car's details in our junk car calculator.
Then, connect with us so we can offer you the best money for your wrecked, junk and damaged car! We're Cash Cars Buyer and you just may see that magical $500 or even more!
Junk a Car in Appleton WI- Three Simple Steps!
To junk your car with Cash Cars Buyer, there are just three simple steps!
Enter your car's information. Just click here and use our online tool for your instant offer!
Accept your cash offer. Once you have your offer, you can accept it. Once you do, we will make time to come to your home or location, to inspect the car!
Get your cash! When we come to examine your car, we will inspect it thoroughly. Once all is well, you will have cash in your hands, FAST!
And remember that we will haul that older, scrap, wrecked car away for free too!
Reasons to Sell Your Car to Cash Cars Buyer!
Seeking some great reasons to sell your car to Cash Cars Buyer? We invite you to read on!
We offer FREE towing!
There are no hidden fees!
You'll get quick cash on the spot!
Sell your car in three simple steps!
ZERO stress or hassles, no obligations, ever!
We have over ten years of experience in car buying!
Our nationwide network of specialists allows quick service!
As a licensed, bonded and insured company, we play no games!
Our online junk car tool allows you to get an INSTANT OFFER on your car!
So, for the junk, wrecked, totaled, scrap and damaged car is your problem, Cash Cars Buyer is the solution! Count on us for an easy, efficient and convenient way to sell your car FAST! 844-663-7286! Your cash for that clunker awaits!