If your car is leaking antifreeze and overheating, below are all the potential reasons:
1.   Radiator problems
2.   Water pump issues
3.   Hoses cracks
4. Thermostat damages
5.   Blown head gasket
6.   Broken radiator cap
7.   Air lock in the cooling system
8.   Clogged radiator system
9.   Wrong coolant mixture
10. Other reasons
During the lifetime of your vehicle, you'll experience situations where your car is starting to overleak antifreeze and overheat simultaneously. These common problems can happen together and lead to significant issues that could impact your engine entirely.
Every driver must understand what needs to be done in this situation and the main causes for this problem so you can identify the potential solutions you could do yourself and prevent the problem from happening in the future.
This article highlights ten important causes for cars leaking antifreeze and overheating simultaneously. It also provides potential solutions you could try before reaching your mechanic. Remember that situations might evolve, requiring immediate attention from your mechanic.
Car leaking antifreeze and overheating: 10 causes and solutions
When your car leaks antifreeze, you'll most likely deal with engine overheating if the problem has been happening for a long time. That's why whenever you deal with this situation, you must address the problem as soon as possible to avoid dealing with costly repairs that could cost you the entire engine.
Luckily, automotive experts tracked this problem, and they understand exactly what could happen when it happens. That's why they provided the following list highlighting the most important reasons for car leaking antifreeze and overheating along with the potential solutions:
1.   Radiator problems
The first and most common reason for a car leaking and overheating at the same time is when you have a major radiator problem. Keep in mind that this problem doesn't happen immediately, and you still need to confirm with your mechanic the true root problem.
Unfortunately, the main solution for this problem is replacing the radiator, which can be a significant repair that might not be worth it for many people. Therefore, before you proceed with this step, you must consult your mechanic and confirm that your vehicle is worth it. Sometimes, your mechanic might be able to repair the existing radiator and have it help you for a longer time.
2.   Water pump issues
Suppose you confirm that your radiator is in good shape. However, it doesn't mean nothing major is happening because you must still check on the water pump.
As the name suggests, when needed, the water pump pumps the coolant around the engine. If the water pump is not functioning properly, it means that the water and the fluid, which is the coolant in this case, are not going to run the required distance, and in most scenarios, it can lead to coolant leaks around the water pump itself.
For the radiator, if the water pump is the faulty component causing the car to leak antifreeze and overheat, then your solution is to either fix the water pump if it's repairable or replace it if it's the solution.
Again, before you decide to replace the water pump, you still need to do the analysis and confirm whether it's worth fixing your car or selling it instead. In many scenarios, if the water pump is going to be a significant repair, it might be worth changing the vehicle entirely rather than wasting your time enough to try to make it work.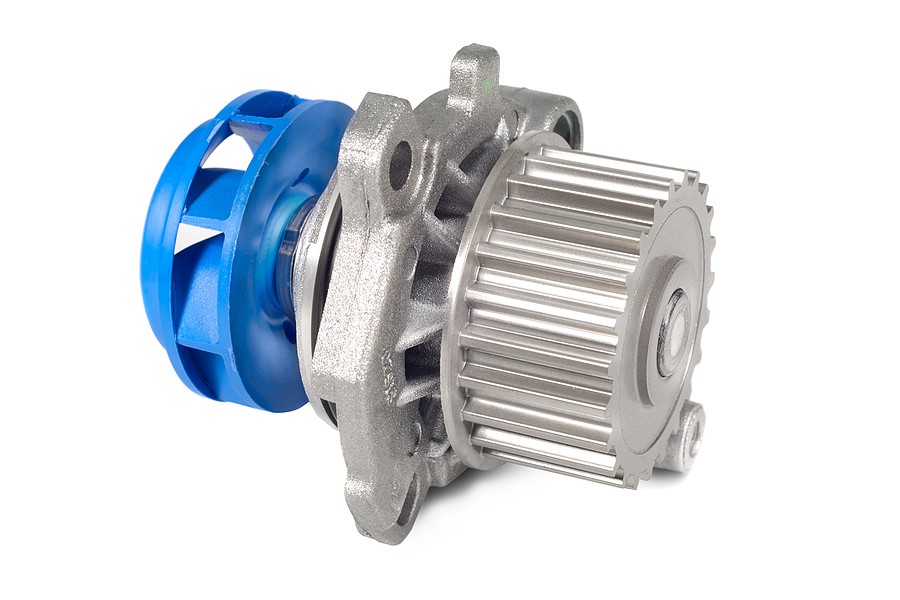 3.   Hoses cracks
Sometimes, your antifreeze leak could be related to a simple issue like a cracked or broken hose. In this case, you can replace it and have your vehicle working again without issues. However, you cannot assume immediately that it's only cracked hoses because it might be linked to something else internally happening, which means that your mechanic needs to perform a thorough inspection to confirm that the hose crack is the only issue.
In some less severe scenarios, What you might be dealing with could be related to a loose hose, which means you can tighten it and have your vehicle working again. You can then test your card and see if there are any signs of an entire leak around your vehicle to see if this will resolve your issue.
4. Thermostat damages
The thermostat is another significant component in your cooling system that interacts continuously with the cooling system and the coolant. Therefore, when the thermostat is not functioning properly, it can lead to a coolant leak that might result in engine overheating.
The Somerset works as a gate that allows your coolant to pass when the engine needs it and when the e engine temperature increases beyond the maximum level. If the thermostat is not doing its job, it might trap the coolant in a certain area and might cause some leaks through the weak seals around the engine.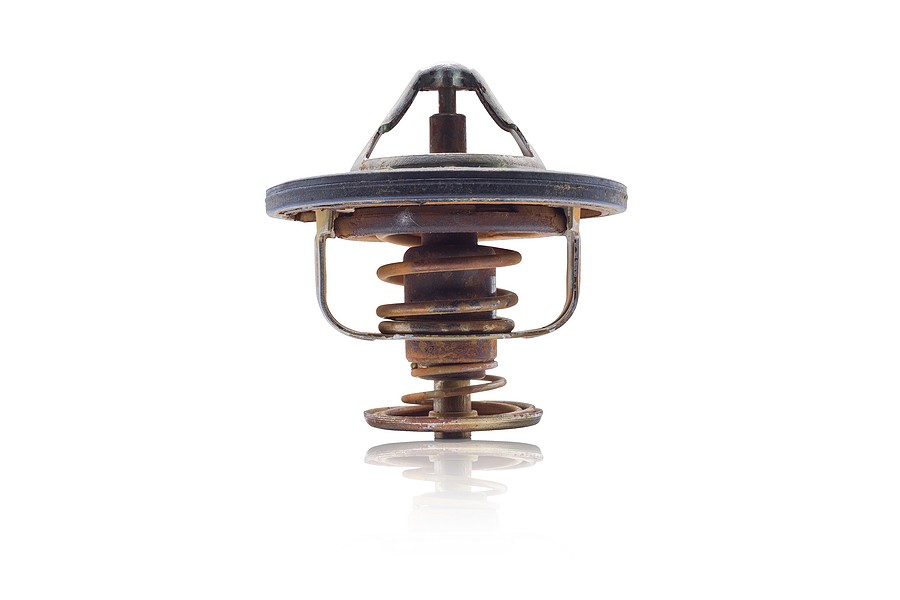 5.   Blown head gasket
You might be dealing with a blown head gasket in many severe scenarios. The head gasket is a very thin component on top of the engine cylinders. It is responsible for preventing fluids from entering the engine and hot gases from leaving the cylinders toward the engine components.
It's not rare to deal with situations referred to as blown head gasket, which means that the head gasket is damaged and it's not doing its job anymore. In this case, you can quickly deal with a car leaking antifreeze and engine overheating.
Unfortunately, in many situations with a blown head gasket, the only solution for you is to replace the bad head gasket. Remember that you might need to replace the entire engine if the problem is left for a long time.
6.   Broken radiator cap
Sometimes, the problem you might be dealing with is as simple as a broken or damaged radiator cap. You can replace it, have your vehicle working again, and remove the coolant leak.
Luckily, this problem is not something you need a mechanic to do; it's something you could do on your own. You can look at YouTube videos and watch your vehicle owner's manual to see where this radiator cap is sitting and how to replace it so you can do it on your own.
The one thing to keep in mind is that even though you can replace this cap on your own, it might be hot, which means that you have to let your vehicle cool down for a good amount of time, which is typically around 30 minutes until you can work with the cooling system before you get things out of hands.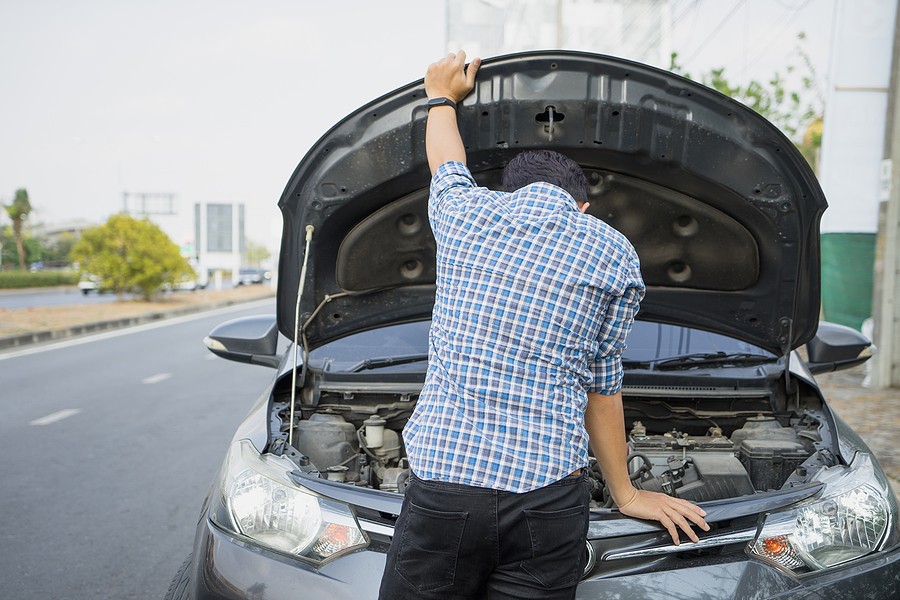 7.   Air lock in the cooling system
The cooling system should be working without any air getting inside. In other words, the whole system should be compressed so that no vacuum leak or air can enter the coolant.
When there's any leak, the coolant might start receiving air bubbles, which means that more pressure is added to the system, meaning that the coolant can leak through the broken seals or the weak seals around the engine.
If the engine starts losing coolant significantly, you can immediately notice that it's overheating, and the temperature gauge is reading very high in no time. In this case, you must stop your vehicle in a safe area and check with your mechanic about what must be done next.
8.   Clogged radiator system
Over time of use and as the coolant ages, you might see that the radiator is clogged with dirt and debris. In this case, you might need to perform a snowman as a coolant flush that cleans all the bad coolant and mixture that you're antifreeze and fresh and good shape.
Remember that this might not only take care of the problem independently because you might need to check how to clean the radiator. In many situations, the radiator clogging could be very severe in a way that damages it, so you have to install a new one.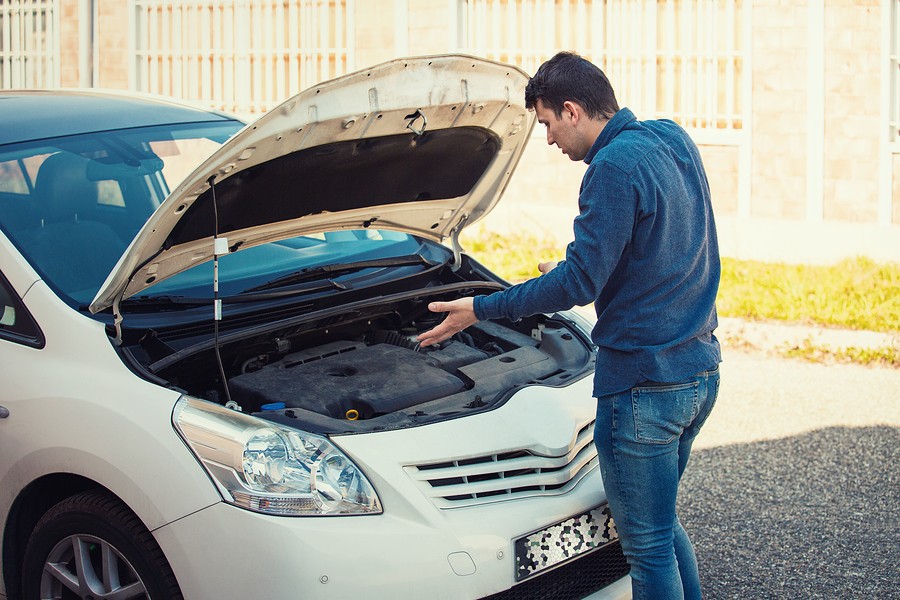 9.   Wrong coolant mixture
Every vehicle is designed to accept a certain mixture of coolant. The coolant combines water and antifreeze, which must be done at the proper proportions. Using the wrong mixture might impact and decrease the pressure inside the cooling system, leading to leaking antifreeze and overheating.
10. Other reasons
Finally, your vehicle might suffer from an internal measure engine problem leading to this coolant leak and car overheating. In this case, your mechanic could be the best one to help you diagnose the problem and identify potential solutions.
Conclusion
Coolant leak and car overheating is not a good situation. It means your vehicle is stressed out, and something must be done immediately. Understanding the main causes and potential solutions can help you save time and money on your vehicle without dealing with major problems.
This article highlighted the most important causes of car leaking antifreeze and overheating. It also provided you with some potential solutions that you could do on your own but others that might require immediate mechanic attention.
You mustn't ignore this problem because it can easily lead to significant damage that might cost you the entire engine.
If you're interested in similar posts, we highly encourage you to visit our blog by clicking here!